Party with Deadmau5 in LA and Macklemore in NYC to kick off the Xbox One launch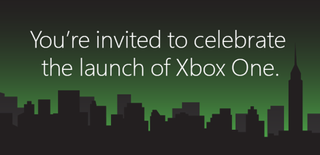 The Xbox One is launching in just 8 days. It's shaping up to be a device that's in position to transform your living room and become the center of entertainment for all your content in the Microsoft ecosystem. You're also getting the chance to see Macklemore or Deadmau5 if you're lucky enough to be in either Los Angeles or New York for launch events. Details below.
Don't find yourself in LA or NYC? Don't worry, there's over 10,000 retail locations in 13 countries that open their doors at 12:01 AM on the 22nd for the launch of the Xbox One. So be sure to check out your local events. There will be a live broadcast of events from around the world on Spike TV, Xbox.com, and on Xbox Live starting at 11:00 PM EST. But Microsoft is planning on having premier global launch events in the following cities:
New York City
Los Angeles
London
Berlin
Paris
Vienna
Sao Paulo
Toronto
Sydney
Like we said earlier, if you find yourself in either LA or NYC prepare to have your mind blown. In New York City you'll see zombies, Roman soldiers and supercars at the Best Buy Theater. The first 1,000 people who line up outside the Best Buy Theater in Times Square who purchase an Xbox One or Xbox One game will get a special in-person concert with Macklemore and Ryan Lewis.
Los Angeles is getting a similar event. Milk Studios (where Microsoft announced the Surface in 2012) will play host to electronic sensation Deadmau5. Milk Studios is a smaller venue, so it'll instead be the first 500 people who purchase an Xbox One or Xbox One game that get the concert with him. Throughout the day in LA you're also getting gameplay stations like in NYC where you can enjoy Forza, Ryse, Killer Instinct and more.
You need to be at least eighteen years old for both the LA and NYC events. Pre-purchase starts at 8:00 AM in NYC and 10:00 AM in LA. More details at the source below.
Find yourself in New Zealand or Australia? There's going to be a massive launch event at Shed 10 in Auckland for Xbox One fans. While in Sydney you'll see the Opera House and harbor light up to celebrate the Xbox One launch.
Feeling left out? Don't worry since Microsoft has partnered with tons of retails partners like Best Buy, EB Games, FNAC, Gameans, GameStop, Media Market, Sam's Club, Saturn GAME and Tesco to help kick off the Xbox One around the world. You'll see prizes and free giveaways at those retail locations near you.
Planning on going to any of these events? Let us know below!
Source: Xbox One Launch (opens in new tab), Via: Xbox News (opens in new tab)
Windows Central Newsletter
Get the best of Windows Central in your inbox, every day!
If only I lived closer... :'(

I live 20 minutes away, but I'll probably be sleeping :P

My local Walmart in South Florida just informed me that they will be doing Midnight Launch on the 22nd. Best news today so far.

Awesome! Hope you have fun and win some swag!

Thanks Sam, but I just want to get in an out. I have the Day Off.

Why Nokia and Microsoft have so much love for deadmau5?

He loves tech and deadmau5 uses windows to make his music and also loves his xbox

And he is awesome to party with! I partied twice with him in London and it was the best launch gig in years!

does he wear the helmet to parties too??

Pumped for the midnight launch!

Macklemore is a new favorite artist of mine. Definitely will be going...though I think the hunger games comes out then and I wanted to go to the midnight showing for that with the boyfriend. Jeez....

Have him go get the One and you enjoy the movie. Both get what you want?

Lol I want to do both haha. I probably will just go to the movie though.

Dunno, but movie will probably still be in theatres a day later..

Watch movie on the Xbox One :)

This would be fun in NYC if I was buying the XBox One on day One lol but gotta wait for christmas

I guess I'll be picking mine up at launch in Toronto!

Those 2 make me not want to attend.

So people that already preorder can't get in?

Cancel pre order, queue up! No pain, no gain ;)

So how does this work if I preordered? Do I just go and show my proof of shipping receipt on my phone? I live in NYC and would love to go, but in no way do I intend to cancel my order and wait in line at that theater. Any more details? Or are they saying that I have to buy something at the theater?

mm u dont see sony doing this. xbox one launch global event. wowzers. im stoked.

i"m a litle confused. it says pre-purchase starts at 8am that day. so if i'm planning on getting in line that night for the even and for my chance to buy an xbox one, does that mean I first need to go there at 8am and purchase the console, then show up later at night with proof of purchase to recieve my console? or do i just show up at night and buy then? i ddon't get it.