How much you really pay for those new Microsoft Windows 10 devices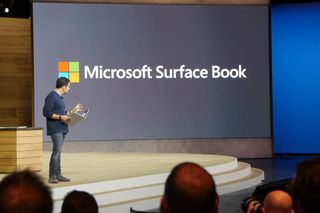 On October 6th, Microsoft hosted perhaps the best event ever in the history of the company. During the Windows 10 Devices event in New York City, the software giant introduced a bunch of new devices more that it talked about its operating system.
As expected, Microsoft unveiled its new flagship of premium phones, including the Lumia 950 and Lumia 950 XL handsets featuring the latest on Qualcomm Snapdragon processors with 3GB of RAM, and of course Windows 10 Mobile, which brings amazing new features, such as Windows Hello and Continuum.
Also, there is a lower-end Lumia 550, which is a mid-range phone with great features. While it will come pre-loaded with Windows 10 Mobile and great hardware for its low price, the handset won't include support for Windows Hello or Continuum for phones.
Additionally, the company unveiled the Microsoft Band 2. This is the second generation of the fitness tracker with a lot of improvements. For starters, the band now features a gorgeous design with a curved display. The new band also comes with all the same sensors found in the previous generation, but with the addition of a barometer to measure elevation.
It's been a great year for the Surface Pro 3 and to continue with the momentum during the Windows 10 Devices event, Microsoft introduced a refreshed version of the tablet, the Surface Pro 4. Like its predecessor, the new tablet is beautiful all the way around. It features the same characteristics, such as design, size, and kickstand, but there is a lot more. The Surface Pro 4 is now thinner, lighter, and faster. Thanks to the latest Intel 6th Generation processors, Microsoft was able to build a more powerful tablet and with a thinner bezel, which allows the company to fit a larger 12.3-inch display with 60% more pixels.
Finally, the company introduced the Surface Book, which is the first laptop built by Microsoft. The craftsmanship of this device is amazing, and it packs a lot of power. The 13.5-inch display laptop has been designed to offer the best performance possible with an optional secondary custom graphic processor from NVIDIA. Perhaps one of the best features is that you can transform the laptop into a tablet by ejecting the display from its base. However, if you want the device to last the claimed 12 hours you will have to use the device in "draw" mode (flipping the screen around and inserting it back into the keyboard base). In tablet mode without the base, the Surface Book battery life will only last for about 3 to 4 hours.
As you can see, there is a lot going on. With so many new products with different models and different configurations, it's time to figure out how much money you will be spending to the get full experience for a particular device.
Note: Obviously, all our math here is being done in US Dollars, and it does not account for overseas variations, taxes or potential sales/bundles that may be offered. As a result, some of the figures here should be taken as a broad look at the costs, but regional variations will likely exist.
Let's do the math
Lumia 950, 950 XL, 550
Let's begin with the Lumia phones. The Lumia 950 and Lumia 950 XL will be available unlocked through the Microsoft online Store for $549 and $649 respectively. Up to here there are no surprises, but these new phones also support the new Windows 10 features, such as Continuum and Windows Hello. While the handsets come with the elements supporting Windows Hello, if you want to have the complete experience, you will also need to buy the optional Microsoft Display Dock for an extra $99.
In addition, if you want to use Continuum, but you don't have an extra display, keyboard and mouse, you'll have to buy them separately as well. You could be looking an extra $300 (if you choose a 1080p Dell 27 Monitor (S2715H)) (opens in new tab), and $99.95 for Microsoft Designer Bluetooth Desktop (keyboard and mouse) (opens in new tab).
If you want to get the full experience with the Lumia 950, you could be spending $549 for the phone, $99 for the Microsoft Display Dock, $300 for a 1080p monitor, and $99.95 for a keyboard and mouse combo. This brings up a total of $1,047.95 and if you want a wireless charger, you will have to spend an additional $45.99 (opens in new tab) which brings up for a grand total of 1,093.94, plus tax and shipping cost (if applicable).
For the Lumia 950 XL will be exactly the same, but we will have to add an extra $100, which is the difference in prices between the two phones. It could bring a grand total of 1,193.94, plus tax and shipping cost (if applicable).
Note: You can always connect a Bluetooth keyboard and mouse to both phones and extend to an external display using Miracast technology with a $49.99 dongle, which you can also buy from the Microsoft Store.
Now, if you want to go with the Lumia 550, things are going to be a lot cheaper. Only $139, as this low-end handset doesn't support the security feature Windows Hello or Continuum.
Microsoft Band 2
The Microsoft Band 2 should be a little bit less scary on price. The new fitness tracker from Microsoft is going for $249.99, plus taxes and shipping cost (if applicable).
If you're planning to buy the Lumia 950 or Lumia 950 XL and use it with the Microsoft Band 2, you'll be spending approximately $798.99 or $898.99, depending on the model you get. However, if you also want the Continuum experience, and you need the accessories, you will be spending around 1,343.93 for the Lumia 950 + the Microsoft Band 2, and 1,443.93 for the Lumia 950 XL + the Microsoft Band 2.
Surface Pro 4
The Surface Pro 4 is a much powerful tablet than the Surface Pro 3, and just like its predecessor, the new device comes on different configurations to fit customer needs and budget.
Surface Pro 4 comes with three different Intel processor models with up to ten different configurations.
Surface Pro 4 starts at $899 for the Core M processor with 4GB of RAM and 128GB of internal storage. This is the entry-level model of the tablet, which by any means it will be as fast as the Core i5 or Core i7 models for performance intensive tasks, but it would probably be better on power consumption.
Now, while every new Surface will come bundled with the Surface Pen, users will still need to purchase the Type Cover separately. Microsoft is even offering two new covers: the traditional redesigned Surface Pro 4 Type Cover (opens in new tab) priced at $129.99, and the Surface Pro 4 Type Cover Fingerprint ID (opens in new tab), which includes the fingerprint scanner for Windows Hello and it's priced at $159.99 (remember that Surface Pro 4 already includes a camera with support for Windows Hello). In addition, if you want to expand the tablet to an external monitor, connect to a network via Ethernet, or connect different USB peripherals, you'll need to purchase the optional Microsoft Surface Dock for $199.99.
As such, if you want the full Surface Pro 4 experience, then you'll need to spend $899, plus $129.99 for the Type Cover, which brings us a total of $1,028.99 for the Core M model. If you're also interested on the cover with the fingerprint scanner, your grand total will come to 1,058.99, plus $199.99 for the Surface Dock, which will come to a final grand total of 1,228.98 or 1,258.98 depending on the cover you choose.
Moving up, you can also get a more powerful Core i5 processor with 4GB of RAM and 128GB of storage for $999. If you also want the new Type Cover without fingerprint scanner, your total will come up to $1,128.99 (or $1,328.98 with the Surface Dock).
The Core i5 model with 8GB of RAM and 256GB of storage is priced at $1,299 and with the new Type Cover the final price comes up to $1,428.99 (or $1,628.98 with the Surface Dock).
The Core i5 model with 8GB of RAM and 512GB of storage is priced at $1,699 and with the new Type Cover the final price comes up to $1,828.99 (or $2,028.98 with the Surface Dock).
The Core i5 model with 16GB of RAM and 256GB of storage is priced at $1,499 and with the new Type Cover the final price comes up to $1,628.99 (or $1,828.98 with the Surface Dock).
The Core i5 model with 16GB of RAM and 512GB of storage is priced at $1,899 and with the new Type Cover the final price comes up to $2,028.99 (or $2,228.98 with the Surface Dock).
The Core i7 model with 8GB of RAM and 256GB of storage is priced at $1,599 and with the new Type Cover the final price comes up to $1,728.99 (or $1,928.98 with the Surface Dock).
The Core i7 model with 16GB of RAM and 256GB of storage is priced at $1,799 and with the new Type Cover the final price comes up to $1,928.99 (or $2,128.98 with the Surface Dock).
The Core i7 model with 16GB of RAM and 512GB of storage is priced at $2,199 and with the new Type Cover the final price comes up to $2,328.99 (or $2,528.98 with the Surface Dock).
The Core i7 model with 16GB of RAM and 1TB of storage is priced at $2,699 and with the new Type Cover the final price comes up to $2,828.99 (or $3,028.98 with the Surface Dock).
It's interesting that this last configuration is actually more expensive than the Surface Book with the max hardware configuration. Yes, you are getting more storage, but with the Surface Book you will be getting a bigger screen, more graphics power, better battery life, and perhaps a better keyboard.
Keep in mind the pricing listed above was calculated with the Type Cover without fingerprint scanner. Most people won't need the extra functionality because the tablet itself comes with the Windows Hello feature built-in.
If you want the best Lumia phone, the new Microsoft Band 2, and the top of the line Surface Pro 4 with all the accessories, you'll be looking to spend a total of $4,472.91.
Surface Book
Finally, you can now also get the incredible Surface Book laptop, and just like the Surface Pro line, the new laptop comes in different configurations to fit different budgets.
Let's now look at how much money you will be spending on the ultimate laptop from Microsoft.
Surface Book has an entry level configuration featuring an Intel Core i5 with 8GB of RAM and 128GB of storage, and without the discrete NVIDIA GeForce graphics. This model will cost you $1,499. Doubling the storage capacity to 256GB, will bring you to a total of $1,699.
If you're looking to get the optional NVIDIA graphics, you will need to get the Core i5 model with 8GB of RAM and 256GB of storage, but that one costs $1,899, which is an extra $200 from the same model with only Intel's graphics.
The Surface Book with a Core i7, 8GB of RAM, 256GB of storage, and NVIDIA's graphics will cost you $2,099. Finally, you can also pick the Core i7 with 16GB of RAM, 512GB of storage, and NVIDIA's graphics for $2,699.
Remember that if you need the Microsoft Surface Dock to connect up to two 4K monitors or connect to a network via Ethernet, you'll need to spend an extra $199.99, which in the case of the top of the line Surface Book, the grand total will come to 2,898.99.
Note: Every Surface Book comes bundled with the Surface Pen.
The ultimate setup
Now, the question is: how much would the ultimate "Windows 10 devices" set up will cost?
If you wanted the best Lumia phone, Microsoft Band 2, the most productive Surface Pro 4, and the ultimate Surface Book with all the accessories, you would need to spend $7,371.9 (plus tax).
Keep in mind that we didn't include the cost for a protection plan for each device, which is yet another cost you would want to consider.
Wrapping things up
While the new Windows 10 devices from Microsoft are amazing, the experience will vary depending on your needs and budget. You can buy the base models at reasonable prices, but they can quickly go up as you add accessories or if you're looking for more powerful hardware.
Note: Prices shown in the article are based on specific choices from the Microsoft store, you can always shop around and get better deals. Also, these are just examples, and chances are that you might already have some items and accessories that will work with the new devices.
If money wasn't an issue, which would be your ultimate setup? What do you think about the prices? Let us know in the comments below.
Mauro Huculak is technical writer for WindowsCentral.com. His primary focus is to write comprehensive how-tos to help users get the most out of Windows 10 and its many related technologies. He has an IT background with professional certifications from Microsoft, Cisco, and CompTIA, and he's a recognized member of the Microsoft MVP community.
Thank Apple for pushing prices up

Actually, Apple prices are ridiculous and irrelevant cause they lack good hardware and are still expensive. On the otherhand, Surfacebook atleast have beast HW inside.

Of course he meant BOSS hardware.

Just the usual useless Apple fanboy who has nothing of use that goes around to web sites to attack people because they may like something that you do not. Of course, if we were to go to sites like macrumors you would be having a fit about us "Apple haters" but you going to sites like this one is perfectly fine because it is your right to attack others.

Starting to get some downvotes. Obviously I hit a nerve and the Apple whores are upset with me. So downvote away, I wear each and every one of them as a badge of honor.

Haha! Turco320 you're a funny little dude.


Completely agree! Everytime apple release something, I don't find it compelling enough to warrant buying over anything else. Even Android, which has been full of bloat and lacking efficiency, is ripping apples iPhones in particular a new one. A company who thinks its camera tech is so good they keep it in their phones for four years without alteration, is obviously arrogant, especially when you see blurry stretched out pictures on massive posters that pronounce "taken just using an iPhone"... And it's incredible they think people are wowed by mediocrity. I guess we do have them to thank for the revolutionary strides Microsoft are making :)

Arrogant? Look we all have view points on the perplexing loyalty customers shower Apple with day to day, reinvented innovation after reinvented innovation. We dont get it because Microsoft fans (if this site is any indication) are negatively vocal and terrible in how they support the platforms iterations and changes. always threatening to leave as if they were entitled Apple users somebody cares about. We are a different community. We can be critical, but only us it seems. People, we shouldnt get so defensive when people attack or state subjective opinions. Oh..back to arrogant...I thought "you're holding it wrong" by the man himself in response to "antenna-gate" was plenty proof. Hehe. THAT was insane!

In some cases that's true. Recently, it hasn't been true. The macbooks now have the latest CPU, although only the 15" model includes the dedicated video card. Most of their models include IRIS graphics. I believe the gpu in teh surface pro is a lower model. They also only refresh once a year. So, depending on when you buy them, you might be getting slightly older components. The surface book will have an edge for a while because it uses the latest intel processor. Later, the Macbook will be refreshed and it will be the same components. It's a lot like how android phones get the latest snapdragon soc early in the year and WP get them around Sept-October because Microsoft targets the holidays for its launches. The custom SOC Apple uses in the iphone seems to perform as well or better than the latest snapdragon. So, in the past your statement was true, but not quite as true today. Although, competing products to offer additional components that Apple doesn't. For instance, most ultrabooks that compete with Apple have a touchscreen, yet cost the same or less than Apple's equivelent device. That said, the profit margins on these devices are too high and we need some more competition to get both Apple's and Microsoft's prices down a bit.

This is not Apple's Fault (and I hate and blame all on Apple). This comes down to Microsoft should not undercut their partners. AS long as Dell, HP Lenovo, Acer, Asus and others make divices, MS has to keep the prices down. They do not have the resources to be the single Hardware provider for the entore PC Market.

Seems like MS is positioning themself as making the best possible Windows 10 product. With top notch performance and build quality. This is the market segment not many of the OEM is competing, and this is the market segment that Apple is dominating for years. MS also can avoid competing directly with Windows 10 OEM which end up cannibalize it's own Windows 10 sale. I don't think there is anything wrong in that stratergy. If consumer prefer for cost effective product, they can go for the OEM offer, which always cheaper and more choice. If consumer want some premium product, previously they are left with Apple, and at least now they have one more choice.

Launch Lumia phones with high prices and leave the Market wide open (that is dominated my Lumia with more than 96% share) for OEMs that have hardly done any decent WP device yet... Thats one way to increase the market share, well didn't MS say they are not looking to expand marketshare... they are going by their plan..

Apple makes good hardware but not for the prices that Apple charge for their hardware. The Surface Book and Pro 4 are worth their prices because they have exceptional hardware for the money Microsoft is charging for them. Posted via the Windows Central App for Android

I can't stand Apple, but to say Apple has a "lack of good hardware," is the dumbest thing I've heard in a while.

Apple does not lack good hardware.

If you bought the surface pro 4 you wouldn't need the surface book and vice versa

If these prices are "too high", it should be easy for the OEMs to make more competitively priced devices and outsell them, right?

Yes, and Microsoft is showing them how...or else...

Yep. We saw the surface clones come out and hopefully next year we will see some surface book clones. Notice that microsoft didn't complain at all when OEM released devices that were nearly identical to the Surface.

haha just one problem iPhone for 850euros will be around 650euros after 1 year a Lumia phone for 650euros (Starting price) will be 400euros after 3 months WHY? Because nobody wants it... :-)

SOmetimes outragious exageration defeats a well intended arguement. high end lumias do not loose value as outragiously stated in 3 month thus making your argument pointless and childish.

nope, the 930 loose its value just in 3months. I could pre-order it for 580euros after 3months I could buy it for 450euros Hey... just a simple question, does WP have SNAPCHAT? Why would people buy a LUMIA for 680euros when no official app are available? Instagram... beta, Vine... unusable... Twitter... lacks many new functions... Snapchat... nope, not here. Best games on android/iphone... available? Nope... So.. why should I pay 680euros for this kind of "support"? Hell no brother. The price will dopr fast and I will buy a 950XL for 400euros MAXIMUM

"Why would people buy a LUMIA..." To begin with, I'm quite sure nobody here was aware that there was no Snapchat app. Thanks for breaking that news. Secondly, not everybody uses their phones like you do. I couldn't care less about Snapchat and Instagram, and nobody cares what I ate for breakfast (Twitter). Furthermore, I've found plenty of great, quality games for WP/WM10. They are installed on my phone, but I rarely have time to play them. Also, if you are so disatisfied with the app selection, why would you buy a Lumia at any price? Just get a Galaxy or an iPhone and move on.

not everybody uses their phones like you do. I couldn't care less about Snapchat friend, to be honest... nobody cares about you. Why? Just look at the numbers. WP - market share - 2,6% / iOS - 13,9% / Android - 82,8% http://www.idc.com/prodserv/smartphone-os-market-share.jsp So... one more time, why would I pay 680euros for a WP? Just because the camera? Hell NO! The price will drop fast, believe or not.. i dont care about your childish comments. The numbers are FACTS, your (mine) opinions are like fart in the wind. P E A C E bro.

Buddy... The same market share is in reverse when it comes to PCs and yet Google Pixel C is costly. Whatever apps you mentioned are there in iPhone yet it is only 13%, as seen from your data. And Microsoft makes more money than Google in place of Android and iPhone makes more money than all the Android phones.
PS: If you didn't notice, none of us belongs to Microsoft sales team. So why are you asking us why you should pay 680 euros? Even without you paying anything to Microsoft, I am sure Microsoft can survive.

we are talking about prices, why not? I have an opinion, you have an opinion.. lets talk about it

The real question to me is why do people care so much about a damned phone, to the point of being rude to people who like something other than you do? WP is perfect for a lot of people and if they like and do not mind the ecosystem, then what is wrong with that? Do I think that some of the Widnows fans are a little over the top? Of course, read through here and you will see it again and again. I use Android (and like it). Android's security posture sucks due to issues with updates. I have used iPhone (and liked it), iOS is a pain in the ass if you do not want to use Apple's apps for core functionality (mail, calendar, etc...). I have used Windows Phone (and liked it) even though the ecosystem lacked a lot of apps. Quit being an asshole. Too many people act like political extremists in theese comment boards.

sir, mine "problem" is the price, nothing else. WP as OS is okey for me. The only problem is the price of the new so called "flagship". 680euros is too much for a phone with a very low support from 3rd party developers. WP needs more users, how could they gain more users? Fair price = good HW and support. Big percent of people wont buy WP because they cant download some realy good and cool app.. its not just about snapchat, only very few Banks support WP platform, e-wallet or wireless payments have 0.0% support for WP (in my country). This S U C K S

If your problem is the price and nothing else as you say then you should have no problem waiting three months and getting it much cheaper as you say you can.

what am I? Hmm... too be honest, today I feel like a man, but maybe tomorrow I will transform myself into a womans body

Pappale, I know what you are: a sad useless troll.

nope, I am an unicorn with an opinion! God bless you

You are right... because high end Lumias are not available worlwide after even 6 months of launch... So they can move around the unsold inventory without decreasing prices... /s

I dont live in Nigeria or India bro. We have a Microsoft store here with high tech stuff

Stop being a dumbass, by making ignorant comments. Both Nigeria and India have Microsoft stores.You don't need to make hateful comment to prove a point stupid mofo.

so Lumias are a much better value and free of intangible psychological factors that drive up the price.

the prices are stupid, especially when considering the pc marked is drying out fast.. none of these devices will become daily driver for any majority of people. MS is killing itself.. I believe the pro tablet have good hardware but even if I can buy 10 fully loaded pro 4s it wont happen.

Desktop PCs, maybe. But, PC are not dying out the way the media makes it seem. They are changing their form factor, yes. There will always be need for PCs, regardless of OS. Developers are always trying to make programs lighter, but at the end of the day, they will still require PC power. I believe this is where MS is ahead of the tech curve. They see that smartphones are slowly becoming more powerful, thus, making them more capable. However, it will be some time before devices like these can replace a PC. Resource hungry programs just will not tolerate it at the moment. Besides, companies will us PC for QUITE some time. Besides, if you REALLLY want to be technical, people do not use the term, "PC" the way they should. PCs will always be around in some form or another. Technically, our smartphones could be considered PCs with limited capability. Many smartphones can do what desktop PCs could do just less than a decade ago. Things will only advance in this area and this is why MS is ahead of the curve, with features like Continuum. If they continue t improve and grow this technology they will have a good market base, regardless of what device you use. So, you may see it as killing themselves, but it is far from truth. It may not seem like it, but MS is much more focused on a plan, unlike when their previous CEO was in charge. From a business stand point, you sometimes have to take some loss, when restructuring your business. Think of it as pruning a fruit tree. You have to cut so branches to make it yield more and/or better fruit in the next season. It won't be a smooth ride for MS, but as long as they keep the direction they are going, they will be fine.

And what would you think people will use for their jobs? IPad? Android?

I would say 'thanks apple for making devices that are beautiful that other manufacturers could have something to look up to.' If it wasn't for their premium devices, we probably wouldn't have these kinds of offerings of devices that are built beautifully and have great specs. Loon at Panasonic laptops, they are built like tanks, but not particularly good looking. Don't rag on apple for driving up prices, we are the consumers, who in turn have the final say in what prices will be by whether or not we decide to buy something.

Lumia 550 is low end, not mid range

I'ld actually put it on the ultra low end model. Not even 64 bit yet A53. Just a complete failure of a phone by specs. A 640 in disquise. 950 is a great high end phone, but no mid or low end is yet to be seen.

And yet it'll run better than most mid-range Android handsets. Not a failure at all, just a different market.

How many seconds did the 550 get during the presentation by MS? MS knows it made a mistake with that phone. Runs better than mid range Android phones? I'll buy a 950 is a heartbeat, but this 550 gets smoked by Android low range a53 phones. Had to tell a friend to buy Android low end phone compared to this 550. I hated doing that, but the Android phone was the better deal for her.

There should be a Core i5 model with 8GB of RAM instead of 16GB but 1TB of storage instead of 512GB. Very few programs need that kind of memory. But 1TB of storage would be really nice to have.

And i7 with 32GB RAM, i3 with 512MB, and with 9TB ssd and... People are never satisfied...

He does make a valid point. But in all honesty Microsoft should offer the surface tablets in a build it your way and price accordingly. That would be another notch above the rest. Even if they have to say two week delivery.

The others (HP, Dell, etc.) do this xD

What about a 9001 petabyte ssd?

If you watch the MS SurfaceBook commercial on YouTube and at 1m 11secs it says 1TB storage...

I'm happy that the "race to the bottom" is a thing of the past. Consumers think price has a lot to do with "worth". And yes, we can thank Apple for that.

I'll get just the SP4 and wait next year to see if "Surface phone" is release. Panos Panay want the same design language on Microsoft made products. So 2016 will be very interesting, I'm not surprise if MS kills the Lumia brand (arghh I always hated that name)

Time for a new generation of phones the Lumia brand has run dry.

Yea but here's hoping the surface phone won't just be silver. Black brushed aluminum would be nice. Wish the surface pro tablets was black brushed aluminum. Wont buy a silver one.

It's a magnesium alloy. pure magnesium is too reactive and soft.

There is never going to be a phone using the name Surface. Sure you may see the design influence come down to the phone level but it will not be called Windows Surface Phone or anything close to that. Many at Microsoft have stated as much (directly and indirectly) A true "Surface" named phone does not fit what Surface category is being designed to be. The Lumia line will just advance foward most likely using the new Surface design influence in some new model name.

Please a name without number iterations. Or at least a number not in the 100s or 1000s

I'm with you on that thought. I'm really intrigued by the Lumia 950 XL, but if in MAY a Surface Phone comes out and it's great ( I assume it will be) I would be ticked I forked over 650 bucks. My first purchase will be the Band 2 , it looks great.

Add the back replacement for the Lumias...

They licensed 3rd party OEMs to make accessories, see the article with the "designed for Microsoft Lumia" ones. Some back covers for the 950 looked really good

I think hes saying for the pricing totals - to add in the covers too

D: Just the new Surface Pen and Lumia 950 XL for me, please.

What, you cant use a pen on the xl..

My price will be $649, that's all.

You don't need a $300 monitor by any means of you're looking to save money. You can get a solid 1080P IPS monitor for around $100. Not to mention most people probably already have a monitor or TV they can use. You can also get a Bluetooth mouse and keyboard for around $50 and a wireless charger for $20.

After having a touch monitor for the past two years, I can't go back to a non-touch screen monitor.

Yep. And if you're looking at a $300 1080p monitor, better to spend a little more on a 1440p monitor.

I have an Asus 1080p led monitor that I got on sale for $150 at Fry's.. If you're spending $300 on a 1080p non GSync monitor then you're doing it wrong.