Play games, earn credits, and get cash with the new Xbox Live Rewards program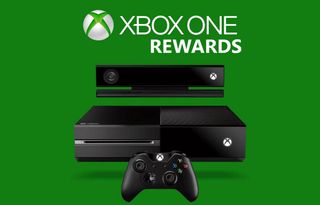 What's better than video games? Getting paid to play video games of course! Microsoft has recently announced a new plan to integrate a reward system into Xbox Live; similar to the company's Bing Rewards Program, gamers will be able to earn credits and then have them translated into currency.
There will be a variety of ways to earn reward credits including renewing your Gold membership (3,000c), monthly surveys (250c each), building up your Gamerscore (unknown), and referring friends to the Rewards System (1,000c). If you have never used the Xbox Store, you will even be credited (1,250c) for your first purchase.
As of now, we are only aware of one prize - $5 for every 5,000 credits you earn. The money will be issued to your Microsoft account on the 15th or 30th of each month after being claimed.
Are you a part of Bing Rewards – do you love it? What do you think about the new Xbox Live Rewards program?
Source: Xbox; via: The Verge
In before someone doesn't read the article and complains again about WPCentral talking about XBOX One today... Without realizing that the points earned through this program can help you purchase things across the entire Windows 8 ecosystem - (Windows 8 Store, Windows Phone 8 Store, XBOX 360/One Store)

No, Rewards program is on a lot of countries.

Open to residents of the 50 United States (including District of Columbia), United Kingdom, Canada, Mexico, France, Germany, Australia, New Zealand, Ireland, Singapore, Hong Kong, Japan, Italy, Spain, Taiwan, and Sweden 13 years and older. See Terms and Conditions for details. © 2013 Microsoft Corporation. All rights reserved.

I have been on xbox rewards for years, had about 800 points out of them so far, not massive money, but bought me some dlc. Only did a few surveys, and not much else. I signed up for Bing rewards yonks ago too, built up a ton of points and then went to redeem them. Guess what, US only.... Gutted

I am from Canada and have used Xbox rewards since day one. However "Bing" rewards are for USA only

What about Xbox Music/Video?

With the new Xbox rewards the "credits" are applied to your Microsoft account, and you can use this as an payment option So far for apps and games. I imagine music and video will be supported in the future?

When I tried to invited some of friends by putting their gamer tags, NONE of them worked, saying I cant invite them. Is that normal?

Its because they already have Gold most likely

It doesn't matter if they have gold or not, it should simply invite them to the reward program. And i'm pretty sure not all of them would have signed up to it already. It's most likely a bug I hope.

I don't think you can invite people as such. The reward on it is if you invite them to Xbox live gold

Oh yea, you;'re both right. it says

"Refer friends to upgrade to an Xbox Live Gold membership. You'll get 1,000 Rewards Credits for each referred friend who goes Gold using your link, and your friends will get 5,000 Rewards Credits! So spread the word and stack those Credits."

But none of the gamertags worked. It says "We're sorry. ***** is not eligible for this offer. Please try referring another Xbox Live friend!". When I put my gamertag though or another person with gold, it says we already have gold.

I believe there is a discount on store purchases based on Gamerscore.

Its 3% money back from every purchase if your gamerscore over 60k I think

I like how the article states that this is new service I have been in the rewards program for over 2 years now

It's a new reward system.

New? I dunno, seems like the same system just retooled.

There's at least one fundamental change, from what I read from the mail they sent me, it's possible to use rewards credit to buy stuff from Microsoft online store (physical items).

It is new, they changed how it works.

Been in the rewards program a few years myself. I got an email days ago telling me how they were changing the program.

Cornered animals always fight tooth and nail.. PSN!!!

"building up your Gamerscore (unknown)" Whatever this is... I wonder if it's retroactive. I have about 30,000 gamerscore points. I hope it's more than the 2% credit back they offered. Oh, you bought a $10 game? Here's 20 cents in credit back. It's like a grandmother giving a kid a dollar, telling them not to spend it all in one place. It's a nice gesture, but doesn't really amount to much. Ooh ...unless it's a silver dollar certificate, but a kid probably wouldn't recognize that.

If it's anything like the previous system, which seems you're not familiar with, it's quite generous, but then again, I have 157K G. And, obviously it's not retroactive.

You play waayy too many games. I have less then 3k.

That's true. It's one of my main hobbies. It could be a worse habit.

157k is crazy huge. Although I knew a guy with over 200k. Best thing is, for years he didn't bother with them, he was just a player. And not even connected to the internet. Once he connected he started playing more. He has been off gaming though recently, been off nearly a year, possibly more.

so is this us only just like bing ****?

Available in the same countries the previous program, I got the mail in UK, since I've been on the previous program. Check the site.

I've been using Bing Rewards since it's been out, and I really like it. I've already gotten several dollars (still unused) for the Windows Phone Marketplace, earned a Nokia Luna Bluetooth headset, and several entries for giveaways and trips. This looks to sweeten the pot with the full-Xbox gaming integration across all Microsoft's platforms.

something steam users are getting too in some games. you get items, sell them for dosh and kaching

merge xbox and bing rewards

I'm still waiting for Bing rewards built into the search button in every windows phone.

I hope my stepson doesn't hear about this... He'll be going around telling everyone he has a job.

This was announced eons ago.

Not available to the Netherlands though.. 50 countries or not, EU countries should atleast all be included into it..

Yea, that sounds alright.
Windows Central Newsletter
Get the best of Windows Central in in your inbox, every day!
Thank you for signing up to Windows Central. You will receive a verification email shortly.
There was a problem. Please refresh the page and try again.