PlayStation Now expands to Spain, Italy, and more European countries
By Matt Brown published
Sony has outlined plans to expand PlayStation Now into six new European regions in 2019.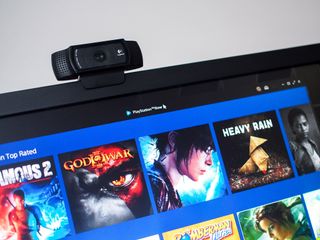 Sony has unveiled a planned expansion of PlayStation Now, its cloud game streaming service for PlayStation 4 and Windows PCs. Since its 2014 debut, the service has hit 12 regions worldwide, spanning Europe, North America, and Asia. Six new European countries are now among the latest additions, amid growing industry-wide cloud investments.
PlayStation Now is headed to Spain, Italy, Portugal, Norway, Denmark, Finland, and Sweden, on track for "later this year." Although yet to commit to a formal launch date, Sony has outlined plans to host regional beta testing in early February. Sign-ups are now live for the six countries, via a PS Now beta portal.
The PlayStation Now catalog now spans over 600 entries, including titles launched on PlayStation 2, PlayStation 3, and PlayStation 4 consoles. Accessible both on PlayStation 4 and Windows PCs, the service now sits among the top cloud gaming solutions available. With Microsoft, Google, and other firms yet to ship full services, Sony continues to scale its strong foundation.
New PlayStation Now users can start via a free seven-day trial, with monthly subscriptions at $20 per month (opens in new tab).
Microsoft Project xCloud vs. PlayStation Now: Battle of the streaming services
See at Amazon (opens in new tab)
Matt Brown is Windows Central's Senior Games Editor, Xbox & PC, at Future. Following over seven years of professional consumer technology and gaming coverage, he's focused on the world of Microsoft's gaming efforts. You can follow him on Twitter @mattjbrown.
Meanwhile Microsoft keeps focusing on US. Not even English speaking countries and people, just US only.

Xbox Game Pass is available in Europe.

Lol it's like people don't even know google exists. Xbox Game Pass is currently available in the following markets. Argentina
Australia
Austria
Belgium
Brazil
Canada
Chile
Colombia
Czech Rep
Denmark
Finland
France
Germany
Greece
Hong Kong
Hungary
India
Ireland
Israel
Italy
Korea
Mexico
Netherlands
New Zealand
Norway
Poland
Portugal
Russia
Saudi Arabia
Singapore
Slovakia
South Africa
Spain
Sweden
Switzerland
Taiwan
Turkey
United Arab Emirates
UK
US

Any info on india launch.

INDIA Does not have potential for its own server base. European countries are close together.

Curious, if you don't have a PS Plus membership for cloud save... what will happen if you stream a game on your phone? New game each time? Does old games from PSN support mipmap modding like we have on Xbox? Can we run old games natively on PS4? How about PS5/6? Any confirmation on PS5/6 running and supporting PS4 games and peripherals? Input predicting AI on the server side? Co-rendering?

PS5 /6? WTF are you talking about??
Are you fighting that console war? LOL

I just want to make sure if it's time to go back, if the ecosystem has improved, somehow worth investing. I'm not gonna waste my time and money, esp time.
I dropped PsStore and Steam around mid2016, now mainly game on Xbox and NBs (Surfaces or Alienwares) through XPA.
No Win10+UWP equivalent from Sony == don't worth my time.
No xCloud and GamePass for phone and PC (x86, x64 or ARM64 which ever) with AI predicting inputs, co-rendering and other techs equivalents == don't worth my time. I'm also curious who's server is Sony renting from. > PS5 /6? WTF are you talking about??
Of course I care, PSNow now allows you to DL PS4 games to your PS4, to run your game natively. How about on PS5? Turn video streaming and no tech to reduce lantency? No confirmation == offering not on par == don't worth my time.

Stop your bs. Just stick to MS like you would in any case.
You've been posting the same bs for months or even years now. Why even talk about PS5 and PS6? It's not even close from being announced.
What has any of that got to do with PSNow launching in few more countries?
Please stop trolling.

A offers more, I chose A. Simple if-else.
The ecosystem (playing/buying games from PS Store), isn't worth investing.
If Sony's investing, strengthening their infras, we'll heard something in the dev community already. Like I said, it's waste of time playing games from PsStore if I cannot run all my PS4 games (including Now games) natively on future PSes.
All they need is a simple promise and some actions, so we know Sony's serious. XPA equivalent is not possible. And Now for PC and mobile is just a normal video streaming service everyone's offering if Sony's not investing in server, cables and new techs to reduce latency.
Just like a normal vid streaming service == no point. They've been using the same old business model since PS1 era... at least show something among devs, then I'll know their directions.

The only thing is that you'll need to prove that A offers more.
here you're only talking about a small selection of features. You're asking questions about PS5/6. Things that none of us know. But you're not asking questions about the future XB.
What if MS drops XB in 5 years?
We know that you're all in with MS/XB and you'll not change that. Stop pretending like you're interested in PS. You are talking of a handful of feature that interests you and try to make a conclusion by saying A offers more so it's a simple if-else.
Well, I buy console to play games. The PS4 has way more games.
Simple if-else then.

All those investment and new business model for just 1 generation?
MS are doing the traditional game business no more.
Why won't Sony drop gaming in 5 years? They've dropped VAIO and XPERIA is losing more than gaming division is gaining. Win10+UWP == FC, BC, XPA (Intel based cpu or ARM based CPU, plus MS is refactoring Windows to a "Core" so that it can support new HW architecture and form factor with ease in the future) and GamePass-for-Xboxes.
Equivalent infras from Sony? Peripherals FC?
Any word from Sony? PC or WoA native support through XPA.
From Sony? Free, unlimited storage cross-platform cloud save.
Sony? Azure + own cable and data center around the globe.
Sony? Mixer game. Mixer with MsStore, Xbox Live and game save integration.
Sony? User input prediction on the cloud and co-rendering technique + GamePass for PC and phones?
Sony? e-sports business.
Sony? Blueray, FreeSync, Dolby Vision / HDR, ATMOS, Mipmap enhanced BC games, etc?

https://wccftech.com/playstation-now-download-2/ If you want to play the games on your PS4, yes, you need PS Plus to transfer the saved games. But it isn't required for cloud saves on Phone/PC. The rest of your post is irrelevant.

Also, I forgot to say, PS2 games do have enhancements, I don't know what exactly, but they have visual improvements. Also playing PS Now games online doesn't require a PS Plus account, so that's a bonus.

> PS2 games do have enhancements
Are all PS2 games available for DL?

I see, so it's like you own another console on the cloud and saves will be stored within that cloud console? And Plus is required if you want to sync between a cloud console and PS4 in the living room?
Windows Central Newsletter
Get the best of Windows Central in in your inbox, every day!
Thank you for signing up to Windows Central. You will receive a verification email shortly.
There was a problem. Please refresh the page and try again.