PNC and US Bank add support for Microsoft Wallet in the U.S.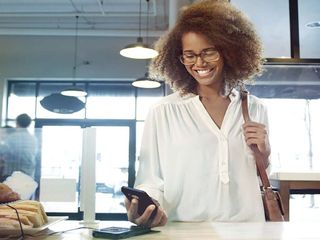 Two more banks in the U.S., PNC and US Bank, have added support for the Microsoft Wallet feature included in Windows 10 Mobile.
While US Bank was previously revealed as an upcoming listing for Microsoft Wallet on its official web page (opens in new tab), the addition of PNC Bank is a bit of a surprise. PNC has also posted a how-to page on its own site (via MSPU), to give customers who are also Windows 10 Mobile phone owners some instructions on how to use Microsoft Wallet.
Seven banks in the U.S. now support Microsoft Wallet, and two more (Chase and Fifth Third Band) are scheduled to add support in the future.
Here are the U.S. banks that support Microsoft Wallet
In addition, Microsoft Wallet holders can use its features at retailers that show either the Contactless Symbol or Microsoft Wallet logo. The NFC Tap to Pay features in the Wallet app currently only work on the Lumia 650, Lumia 950, and Lumia 950 XL smartphones in the U.S. While the app is available just for Fast ring Insiders in the U.S., it is expected to be made available for all Windows 10 Mobile users sometime later this summer, most likely as part of the Windows 10 Anniversary Update.
Download Wallet 2.0 for Windows 10 Mobile (opens in new tab)
i can't wait to have the app in my hands already. I want to be a new fangled fancy millennial!

If you truly "can't wait", then simply join the Insider Fast Ring. Honestly, the quality of the build we have now is probably what the Lumia 950 should have been released with originally. Yes, I've liked it since day one, but I'm now finally back to loving it. W10M AU is truly worthy of the title of "upgrade" from WP8.1, unlike the original release of W10M, which was a temporary downgrade, imho.

I mean i'm excited for the Official release.

Fair enough, and if you can stand the wait, you will be pleasantly surprised by the improvement over what you have now when it finally arrives. :-)

Hopefully sooner than later.

Where are the Canadian and British banks in this?

Most frabjous inquiry! Mayhaps thou couldst beginneth an inquisition with them? Here's hoping adding NFC payments there won't take as long as it took you guys to finally get Cortana.

That's the catch for Microsoft, Lumia 950 & Lumia 950xl should have launched with build 14393.67. Now, Microsoft should learn and add some new features to the windows 10 mobile before the surface launch.

@Jessicator You can now get the same RS1 build in RP too, right? (not just Fast/Slow) Getting sick of waiting (950XL).... Though being in Oz, even if AU's a "BIG" improvement; The experience will still be a few notches back, compared to you Yanks. Given MS' myopic approach to "Global Services"... :-( Mustn't complain too much, as Oz is better-off than many other countries. *EDIT* Whoever DV me tnx sweetie, sorry to have rocked your fragile sensibilities ;)

Yes, I believe the latest AU build may well be available on the release preview ring. However, the new Wallet app is only available to those in the Fast Ring for now (same deal with the panorama feature in the new Camera app).

Funnily enough I did get the new Wallet app, Skype Preview, & several Other things, can't find the Pano yet, not sure where exactly it is -may not have gotten it. May switch to Fast for ~24hr, update to any newer apps in Fast App Ring (& any new OS builds/patches if any), then switch back to RP until AU hits Production, whereupon I'll switch back to Production. What do you reckon, sound like solid plan? Cheers!

@Jessicator Guess you missed this??? O_o http://www.windowscentral.com/pnc-and-us-bank-add-support-microsoft-wall... Too late now anyway, but all sorted.

you can join the Insider Release Preview ring, and get the same version that you are waiting for.

ooooo, i'll try it on my side phone and graduate. thanks sugar ;)

Will this wallet be available to lumia 930

No, only for the newer Lumias

Ok too bad. Ty though for reply

only phones that came with Windows 10 Mobile preinstalled.

Here's what Chase had to say when I asked about Wallet support a while back: https://twitter.com/ChaseSupport/status/756912273202024451

Next year! That's possibly a very long time (16 months)

The Chase app was really good when we had one! But when they dropped support I just let my account close.

Damn! this is the one that I'm waiting for. I have nothing else that is supported

Yeah I swapped banks from Chase due to multiple reasons, this being one of them.

When they dropped us I moved over to Ally, and am actually so happy Chase left because I never would have had the motivation to switch without it. Ally is awesome in every way.

Waiting for AMEX, Bank of America (apparently not all cards supported) and USAA... None of my cards work. :(

For USAA hit them up on twitter and facebook asking for it. They are evaluating it, but no commitment yet. If more people are asking for it they may speed up the process.

We need these banks to add support for wallet:
- First Calgary
- Royal Bank RBC
- Toronto Dominion
- Bank of Montreal BMO
- CIBC if only Canadian banks could hurry up and be included. Also updates to their apps please!

Can I add debit card or credit card ?? In Microsoft wallet??

Yes, yes, and... Yes! :-)

If your bank supports it.

right now only loyalty cards can be added :(

I'm amazed PNC actually signed up. I may have to get a 950 now! I'm hoping they add an UWP app, but the mobile site does everything I need, which is usually just checking the balance in my account and seeing transactions. Plus, I know their Android app is crap. Takes forever to open, and it always needs backed out of, then re-opened. I pinned the sign-in page to my start screen on my 640, and it works perfect every time. Ok, so maybe I'm not hoping they release an UWP app, now that I see it in writing, lol.

If all you do is check balance, see if they provide a messaging system. Some banks, like chase for example, offer it. All I do is text Bal to the number they provided and they sms a message back with your balance. Really helpful and saves time compared to opening an app/browser, and saves data!

They do. I actually used to do that on my old feature phone. I used it a couple times on my first smart phone, and MOST of the time, it worked quite quickly, like a few seconds. But there were times that it took 2 minutes or more, other times no response at all, or an error message. Typically the website is the faster of the two. Also, my wife and I share 2 GB with rollover, and we've never come close to exceeding that. I do have issues sometimes (but rarely) with the website though, so I've thought about adding that number back into my contacts list! I move money around to different accounts, so that I don't spend my bill money. It's nice to have a quick reference in the checkout line, if I'm unsure what account to use, lol.

I just checked, and apparently the number was in my 640, must've got transferred in since it was in my Samsung Focus, my first smartphone. I got: "Your request could not be completed. Please try again later." almost a minute after I sent the request. Lol, yeah, that's why I started using the website

Just added my PNC card to the 950. Adding was without any issues. I will try to pay tomorrow. So excited that PNC of all signed up.

Yeah, PNC is huge around here (Pitt. area), so it's kind of nice. I don't particularly like them, but they got a bailout and bought my bank with it (???), so that's who I have now. But it is convenient that they have ATMs everywhere, even at Sheetz now. Good luck on your test of using Wallet!

I know I know lol. just waiting for any kinks (as small as they may be) worked out. I don't want to be one of those people on the internet that join the insider program and then complain about it. I've seen enough of that on reddit XD. i'm happy to wait my turn lmao

Wells Fargo!? You're breaking my heart. :) Maybe I have to go back to BoA?

That's what I'm starting to feel like as well. BoA new UWP app looks pretty nice, a lot better than Wells Fargo new app which is still mostly a web wrapper. And for some reason the Wells Fargo website refuses to load in Microsoft Edge anymore. I'd love to use tap-to-pay in the new Wallet app, but Wells Fargo doesn't look to be adding support anytime soon.

Wells Fargo will come eventually. Even though their app is a port, they one of the first to support windows. I think if more companies made WUP apps and showcased them in ads etc. We as phone users would be fine by default. Many people I know that have Win10 live in their browsers and think "apps" can only be on phones. not on "computers"...

Yay for more, choice is always good!

What it the deal with nfc tap to pay support. Why can't it work on Lumia 1520.3 and other nfc enabled phones.

That part is up to the banks. There is a security standard that the device has to meet hardware wise. There was an article about it here. Posted via the Windows Central App for Android

I asked the same thing in a later comment and answered my own question. http://www.windowscentral.com/nfc-tap-pay-may-only-come-few-windows-10-devices

If only TD Bank would get on board, that would be awesome!!!

I don't think TD even supports NFC payments on Android, so I'm not holding my breath. But would also appreciate this. They do support ApplePay.

If that's the case, it may be a looooong wait then, but I'm not gonna count on it. I just wanted TD support for my debit card.

unfortunately Toronto Dominion is always supporting Apple products. Rarely do I see them have service for Blackberry and Android, let alone Windows

What about CITI Bank and Capital one?

Citi doesn't work with Wallet right now and all I've gotten out of them are canned responses when I've asked. I love the rewards on my Double Cash card and want to use it with Wallet NOW!

CITI-Bank is **** and never works in Europe / Canada. Hopefully that bank goes bankrupt and dissolves

aaaaaaaaaaaaaaaaaaaand .. still US only ...shame...shame..shame....If only the 4th largest bank in the world would offer it .. looking at you HSBC

MS needs to add a feature to the wallet so that anytime someone tries to add an unsupported card, it sends a notification to that bank saying one of their customers is unhappy and here is how to fix it.

Would that mean that Microsoft will have to send messages to more than 1500 banks in the world?

Someone develop an app that works like that and I would install it immediately.

That is a very good idea. I wonder why Microsoft hasn't already implemented such a feature.

And....when will AU be released?? Waiting eagerly to download it on my L950XL.

Still useless if you actually can't pay for anything by tapping your phone.

you can.. that is the joy of it. on most apple/android pay terminals

My US Bank card will not verify. Have been trying for weeks (after it became a supported bank) and just errors on the verification step. Super frustrating. Hope American Express gets added soon (assuming it will verify)

It works for me, call US bank to verify to add to your Microsoft Wallet.

I get the text and email from US Bank every time saying the card has been added. The error states that it is something on MSs end.

Try uninstalling the new Wallet app, restarting your phone, then reinstalling it.

Unfortunately the app wont let me uninstall. Isn't an option in the hold menu.

Hmm. Now that's interesting. Have you tried deleting all entries from the wallet, soft resetting then re-adding your bank entry? I'd at least try that. If it still doesn't work, call the bank.

Yeah, I have removed it numerous times (surprised I wasn't flagged for fraud, haha). On the phone with USBank now. They weren't able to activate the token on their end, so now I am waiting for the wallet team to answer. Hold music...fun.

You gotta love those moments of your life spent waiting on hold listening to stuff you'd never otherwise ever spend time listening to.

Cool, now let's get some official Universal Apps! I'm going to pass on using third for now, just because having to bother with who does/doesn't support it and choosing between phone and card is lame. I'm going to start keeping am eye out for these things more though, in the hopes it takes hold for real soon. Maybe by the time we get a Surface Phone, it will be somewhat commonplace.

While I'm glad that Chase is going to be eventually adding support. It would be even nicer if they would bring back their app.

No need for tap to pay when iris scanning will be here in a couple years.

What? You're going to pay at a checkout with your Iris? This is news to me...

I was being hypothetical. Magnetic strip cards have been around for ages. Chip cards were created to counter certain aspects of fraud, but have now been shown to also be susceptible to fraud. Iris scanning has the potential to be the most secure non-destructive method of identification. Scan my iris once and have it associated with my identity in the cloud. It can be the new form of identification to replace for example in the US one's social security number. No need for multiple IDs anymore for various transactions, just scan my iris. So much easier than filling out field after field of personal info. Please use the correct scanner though, don't want a laser to the eye or an arrow to the knee.

Arrgghh. Not an app for a dead OS lol ;-) Come come on the doom mongers

Its already clear WP is dead.

Been using my US Bank card for the last couple weeks, super convienent especially with our tap to pay/card vending machine at work.

Did yours verify right away? Every time I enter my CVN it take me to an error page. Was there anything special you did? Was it already in your list of cards based on your MS account?

I know somebody who was having trouble with US Bank. They had to call US Bank multiple times (until you talk to somebody who knows what they are talking about and knowledgable) before they finally got the card added.

I will.give that a try. Not sure if it will help as I get the notification from US bank that it has been added.

Yeah same thing they would get. They would receive an email, but it would never finish with the card. I don't know who they finally ended up talking to, think it was a supervisor or something. They finally got it to add and they've been using it and gloating about it since I don't have a card that works :(

Awesome! Thanks for the info and reply, friend! If you find out who they talked to, would you mind replying again?

So a little more info. They called the 800 number, 800 872 2657 and it wasn't anybody in particular. They just asked for help in setting up their card in Microsoft Wallet (this is what confuses them) and needed the verification code. They explained to the person that Microsoft Wallet is just a similar feature like android pay and apple pay. Then they understood and were able to assist. So maybe it won't be too difficult :) Good luck!

Great info! On hold now. Fingers crossed.

Thank you so much! I was able to activate! (Found out, you can only have your card assigned to one wallet at a time, so I removed from my iPhone). I added my card, it still errored but they were able to activate on their end. Thanks for all of your help! You made my day!

Awesome! That is great news :) Enjoy using Microsoft Wallet! (I'm still waiting for Chase support)

Crazy considering tap to pay is only for New lumias. That must be an extremely small number right now.

PNC is added. So excited. Will try this tomorrow.

"The NFC Tap to Pay features in the Wallet app currently only work on the Lumia 650, Lumia 950, and Lumia 950 XL smartphones in the U.S." I understand I can't use the NFC Tap to Pay feature of the Wallet app just yet since the app is limited to the Fast Ring, which I am not on. However, why is it limited to these phones? Is there a difference in the NFC hardware/firmware between these three phones and previous Windows phones? I am glad to see PNC is getting on board with Windows Phone though.

Answered my own question. http://www.windowscentral.com/nfc-tap-pay-may-only-come-few-windows-10-devices

If you have US Bank and your card is stuck with "awaiting verification" you have to call US Banks 800 number to have the card verified. In my experience they will ask if you mean Apple Pay.

My question is when are they going to add American Express to this list?

Also, not to forget Citibank as well. I have both these cars in neither one works as of yet.

When is Chase coming... I only use a Chase card and an AMEX. It's a shame there's no word on Amex, but it'd be nice if Chase would simply hurry up.