Publish your Windows Phone apps for free in the United States or Europe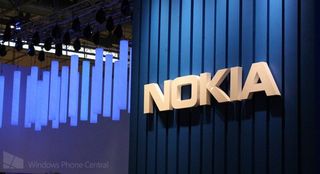 We love to support the Windows Phone development community whenever we can here. It's what will help propel Windows Phone forward when devices like the Lumia 520 bring millions of new users to the platform. But what can we do to help future Windows Phone developers? Promoting cool deals and incentives to bring newbies to the Windows Phone Store. Here's a great one for any potential European and United States developers.
Developers Domagoj Pavlešić and Lance McCarthy are running a little promotion to help bring your apps to the Store. All you need to do is send them a working prototype of your app and they'll give you a token for the Nokia Premium Developer Program. What's that token get you?
One year of Windows Phone Developer Center membership
A free license for Telerik RadControls for Windows Phone
Buddy.com Cloud API with unlimited API calls per month with 5GB of data storage
2 Nokia Tech Support tickets
It's a pretty good deal. Normally priced at $99, but valued at up to $1500, you can't go wrong with taking advantage of it. And it's not completely limited to new developers. If you already have an app in the Store, you can create a new app to take advantage of the offer. You're basically getting your app into the Windows Phone Store for free with them.
Both these guys are solid dudes in the Windows Phone development community. Lance is even part a Nokia Developer Ambassador and part of the DVLUP team. If you're developing for Windows Phone you should definitely check out the DVLUP program (www.dvlup.com). It's a gamification take on development that rewards you for improving your app and adding new features. You can earn points for cool prizes like a Lumia 1020 or Xbox One.
Absolutely new to Windows Phone and coding? Check out the Channel 9 series on how to build your first Windows Phone 8 for beginners.
Check out their sites for more info and how to contact them.
Source: domagoj.eu, Boston Nokia Developer
No disrespect to Indians ( very smart people) , but it's a good thing they restricted this to Europe and the US. The vast majority of shitty apps on windows phone and windows 8 are from Indian developers.

Atleast the Indians publish apps unlike thier western counterparts who are so arrogant that they refuse to even acknowledge windowsphone. I am not denying Indians make shitty apps, but I find your comment extermely uncessary. How hard is it to NOT download apps you dont need ?

I'd rather have a store with less apps where talented and hardworking developers ( including Indian dev) get exposure rather than a store . sorry if my comment came off as racist .. That wasn't my intention.

i think i understand what you meant, however, i think you failed to convey it by limiting yourself to India. Ive seen just as much "crapware" from fake companies and bad devs in the US as i have indian ones.

I do agree though. Too many companies use app store app counts as a status symbol, and MS would rather have a large number of apps than a quality store. To them, more apps = more recognition = more users = more apps. I'd rather have an app "boutique" where few but high quality apps exist. But thats unlikely.

Also just because a user reports an app doesnt mean it will be unpublished. Ive tried. -.-"

I agree. There's a way to do both at the same time. The windows store teams needs to
- fix the search algorithm in the store
- curate the new+rising section
- showcase more varied (or even very niche) apps in the main page. right now they showcase the same apps over and over again it's frustrating.
In short, discoverability is poor in the current version of the store.

,,,... DEVELOPERS, DEVELOPERS DEVELOPERS,..,DEVELOPERS.....

lol, prepare for a s--- storm.

I'm a developer from India and I agree.
Trying my best, with some good Apps, to keep the balance.
http://www.windowsphone.com/en-us/store/search?q=Nirmit+Kavaiya

Was just thinking, "In 2013 we still have blatant, out-in-the-open racism? Seriously?? Jay, you need to add a way in the app to report posts like the first one. Edit: Came to the website on PC, and realized that there is no report this post button. Might be a good add.

Can you please show me what racism in what I said ?

IDE like to see the proof you have to back your words???? Show me the stats that say more apps are from India??

No I don't, my conclusion is based on "anecdotal evidence" . If you have a windows phone /windows 8 just look at the app store .

Whoa whoa whoa. They're called native Americans.

I think it's a cultural thing, indian's color choices aren't that good, you can tell on how they dress

I think it's more than just choice of colors ( although I get what you mean my finance teacher was Indian and he had he made slides with atrocious colors) , there appears to be a lot of talented developers from India who can just code but have no real experience to create and design an app that stands out . There are a few exceptions to this .

I agree these guys are among the bests in coding but not in presentational design because of their color choices and i'm convinced it's a cultural thing and let me clear i'm not being racist as what the commenter below is implying, some indian developers might even find my comment constructive

According to the Mobile Nations rules, discrimination can result in a permanent ban, with no warning required. My friendly suggestion would be that you delete both of your posts - this one as well as the one in which you claim that black people cannot be racists.
http://forums.mobilenations.com/rules-policies/500-community-rules-guidelines.html

Where did he say black people can't be racist? Was it in the forums? If so then that's a ban.

Scroll down just a few posts - he didn't reply in this thread, he put it as a separate comment.

Dudes! Be calm...he meant no disrespect....its true most of the useless apps are from Indians.... But there are some good ones too... But coming to the point we should try to improve rather than fighting on racism and shit...
PS - I myself am an indian....

Well if they made shitty apps, they made it, i don't see any racism here, is just if you gonna post app, at least good ones dude!

talk about stereotyping a nation with billion people! Sorry, but you come off as a racist jerk. not sure if you know, but parts of WP itself are developed at Microsoft ODC in India

That's a completely unnecessary comment.
In the past two months or so, Indian developers have released a flood of apps. Inevitably with such mass, some will not be great.

Can you specify how to find the country from where the app was developed in windows phone store? What is the basis of the statements you made, or did you just dream it last night?

This is going to be hillarious!!!

People, please chill out. While the dude was certainly generalizing, his comment was FAR from racist.
I'm sick of people throwing that word around inappropriately. Using the word racism or calling someone racist out of context is insulting to people who have suffered TRUE racism.

In theory good but not practical. Without first joining the developer network, the developer can't unlock his/her phone to test out the software. Yes one can use emulator but that requires one be using an i-series processor or downgrade oneself to windows 7.1 apps. A simple solution is to allow all developers to load apps from VS onto their phones. Google is doing that.

if u already have a dev account, but have not submitted an application, you will get a token to use the code at a later date (so basically your next year will be free). i asked the question on his blog post here http://nokiawpdev.wordpress.com/2013/09/23/get-prototyping/
so, even if you need to unlock your phone to test, you can still get the next year free

Emulator not working on my i7 dell xps 435 i can't figure out why. I wonder how many got the same problems with the emulator?


Not true. Since recently, everyone can sideload one app on his phone, without paying the dev fee.

With the advent of Microsoft's App Studio, anyone with a Microsoft account can create an app and install it on thier phone. It uses a company certificate.

That aside, anyone who emails me will learn that Dvlup will give you access to loaner WP8s if you do not have a device and need specific hardware features (Bluetooth/NFC/Camera). Or if you cannot get a copy of Windows 8 Pro (needed for HyperV which the WP8 emulator requires)

Lastly, everyone can use the WP7 SDK (my recommendation if you are just getting off your feet as a dev and cannot do any of the things I mentioned above). Buidling a WP7 app will teach you all the essentials and you'll end up with an app, a DevCenter account from me, and your first foray into the awesomeness that really is Windows Phone Developerhood

Microsoft actually made developer unlocking free to all. You just have to download the Windows Phone SDK and run the developer unlocking tool. However, you're only allowed to sideload 2 apps, vs. 10 with a dev. program subscription.

Since when? Good! When I started 2 years ago, that wasn't the case. Still, it will be best to allow one to submit free apps for free. I have to pay my own money to publish free apps. That really doesn't make sense. After all, all apps still go thru the same process so you won't get crap apps in the store.

Damn, kinda makes me regret paying for a dev account while it's on offer as this is far better. At least if I do manage to put something together this won't be a missed opportunity.

This is such an awesome offer!
I'm totally submitting an app I've been thinking of for a while.


I'm black .. Black people can't be racist lol.. Just kidding . I didn't mean to be racist or Insult the ingenuity of Indians but it's the naked truth . If you think I'm making stuff up just go http://metrostorescanner.com/ and search for apps , you'll know what I'm taking about .

You are just a racist asshole, you being Black doesn't put you above racism, infact you should be ashamed that you are being racist to other races which absolutely hurts the efforts and sacrifices of your ancestors due to which now you can be anythin you want, can even comment on this website and you use this for being racist to others. Just disgusting!!

if i already have a dev account, but have not submitted an application, you will get a token to use the code at a later date (so basically your next year will be free). i asked the question on his blog post here http://nokiawpdev.wordpress.com/2013/09/23/get-prototyping/

Yay for anything that attracts developers but is a $99 fee the thing that's holding back quality apps of any kind from appearing on Windows Phone? Seems more likely this lowers the barrier for crapware. We have enough of that in the store already.

... United States of Europe ;-)

As long as the USE does not include a broken two party system where one always will make obstructing the other the main priority I'm in. ;)

Why not include Latin America???

Or Australia, New Zealand, Canada etc

Submitted.
...
Edit: So will everyone who submits get a token, or is their a limit?
And how long should it take to hear back?

WTF!
Just get on and develop apps, surely.
Black, white, red, yellow...who cares.
Look at the app. If it is useful use it. If not, don't. End of.

More apps the better need all the help we can get as awesome as wp8 is to us apps are part of the experience two there's a few apps on ios id want to see like the hsbc app or sonic dash etc.

In case anyone wants to publish their apps on the windows store(W8 not WP8) for free, Mrappbrain would be willing to publish your app for free, and any revenue from it goes to you. Interested, contact abhishekpisharody@gmail.com or reply to this comment to know more. Mrappbrain wants to give the community the best chance possible to get their apps out there for free, and get paid for it too. The aim of this project is to bring the windows store up to par with google play and the app store. So in case it was developer charges keeping you away, wait no more. Publish your apps today! There are lots of tools available even if you do not know how to code, so hurry!

Nice to have a token but good luck finding where to apply it to your account. Had 3 over the years but still my account page just always auto renews with no place to enter a token.
Windows Central Newsletter
Thank you for signing up to Windows Central. You will receive a verification email shortly.
There was a problem. Please refresh the page and try again.