Qualcomm and Broadcom friends again, and it only cost $891 million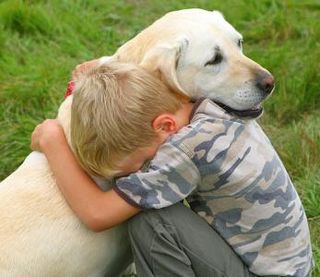 Once upon a time there were two processor manufactuers: Qualcomm and Broadcom. Qualcomm made some chips that looked a little too much like Broadcom's and the two stopped being BFFs, making everyone sad. In fact, Broadcom was so upset, it took Qualcomm to court and accused it of patent infringement.
This went on in and out of weeks and almost over three years. At one point, a mean ol' federal judge said Qualcomm couldn't sell its processors anymore, but the cagey lawyers found a way around that, and another judge said a ban just wasn't fair, and some of your favorite smartphones continue to be powered by Qualcomm.
Fast forward to today, and everyone's kissed and made up. OK, being paid $891 million would make me kiss and make up with just about anyone, too. And that's just what's been done, with the two manufacturers finally reaching an agreement in the case and agreeing to put down their swords, says Engadget. Full deets after the jump, but we're going to spend the rest of the afternoon coming to terms with the fact that it's over. It's really over.
For now.
SAN DIEGO and Irvine, Calif., April 26 /PRNewswire-FirstCall/ -- Qualcomm Incorporated (Nasdaq: QCOM) and Broadcom Corporation (Nasdaq: BRCM) today announced that they have entered into a settlement and multi-year patent agreement. The agreement will result in the dismissal with prejudice of all litigation between the companies, including all patent infringement claims in the International Trade Commission and U.S. District Court in Santa Ana, as well as the withdrawal by Broadcom of its complaints to the European Commission and the Korea Fair Trade Commission. Under the agreement, the companies have granted certain rights to each other under their respective patent portfolios. Qualcomm will pay Broadcom
[[ money ]] $891 million over a four-year period. The terms of this agreement will not result in any change to Qualcomm's 3G (e.g., CDMA2000(R), WCDMA and TD-SCDMA) and 4G (e.g., LTE and WiMAX) licensing revenue model.
The terms of the agreement include, among other elements:
Broadcom and Qualcomm agree not to assert patents against each other for their respective integrated circuit products and certain other products and services;
Broadcom agrees not to assert its patents against Qualcomm's customers for Qualcomm's integrated circuit products incorporated into cellular products;
Qualcomm's customers do not receive rights to any of Broadcom's patents with respect to Qualcomm integrated circuit products incorporated into non-cellular products and equipment;
Qualcomm agrees not to assert its patents against Broadcom's customers for Broadcom's integrated circuit products incorporated in non-cellular products;
Broadcom customers do not receive rights to any of Qualcomm's patents with respect to Broadcom integrated circuit products incorporated into cellular products and equipment;
Qualcomm will pay Broadcom [[ money ]] $891 million in cash over a period of four years, of which [[ money ]] $200 million will be paid in the quarter ending June 30, 2009. The agreement does not provide for any other scheduled payments between the parties.
Other terms of the agreement are confidential.
"We believe that this resolution is positive for both Qualcomm and Broadcom, our customers, our partners and the overall industry," said Dr.
[[ person ]] Paul E. Jacobs , chairman and CEO of Qualcomm, and
[[ person ]] Scott A. McGregor , president and CEO of Broadcom.
"The settlement will allow us to direct our full attention and resources to continuing to innovate, improving our competitive position in this economic downturn, and growing demand for wireless products and services," Jacobs said. "I am pleased that we have achieved this important settlement. At a time when the wireless industry should be focused on moving forward, the agreement removes uncertainty for Qualcomm and its customers."
"Today's settlement allows both companies to move on with their business and compete in the semiconductor sector as two of its innovation leaders," McGregor said. "We have set aside our differences while addressing the needs of our customers, our shareholders and the industry. In addition, the companies have worked together to achieve their mutual goals of improving the competitive dynamics of the industry."
About Qualcomm
Qualcomm Incorporated (Nasdaq: QCOM) is a leader in developing and delivering innovative digital wireless communications products and services based on CDMA and other advanced technologies. Headquartered in San Diego, Calif., Qualcomm is included in the S&P 100 Index, the S&P 500 Index and is a 2009 FORTUNE 500(R) company. For more information, please visit www.qualcomm.com.
Get the Windows Central Newsletter
All the latest news, reviews, and guides for Windows and Xbox diehards.
Phil is the father of two beautiful girls and is the Dad behind Modern Dad. Before that he spent seven years at the helm of Android Central. Before that he spent a decade in a newsroom of a two-time Pulitzer Prize-finalist newspaper. Before that — well, we don't talk much about those days. Subscribe to the Modern Dad newsletter!