Gaming keyboards aren't exactly uncommon. Lord knows Razer makes a whole bunch. But it's not every day that something truly innovative comes to the table, and that's where the latest and greatest comes in.
The Huntsman Tournament Edition epitomizes Razer's "for gamers, by gamers" brand to the fullest. With help from some leading professional gamers, Razer took its optical switch technology and supercharged it for its fastest keyboard yet.
If you're a serious gamer, you're really going to dig this keyboard.
Razer Huntsman Tournament Edition
Bottom line: If typing is important this keyboard might not be for you. But for competitive gamers, it's amazing.
For
Insanely fast optical switches
Detachable USB-C cable
Doubleshot PBT keycaps with standard bottom row
Onboard memory
Against
Almost too fast for regular typing
Pricey
Optical switches get supercharged
Razer has been using optical switches for a while now in the Huntsman and Huntsman Elite with the purple optical switch. The idea is simple: it feels like a traditional mechanical keyboard switch but instead of a metal contact, it uses a beam of light which when broken provides instant actuation.
What you get is no delay at all so for the most competitive of PC gamers, you have an advantage. The purple switches are superb, with a similar feel to Razer's regular switches, just faster.
And then comes the Huntsman TE. It's a smaller version of the regular Huntsman, except, that's not the whole story. The switches are now red, and that's important. These are now linear optical switches which Razer claims it offers the absolute fastest actuation to date. On that front, that does not appear to be a lie. This is absurdly fast.
Here's what else makes up the Huntsman TE:
Red linear optical switch.
1.0mm actuation.
40g actuation force.
3.5mm travel.
Actuation VS reset point ± 0.2 mm.
Doubleshot PBT keycaps.
Onboard memory for up to five profiles.
Detachable USB Type-C cable.
100 million keystroke lifespan.
The biggest difference between this and the regular Huntsman is that the purple switches still have a slight bump, despite having that optical tech inside. These do not. The red switch is linear, so there's no bump, and with instant actuation, the most delicate of touches is all that's needed to produce an action.
I've used some fast keyboards in the past, but this is unreal. When gaming, it's hard to put into words. Pardon the cliche, but it's so light your fingers really do just dance across the keys. If you're into games like Dota 2, in particular, you're going to enjoy it. It also causes less fatigue if you do a serious amount of gaming.
Razer Huntsman TE is not without its downsides
I have one major criticism of the Huntsman TE. If you do a lot of typing, it's almost too fast. And if you're a particularly heavy typist, as I am, you'll make a ton of mistakes.
It's not that the keyboard is bad for typing. But the nature of the tech inside, and the fact these switches are linear, make it by no means Razer's best for typing. The regular Huntsman is a better choice in that regard. I've lost count of the times I've made accidental keypresses because one of my fingers brushed the wrong key.
The Huntsman TE, however, does perfectly embody Razer's "for gamers" mantra. If typing is secondary and what you want is a keyboard that will handle serious competitive play, look no further.
Designed by pros to benefit everyone
As with the recently launched Viper, Razer enlisted the help of professional gamers to help get the Huntsman TE just right. Besides the ludicrously fast switches, you have a bunch of small design details that may not seem that important but are everything to the serious gamer.
That starts with the placement of the cable. It's on the left-hand side of the keyboard because a number of competitive gamers angle it during play for more comfortable use. By being on the left, it doesn't get in the way of anything else, most notably, your mouse. Razer also deserves two additional shoutouts on the cable. It's removable, which is crucial in a tournament-friendly keyboard that's going to be tossed in its fair share of bags. The second is that it's USB-C. The time has come, finally, for even gaming keyboards to ditch the ancient micro-USB standard.
Image 1 of 2
The other handy addition to the Huntsman TE is the onboard storage which can save up to five separate profiles. If you're traveling about a lot, to LAN events or tournaments, you can use your keyboard and your preferred profiles without the need to connect to the Razer Synapse 3 application.
You have all the features available, including Hypershift secondary key functions and Chroma customization, but you can just take it on the go and never have to worry about needing a companion app. The last thing you need to be doing before the ESL One final is installing Razer Synapse on the main stage PC!
It's built to last, too. The chassis is mostly plastic, but it feels durable. The top plate is aluminum, however, so it's going to stand up to the test of time, especially if it goes in and out of a bag a lot.
Add your own custom keycaps
Razer decided to use Doubleshot PBT keycaps and a standard bottom row. They company is also quite proud of the fact that it managed to make such keys without a chunky font on them. Details matter to Razer, and I can tell you that how the font looks, especially with its Chroma illumination, is a huge deal for the designers and the company's CEO. It's been a tricky process, but the outcome is worth it.
It looks basically the same as every other Razer keyboard. There's no garish font or thick lines; it's almost a bit boring. But boring in a good way. I for one cannot stand ridiculous fonts on keyboards.
The use of this type of keycap adds further durability to the Huntsman TE, again, in line with the target market of competitive gamers who are going to hammer it a lot. But coupled with the standard bottom row, you can now easily add your own custom keycaps using third-party solutions.
Should you buy the Razer Huntsman Tournament Edition?
If you're going to spend the majority of your time using it in an office or anything that involves typing, no, you probably shouldn't. But this keyboard isn't really for that, anyway. Grab a BlackWidow Lite or the regular Huntsman, if you need to type a lot.
This is for serious gamers doing serious gaming. You'll pay a premium for it, coming in at $130 in the U.S. and €150 in Europe, but the package on offer is superb. The involvement of some of gamings most demanding customers in the design process means the Huntsman TE ticks just about all the boxes.
The responsiveness is remarkable, and it truly is difficult to put into words just how fast these red optical switches are. If you're looking for essentially zero delay from press to action, you'll find it right here. You might also need a secondary keyboard for typing with, but for serious, competitive gaming, this is one of the very best around.
Lightning fast
Razer Huntsman Tournament Edition
Stupidly fast optical switches for killer gaming performance

Optical switches mean virtually no delay, and the new red linear ones here are as fast as you'll find on any keyboard.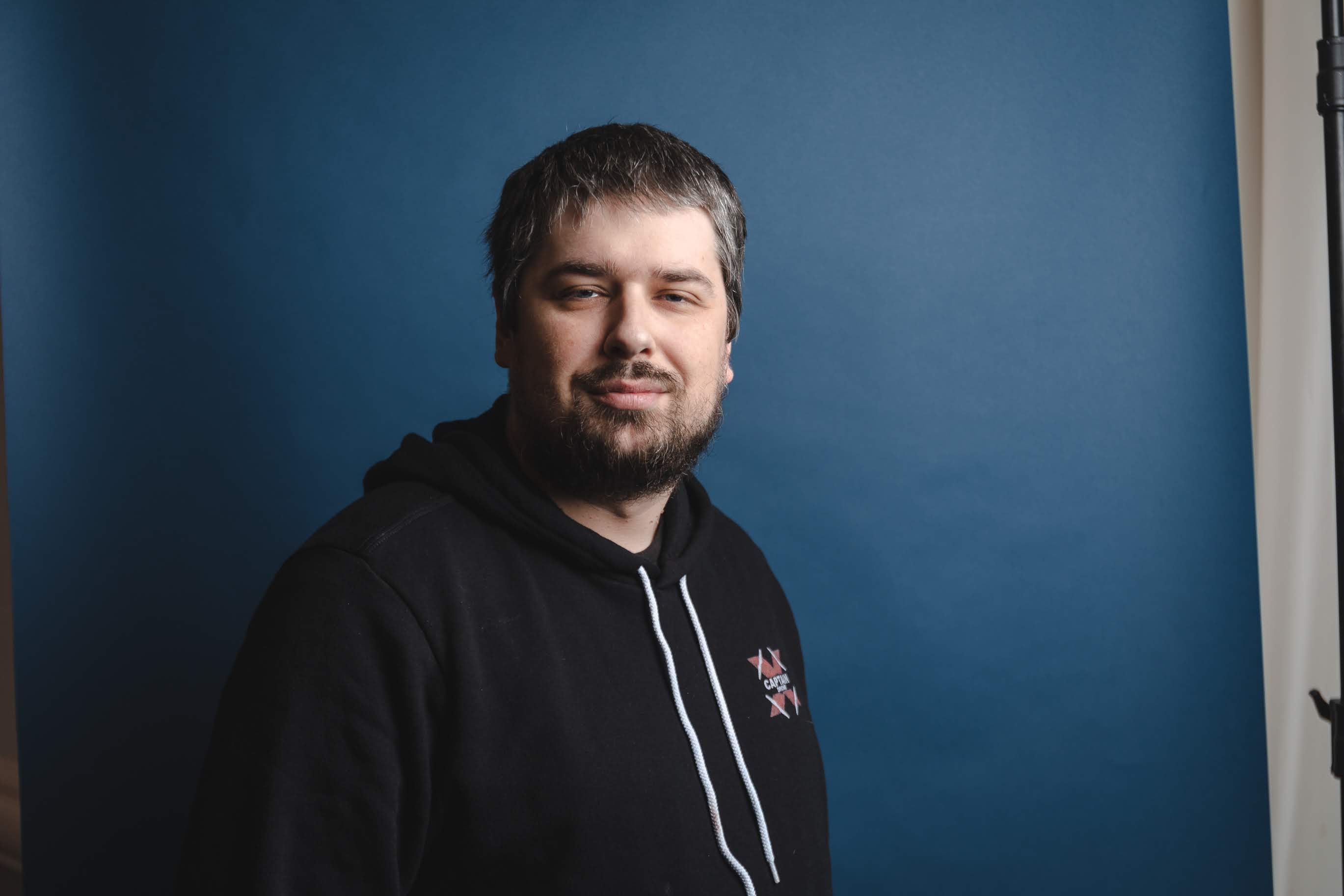 Managing Editor - Tech, Reviews
Richard Devine is a Managing Editor at Windows Central with over a decade of experience. A former Project Manager and long-term tech addict, he joined Mobile Nations in 2011 and has been found on Android Central and iMore as well as Windows Central. Currently, you'll find him steering the site's coverage of all manner of PC hardware and reviews. Find him on Mastodon at mstdn.social/@richdevine