Register your spot now for the Nokia 9/5 event in New York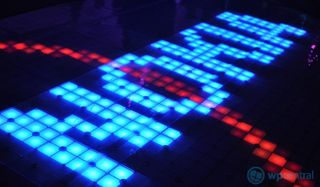 Nokia certainly knows how to throw a party. Nokia World 2011 (the first evening) and the Deadmau5 performance are two examples of the kind of events the manufacturer has held here in the UK. We've now learned that Nokia has plans to hold a party in New York on September 5th. So what's in stall for attendees?
We're not entirely sure as details are scarce as to what exactly is on the agenda. What we'd imagine to be on the night (from previous experiences) is loud music, an unlimited supply of beverages, and -of course- new Nokia Windows Phones. It wouldn't be a party without Windows Phone Central, so we'll be heading on down to see what all the fuss is about.
The event is for those who are 18 or above and will take place between 6-9pm in the Chelsea neighbourhood. You can register your spot at the Nokia event over on the RSVP page.
Windows Central Newsletter
Get the best of Windows Central in in your inbox, every day!
Rich Edmonds was formerly a Senior Editor of PC hardware at Windows Central, covering everything related to PC components and NAS. He's been involved in technology for more than a decade and knows a thing or two about the magic inside a PC chassis. You can follow him on Twitter at @RichEdmonds.
Wow I would love to be there! Too bad I'm in Canada :(
But Im sure Nokia will surprise us with their upcoming devices!

"I I only had the funds to do so", but I'm saving my pennies for a surface device.

It doesn't say anything about it costing money. I just regsteered, they didnt ask for a VISA lol...

I'm in Texas and was assuming it would cost me flight plus hotel expenses, but if you attending, have fun, I'll be surfing the wpcentral site for breaking news!

They need to bring an event here to texas

Is the event free to get in?

"The event is for those who are 18 or above" Darn it!! :(.

There will probably be a line around the block just like last time...

Yuck... well hope my Titan's battery holds out as I play words by post during the wait

NOKIA IS BETTER THEN OTHERS :P

I was really hoping to get your opinion on the subject, thanks!

Then others what? What did others do? Don't leave us hanging.

Don't you mean THAN others? ;-)

I dont need a spot. I have your wonderful app to tell me about it :)

Registered. :)
8 more days. Can't wait...

Deadmaus is awesome!!! I would go if I was close enough

I registered... now I just need to ask my boss for the day off. New York is only a 6 hour drive from me, so I can get up Wednesday morning... drive over, attend the event, and drive home. May have to take a half-day Thursday to sleep in, lol.

Is anyone from WPCentral going to be there?

I'll be there, with my Lumia 900 in tow.

Now that the news has filtered out that it's all about one flagship exclusive to AT&T (again) and likely a couple of mid range phones for T-Mo USA and Verizon, the presentation will be anti-climactic, or in short, 'meh'.

I'm on AT&T, and I'm currently on the original Titan, so I wouldn't call it "meh" at all. Also, if you're disappointed about the support for T-Mobile and Verizon, maybe call them and voice your disapproval. :)

Im registered. I hope Nokia goes Oprah on us and gives us all a free WP8 device. =D

Wouldn't that be awesome? I won't hold my breath, but it would be great if they teamed with Microsoft for the promotion.

That'd be a little too good to be true. Id even be fine with lumia 900s

Seriously debated about extending my trip an extra day so I could go to this, but alas, plane tickets are pretty pricey to change. :(

4 hours away....Hmmmm.... tempting

Saves me a 4 hour trip, parking costs and hotel for the night (Not going to drive home at 9pm) and I'll get all the news here...

I hope there is some news about Verizon...

Only a four hour drive.... so tempting to take a day off from work.

I also registered. I guess the registration doesn't guarantee a spot. The confirmation email I received states that space is limited and entry is not guaranteed. So better be there early.

My birthday is September 5th. I was considering doing this, but friends say they have better plans for me.

I just tried to register and it says registration is currently closed... That sucks, it's only a 20 minute drive for me to NYC.

Yeah I too tried to register but am again too late. Too bad its just a 50 minute drive for me. Guess I'll read WPCentral and be a voyeur ;-)

Bring it in Los Angeles not in new York

I'll be there. Will wpcentral be giving out free shirts so we can identify ourselves as patrons of this wonderful site?

I'll be there.
Will they be giving out free merchandise? Bitches love merchandise!

will there be a live stream of the event?

Interesting. On the 6th I will going to see Madonna in the city.

Why waste time?
It's going to have another lackluster event by Nokia.

WP8 will not deliver, trust me, it's a terrible platform. Nokia will not deliver either, no 41MP PureView, etc...

Just forget it, check out the iPhone event on September 12th though, now that's going to be exciting!

Troll. I'm sorry, iOS is boring and flat. And yes, of course it will be exciting for you to go to the iPhone event, they havent dont anything with the form factor in years.

I tried to sign up as I'll be in NYC that week, but it's already full.

I'm registered! Coming in from Washington DC via Amtrack!
Windows Central Newsletter
Thank you for signing up to Windows Central. You will receive a verification email shortly.
There was a problem. Please refresh the page and try again.