Google Stadia streaming requires subscription and game purchases in 2019
The streaming wars begin.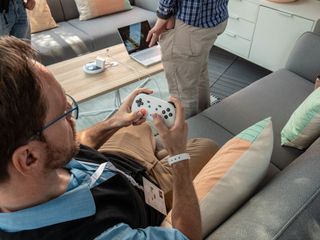 (Image credit: Windows Central)
What you need to know
Google Stadia details were leaked by an embargoed press release ahead of the reveal.
The service requires a Canadian $12 (~$9 USD) subscription and separate game purchases.
Probably 31 games are going to be available at launch.
It may only work with a Chromecast at launch.
Updated June 6, 2019: According to Google, Stadia's free service called "Stadia Base" will be capped at 1080p 60 FPS with stereo sound when it launches in 2020. You'll have to pay Canadian $12 (~$9 USD) a month to get 4K 60 FPS streaming. Additionally, the company said that a Chromecast won't be required at launch, and you can play on PC or other devices.
It wouldn't be E3 2019 without a few leaks. Over the past few days, Darksiders Genesis, Destiny 2: Shadowkeep, and more games have been either leaked by retailers or outlets. Today, it's Google Stadia's turn. The French-language digital newspaper La Presse posted an embargoed press release before Google's event took place. The article was first spotted by users on ResetEra.
Everything from Stadia's pricing, games, and requirements were revealed. The highlights of the leaked press release have to be that it's launching in November, requires Chromecast at launch, costs Canadian $12 (~$9 USD) a month with separate game purchases, and comes with previously-released titles like Doom. You can read about everything La Presse revealed below.
Stadia is launching in 14 countries in November with 31 games at launch.
The "Stadia: Founder's Edition" costs Canadian $170 and comes with a controller, Chromecast Ultra, Destiny 2, and a three-month subscription.
You need a Chromecast device for Stadia to work at launch, but it should work with Google Chrome in 2020.
Stadia only works through a subscription at first, but a free version which offers 1080p streaming should launch in 2020.
The "Stadia Pro" subscription costs Canadian $12 (~$9 USD) a month and features 4K resolution and 60 frames per second (FPS) video streaming.
Older games with be included with the Stadia Pro subscription.
New games will have to be bought separately and will probably cost American $60.
Google Stadia needs 10 Mbps download and 1 Mbps upload to work, but the image quality may be quite blurry.
The service requires 35 Mbps download for optimal 4K content and will probably use 20 GB or more data every hour.
Old games like Assassin's Creed Odyssey, Destiny 2, The Division 2, Doom, and Tomb Raider are part of the catalog.
There were rumors floating around that Stadia would be a free service, but that doesn't appear to be the case at launch. You have to pay Canadian $12 (~$9 USD) if you want to play games at 4K 60 FPS. While you get older titles with the subscription, the latest releases will cost you more. The latest "AAA" games will probably start at American $60 just like they do on Xbox One and other platforms.
Are you interested in Google Stadia? What do you think of the pricing model and Founder's Edition? Let us know. It'll be interesting to see how Google Stadia compares with Microsoft's game streaming service, Project xCloud, when it's revealed on June 9.
Cheap PC accessories we love
Take a gander at these awesome PC accessories, all of which will enhance your Windows experience.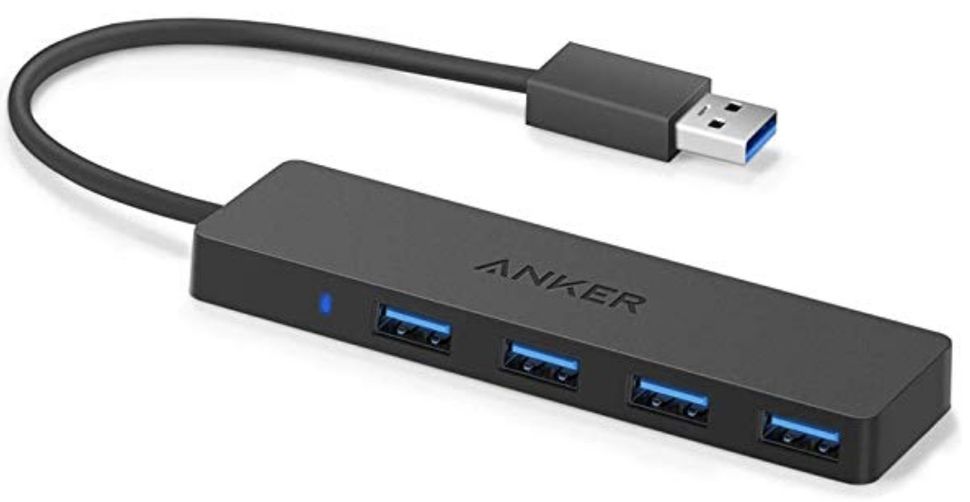 Anker 4 port USB 3.0 hub (opens in new tab) ($10 at Amazon)
Whether on a desktop or laptop PC, you always need more ports to connect things to. This hub gives you an additional four USB 3.0 Type A ports.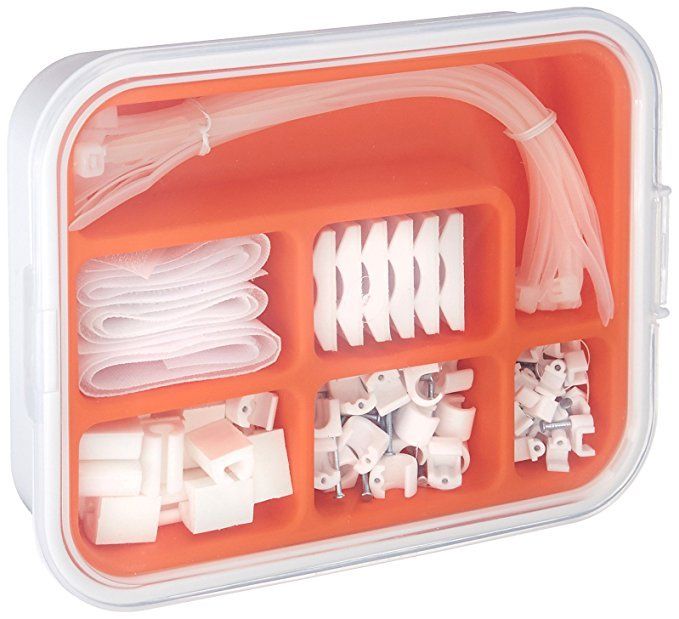 Ikea Fixa Cable Management System (opens in new tab) ($11 at Amazon)
This IKEA cable management kit is your ticket to a clean setup. It's simple and functional.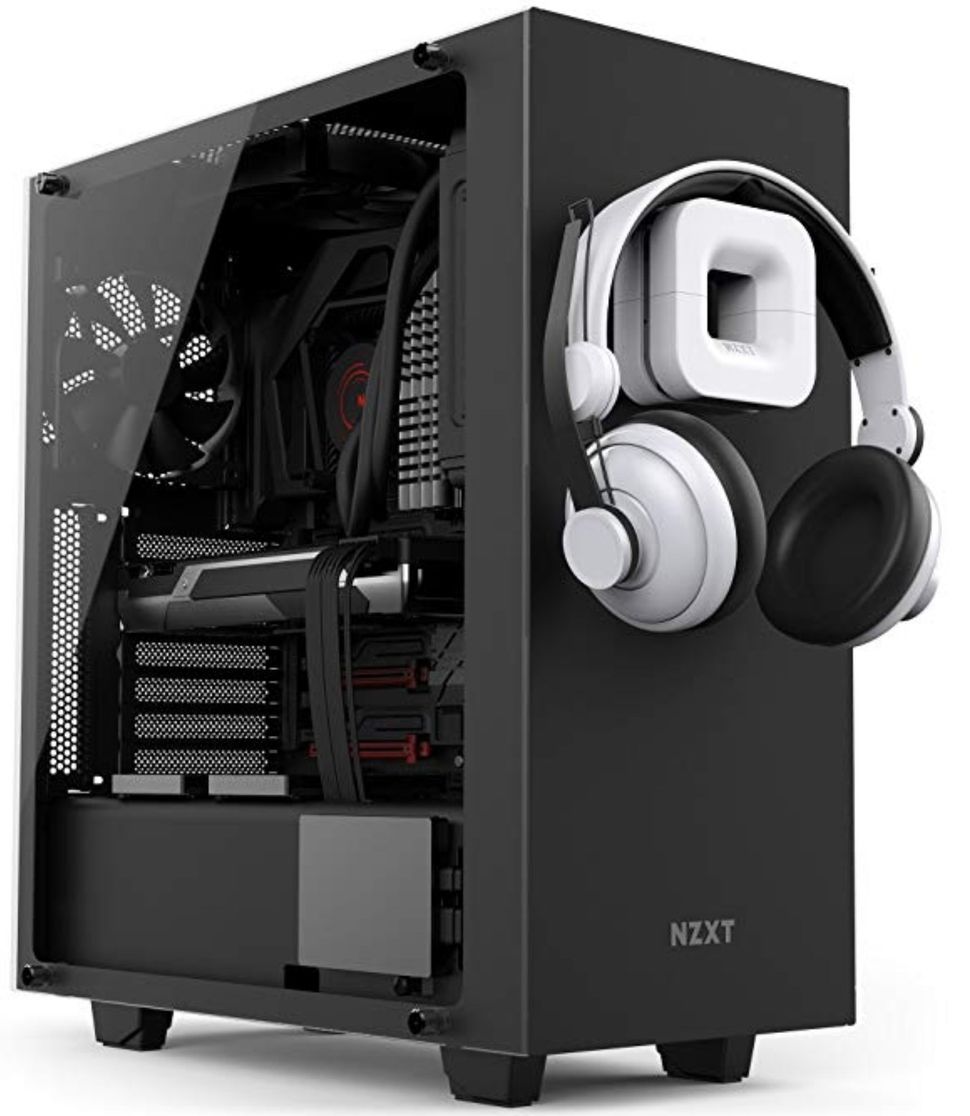 NZXT Puck (opens in new tab) ($20 at Amazon)
This clever little accessory has powerful magnets on the rear to make it stick to any of the metal panels on your PC case or anything else. It's great for hanging accessories like headsets.
Windows Central Newsletter
Get the best of Windows Central in in your inbox, every day!
Asher Madan handles gaming news for Windows Central. Before joining Windows Central in 2017, Asher worked for a number of different gaming outlets. He has a background in medical science and is passionate about all forms of entertainment, cooking, and antiquing.
They lost me at $60. I would prefer to pay $30 for a subscription package that lets me play whatever I want. I don't trust Google or this product but at least I would try it out (see if the product is worth it) if the subscription let me play any game I want like Xbox pass works at least. (2 games per month)

I think you're a bit confused about Stadia or even how Xbox game pass works.

I really don't see the point. No exclusives? $60 dollar games? $170 entry cost? What is the advantage here over Xbox, PS, or Switch?

No exclusives. $60 dollar games. $170 entry cost. 20GB per hour.
And no native solution. Who knows how long this service can last? They've killed many in the past already...

$170 entry cost? What are you talking about?

I have no interest in supporting anything Google does, given their monopolistic behavior. I hope this fails miserably. That said, with ISPs moving towards imposing data caps, this seems especially problematic for them: "will probably use 20 GB or more data every hour".

Not to mention their data mining/tracking etc.

Took the words right outta my mouth 😁

We issued an update. GamesRader+ says that the free service will be locked to 1080p 30 FPS, so you have to pay $12 a month to get 60 FPS, too.

It's 60 FPS for Stadia Base, Google just confirmed.

Monthly subscription + individual price for each game + very limited library + data caps + internet instability + uncertain future because google . That is a VERY hard sell .

Subscription and game purchases? That's not very appealing. The fact that you need a Chromecast at launch is a downside, that means you can't play on the go (yet). $170 is also close to the price you can get a current gen console for. I wonder if Microsoft will change their pricing strategy for xCloud in response to this.

The rumor is that XCloud is part of Xbox Game Pass Ultimate, and all of the games on Xbox Game Pass Ultimate will be playable on XCloud through the subscription. You can also download them if you have a console. Let's see on June 9.

I hope they do include it in Game Pass, but they should also have other options like being able to play your purchased games. Phil Spencer did say it will potentially have 3,000 compatible games after all.

I think that is the purpose of the Game Pass Ultimate package. For $15 a month it will come with Live Gold + Game Pass for Xbox (possible streaming included) + Game Pass for PC (rumored) + XCloud streaming of games you own (rumored). Like Stadia there will have to be a related subscription to access game streaming. It makes no financial sense to provide game streaming for free, no strings attached. And in no way do I think showing ads every 15 to 20 minutes (like Hulu or IMDB Free) is going to be a good answer.

So basically xCloud is going to be subscription with game purchases.

@Darkness
The article is very badly written. There is no entry fee. You don't need Chromecast and it's not subscription+game purchase.

Free tier next year? Well... Destiny 2 supports cross-save, maybe I will bind my Xbox account to it and enjoy the free game.
I'll do the same if Division 2 supports cross-save.
I'm buying no game twice. 4K uses 20GB per hour, 1080p ≒ 5GB?
How much are you willing to pay for your monthly mobile data plan?
* Careful not to let your kids blow up your cap!
Well, in the end, if you want to continue you progress / game on the go, XPA / xvc and Switch are the only viable option.

I'm not sure if 4K uses 20 GB every hour or if that's just a default value for something lower.

So now Google is saying Stadia Base is 1080p 60 FPS. I guess GamesRadar+ was wrong.

Most people have data caps, this is going to blow through them in a hurry.

So, the price is a little better, but I still don't know who's going to drop $130 + a subscription fee in order to purchase games that are available on every other platform. Stadia base is more reasonable once that rolls out in 2020.

Where do you get the $130 + subscription fee?
You don't really need that founder bs. That's like a collector edition.

Absolutely underwhelming. And this was conveniently leaked before E3. But Microsoft's proposal is already better in paper.

All will fail because of data caps.

How? Unless they make xCloud free it's going to be the exact same thing.

For $60 why not just buy the physical disc or digital download?

What a weirdly written and confusing article! Mixing rumours with some info and speculation...
It's really funny to see how now it's "old games that are part of the catalogue" while when talking about game pass we never see the words "old games".
For me, this article clearly looks like it was written to discredit Stadia...
The reasons for that are obvious... :) Anyway, I've actually seen the whole Stadia Connect. For me, this Stadia pro is like a game pass but cheaper.
Stadia base is a bit like buying digital. You can play the game as long as the service exist. For me, Stadia pro is like glorified game pass/PSNow. So whatever I've been saying about these is exactly what I think with Stadia Pro.
So definitely not for me. For me, Stadia base is more acceptable. I might try it out ONLY to play Stadia exclusives. Nothing else. No 3rd party games. Regarding speeds I'm at around 100Mbps and there hasn't been any data caps here for so many years now (I can't believe some country still have data caps). So that internet speed won't really be a problem for me. Overall, I'm mostly looking forward for Google's games. Nothing else...

I can't believe I have a data cap either. I have 1TB a month with insane overage charges unless I pay another 30 or 50 a month. I also have the 2nd highest tier, paying 90 a month for 150Mbs, which doesn't improve my cap. It's like AOL with minutes all over again. I thought this crap ended 20 years ago. The worst part is that in the US, we basically let telecommunications companies dictate their own rules even though they are supposed to be regulated like utilities. We also haven't updated the laws that allow this since the turn of LAST century!

Yesterday, I looked it up and it's actually crazy.
It's not just the data cap but connection are usually better, the coverage is usually better and the rates are much better. As a comparison, at home I'm at 100 Mbps with a home telephone with unlimited calls to any phones and a mobile phones. And I pay €10/month (around 11 USD) for that. ofc no data caps.
For my mobile subscription, I took one of the cheapest offer. I have unlimited calls and messages and 30Gb at 4G/4G+. I'm usually anywhere between 15-70 Mbps depending on where I am. I pay €5/month. I could have gone for unlimited data for little more but I didn't have the need for it. It got to be noted that most of the innovation and infrastructure that is build is by private companies who invest to make their offer more competitive. There is n't much public money that goes into it. This for me is a perfect example of what happens when you let lobbyist fight for companies so that they can get a total monopoly of the market. Very often real competition is very good. Not only for consumers but also for innovation and to help the whole industry move forward.
A couple of articles that talks about this in the UK, Netherlands and France
https://www.engadget.com/2011/06/28/why-is-european-broadband-faster-and...
https://venturebeat.com/2014/11/12/what-france-has-taught-me-americans-a...

Wow... Just, wow... I have always heard about this huge gap of prices/speed between the US and most other 1st world nations, but this is just eye opening. You pay less for both services than I do for just my mobile bill. I have a corporate discount on my T-mobile plan that gives me 6GB of high speed data for ~$30 per line. This is a good deal, though TMO has spotty coverage outside of major areas. You are correct, this is a lobbist issue mainly. These companies have been setting their own rules for 100 years or more.

Apparantly a game released less than three months ago is "old" now, good to know.

If they come on game pass they are new. If they are on the service of the competition it's old.
That's typical Asher Madan...

Also, what rumours said Stadia was going to be free? In what Universe did anyone actually think a service like this would be free?
Windows Central Newsletter
Thank you for signing up to Windows Central. You will receive a verification email shortly.
There was a problem. Please refresh the page and try again.