Respawn announces Star Wars Jedi: Fallen Order for Xbox One and PC (update)
You can be a Jedi once again.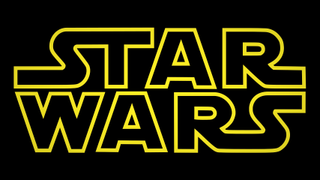 Updated February 27, 2019: Star Wars Jedi: Fallen Order should be officially revealed on April 13 at the Star Wars Celebration in Chicago.
Today, EA Play 2018 took place in Los Angeles and the publisher revealed a lot of new experiences. Even though we didn't see a trailer, Respawn's Vince Zampella announced Star Wars Jedi: Fallen Order for Xbox One and PC. This was a surprising interview, with no one expecting a title or tentative release date.
According to Zampella, the game takes place during "The Dark Times" and you play as a Jedi. It's set between Star Wars: Episode III and Episode IV. The game is expected to launch in November 2019. More information is expected at E3 2019 so we'll have to wait a while to see a trailer or gameplay.
It's unclear if Jedi: Fallen Order will be a first-person or third-person experience. Given the fact that the Respawn team is familiar with first-person shooters like Titanfall, it wouldn't be surprising if that's what the perspective is.
Jedi: Fallen Order seems like a single-player title, featuring a harrowing story. It's unclear if there will be a multiplayer mode at this time. We'll keep you posted as soon as we know more about the project in the coming months.
Hopefully, Jedi: Fallen Order will be a polished experience when it launches next year. Barring any delays, the game sounds like the title many Star Wars fans have been waiting for. Respawn definitely knows how to create an addictive game so the franchise seems to be in good hands.
Windows Central Newsletter
Get the best of Windows Central in in your inbox, every day!
Asher Madan handles gaming news for Windows Central. Before joining Windows Central in 2017, Asher worked for a number of different gaming outlets. He has a background in medical science and is passionate about all forms of entertainment, cooking, and antiquing.
This sounds like a really fun concept. Trying to avoid Darth Vader or Inquisitors (or risk dying/becoming a dark sider) could be great. It'll be fun to play as a Jedi in this untold story!

I'm secretly hoping it has a multiplayer component.

Oh lemme guess... Some female role will help the Jedi order fight and lead some glorious battles while weaker, dumber, male Jedi need help and/or rescuing.... How original... *Eye roll* With Kathleen Kennedy in charge, Lucasfilm is and will always be garbage! I'm done with their crap. Sure, a female character is welcome, but shoving your need to put "strong women in powerful roles" through your position is BS... Quit demasculinizing men to the obvious point of ruining what was a normal set of films and games.

Well... 1. what WAS (and largely still is) considered "normal" was/is that men were typically portrayed in those types of roles. So is what you're saying is that you're ok with female characters ONLY as long as they are not portrayed as "strong"? 2. Just because a female character will be very helpful means that they are automatically "demasculinizing" men? Why are those mutually exclusive? Can you not be considered "strong" AND also need help? 3. What does it even mean to "demasculinize" men and why is that a bad thing? if anything there is a hypermasculinity among men, where it's bad if they are sensitive/need help/have emotions/etc. Your response to this kind of shows that in itself, as if you're personally being offended.

You should really go outside more often.

Yeah you're right, the previous Star Wars Canon never had any strong female roles, I mean Leia only RAN THE ******* REBELLION.

"Xbox and PC" that means is not coming for PS4?

No, that's probably Asher Madan trying to mislead his readers once again...

No that's Windows Central not covering PlayStation 4 news because, and I don't know if you knew this, Microsoft doesn't make the PlayStation or have anything to do with it. Our coverage beat is Microsoft. Our readers come for Microsoft. Sure it's probably also on PS4, good for them. Doesn't change anything. Your trolling is becoming tiresome. Please take it elsewhere.

That's strange because in some article you do mention it's coming on PS4. Here nothing even though nothing has been said.
You are openly admitting to be bias towards MS so that's totally fine. But the real point here is how Asher Madan says that when others are doing it they are misinforming people but when you guys are doing it, it's ok?
I just want to know the difference. Asher Madan: "Far Cry 5 was out barely mentioned Xbox One or Xbox One X. It didn't even acknowledge that the game was Xbox One X Enhanced. I understand marketing but at this point it's just misinformation." Here is the link:
https://www.windowscentral.com/far-cry-5-launches-xbox-one-and-pc

No, it's petty. And it makes you look unprofessional. The funny thing is, you go to Sony dedicated gaming sites and they just don't mention the console information in their titles. I mean the information is pretty redundant, if it's on this site you can probably safely assume that it's on Microsoft systems, mentioning it in every single title is, like I said, petty.

http://www.pushsquare.com/reviews/ps4/far_cry_5 Right... Title mentions PS4, nowhere in the article mentions Xbox. Face it, dedicated sites will highlight their platform(s). Nothing wrong with it.

I really hope this is a single-player FPS. And if it doesn't have a multiplayer mode at all, all the better still.

Respawn make some fantastic games so I'm really excited to see how this one plays.
Windows Central Newsletter
Thank you for signing up to Windows Central. You will receive a verification email shortly.
There was a problem. Please refresh the page and try again.