Richer 'Interactive' Toast notifications coming to Windows 10 and Mobile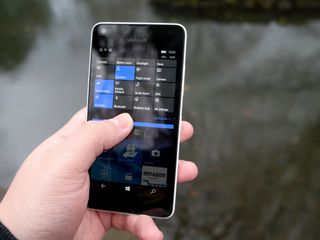 Microsoft has just announced a new developer features that are coming to Windows 10 and Mobile with the Anniversary release later this summer. In short, notifications are going to get a lot more feature-rich later this summer with bigger images, more options, more information, and just a more immersive experience.
The features were revealed in the session titled 'What's New for Tiles and Toast Notifications'.
Interactive toast notifications now reflect the rich information displayed on Live Tiles giving users a more consistent user capability along with more detailed notifications.
Image 1 of 4
No code change is needed for most of the new features, including:
Larger 'hero' images in toast
App identity and attribution
New button style
Better discoverability
More current and relevant
Users can also now disable notifications for apps via a Settings icon within the notification in the Notification Center. Developers can also add a context menu to notifications to give users advanced functions unique to their app or service.
When an app is opened and residing in the Task Bar users can also now see a badge number count to highlight which app has a new notification waiting in the Notification Center.
Also, it was announced Microsoft Edge browser will support web notifications that tie into the Notification Center.
Microsoft has been 'prototyping' interactive Live Tiles for a long time, but "trying to get it right" before committing. Currently, there is nothing new to announce there yet, but it is something they are interested in doing.
More information soon as this developer session is currently occurring.