Plantronics headsets were among the first gaming products I reviewed when I was starting out, which is why I was somewhat surprised when the famed brand had sold off its popular RIG brand to Nacon. Nacon is a large accessory manufacturer based in France, and is part of Bigben Interactive, who publishes games like Hunting Simulator and WRC Rally racing.
This is the first RIG headset I've used in quite a while. I rocked the 800LX as my go-to headset for a bit, impressed by its audio quality, affordability, and unique modular design. I'd argue that it was among the best Xbox One headsets of its time, which is why I'm intrigued to go ears-on with the first RIG since the switch over to Nacon.
The RIG 700 Pro HX is another wireless offering from the brand, with Dolby Atmos licensing baked in for good measure. This headset is designed for Xbox One consoles, but also aims to be one of the best Xbox Series X|S headsets as well. Will it make the grade? Let's find out.
Bottom line: This GameStop-exclusive headset is a killer product well worth considering, if you can find it in stock, that is. Great sound, comfortable design, and a wicked price make this a winner.
For
Great, lightweight and comfortable design
Loud mic monitoring with 3 volume options
High-quality earcups with good controls
Dolby Atmos included
RIG 700 Pro HX: Price and availability
The RIG 700 Pro HX is available exclusively from GameStop in the US by the looks of it, which isn't great if you prefer using Amazon or another online retailer. It doesn't seem like the RIG 700 Pro HX is available to buy anywhere else in the world right now, but that could change in the near future. Thankfully, there are plenty of wireless alternatives for Xbox if you're outside of the U.S., and they can be found in our best Xbox wireless headset roundup.
RIG 700 Pro HX: The good stuff
One thing I remember enjoying a lot from my last RIG experience was their design. The RIG headsets have a unique modular system, where you can snap the speakers in place on a highly flexible headband that can withstand a truly absurd amount of punishment. It also sports a floating fabric headband which adjusts to your head, with generous and high-quality memory foam earcup cushions. These things coalesce to create one of the most comfortable headset designs money can buy, and I'm glad to see RIG return to form in this area.
Swipe to scroll horizontally
| Category | RIG 700 Pro HX |
| --- | --- |
| Compatibility | Xbox Series X|S, Xbox One, Windows PC |
| Speakers | 40mm |
| Features | Dolby Atmos licensed, 30ft 2.4 GHz wireless range, modular design, mic monitoring, detachable mic |
| Weight | 241g |
| Battery | Micro-USB charged, 12-hour playback |
| Price | $120 |
Indeed, the RIG 700 Pro HX is just 241 grams, making it among the lightest headsets of its category on the market. RIG hasn't sacrificed battery life to achieve that figure either, which sports an impressive all-day cell life of around 12 hours. Unless you were gunning for a marathon no-sleep session, you shouldn't have an issue with the RIG 700 Pro HX.
The headset itself comes with some standard fare for wireless cans. I'm not a fan of the gloss accents from a dust-accumulation perspective, but the mixture of textures between gloss, matte, and brushed carbon-style plastics really do look great, at least out of the box. I'm sure when I come to photograph them later on, I'll spend half as much time brushing specks of dust off the gloss parts, but that's no big deal — and it is far nicer than some horrid neon green plastic that many of RIG's competitors seem to gun for these days.
The RIG, like many wireless headsets, has on-ear controls. The dials have good action, with grooves that give tactile feedback as you move between the different levels, including the mid-level. I sorely wish more headset manufacturers would pay attention to these sorts of details, so that's a big plus for this headset, given that it's relatively affordable. There are two dials for chat and game balance, alongside a master volume dial. There's a mute button, which can also be held down to adjust the mic monitoring levels.
The microphone on the RIG 700 Pro HX is detachable, and as mentioned comes with mic monitoring sidetone so you can hear yourself speak. The max volume of the mic monitoring is impressively loud, and beats out many of its competitors. The medium setting is more than adequate, and if you're not a fan of sidetone, you can also just turn it off.
The mic itself isn't the most amazing in the world, but it's clear and crisp enough for active comms during competitive play. Just don't expect to be creating content on this thing. While changing the setting, the headset gives you audio feedback within the speakers to let you know what you've just adjusted as well, which is a nice touch.
We're all here to discuss sound quality at the end of the day. And frankly, the RIG 700 Pro HX truly impresses in the sound department. One of the things that I typically expect with headsets coming in around the $100 dollar mark is a compromise in sound quality, but RIG shows that even under Nacon, they can still deliver.
The sound profile is a bit on the crunchy side, likely tuned for tactical audio. You'll have no issues hearing enemy footsteps or reloads in games. Those clicky, crunchy highs really do power through the soundscape, but there's little sacrifice on the mids and lows either. Explosions sound nice and bassy, and they're passable for music and media as well.
You connect the headset up using a USB dongle provided in the box, with a switch to flip between PC and Xbox connectivity. The headset is recognized by the Dolby Atmos app, giving you access to a wider variety of EQ settings and tunings if you want to tweak the balance a bit.
RIG 700 Pro HX: The bad stuff
I have no idea why a product in 2021 is launching without USB-C. The RIG 700 Pro HX bucks the trend with its unfortunate micro-USB cable, although I have seen some headphone manufacturers argue that micro-USB can be better than USB-C due to the grooves that help the cable stick in place. So, that's potentially just me nitpicking here.
Honestly, there's practically nothing really "bad" to say about this headset. The sound is great for the price. The comfort and quality is impressive. I would have complained about the lack of EQ settings, but you can access those through the Dolby Atmos app on Xbox and PC. This is, all things considered, a pretty amazing $120 headset.
RIG 700 Pro HX: Competition
In this price range, the RIG 700 Pro HX has quite a wide variety of competitors. The Turtle Beach Stealth 700 Gen-2 for example has many similar features, along with Bluetooth for mixing between two different devices, as does the official Xbox Wireless Headset. For a bit more, you could also grab the LucidSound LS35X, but I'm not sure the difference in price makes the LS35X worth the extra cash. The RIG 700 Pro HX is just quite impressive.
The RIG 700 Pro HX has Dolby Atmos baked in by default, which elevates its value a fair bit against the LS35X as well. If you don't already have a personal Dolby Atmos license, that alone might make it worth grabbing over the LS35X. But so does the slightly more expensive Corsair HS75 XB, which has a sizeable edge in audio versatility. Ultimately, it probably comes down to design preferences. The RIG 700 Pro HX definitely punches above its weight in this price range.
RIG 700 Pro HX: Should you buy it?
I really struggled to find anything majorly wrong with this product. The lightweight design feels great across long sessions, with airy earcups and a modular design for any headshape. The robust headband should withstand a ton of punishment, and it looks quite slick too.
The sound isn't the best money can buy, but it's extremely competitive in this price range. If you don't want to break the bank, you could do far, far worse than this headset.
You should buy this if ...
You want a great Xbox and PC headset for a relatively affordable price.
You don't need Bluetooth compatibility.
You need a Dolby Atmos-licensed headset.
You shouldn't buy this if ...
You want cross-device compatibility with Bluetooth.
This is, all things considered, a truly great headset. The only real annoyance with it is the GameStop U.S. exclusivity. If you're in the U.K., this headset seems hard, if not impossible to find.
There's a lot of great Xbox and PC headsets on the market, but there are few that seem to nail all the basics perfectly. This is one such headset. The RIG 700 Pro HX may become my go-to recommendation in the future for most people, at least when it becomes more available, that is.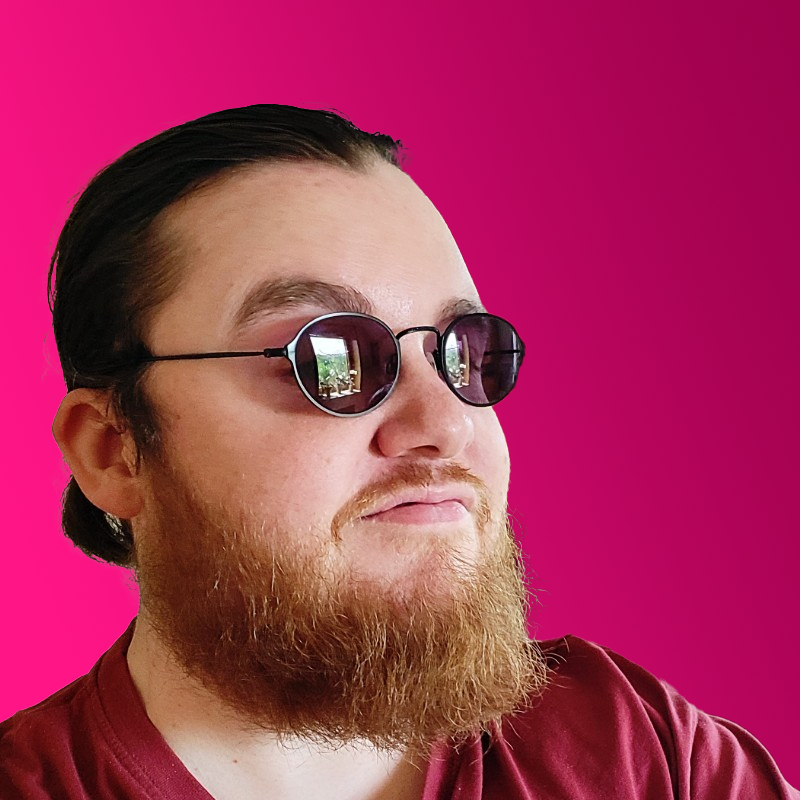 Jez Corden a Managing Editor at Windows Central, focusing primarily on all things Xbox and gaming. Jez is known for breaking exclusive news and analysis as relates to the Microsoft ecosystem while being powered by caffeine. Follow on Twitter @JezCorden and listen to his Xbox Two podcast, all about, you guessed it, Xbox!