Roccat is a blast from the past for me. When I first entered a local Counter-Strike: Source LAN tournament, merchandise emblazoned with their feline logo was offered up as prizes. We won Roccat wristbands for third place. Having their gear around my desk again makes me feel warm and fuzzy, knowing some companies from my younger days have that kind of staying power.
In the modern day, the German company is under the famed Turtle Beach umbrella, making a resurgence into gaming peripherals with the Burst Pro Air as its latest offering. It's an ambidextrous wireless gaming mouse touting flashy RGB lighting and super-lightweight construction, but how does it compare to the rest of the range and its competitors? I spent a week using it for our Roccat Burst Pro Air review and found out.
Bottom line: Functionally flawless, Roccat has created a gorgeous wireless gaming mouse as light as a feather. Customize lights and buttons with the Swarm app and switch sensitivity on the fly with its DPI button.
For
Super lightweight
Customizable RGB lights
Feature-rich Swarm desktop app
Roccat Burst Pro Air: Price and availability
The Burst Pro Air is available now through the official Roccat store and third-party retailer Amazon with an MSRP of $100. This wireless mouse has two colors, black and white, both with RGB lighting.
Released in March 2022, it joins a range of other Roccat gaming mice, including the wireless Kone Pro Air at $130 and Kain 200 AIMO at $100.
Roccat Burst Pro Air: What's good
I haven't gone through too many mice in my time, usually finding something that works for me and sticking with it until it completely breaks down. It took me many years to transition from wired mice to wireless, finding I preferred symmetrical wired gaming mice with decent weight. Roccat surprised me previously in my Kone XP review, a right-handed wired mouse stuffed with RGB lighting and as many buttons as you can handle, but it lost some favor because it was so lightweight and tugged on its cable.
The Burst Pro Air is lighter than the wired Kone XP at 81g instead of 104g, but it is wireless, so will this model be better suited to such a delicate build? The answer is yes, my word, this mouse is fantastic. When I first lifted it out of the box, I felt some worry that it lacked bulk, but after using it for a week, it's clear I'm accustomed to using a heavier mouse. Now I've turned around on the subject, doing away with AA battery-powered variants and loving this USB-C rechargeable replacement with its 100-hour life.
Like other RGB mice from Roccat, their Swarm software is the center for controlling the lights and tweaking everything else you might expect. The Burst Pro Air has a dedicated DPI switch button on the roof of the mouse, but it doesn't have to be used for that since you can re-assign any button you like. I can't imagine many people want to do away with the quick-switching DPI function, which is perfect for switching between close- and long-range combat in shooting games, but it's nice to have options. You can select the sensitivity of each DPI level and how many it uses, up to a maximum of five.
The RGB lights might not be as intense as the Kone XP, but it's still a visual treat. The Burst Pro Air is the second-most colorful mouse that Roccat manufactures and is another feature controlled by the fantastic Swarm desktop app. I'm still somewhat in the dark about what the AIMO intelligent lighting system is supposed to do besides react to clicks and scrolls, but it's pretty. I prefer to use the wave function, which slowly cycles through the rainbow without being too distracting. There are plenty of modes from which to choose, and it's an incredibly vibrant mouse. RGB-loving gamers will love having this featherweight beauty on their desk.
The same Titan optical switches as many other Roccat mice are present here, and the detachable USB-C cable uses their super-light but durable Phantom Flex material. You'll hardly need the cord since the battery charges enough for five hours' worth of use in just over 10 minutes. I had felt the Titan switches were somewhat weaker on the Kone XP, but there's no evidence the Burst Pro Air exhibits the same issues. Perhaps it's a result of the symmetrical design, but the clicks feel deep and responsive, and I have no complaints this time. The mouse wheel impressed with each turn feeling a hefty clunk and exhibiting no signs of overscrolling in menus.
There's a handy storage compartment underneath the Burst Pro Air for the USB dongle and a switch between 2.4GHz and Bluetooth, perfect for portable devices and laptops. It's a complete joy to use, gliding around my desk effortlessly and converting me into a lightweight mouse fan. Its appeal to gamers is complete with its inclusion of NVIDIA Reflex support, cutting down input latency. Combine that with its 19,000 DPI Owl-Eye sensor, and it's clear to see why Roccat is making waves in the competitive gaming scene since it understands what it takes to create a high-quality mouse.
Roccat Burst Pro Air: What's not good
It's tough to express negative points for a mouse that hasn't presented any, with only the price tag feeling a tad high. It's tough when other mice available for less can match or outperform the Burst Pro Air, including the Razer Viper 8KHz, which is still our best gaming mouse available today. Coming down to value versus the competition is the only point of contention for me with this otherwise flawless mouse, and I still wholeheartedly recommend it at the asking price.
There are trivial drawbacks, such as the Roccat verbose naming system still out in force. AIMO RGB lighting zones still claim to react organically to your behavior and present nature-inspired scenarios. Perhaps if it didn't just mean the lights blink when I click stuff, I'd probably be more impressed. It's the kind of word salad that adorns most gaming peripheral boxes, and when you're trying to sell this mouse for $100 MSRP, you need to have some high-level advertising game. Luckily, the hard facts are still available, such as its 400 IPS sensor with 50g acceleration, so I'm sure Roccat will be fine.
Roccat Burst Pro Air: Competition
If the only negative point for this mouse might be its seemingly high cost, how does it fare against the competition in this price range? In our Logitech G Pro Wireless review, we complimented hardware that outperforms what is found here in the Burst Pro Air, and both mice retail for a similar price. It's necessary to compare it to other mice in this range and see whether you're convinced.
Swipe to scroll horizontally
Category
Roccat Burst Pro Air
Razer Viper 8KHz
Logitech G Pro Wireless
MSRP
$100
$80
$130
Switches
Titan optical
100m clicks
Razer Optical Gen 2
70m clicks
Omron D2FC-F-K
50m clicks
Sensor
Owl-Eye
19,000 DPI
Razer Focus+
20,000 DPI
HERO
25,600 DPI
Acceleration
50g
50g
40g
IPS
400
650
400
Weight
81g
71g
80g
The specs are close, with the beautiful RGB lighting pushed as a bonus with the Burst Pro Air. It might seem high at first, but it's a fair price for what you get, and I have no qualms recommending it at MSRP.
Roccat Burst Pro Air: Should you buy it?
You should buy this if ...
You prefer lightweight mice
You're a fan of colorful RGB lighting
You want a competitive edge in fast-paced games
You shouldn't buy this if ...
You're uncomfortable with ambidextrous mice
Roccat has impressed me in every way that matters with this featherweight wireless mouse. There may be even lighter options out there, but the feature set is stacked here for the asking price. If you're looking for a customizable RGB gaming mouse, with or without the cable, the Burst Pro Air has it all.
An absolutely killer package for the asking price, the Burst Pro Air is lightweight in-hand and deadly in-game. Use the Roccat Swarm software to personalize the beautiful RGB lights, assign new commands, and enjoy one of the best gaming mice to its full potential.
The DPI switcher and side buttons are perfect for fast-paced action, alongside the responsive Titan switches and chunky scroll wheel. A fast charge over USB-C and lengthy battery life adds to the list of accolades and makes for one of the best mice I've ever used.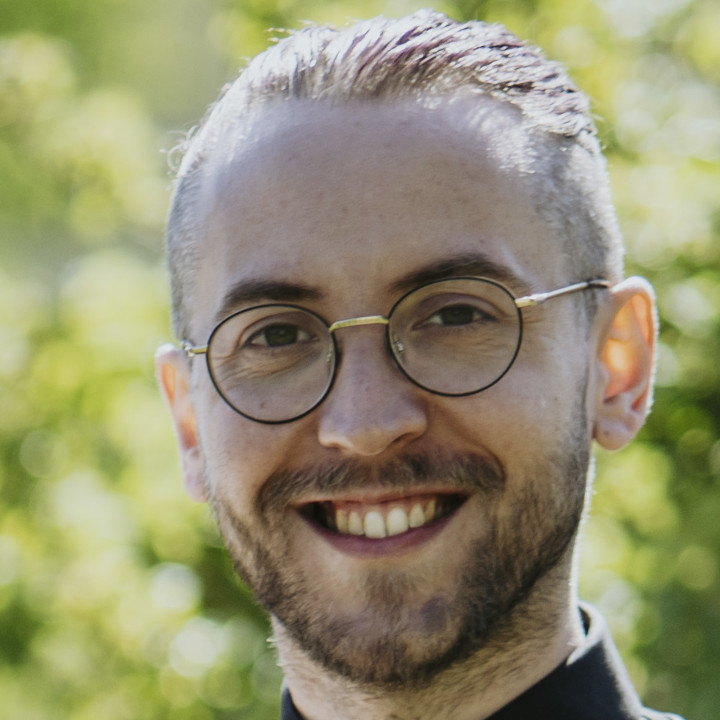 Ben is the channel editor for all things tech-related at Windows Central. That includes PCs, the components inside, and any accessory you can connect to a Windows desktop or Xbox console. Not restricted to one platform, he also has a keen interest in Valve's Steam Deck handheld and the Linux-based operating system inside. Fueling this career with coffee since 2021, you can usually find him behind one screen or another. Find him on Mastodon @trzomb@mastodon.online to ask questions or share opinions.