Rocking the Windows 8.1 Preview? It's possible to upgrade to the retail release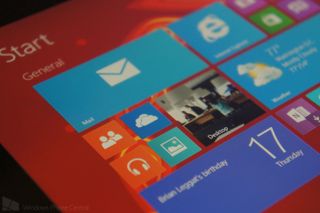 Windows, Windows, Windows. It sure has been a busy day for Microsoft. If you've upgraded to Windows 8.1 from Windows 8, you're good to go almost immediately. It's really easy to get the latest release. But what about those of us who had the Windows 8.1 Preview? There has been talk about not being able to upgrade as Windows 8 keys won't work, etc. but there's light at the end of the tunnel.
Microsoft states on its support website that if you installed the Preview while running Windows 8 or from the Windows Store, you're good to go. You're essentially thrown into the same camp as those who are upgrading from Windows 8. Any potential issues are with those who installed the Preview from bootable media, using the provided ISO file.
Here's the official statement:
Wait, does that mean you'll have to purchase a copy of Windows 8.1? Not at all, it seems. If you're rocking a Windows 8 tablet or have new hardware which came preloaded with Windows 8, you should be good to simply upgrade without needing your product key - possibly thanks to Microsoft opting for keys to be encrypted in the BIOS. So, how does one get started with the upgrade? See our quick steps:
Step 1 - BACK UP YOUR DATA!
The download screen for Windows 8.1
Step 2 - Check for the Windows 8.1 upgrade on the Windows Store (use this link on your Windows 8 PC if needs be - ms-windows-store:WindowsUpgrade). Hit the download button and you'll be taken back to the Store home screen. Problem? Not at all. The app is actually downloading the release in the background. Just sit tight, make a cup of tea and it'll progress along steadily.
Step 3 - Windows 8.1 will then alert you that apps may need to be re-installed after the upgrade is complete. Hit continue for the install progress to continue preparations, or cancel to quit. It may appear as though nothing is happening, this is normal. This enables you to get on with things quickly until the install requires you to reboot.
Wait until the system prompts you to reboot. It's not recommended that you shut down or reboot your PC while the installer is running in the background - see below image.
Step 4 - Once the installer is ready to progress to the next step, you'll be asked to reboot. Do this and the setup will begin installing Windows 8.1 on your PC. This may take a while.
Step 5 - You'll lastly be guided through the configuration and personalisation settings for your Windows 8.1 experience. Once everything is good to go and you're at the Start screen, enter the desktop mode, bring up the charm bar, hit "Settings" and select "PC info." Check to see if everything is good in the window (activation and product key, etc).
Step 6 - If there are no issues, you're done!
If Windows 8.1 can't activate and you're unable to use your key, unfortunately the only solution is to use a Windows 8 install disk (or the recovery media shipped with your PC) to start from scratch. You'll then be able to bypass the pesky Preview and upgrade straight to Windows 8.1.
Upgraded? Be sure to vote in our Windows 8.1 poll!
Let us know in the comments how the upgrade process was for you if you already had the Windows 8.1 Preview installed.
Rich Edmonds is Senior Editor of PC hardware at Windows Central, covering everything related to PC components and NAS. He's been involved in technology for more than a decade and knows a thing or two about the magic inside a PC chassis. You can follow him over on Twitter at @RichEdmonds.
1st!!!!!! Sweet.. still downloading

Pulled from the store
https://twitter.com/EverythingMS/status/391572537932406784

Yikes!!! On my gaming pc.. i had the w8 preview pro, and i couldnt update, had to erase and reinstall windows,, finally,, running smooth :)

Any improvements for storage spaces?

Man, it totally mucked up my xps710, BUGCODE_NDIS_DRIVER... LAME...

The link to store is broken :(

You need to install all the updates from windows update first

It's not working for me and I have no updates available.:(

Then get the original windows 8 that used to be my problem until I switched to an original copy

Hmm that is weird you should contact Microsoft about that issue

Try the link in IE, didnt work for me in firefox but worked in IE.

What about those who upgraded to Windows 8 through a clean installation (using Windows 8 upgrade edition) and now want to do a clean installation for Windows 8.1?

Would the upgrade key still work for Windows 8.1 ?

Yes. I did clean install using win8 upgrade ISO, then updated all the patches.
After that updated to win 8.1 without any issue.

But I want to install Windows 8.1 through a clean installation.

I guess I have to wait until tomorrow when the ISO becomes officially available and more people will try it.

I don't think there will be ISO for win 8.1 though. Hope that is not the case.

There is an RTM ISO of Windows 8.1 which was made available to MSDN and Technet subscribers last month. I was able to get hold of a copy, but I didn't try installing it.

I did, no problems at all and did receive the three patches by Windows Update yesterday to make the RTM final.

Did you use Windows 8 key to activate Windows 8.1?
Was it an upgrade key that you used ?


Exact same question I have, can we do a clean Win 8.1 installation with Win 8 key?

I tried with the link provided when I purchased my Win 8, it had the option for Win 8.1 download but the key provided for 8 did not work for the 8.1 download but it did work for the 8 download. So I'm going with no based on this info.

The nearest you'll get is Install Win 8, don't Install anything other than Windows Updates that are required to enable the Update then Update to Windows 8.1 through the Store. Other than that I think it might be a case of buy a Win 8.1 Upgrade Disc set and do a Clean Install of Windows 7 if you've got a Win 8 Upghrade Disc set, Upgrade to Win 8, Delete all leftover files then Do an Upgrade to Win 8.1 and delete all leftover files.
Roland

Look at my response to MrGoodSmith that I posted below.

If you install the 8.1 RTM ISO, then you need to install with a specific key depending on which version you are running (win8/win8 pro), and after the install, you change the key to your retail/OEM key and you are fully activated.


Keys to install:
If you have Core=334NH-RXG76-64THK-C7CKG-D3VPT
If you have Professional=XHQ8N-C3MCJ-RQXB6-WCHYG-C9WKB

As simple as that. :)

Thank you. I believe I read something similar somewhere else. I have to use a temporary key during installation and my original key later to activate. Can't wait to try it.

So much negative from the press. I mean who are they speaking for?They've mentioned so many problems yet I can't seem to mirror what they're talking about. I have nothing but pleasure and ease of using w8.1. These clowns maybe techies but I doubt if they know anything about Star Trek. We all thought the show was just fake stuff but its proven now the teleporter is real and possible. Like MS, they're in the verge of making touch computing possible just like what we see in Star Trek.

I wish they would just let us keep our apps and data... I have several Android projects, a few Java projects, dozens of VS Windows 8/ Windows Phone projects, and papers for school. I cant risk losing this data, I just can't.

From the article: Step 1 - BACK UP YOUR DATA!

Hmmmm, my surface rt doesn't update... Maybe coz I'm travelling in the US? Shouldn't be a problem should it? Hmmm...

I don't see why you should have to reinstall desktop apps. You never had to with service packs in windows 7, etc. This is really just a service pack.

Actually it's a lot more than a Service Pack. There's way more under the hood changes to 8.1 than previous Service Packs. But I do agree there should be a way to keep desktop apps.

You don't have to reinstall anything, unless you're running the preview (beta). If you go from Windows 8 to 8.1, then you're good to go.

You do if you're running PREVIEW versions. It was the same for the Windows 8 Beta... and the main reason I don't care about running a Beta ever again. Its not worth all the hassle to me. To some people, it is, but to each their own.

Can someone please tell me if I can update to 8.1 if I have Windows 8 Pro Volume Licsense? I just spoke to Microsoft support and they tell me it is not avaiable for Volume or Enterprize. Seriously, you have got to be kidding. That means about 50 million wont be able to upgrade yet, can anyone confirm please?

I'm in the same boat. I had the Win 8 VL and I put the Preview on a few months ago. Now, when I go into the store, there is no banner to click on. I am downloading the 8.1 VL from MSDN right now. We'll see how that goes.

Keep me posted. I haven't tried yet, but I may well be in the same boat as you two...and those other 50 million. Try to save some rations for me. And don't waste all the signal flares shooting at pelicans.

In order to upgrade a VL Windows 8 version, you will need the Windows 8.1 version from the Volume Licensing Center or Technet that matches your current version. Burn the ISO to disc and you can perform an in place upgrade. I perofrmed this one 3 work computers so far and have not had any problems.

I had preview on two machines. One tablet that came with W8 and one built machine that started life as a Vista machine. Both updated fine, just lost all apps and settings. Tablet has one error of a secure boot watermark.

I downloaded it but it hangs at a black screen. Very frustrating. Happened 3 times now.

Had 8.1 preview in surface and in one laptop. Used the install by store link. Store loaded but no Windows 8 install option.
Had windows 8 in another laptop and store loaded with intall option and downloading it. So there is some issue for machines with Win 8 update to Win 8.1 Preview. Any one else has this trouble?


Yes. I'm basically in that situation. I'm using Preview installing 8.1. Downloads, installs, restarts, device configuration, restarts, then hangs on a black screen.

By any chance does the PC you are upgrading have switchable graphics?

I'm having the problem of the option not showing up in the Store. I have the Preview on my Laptop. Any ideas anyone?

Open up IE and type this into the address bar: ms-windows-store:WindowsUpgrade . It will force the store to check. I had to do this on both of my machines.

So for the last day or so I couldn't see the update in the store. Put this in and now I finally see it. Downloading now. Why couldn't I see it in the store?

My surface rt for some reason is stuck on "restoring your prevoius version of Windows.." since few hours .. i got the customize screen, connect to wifi before this .. is this normal ??

I love the fact that all you have to do is click on the app tile and download them....nice, loving it so far.

Upgrading from 8.1 preview on my Surface RT right now. Just reinstalling my apps now. Started the whole process at www.windows.com and it the easiest update I've ever done to Windows.

I wish they had told us that when they released the preview, instead of stating that you would have to reinstall.

They informed when they released the preview and every websiite reported too, i guess you missed it.

I thought that installing the preview would make you reinstall non windows store applications.
I updated today from windows 8 (not the preview) and all my applications have been fine. I read this in the article: Microsoft states on its support website that if you installed the Preview while running Windows 8 or from the Windows Store, you're good to go. You're essentially thrown into the same camp as those who are upgrading from Windows 8.
So I guess I did miss something.

I did start the download but is there a way to monitor the download ?
I can't see any progress bar anywhere

Hold your mouse cursor over the green progress bar and a tool tip will come up with the percent.

lol, I can't even see the green bar anywhere.

You won't see in any progress bar or any indication that it's loading. The greeen bar only appears for proper upgrades. For 8.1 Preview, it just does it all behind the scenes.

Mine is stuck at the store with the loading circles animation with no indication of anything. This is the worst update I've ever had to do. I'm confused scared and scrounging through forums trying to fix my surface rt

Happened on my RT as well. Scary indeed. I restarted the computer and it worked OK after that. Hopefully that will work for you as well.

There is a way to upgrade from Windows 8 Preview to Windows 8.1. You have to extract the ISO and change the version number in a file, effectively tricking the installer into believing that your existing OS qualifies for a full in-place upgrade (keeping settings and applications).

I recently finished updating my laptop to windows 8.1. Everything is working fine apart from the Store. I cant access the Store. Its displaying the message "This version of Windows is no longer supported by Windows Store. Get the newest version of Windows." I restarted my laptop twice and its still displaying the same message. What do I do?

Deam.. I just format my notebook to Windows 8 to accept the new update.. I was using 8.1 preview..

Yo guys, question: I was using 8.1 preview, downloaded all updates, then installed 8.1. But the funny thing is all my files were moved to a folder called "Windows.old" and all my programs were completely removed. I had Microsoft Office 2010 and Visual Studio 2012 Ultimate. Now I have downloaded someone else's version of Office 2013 and I was able to download Visual Studio 2013 Ultimate, so for now I'm fine. But if possible, I would like to know how to get that stuff back...even if I don't need it.

You'll need to reinstall the apps from scratch (as Microsoft clearly stated before installing the preview).

Hi i'm on a Yoga 13 8.1 preview from store. I clicked the link from the microsoft site (WPcentral Links is broken BTW) and opened in store and hit download and went back to the main page of the store a few seconds laters. I'm not seeing progress. It's been 15 minutes. Should I be worried?
Also, what will happen to the Desktop Apps (Photoshop, Lightroom, Some Games)? Will I have to reinstall them?

Installed 8.1 preview on a virtual machine, saved me a tonne of agro lol. If the hardware sales this Christmas are not appealing i might wait till skylake as broad well has been delayed by a quarter. Unless my trusty win7 hp decides to bail on me during the wait lol.

In my computer and my Surface Pro I am using Preview. I don't see the update in the store and when I go to a direct link and try to download it it says my system is not compatible. Upon further research it turns out I need a system update, KB 2871389. Without this update my system will not see the 8.1 update in the store. Ok, so I click on check for updates and it tells me no updates are available. I download the update manually, try to update it and it says my system is not compatible. AAAARGH!!!

I was told by a Microsoft employee that we should receive an email on how to upgrade/update by the end of the week.

My store was not updated but the link you posted directed me straight to the update and it is now downloading! Thanks!

The link is not working for me. The link on windows.com is not working either

Installed on two out of five pcs. So far so good.

I've been running 8.1 on a few devices (incl. RT) - but all were done via preview or early RTM bits (perks of being an employee). I noticed the same thing on the devices on which I updated from 8.1 preview to 8.1 RTM a few weeks back that a few above report. It said I was able to do an in place update (yey! I keep my programs and such), after I run through it I realized, it was really a clean install and my old directories moved to the .old folder. No biggie for me since I have quick access to my software - but a shitty experience for others! Beware. If you install 8.1 over 8.1 preview your going to lose your programs and need reinstall them. Other than that this is just a bit more sophisticated windows update, super bummed to hear about some of the issues people are reporting above, but glad to see many others did it just fine!

Seems like a simple thing to do right? I guess not. Here's to hoping they get any issues addressed over the next day or so!

They told us this on day one. Do not download the preview as you will need yo reinstall all desktop and start apps.

From Windows 8.1 Preview: Tried to install from link and here after repeated clickings again and again. the download seem to try to start and shows Windows 8.1 Pro - Downloading --- it is still 0% from last night till now.... i think i have to wait for normal iso to install W8.1 FED UP

@diktea just install your original windows 8 copy and update from there. There was always a risk and we were warned when the preview came out.
mine went without a problem.

Yeah when I updated to the full version from preview it required a new key and my windows 8 key wouldn't work. Their 24/7 support is down as well. So now I have to reinstall windows 8:/

Win8.1 upgrade installed fine, accepted my win8 key but a few hour later complained that it cannon activate because the key is associated with a different PC. But provided some toll free number where I entered a 45digit number provided by the activation utility and then I was dictated a similarly big number back, which I entered into the activation. All is fine now.

I was worried initially about having to do a clean install coming from the preview, but i just went to the windows website, followed the lnk to the store update and 30+ minutes later my surface rt and tower pc where updated without a single error. I lost some desktop apps, but i can get those back. All my Store apps came back automatically ready to start. all in all it was pleasantly surprising. i am totally loving the 8.1 final and its new feature of Bluetooth internet sharing with a GDR3 windows phone. Awesome stuff.

MS said people installing Preview would have to reinstall the the apps. I read it clearly, and that was one of the reasons I why I decided to wait. Installed 8.1 last night, everything went smooth. This is much more than a SP. Lovely.

I skipped the backup step. Now all my installed applications and application data, drivers, etc are gone for good. Sadface

I have a Surface RT running Preview. Can I just do a reset back to 8 and then upgrade to 8.1? I've backed up everything. I'd like just a clean install. Thanks.

Nope it will just re-install 8.1 Preview tried it last night as well.

I am unable to get the update from the store for WinRT. I am on the preview, I did a reset, but all I get in the store is either the spinning ball of nothing, or the store only shows the Facebook app or the NFL mobile app, then a lot of white space. It makes me thing the store for WInRT devices is currently borked.

I have tried restart, renew, updated all the updates again after the reset, the store is definitely having some issues and is a poor way to push OS updates.

My Surface RT upgraded flawlessly, but I didn't do the Preview.
As a matter of fact I'm very pleased with the whole process, it somehow recouped lots of storage.

I have been trying since last night to do the update and I am getting nothing.

Open the store app, then go to https://www.windowscentral.com/e?link=https2F%2Fclick.linksynergy.co... and follow the link to 8.1 and then click the appropriate link depending on the software you are running. That will take you back to the store and start the process. In my RT it all happened in the background until I was prompted to reboot. Hope this helps.

There is no link for 8.1RT, this is a Surface RT.

It shouldn't matter and that's how it worked for me yesterday. Are you running 8.1 Preview on your Surface? If so open the store and hit up this link. http://windows.microsoft.com/en-us/windows-8/update-from-preview?OCID=GA...

Still no good, just sits and flashes the same two apps over and over, facebook and nfl mobile. I restarted, I keep checking for other updates, it just isn't offering the update through the store.

Exact same issue here trying to go from preview to rtm

me too - the windows store links take me to the store where the spinner shows for about 2 seconds, and then the store goes back to the home screen, where I see the suggested apps scrolling. And 3 of those are just blank. Watching the network activity, it's sitting at 0k so nothing is being downloaded in the background.
I'm trying to upgrade a surface RT with the 8.1 preview that I downloaded and nothing works. I even did a "factory reset", thinking it would go back to 8, but it has just reset to 8.1 preview.
I don't understand how the OS can be so inconsistent for different users...

After a 1.5 hour call to Microsoft support, we finally came up with a solution. They had me reset, which I had already done, then a WSRESET resets the windows store, did nothing. They finally have me do a command from Windows Explorer that was, something like this, unfortunately I had the the command copied but it got wiped out on the reinstall.
The command was run from Windows Explorer and was something like update-windows-software-WindowsUpgrade
The only part of the above command that I know is correct is the WindowsUpgrade. The command as a whole caused the the update to show up in the store finally with a button I could click to to do the install.

are you sure the command wasn't this one:
ms-windows-store:WindowsUpgrade
as that's what I've tried a number of times already...
thanks

MIght have been only I don't remember a colon but maybe a semi-colon.
ms-windows-store;WindowsUpgrade
I do wonder if it isn't working now because they have pulled the Windows 8.1 RT update from the store. This worked for me on Friday at about 1pm MST.

nah the one I posted is exactly as-is. You'll find it mentioned on this page and elsewhere. Sounds like you were given the same one - which is good and bad (good because it works for you, bad because not for me!).

Anyway, looks like MS have halted the rollout:
http://channelnews.com.au/software/MKMHALIS.aspx


The difference is that everyone is saying type this into Internet Explorer, MS Surface support had me type this into Windows Explorer, two different animals. That is also why I think the command may have been slightly different, they had me type it in a RUN command first and no dice and then they finally had me type it into the Windows Explorer and it worked.
Hopefully they just fix it correctly and it won't be an issue.

ah sorry I read what I was expecting, not what you wrote ;)

Hopefully they fix it when they reinstate the 8.1 rollout.

I gotcha, it felt like one of those, "Let's just try everything sessions" most of what I had already tried and then they got lucky and hit on this particular command and it worked.

After a 1.5 hour call to Microsoft support, we finally came up with a solution. They had me reset, which I had already done, then a WSRESET resets the windows store, did nothing. They finally have me do a command from Windows Explorer that was, something like this, unfortunately I had the the command copied but it got wiped out on the reinstall.
The command was run from Windows Explorer and was something like update-windows-software-WindowsUpgrade
The only part of the above command that I know is correct is the WindowsUpgrade. The command as a whole caused the the update to show up in the store finally with a button I could click to to do the install.

Same for me. Unable to update to RT 8.1 from 8.1 Preview on my Surface.
Waiting for a solution. Anyone?

After a 1.5 hour call to Microsoft support, we finally came up with a solution. They had me reset, which I had already done, then a WSRESET resets the windows store, did nothing. They finally have me do a command from Windows Explorer that was, something like this, unfortunately I had the the command copied but it got wiped out on the reinstall. The command was run from Windows Explorer and was something like update-windows-software-WindowsUpgrade The only part of the above command that I know is correct is the WindowsUpgrade. The command as a whole caused the the update to show up in the store finally with a button I could click to to do the install.

Hello, I am having some weird issues, I just upgraded to W 8.1, im using a surface pro, with a type cover, i decided to upgrade the device with the keyboard disconnected (as in tablet mode). Now, i tried to use my keyboard, and the keys are not working, but the trackpad is.

Right now im installing some pending updates, but i wish to know if anyone else had this issue too... and if you did, could you share your answer?

My type cover had been working perfectly...

Greetings

The problem sorterd itself out, after I installed some windows updates.
Hope this helps... Thanks guys

Im getting a bunch of Errors, almost in every desktop app update. I did the store update.

0x80246007
I didnt use the preview, i just updated my surface pro, to win 8.1
Getting it on, finance, sports, video, calculatoor, nook, reader, news, music, mail calendar and people, windows scan, netflix, and probably the other apps still waiting to be updated...
Any tips?

But you STILL have to reinstall your programs if you are updating from 8.1 Preview to the 8.1 RTM. One thing that reduced this pain a bit was that I was running the Preview on a desktop and a laptop. I upgraded my laptop and, after logging in, the fact that I had all the sync settings turned on caused my configuration to be restored on the laptop, along with personalization and all my Metro apps to reinstall. All I had to do was clck once on each of the live tiles marked with a down-arrow to kick off the reinstall. I suspect the reason they didn't automatically download was because we are given the option to NOT install some apps because of space considerations (I can imagine if they had ALL installed on a tablet it would have been a disaster). Anyway, at that point I just had to reinstall any legacy programs. Once I have fine tuned my laptop I'll update my desktop and let the reverse happen there, making it much easier (though not perfect) to update two machines.

Have Preview in my Surface and at work. Couldn't update either one, even after trying several steps. Wiped my Surface clean, installed 60 updates and it saw 8.1 in the store. Updated and it is working flawlessly. Now here is the problem, I can't afford to do this at my work computer. Can't wipe it clean and start from scratch. Several files and several needed steps to leave it the way it was.
Windows Central Newsletter
Get the best of Windows Central in in your inbox, every day!
Thank you for signing up to Windows Central. You will receive a verification email shortly.
There was a problem. Please refresh the page and try again.