Rovio: 'Angry Birds 2 will not be released for Windows Phones' [Update]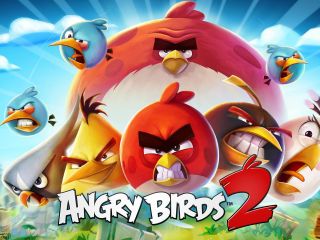 Rovio is set to officially launch Angry Birds 2 on July 30, but the first true sequel to their popular game series won't make an appearance on Windows Phone, according to an email sent to one of our readers from a Rovio support representative.
A Windows Central reader emailed Rovio asking the company to " Please make your new Angry Birds 2 available (sic) for Windows Phone". The response from Rovio was unfortunately not what many wanted to hear:
Rovio has been good in supporting Windows Phone in the past, with most of its Angry Birds games and spin-offs available for the platform. There's still hope that Angry Birds 2 might be released for Windows 10 tablets and PCs or even the Xbox One console. We have contacted Rovio to see if we can more information on their plans for the game.
Thanks to Buster for the tip!
Update: Rovio's Peter Vesterbacka confirmed via Twitter that Angry Birds 2 is not coming to Windows Phone "for the time being"
Windows Central Newsletter
Get the best of Windows Central in in your inbox, every day!
Wow...just straight up said it. I honestly don't even care. They will eventually at least port it when they see how boss Windows 10 is

Who cares? Lets be realistic, the game is boring nowadays, at least for the majority of players, and has no place in the future, in windows. Bye bye!

I feel the same way. It's fad has come and gone... it's appeal isn't what it used to be, and everyone knows that.

While I'm not interested in it myself, you can't really say that until you see it.

Yah, they did release the new Stella one on windows phone and some of the others. They probably found that there's little profit in it. There's 2 problems here, windows phone user base is small and the games are boring and old. So really you would have to have quite a big user base to find those people that are still new to this game franchise and willing to put down time and money.

Stella used the old rendering engine, for 2 I'm pretty sure they've made a new one, and that's not yet ported to MS platforms, although I do expect they'll port it at some point in the near future. They are probably waiting to see what comes of "Project Islandwood".

You don't care,I don't care,But an android user switching to Windows will definitely care!
They be like: "Omg no angry birds this phone is lame"
They have done it with snap chat,and many many other apps
That's why Windows need every fucking developer's support ;(

Yo.. This is what happens! Its a deadlock.. Low user base = developers not interested and no apps = low user base.. Its not only rovio.. Halfbrick hasn't updated its fruit ninja for years n still paid..

I'm sorry, but let's be honest. If someone decides to switch to Windows Phone, and then their sole reason for changing their mind is that they discover ANGRY BIRDS is missing, they are a complete idiot. There are a lot of good arguments for sticking with other platforms, but this is not one of them.

You'd be surprised how many idiots are walking around on this planet...

Well. There are over 3½ billion people in this world whose intelligence is below the median. I don't think it's "surprised" as much as "depressed".

Well, this is just one more game that isn't on WP, so actually it is an ok argument...

You are just pathetic.... Well, Rovio will not even bother with sore losers like you.... They have tons of consumers from Android and iOS. They don't even give a damn about Windows Phone aka Windows 10M.

I appreciate your discrimination on someone who does give a damn about Windows 10, I have been developing for Windows Phone for 3 years. Get over yourself.

Not only Rovio doesn't give a damn, even Microsoft doesn't give much a damn. They are just on the mobile sphere because other guys are making a kill. I don't blame any developer that is shunning Windowsphone. Microsoft is giving a good psychological reason to go IOS and Android anyway, and I'm very skeptical if Windows 10 Mobile will change anything.

Re: "Not only Rovio doesn't give a damn, even Microsoft doesn't give much a damn." Microsoft has added to their dev tool Visual Studio the ability to work on iOS and Android apps. I think if iOS/Android devs switch over to Visual Studio, they may give Windows a try at least. Visual Studio is considered the best IDE.

After playing it five years ago I tried again these days and could not beleive how boring it seemed to me now...

Hopefully they'll port it and sooner rather than later. Cause even if we don't care personally, shit like that is hurting our favorite platform.

Thats the problem, a major and popular game goes out, and once again, windows phone (or its successor W10M is not on the agenda), which demonstrates the entire atmosphere and approach of major companies towards this system.

Let us support the exclusive developers of windows phone for their hard work and dedication for supporting windows platform even in so low profit margin... Give them 5stars and good reviews which keeps them motivated... Not these pesky ported apps from other platforms... I'm gonna give 1star to every Rovio games I have on my phone... #1StarReview

I totally agree. As far as ported applications, I hope there is an option to not have to view ported apps because I don't EVER wanna see an iOS or Android like application in the store...

They are right to stop the support. I have bought 3 windows phones in 2years and the first app I uninstalled was angry birds. I'm sorry if I contributed in increasing the count.

Whatever who needs them anyway

Yeah but they didn't say windows 10 mobile.

But they said to enjoy it on one of their supported platforms, like b IOS or Android... It's a snub if I ever heard one.

Is the same thing. Unless they are going to port it over from Android or iOS, which I doubt they will spare such efforts. In other words, Windows 10M is still stuck with the lack of apps curse, like it or not.

Well given the update on "for the time being" I imagine they're moving their development (like many game devs I imagine) to porting their iOS apps. I guess there's something in it that requires Windows 10 (as opposed to King being able to port Candy Crush to run on WP8). As long as Windows 10 gets it next week then we should be fine, be nice if they could just say "we're building it for Windows 10 (mobile) and once you upgrade to that it'll run".

May be they plan for "universal" - ishes app !

does anyone play angry birds anymore anyways?

Probably just a few million.

I personally don't know anyone who does.

I played the original Angry Birds a lot. I then played Star Wars quite a bit. I played Stella for about 10 minutes. These games are done. They'll get the downloads, but they won't get the in-app purchases they're looking for.

Unless they can revitalise the brand with something cool in AB2. I guess that's why this is the first "proper sequel" and not just a spin-off.

They tried that with Bad Piggies and it was horrible, at least in my opinion. But I hated the game

I really cannot understand what Rovio wants, first they support us, then they 'delay'/ignore us and now they completely put us aside.

Probably realized it wasn't worth their effort...

Angry (no pun intended) about the Nokia layoff of employees perhaps?

That's what I was thinking, since Rovio is Finish as well.

Finnish* (why can't I edit my comment in the app anymore?)

Oh. Well that affects me... #irony

How is that even slighty ironic?

You could say he used verbal irony in his statement. See this.

Maybe they're waiting for #Windows10 to jump on the universal apps bandwagon.

I'm holding out hope that most devs are just not supporting Windows Phone because it is transitioning to Windows 10 for Mobile...

Hold out hope, but don't hold your breath.

Well, Fuck them then... :P

Although your comment is offensive and aggressive... I love it

No thanks, that's a health risk.

I have played Angry Birds Epic (ROLE PLAYING GAME, NOT SLIGHSHOT!) all through, up to Cave 9 and spend in-game-purchase 9€ for it.. Best Game ever! L1020

We need every game and app that iOS and Android get. Doesn't matter if you'll use them, we need parity.

Especially the fart apps...

I can't say that I care much for this series and I certainly won't be lamenting the no-show on Windows Phone but its a worrying trend nonetheless.

Again, I think Windows 10 was supposed to fix everything...

Same thing was said about 7.5, then 8, then....

Again,I think Android 2.3 was supposed to fix the lag, then 4.0, then 4.1..... And so on.....

If they don't make it available, I don't think any windows phone owner will bother to go to android or iOS to play it.. We can live without those games..lol

Well, that's possibly true. But how many android users will bother to go Windows if they are unable to play the main games/apps? Everytime an app is removed from WP ecossystem I see the same excuse from the users "F*ck them, I never used this app anyway". Sometimes I think WP users are the most conformist people in the world. :(

Actually if windows phone users were conformists they would be moving to iOS or Android.

Why? They are conformed with the lack of main games/apps and are happy with this situation. Only not conformed people look for change. And I'm not talking about changing ecossystems only.

"At the end of 2014, Rovio Entertainment suffered from a 73% decrease in profit,"

Wtf! We don't need that shit! There are other lots of casual games are available for windows phone..we don't give a shit to angry birds 2!!

Yeah. It would have been great if they make one for w10. Anyway, who gives a fuck now!

Oh wow, an email from a support rep, those people who sit fairly low on the corporate structure and at times can be the last to know anything (speaking as someone who's been doing support for almost 10 years). Odds are it still won't hit windows phone though, with windows 10 being around the corner.

What's with the (sic) after "available"? It's spelled correctly. Also, I hope you get to more the information a lot. :)

I was thinking the same lol

No chance of playing it on other supported platforms. #PlatformFirst #AppsLater :)

Maybe the support person is misinformed. They are not supporting Windows Phone (meaning 8.1), but they may be supporting Windows 10? I would think these would be good games played on larger screens.

Probably, we will have to wait and see. You may be right.

Probably a fuckin salesperson from Verizon took the call...

Well the reason they developed AB2 is that the original AB is out of favor and i see no reason why people will go Crazy again other than hardcore fans of the game.

Dan them favoritism... :vvv

I don't think angry birds is relevant anymore, even looking at its position in iOS and Android, it's not the viral game it used to be. Anyways, they didn't say Windows 10, only Windows Phone, so we don't know for sure what they are going to do.

Who needs it anymore? ? Lame game

Give them a booo for that

Honestly this is no loss to me whatsoever.

None of popular game available.
I have never seen a garbage phone like this :3
Sorry, But i am really feeling very disappointed.

I don't like this game. But its needed for our ecosystem. I don't even like candy crush saga and the disaster it had done with everyone's fb account but now as its available for WP it's proving to be a one of the best supporters for WP. So Rovio should make it available with project Astoria for WP.

I wanted the headline to say, "Angry Birds 2 won't have in-app purchases"!

I wanted it to say rovio is closing...

The franchise isn't fun anymore anyway. No big loss.

"Unfortunately"..."apologize" It makes me furious when they apologize like this, like they have no control over the matter which is complete bunk. Be honest and just say, "No, didn't want to make it for your platform. Too bad."

People are aware Rovio is based in Finland, the home of Nokia? They are both from Finland. Considering entire Finland is pissed off at Microsoft for the Nokia layoffs etc., this comes as no surprise. Too bad, but probably true.

That's their problem that they let themselves get in that situation. But go ahead and blame MS for the handset division buyout that NOKIA'S BOARD APPROVED.

Part of the reason it was approved was all the promises Microsoft made to Nokia and Finland many of which have been broken or just never fullfilled. There are lots of peole here who are unhappy with what has / is transpiring.

No, its about money. Plain and simple. Posted via the Windows Central App for Android

Rovio dissed also WP7 at first.

Lol at all the "who cares, we don't need them anyways". Guys, the app gapp issue is still very much real. This isn't the correct attitude to have. Posted via the Windows Central App for Android

Indeed the app gap issue is still very much real: still no Xbox Live on IOS or Android and it seems the gap is growing wider. But hey, they have Snapchat! Nobody in Europe on IOS or Android ever heard of Snapchat btw.

Weird, I have friends from Europe on my Snapchat... Posted via the Windows Central App for Android

No snapchat in Europe, main land Europe maybe but it is an annoyance in the UK. "are you on snapchat" - no "are you on snapchat" - no "are you on snapchat" - no, NO I'm not on bloody snap chat you bloody perverts.

I have friends from Denmark who use it all the time.

No one gives a damn for a sequel of a 3 year old game. Get lost Rovio :P

Because it'll be windows mobile...?

"Sorry guys, we're not interesting in possibly billions of customers trough Windows 10." It's ok.

've just uninstalled all Rovio Games.

Nobody is waiting for windows 10. It's DOA. just another major app that isn't going to be here. Just like snapchat, google, etc. Nobody wants to support windows 10 anymore than they did 8.

Your opinion dude but where are you getting your delusions from! Every one know with win 7 or 8 is updating to 10. FREE is an amazing selling point!

MY OPINION? it's microsofts too. they launch apps on iOS long before their own platform. Look at the new iOS app Send. Microsoft made it, and it's currently iOS only.

If you are talking about Windows 10 MOBILE, then I whole heartedly agree, see my comments further down, it's dead. But i think Windows 10 PC will do well, as i said Free is good selling point especially those on Win 7 that wouldn't think of going on to Win 8. It's a shame the WP fan boys think Win10 is going to save their WP. I will miss my WP, ah well I can get the Microsoft apps and more on my new iOS!

I agree that windows 10 will do well enough on desktop. the app store is DOA though, and win 10 mobile is too.

Yeah like we are going to buy iPhone for this, no way,... I hope they'll get the chance to see what opportunity they miss after windows 10 release, it's just some billion PC users they won't have why would they bother

Rovio isn't doing so well at getting revenues, so i'm not surprised that the universal app cost would be expensive and so they gave up. One possible thing is that they might wait for the project islandwood and reduce their cost with programmers and other things.

Sad news fo wp , if windows 10 dont convince people and devs , microsoft should sell fried chicken

Microsoft is the elite of all technology angry birds will fail. Unless they have a change of heart.

With all the new tools Microsoft is giving to port either iOS or Android it's pretty disappointing they didn't say anything about Windows Universal App. They are blind if they do not see the potential to be in the store next to king (candy crush), for "the couple" of millions that are going to run Windows 10 in a week.

Well they released Angry Birds just a couple of years later on WIndows Phone and didnt see the same profit .. that is odd

That's an old news . We already know that all games comes late for win

Rovio is a sinking ship. They have milked the dead cow for years and the company itself is disintegrating fast.

people on windows phone should really unistalled every angry birds they have installed so maybe rovio care or leave windows phone complety

They said no Windows 10 as well. Now obviously ignoring 1.5 billion potential customers is straight up idiotic. So we know it has nothing to do with making a smart business decision, wonder what else it could be. I'm looking at you apple and/or google. It's a shame how money and bribes has taken over every single aspect of the world at tho point. If MS doesn't learn to play dirty like the other guys do, they don't have a prayer.

Care to elaborate on the 1.5 billion? There were only 100 million Windows Phones sold in total. On Windows 8.x Microsoft's biggest problem was that everyone ignored the Windows Store. Also Microsoft only expects 1 billion devices running Windows 10 in 2-3 years. Maybe in three years Rovio will change their mind then. /s

I am referring to the current estimated Windows users. I did not say windows phone. And oh so sorry. Maybe it will only be 1 billion on win 10. The point is still the same. You seemed to have not gotten it and instead looked for a reason to nitpick.

God there's a shocker.......not! Honestly what company is wanting to port or produce apps for Windows Mobile. Microsofts big chief Nadela or what ever you call him announces to the world that he his axing jobs from an already struggling platform/area, Windows phone (WP), a few months before Windows 10 is released for Windows Mobile (WM). What message is that sending to companies and developers eh eh!!! AB2 will end coming to WM at some point but just a ported version iOS version without xbox achievements.

The bitterness in these comments is pathetic. Lets at least acknowledge the reality that developers don't think it's worth the effort to code for WP. Angry Birds might be lame, but what about the bank app that we don't have, or Snapchat or the Google suite of apps, etc?

Coz there wont be a Windows phone in the future maybe? Coz they'll all be called just Windows 10. Whether its a phone or tablet or pc or desktop. Yes. Im still positive. But if not, then its not our loss, i dont find joy playing their games either.

Those Finnish backstabbers (Nokia) thought Nadella is just a nice guy like Steve Ballmer, anyone can make fun of him and he doesn't get upset, but they've discovered he is just an asshole like Steve Jobs: "Hey look, we've just sold our devices to Microsoft but we are going behind their back and launch a tablet with Android." Nadella :"No problem, guys, we are firing 7000 people for you to take them back and help you". Nokia: "We are going to build smartphones again!" Nadella: "Still no problem, we are firing the last 7000 Finnish employees for you to hire them back and help you with that, Microsoft will build phones with Indian workers, people from my country". Nokia= unemployed Finnish retards (hey, but they have Snapchat).

The Nokia Here apps (Here Maps, Here Drive+, Here Transit) also won't be available for Windows 10 anymore.

I dont think it will affect just windows though.

It's not Nokia's decision. It's a decision that Microsoft made according to DrWindows.de. Has nothing todo with the fact that Here got sold.

There is already a Windows 10 Here Maps app with integrated navigation, traffic and transit.

Yes but i think he was alluding to the fact here is being sold, so it will probably be used for the car companies gps that are buying it...

No, doesn't have anything to do with the sale of Here. Microsoft doesn't want to have those apps for Windows 10. The Windows 10 solution is kind of bad compared to Here Drive+. Also Cortana is (currently) not an alternative to Here Transit as it lacks heaps of options.

Hey Rovio - thanks for the consideration. I think at this point everyone on windows, not just WP should dump your games! Maybe that will help you to pull your head out of androids lap!

better sayin' to pull their heads out of Apple's a**

You played one you played them call. I agree that the fad has faded. Just like in the way of Farmville.

This looks intentional deed.. But windows phones are faster and best phones in the market. They don't restart thousand times a day like android...

Maybe. What is not a conjecture though is that Android owns 70% of the global market, whereas Windows, as of this morning, has dropped to 2.4%. Not long now before Microsoft pulls the plug in a misadventure that is losing them millions of dollars per quarter.

I don't need it, but why a lot of sw House don't want neither to develop for Windows?....
I guess the store on w8.x is used by few ppl
That will change with w10
Anyway ms should let download free apps from the store even without ms account

I don't think they'll end up doing that. They want you to tie into their services using a Microsoft account. The same way Apple does with Apple IDs and Google does with Google accounts.

aww... rovio. how cute. tryna pull a smapchat fit? hahaha. we don't care either. you've lost the spark long time ago anyway. and i bet AB2 would jst be as lame as your first with minor tweaks in it. meh. one-hit wonder.

Snapchat is going to be the next to lose its appeal

Shocker!! Looks like Windows 10M is not spared from the curse of lack of apps after all.... Poor WP users...

I think I can surreal for most of us on this site, when i say, Who the hell cares

Who cares! You will be able to play Xbox One & Xbox 360 games on Windows 10 Mobile soon!!! Imagine when the technology gets better and better down the road, you gonna forget about those "little" games!!

I will still email them requesting for the app. Show them there are lots of windows phone users. Bombard them with emails of the request

Bombard rovio even if you dun care.

I don't want to play another Freemium crappy game from them.

So if it's released for Windows 10 does that mean it will be compatible for Windows 10 mobile? Either way, this is the kind of thing that makes me feel WP will never succeed. How long will it take for MS to win over developers? I'm on my 5th or 6th WP 7/8 device and still don't have an app from my bank, still no app to help me get my work email on my phone like my iPhone and Android colleagues. So frustrating when I see articles like this. Makes me feel WP will never gain market share.

The app situation for Windows Phone is so much better than it was a couple years ago said no one ever.

It actually is a lot better. But news like this still sucks though.

No one cares about Angry Bird anymore.

Lol I don't even play games on my phones........ Doesn't really affect me much lol

Oh yes, remember when Angry Birds was a thing?

It's not going for Windows phone, but for Windows 10 for phones

Wait.. people still play this game?

"...and hope that you have a chance to play the game on one of the supported platforms, such as Android or iOS" So I'm here and you think your game is important enough to get android or ios for the pleasure? Kinda overstating your importance a bit don't ya think?

Maybe not for windows phone but for windows 10 mobile.

Apple & Android can eat it! Favoritism I think.

I love Angry Birds, but I'm not playing another until they support Rovio Account on Windows Phone. So... if they're not going to do that, I couldn't care less.

I remember years ago when the measure of success for Windows Phone was "does it have angry birds?" It finally got it and it mattered not a single bit. It still doesn't matter and even less so because I COULD care less about it (I know it's couldn't care less but in this case I could and choose not to) because, Angry Birds. Really? Haven't played it in years. I'll stick with Gerbil Physics or Javelin Masters. :P

I barely play any Angry Bird game (maybe once a month), but it is disappointing to see Rovio bring many of the games to the platform and then decide not to for Angry Birds 2. Hopefully they didn't make this decision based on how many people played that games on WP because they probably beat all of the levels on iOS/Android before they came over.

Those of you that say very few still play angry birds are not thinking. Its not about people wanting to install it. Its the choice of having it there that matters. I don't want it but I have the choice of being able to download it if I feel like. I don't want snapchat and don't need it but would like to have the choice of installing it if something comes up. Don't say no one plays angry birds. Its all about choice now and not wants.

Goddammit Rovio. I was looking forward to playing this. >:(

Well, Windows 10 M needs more "DO" apps for works.

So, a lowly support person, who is probably the last to know what will be happening overall, stated: ---"Unfortunately, Angry Birds 2 will not be released for Windows Phones. We apologize for any inconvenience this may cause, and hope that you have a chance to play the game on one of the supported platforms, such as Android or iOS!" Then someone with more authority comes along to clarify: ---Update: Rovio's Peter Vesterbacka confirmed via Twitter that Angry Birds 2 is not coming to Windows Phone "for the time being" So, it sounds to me like what is really happening is that they are "holding off" on Windows Phone because of the impending change over to Windows 10, which would mean a rewrite of the app again in a very short period of time. It may also mean that they are going to wait until after Windows 10 comes out in order to judge the success of the new OS before they jump into the arena. If Windows 10 takes off and is rampant, they will support. If it is a big flop that brings Microsoft down, well, then they didn't waste their time. Of course, we all know here that Windows 10 is going to be a raging success more than anything else in the history of tech, right? Of course it is. :)

I'm a big Angry Birds fan but based on their last two games (both of which didn't come to WP), AB Fight and AB Pop, I don't think we will be missing much here. The original angry birds games were actually winnable without having to spend money. Yea it took a while and was frustrating but it was possible. These two newest games are very clearly "lets make these games near to actually impossible to win without spending real money". They went a route that made them so frustrating to play in an attempt to make you spend money that they made them no longer fun to play. At least with the original angry birds there were some hard levels but they never crushed you so terribly that you ever thought a level was impossible. I've hit that many times on AB Pop and eventually stopped playing both of the new ones. Difficult is one thing, intentionally making it near impossible so you spend real money is another. I'll reward a good developer with in app purchases if the game is fun. I will not spend money if they make it so you have to spend real money to play. If you are going to require me to pay for a game dont make it free to play, just charge me a buck or two to buy it.

I won't play it on another platform if this is what they want with this shi**y plan! Tell them good luck in kissing Apple's a**.

"hope that you have a chance to play the game on one of the supported platforms, such as Android or iOS!" even if I was to have an android or ios device I sure as hell would not play or support developers that don't support my platform of choice especially when in many EU markets it has equal or better market share then iOS.

That's wack.... Just make it all

Yea if not coming to Windows phone which is Windows 10 mobile,
then its not coming I must say that they can keep that app/game there are so many other games available for Windows 10 mobile,.

who cares in the end. King is going to bring most of it's games to Windows 10 and phone aswell in the next months, so...I have colleagues playin' other games...never heard of one of them having any Angry Birds game on his phone...

they're just following the current trend that's taking place in the mobile world. personally, I'm not surprised. never played angry birds, never intended to. if they want to be like all these other agenda driven devs, so be it. i prefer devs that are more interested in getting their products to EVERYONE, and not catering to the current fads. I'm especially not interested in devs that are going to blatantly tell me to use another platform. haha yea, angry birds is that impactful haha the arrogance. everything is cyclical. i can't wait to see MS, Win10 and WM completely shake up the industry! Inevitably these lame devs will change their stance. well, maybe. that is, if google and apple stop cutting those agreement checks.

I think alot of devs are now waiting on Windows 10 before bringing apps over, no point making a game or app for Windows 8.1 & and having to build it from scratch, when alll they need to do on Windows 10 with little effort is port it from either iOS or Android.

"we apologize for any inconvenience this may cause, and hope that you have a chance to play the game on one of the supported platforms, such as iOS or Android!" First of all, they're not apologizing one bit. Lastly, that sounds like such a sales pitch to get people from Windows Phone onto iOS or Android. Hopefully whoever they got in contact with and made that statement was misinformed and that they may not make the app for windows phone per say, but for Windows 10 instead which will inevitably work for phones. If not then I've lost my complete respect for this developer.

I have a least 100 mobile games from store on my Microsoft Lumia 640 , I pretty sure that one game will make a difference in m collection.

Oops , I'm pretty sure that one game will not make a difference in my collection.

WP didn't even get the transformers version so this was kind of expected

Pathetic, especially since so many of their other Angry Birds games are available for Windows Phone. What gives???

Besides I don't even like the the original angry birds

Rovio up outta here with your mean chickens

From the day one of possessing this phone. I don't care for the apps or games that don't exist in the store. Angry birds who plays that anymore ??

All you need to do is Go to link below and question him for Ab2 about Windows Store. "http://www.rovio.com/en/about-us/contact/en/about-us/contact"

Maybe not for windows phone. But maybe for windows 10 mobile ;)

Just when Universal Apps and Project Astoria make this easy, they decide to not support? They must know that the effort is quite small at this point. Therefore, it follows that they are either jerks, or more likely, someone 'got to them'. : P

Probably they meant it won't come for Windows Phone as a non-Universal app. I think they will certainly make it available on Windows 10, in which case it can also be playable on Windows 10 Mobile.

as a mobile phone game there is a market or even a tablet but whos gona pay money for it on desktop, i certainly am not, thats what all those free flash games and emulaters are for. Ill stich with gta 5 and the witcher thks.

As someone said, while I don't care or you don't care, many potential users will care. That's where the damage really is. Besides, many of you say "Who needs angry birds, it's an old and boring game" What makes you think Angry Birds 2 will be exactly the same? It could be just an updated version with 2.5D graphics, or it could have a gamechnaging mechanics... in any case, a famous company is neglecting the plataform and that's what people sees "If Rovio is not making games for WP, it's because the plataform is slow, shitty, with an awfull IU and awful hardware! Im sure of it even if I've never ever seen a WP even in pictures"

no you rong. If roxio arent suporting windows it doesnt mean windows is shity it simply means there isnt enough buyers or customers there. Windows 8.1 phone was the best os on a phone in my opinion. I think people using android are crazy. Personally i like iphones so they get my second place. Its very narrow minded of you to assume that a company not bringing a app to a platform sugests a platform must suck. Talking about slow i havpen to have a lumia 930 with 8.1 and its alot faster that my old g4, or disire ever was and its a little faster than my iphone 3gs, 4s, 5 and even the 6. I know that buy fact. Maybe you should get over it.

So in July 2015 on the brink of the release of Windows 10, the Game Company Rovio has officially said that it would rather not that the one billion windows users in the world use their apps...! I Wonder if Rovio stock holders realize how much money Rovio is saying no to here. Its their choice and I personally dont care about their silly games (and after this I will care even less about anything from Rovio). But I wonder how they are thinking... Apparently the Windows market is to small for them... :-)

Entirely possible that another platform is buying up some form of no-windows exclusivity. After all, Apple have made some serious efforts to pull artists from Spotify, why not pressure developers as well? Just a thought?

Wtf? They will probably release an ios port instead... But why be a bunch of dicks about it!?

About as relevant as Candy Crush... Can live without games. If I wanted games over productivity I'd have an Android still.

Nobody plays angry birds anymore

So on this note I had a question. What stops me from taking an apk and converting it for use on Windows Phone on the new tools? I am no programmer, I deal with network infrastructure, so I am clueless as to what would stop me.

the laws will stop you,, the rules of god

to be honest i dont give a damn about rovio or angry birds game (i never liked it ) . but it affects me because its the windows platform that they are giving up on is not so good for me ,, i think we should be fine without any rovio but to increase the windows userbase both developers and user have to contribute

This is exactly the problem of Microsoft's plans for bringing apps to w10, if developers simply don't show any interest in porting their apps, despite the tools Microsoft has shown so far, Windows 10 is going to fail too

I Quite like some of the Angry Birds

There will inly ever be one solution to this. Sell more Windows Phones and build and market the best platform.

Does Rovio knows that Windows 10 is coming????

It's just aother nail in the coffin of Windows in phones. This platform is very dead.

How many nails is it already? Lol

Actually, Angry Birds is one of the most enjoyable game to play on a small screen, such as a phone. It's their loss. I still enjoy the many AB games I have on my 925...

The birds don't want to fly into the Windows... -_-

with the iminant release of windows 10 this is very disapointing start to the app game. Its not the fact that i wont buy the game so it doesnt mater but if something as popular as angry birds app is is disapointing more for windows eco system. We need to asee all apps going to windows android and apple. Well i dont but main steam peeps seem to care alot.

Really biased of them. Just more stuck up attitude people who have to hate on windows phone because it is a threat.

The rise of W10 will be a struggle.
Hope MS has balls big enought to pass this treatment and just f...ng deliver what they should.

I'm still waiting for angry birds transformers....

Well, rumors are there's 67 million people that already updated to windows 10. 15 million confirmed in the first 24hrs. So I guess Rovio missed on some potential sales. I know I would have got it for my Surface running Windows 10. Now all they did to me... is leave a bad image of them.

Yea if not coming to Windows phone which is Windows 10 mobile,
then its not coming I must say that they can keep that app/game there are so many other games available for Windows 10 mobile,.Till I like to play Angry Birds 2 and I use http://angry2gems.com Bets players secretly use this!
Windows Central Newsletter
Thank you for signing up to Windows Central. You will receive a verification email shortly.
There was a problem. Please refresh the page and try again.