Samsung Q60R QLED TV review: Incredible Xbox One gaming, after a few tweaks
I recently upgraded my gen-1 4K TV to Samsung's 2019 Q60R TV. And I'm so damn glad I did.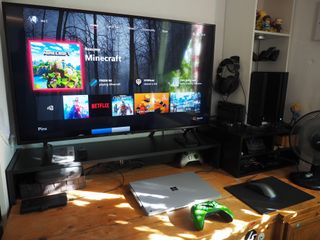 (Image credit: Windows Central)
Due to space limitations, I hadn't upgraded to a TV set with true HDR since I couldn't find one that would fit into my room, that was also reasonably priced. Cue Samsung's new QLED Q60 line for 2019, which starts at 43 inches and goes all the way up to a whopping 82 inches.
I'm by no means an experienced display analyst, and my frame of reference is limited. Regardless, I wanted to jot some notes down about how my Q60R has massively enhanced my Xbox One X and PC gaming over my very limited first generation 4K TV, while also shining a spotlight on some of the fancy features Samsung throws in as part of its SmartThings IoT platform. It took a bit of a journey to get my TV to where I wanted it, but now that I'm there, I'm absolutely stunned by the results.
43-inch Samsung Q60R QLED 4K TV
For
Amazing visuals
Good array of ports
Solid stand
Great for gaming
HDR
Against
OS
Some silly, half-baked features
Things I love about the Samsung QLED Q60R TV
First and foremost, above all other things, the Q60R has a stunning display that vastly outstrips the capabilities of my 2017 LG TV. Apparently, the Q60R isn't the brightest HDR display out there, but I've found it far exceeds my expectations. Until I tweaked the brightness down, flashbangs in The Division 2 were quite literally blinding. Cavernous deep blacks hook up with wide color gamut to bring some real-world vibrancy to your game worlds. My old TV looks simply awful in a side by side comparison, and I'd previously thought my LG TV was at least adequate. Hell no.
Perhaps the best aspect of the Q60R is its FreeSync compatibility with the Xbox One, coupled with some seriously low input lag when used in its low latency game mode. Although FreeSync isn't supported by the 43-inch model I am using, the response rate alone is a huge step above my previous set. For FreeSync, you'll want the 55-inch version of higher.
The contrast and sharpness of the 4K image, coupled with more dynamic lighting and speed undoubtedly provides an edge in competitive games. It's far, far easier to see prone snipers in Battlefield V, owing to the detail and clarity on offer. Fast moving objects are also crystal clear, with non-existent image ghosting or frame blurring, making it easier to pick off targets moving across your field of view. It almost felt like cheating, when compared to my previous set.
I use a lot of inputs for work and play. I have my Xbox One X paired through a HDMI switch with one side outputting in 4K, and the other tunneling through my Elgato HD60 capture card for game streaming. I also have a Nintendo Switch and a PS4 Pro on a separate switch, with no inputs left on my previous TV for my Surface Book 2 as a second monitor. Thankfully, the Q60R has four HDMI ports, along with a variety of other standard ports including 2x USB-A, Coaxial for your TV, SPDIF digital audio, and ethernet, if you don't want to use WiFi for the smart features.
Speaking of smart features, the Q60R sports a zippy interface that comes bundled with a decent array of apps, such as Netflix, Amazon Prime Video, YouTube, and so on. App support will vary by region, but it's nice not to have to turn on the Xbox One to simply stream a few shows. The TV also integrates with Samsung's SmartThings platform, which is available on both Android and iOS. If you have a Galaxy phone, the TV can integrate directly into the Android notification center for quick remote control. You can also stream the TV feed to a mobile device over a local home network, if you don't want to pause your TV show while going to the bathroom, for example, ahem.
Lastly, it just feels and looks great. My previous TV had some serious wobble about its base when moving it around, but the stand in the Q60R is rock solid, with a good degree of clearance off the table if you want to store Xbox controllers under it, for example. The TV also has tracks for storing and hiding cables, which is a nice, intuitive finishing touch. The Vertical Alignment (VA) panels Samsung uses in its QLED sets are also virtually immune to image retention "burn-in" too, so no worries there.
There are a few things that aren't so intuitive about the Q60R TV though, and it'll take a fair bit of settings manipulation to get the TV to behave exactly as you want it.
Things that bugged me about the Samsung QLED Q60R TV
As good as the Samsung QLED Q60R TV is when it comes to, well, _being a TV, the operating system and settings could probably win a prize for convolution, this is of course while disregarding the fact you can get ads in the home bar menu, which just seems to be a lame staple of modern smart TVs in 2019.
Some of the features, designed to be useful (and they may well be useful for some of you out there), are a little unintuitive in practice. Samsung's QLED smart TVs have HDMI-CEC and a Universal Remote feature that allows you to control certain devices using the same remote as your TV, but it's not a particularly great experience. The QLED TV was smart enough to detect that I had plugged an Xbox One console into the back of it, which seemed cool at first, but it resulted in the TV booting up the Xbox One every single time I turned it on, whether I liked it or not. I was also stunned to find that there was no option to turn this off. It was either all, or nothing, and the method for unpairing the thing from the Xbox wasn't immediately clear either.
Related: How to stop Samsung Smart TVs turning on your Xbox One
It would've been nice if Samsung injected more features into its Universal Remote feature, similarly to how Xbox handles it, giving you the option of turning things off and on, but I suspect many will want to keep this feature off.
Samsung's TV software hasn't changed a huge deal over the years, and some of the new features like the Universal Remote integration, Bixby voice assistant, and "Ambient Mode" screen savers come across as half-baked, mostly-useless fluff that most won't use. Even with the IFTTT SmartThings integration, as cool as it is to turn my TV on via the Harman/Kardon Cortana Invoke speaker, it would be more beneficial to use it to change the volume, but the API doesn't support it apparently.
Should you buy the Samsung QLED Q60R TV?
Honestly, if you're not on a 4K TV yet, or are using a TV with very poor HDR, or without wide color gamut, the QLED Q60R will be a night-and-day upgrade for you. It finally feels like I'm experiencing all of these Xbox One X games how they're intended to be experienced, bright and beautiful with vibrant pallets, and deep contrasts.
Overall, the software is good, but the extra features fade away into "gimmick" status, owing to their relatively haphazard implementation. The core TV features are, however, great, with game mode providing a crystal clear image in even the most intense scenes, even without FreeSync, which is only supported 55-inches and up.
I got this TV for just 700 euros too, which feels like a steal for this kind of quality. I am endlessly impressed and more than satisfied with my purchase. You will be too.
4K HDR
43-inch Samsung Q60R QLED 4K TV
Intense contrast, crystal clear 4K, stunning HDR, and a rapid response rate makes this TV a must-buy for gamers looking to upgrade to 4K for the first time, or even those on older 4K sets.
Xbox accessories you'll love
Every one of these quality accessories is guaranteed to enhance your Xbox experience.
PowerA Enhanced Wired Controller for Xbox One ($20 at Amazon)
PowerA's take on the Xbox One controller is an attractive pickup for budget-conscious gamers that nails all the basics.
Talon PDP Xbox media remote ($20 at Amazon)
The Talon PDP Xbox media remote is great for watching shows on your console.
Xbox One S vertical stand ($10 at Amazon)
Stand your console upright with this accessory.
Get the Windows Central Newsletter
All the latest news, reviews, and guides for Windows and Xbox diehards.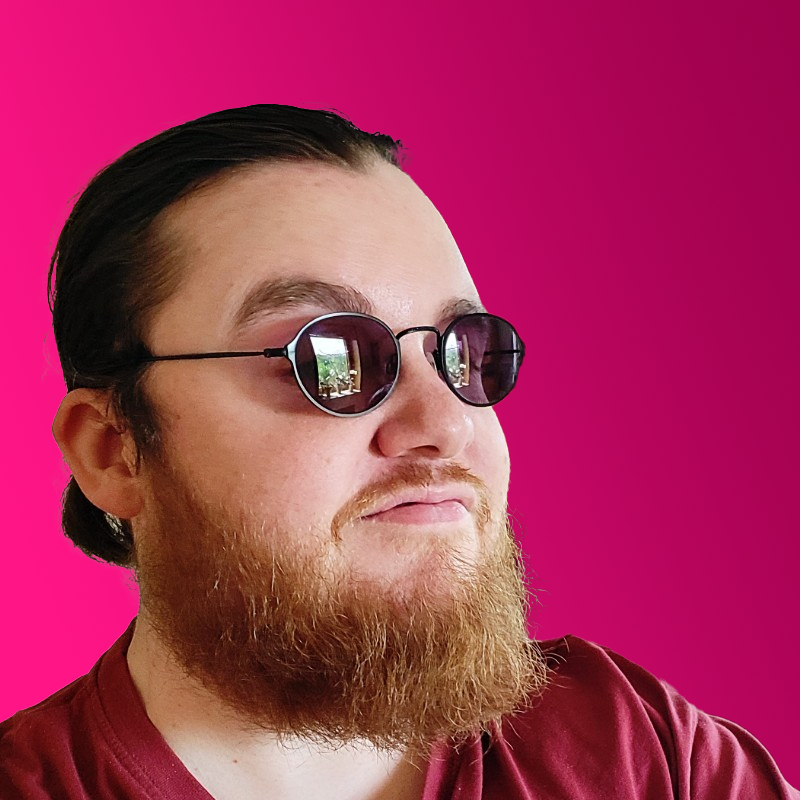 Jez Corden a Managing Editor at Windows Central, focusing primarily on all things Xbox and gaming. Jez is known for breaking exclusive news and analysis as relates to the Microsoft ecosystem while being powered by caffeine. Follow on Twitter @JezCorden and listen to his Xbox Two podcast, all about, you guessed it, Xbox!