Shazam pulls the plug on its Windows apps for PC and Mobile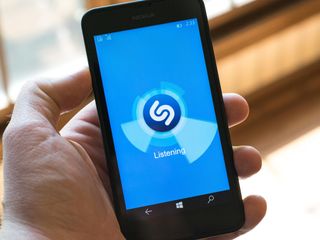 Popular music ID app Shazam has decided to call it quits on their hosted web app for Windows 10 on PC and Mobile.
Announced in October 2015 for Windows 10 the company boasted about how easy it was to make a 'hosted web app' for Windows 10 on the Microsoft blog later in February 2016.
Despite a few updates here and there, the app disappeared from the Store in early February and, as it turns out, was officially declared end-of-life on February 7, 2017, within the app's help area. While users can still download the app using a direct link, it won't show in a store search. Likewise, Shazam has removed all mentions of Windows Phone and PC versions of the app from their site's app section.
From the app help area:
No specific reason was given, but presumably, low user adoption was the driving factor. Curiously, the Shazam app for Windows 10 was never a native UWP one, but instead, like Amazon, relied on funneling website elements through an app-like experience. While it worked well enough, it was never as fully featured as iOS and Android.
Nevertheless, despite being the low-bar for an app adoption and usage was low enough not to warrant any further development, which is a troubling sign for Windows 10. Most of Shazam's usage likely comes from mobile (we never used it on the PC, where it makes less sense) and the lack of Windows phone market share likely hit it harder than expected. The app did have over 2,000 reviews, however, with a 4.5 out of 5 stars rating.
Windows 10 through its built in help-assistant Cortana does have a music ID feature built in making Shazam slightly redundant for many users as well. Indeed, using Cortana is often easier and faster, and that may have undercut the "need" for Shazam for some consumers.
The good news, if any, is that you can still download the app and it does work although Facebook login may be problematic.
Download Shazam from the Store (opens in new tab)
Get the Windows Central Newsletter
All the latest news, reviews, and guides for Windows and Xbox diehards.
Daniel Rubino is the Editor-in-chief of Windows Central, head reviewer, podcast co-host, and analyst. He has been covering Microsoft since 2007 when this site was called WMExperts (and later Windows Phone Central). His interests include Windows, laptops, next-gen computing, and for some reason, watches. Before all this tech stuff, he worked on a Ph.D. in linguistics, watched people sleep (for medical purposes!), and ran the projectors at movie theaters because it was fun.
Indeed, ive always used soundhound though and it works pretty well for me

Yes, but only for phones. But there is nothing for tablets now..

Cortana still works great for this. Tap Cortana and then the little music icon, or just say "hey Cortana, what's playing?" (or "what's this song" or "who sings this song", etc.)

I think it's great that Cortana does this but the search results seem to have gotten worse since W10m. I do know the day will come where we won't need many apps and there will just be plug-ins and the like... I forget what they are calling them nowadays (bots or helpers maybe?) but it's still negative publicity for the platform when this happens. Then again, if a tree falls in a forest and no one is there to witness it, does it make a sound?

W10M Cortana search results and Keyboard prediction as well. For those who might think I'm criticizing, I'm not, I just state the obvious. Losing an app on Wp8 don't matter to me, but this one is huge for those who use it. I don't get why they had to make one and launch it onW10 in the first place...

They will be called net navigators and our phones will be renamed as Personal Terminals, or P.E.T. For short. ;)

Heh, remember PDAs (Personal Digital Assistants)?

My comment was a reference to a video game I played (Mega man battle network), and sadly am to young to remember PDA. Nothing a Bing search can't fix.

What if I told you I only recently found out about the Cortana can find music feature,about two weeks now,how long as the feature been out

I just found out from reading this article!
:-D

I winder when Cortana will be available for all regions, including mine.

Yea... Same boat here... What pisses me off the most is that I's purely a Location problem, not even a Language one. ******' asshats who decided to lock her behind such a crap. Pisses me off every time I come across it >_>

Well, it's probably a trade-off since in my region the phone is also sold even cheaper. I bought my Lumia 950 brand new for 236 Euros, which is about 251 USD right now. So can't really complain. That is about the max I am willing to pay for a mobile phone. Which is pretty much the reason I do not use Android or iPhone. There is no way you can buy one of those you can call a working one.

It's 2017 you have androids with a Sd820 for that price.

Soundhound works on W10M? For me always closes when lyrics start scrolling on my 1520. Works fine on my 8.1 640.

Since facebook login became mandatory I stopped using it. Cortana works well. Sometimes I use soundhoud

Same here. I haven't had much of an issue using Cortana.

I think the Windows Phone 8 version required either Facebook or Google login which I thought was backwards, so I've been using Cortana ever since.

Gas Buddy is next. Already getting the outdated version memo each time I open it smh

I would not be surprised if this happens as a few weeks ago they released a major revamp on iOS and Android.

They definitely will. Every time I open the app I get the message

I asked them a while back and support said they were debating on releasing a basic version or going web only. I said many of us would be happy with a basic version considering they are the only game in town. I guess not enough people asked. That said, their web version isn't half bad.

They're definitely not the only game in town. Soundhound is much better, does the same thing, faster, less controlling, less ad related nonsense.

I keep forgetting about them because last time I tried they were horrible. I've been using Cortana since and haven't really looked back.

It doesn't matter because Cortana can do a music search quite effectively. Also another app to use is SoundHound.

What is MS doing to reverse this situation❓

Things Always happens like this.

No issue, Cortana does a better job anyway. I just ask Cortana "what music is this" and I get the song.

Cortana fails so often to recognize a song for me. On 8.1 she did a way much better job than on 10.

I have made a comparison between Shazam and Cortana. They have about the same failure rate.

Agreed, Cortana was fast and fluid on 8.1 but is an unreliable waste of time on 10.

Cortana works really well in Canada. It can find music in English, Francais, and even the South Asian and East Asian languages.

Don't agree. Cortana isn't good at all.

Cortana music tagging is pretty basic. Can't share, no additional artist info, Items found don't even show up in the music app. However on my Android phone I get app updates everyday and all my Microsoft apps are faster and get more updates .

That's because Android is in business. It's priority at Google, OEM'S, carriers, and for developers. This is what happens.

And even on phones with Google search you can do the same thing built in. Definitely a pain to have to open an app like Shazam now days, which is why I stopped using it a while ago.

It actually is super convenient if you open the app then inserted of tapping the Shazam Now button, you hold it. It then let's you pin the Shazam Now button to Start which only requires one tap to launch the app and begin listening. I've beat my friends at tagging music consistently up until i went into the insider program fast ring.

Whether Cortana or Shazam is better is missing the point. This is a well known app and to have it removed from the store tells a much bigger story. We can't just blow this off like it doesn't matter. The pattern of apps leaving the store or being abandoned in the store is a worry. MS must be alarmed by it.

Microsoft, can you see what you have done with the retrenchment!

Microsoft don't even care about windows store for pc/xbox/hololens...
Nadella is fooling ppl

Microsoft does care...Nutella doesnt.

I kind of like the nutella nickname

Its staying until he quits, gets fired, or OD's on Starbuck's Mocca Latte.

"Microsoft does care...Nutella doesnt." You're right. Ballmer would have NEVER let this happen. It's why he bought Nokia in the first place. There's no point hoping for Windows mobile as long as Nadella is the CEO. Poor Myerson and Panay won't able to do anything about it.

It may have happened, but not without him TRYING to do something. Just sitting on your ass and smiling like a dumb arse is completely unexceptable.

What do you need it for? There's the Cortana music search

Cortana wont store your searches across devices or resets, Shazam did. You could also watch the music video for the song, get lyrics, related songs/artists. People commenting as if Cortana was as capable as Shazam when it provided only the basics.

I think because the majority of people didn't use it for any of those features.

shazam didn't store searches across devices at least for me

Same here. I have Shazam on 2 different phones and they do not store what I searched across devices.

Shazam still does. Whenever a company announces an app is leaving, do you stop using it? I've been able to reinstall plenty of apps that are backed up each time I master reset. I still have Shazam and they even included a download link to get it now if you still want it. I have both Cortana and Shazam because sometimes one will fail where the other one doesn't. Keep using it, by stopping all we do is validate their decision.

I only used Shazam to search songs. Watching videos and getting lyrics are features I never used even once. Cortana does exactly what I need her to do.

Cortana is rubbish.
She was great on 8.1 but is now an unreliable POS

I've noticed it matters in which country you are in. Most of the complainers are in the US (aka. The Land of Crap), where as Cortana works wonders in Canada, UK, India, Japan, China.

Cortana on wm10 is not as good as it was on wp8.1....
Nadella mobile first!
Lol that man is a pure lier

I've been saying that since day one and people have told me I dont know what i'm talking about. He is a greedy, pocket lining, POS.

I actually found no difference between Cortana on 8.1 and 10. Still right on the ball to tell me when my teams (Red Sox, Pats, Bruins and Celtics) win or lose, how long it will take me to get to my destinations, what good places are around me to go to, etc. I can only speak for my experience, but my experience with Cortana on 10 is very pleasant.

Ah! But the full capabilities of Cortana are not available worldwide.

Cortana Music search is for "US only" again, so well........

My region is set to Finland, but device and Cortana language is US English and it works just fine

Cortana music search works just fine in the UK, maybe you're using it wrong 😋

UWP doesn't make sense for many, many apps if you allow Windows mobile to fall below 1%. I would hope Nadella understood that, but he predicted 1 billion Windows 10 devices and they stalled at 400 million because they thought Windows phones would keep selling. SMH

Yeah, as much as I liked Shazam the PC-move was always odd, more of a novelty. This is the kind of app that is like 99% mobile and when you lose mobile users, well...

Whether you like this app or not, these announcements hurt. What sucks is that these developers invested in the Windows ecosystem, and they were abandoned by Nadella's confusing "Mobile First" strategy. Shazam spent real money building the app for Microsoft's OS, and Microsoft just went silent with no promotion or clearly articulated vision of where they are going. Let's be honest, these developers and companies wasted their time and money on Windows, while Microsoft was building apps for Google's and Apple's ecosystems. I can't imagine how mad some of these developers must feel, or how many times Snapchat must have said "told you so". Even if Nadella finally produces the "ultimate mobile device", will these developers ever trust Nadella with their investment time and money again? The way Microsoft left everyone high and dry in mobile, I just can't see the developers coming back.

Yeah, the news for UWP isn't good. When was the last time we had an announcement of a high-profile app COMING to UWP, and W10M specifically?

What high profile app do we need?
Can you give two examples? UWP needs to be proven with a WIN32 program conversation, not snatchat, if that's one of your examples

Don't know them, will check them out.

I just did, they are home automation.
Not really what we use phones for.

'Home automation: not really what we use phones for' Hmm. You really don't know what your talking about do you? If you buy a Nest protect which is currently the best and most advanced home smoke / CO monitor on sale, you cannot actually silence the alarm without an Apple or an Android phone.

I don't doubt that but that is not a reason to buy a smartphone.
Its not exactly a WhatsApp.

So I bought an iphone so I could silence my smoke alarm and control my speakers. So it is definitely, absolutely, demonstrably a reason to buy a smartphone.

First you lashout ...and then try to make a comeback to the straight with a subtle second reply.
I appreciate you coming to your senses but you don't seem sure of yourself

The fact that you aren't aware of Sonos and Nest kinda makes any other comment you make on technology irrelevant

Again, as I mentioned MANY MANY TIMES before WIN32 is NOT mobile centric. its desktop centric. APPs are NEEDED for mobile...plain and simple.

Wrong.
The long term plan is to replace WIN32 with UWP for the mere fact that its more secure, since you can't see a directory structure and it eliminates registry corruption. The issue here is that Microsoft haven't demonstrated that UWP is as clever as Win32.
They can't even port office.

And again... I've been saying Nutella's head in the sand, say nothing has killed this. Developers dont know what is happening, consumers dont know what is happening, fans dont know what is happening. The few times he has talked its in garbled two faced, code. If they dont get this clown out soon, Windows 10 will be in trouble also. The whole app store and start menu will start sinking. The app store should have already been a threat to steam but this clown has put zero effort cloud, cloud, cloud, cloud. What a fool.

It's too late. The brought in a guy who has zero interest in the consumer market. He's a "shake up" kind of guy. The guy who is brought in to shake things up, change directions and make investors and board members happy. That's what he has done. He has changed directions, abandoned some of their consumer markets, damaged the rest of them, shown a complete disregard for their fans and set up Windows itself to fail. But hey, the stick price is up and the investors are happy.

They ain't going to be happy when this collapses...

As we watch the once impervious Sears' slow and painful death march, it's interesting to know that when Edward Lampert fist took over and he had the stock price at $150. However, a huge company can take over a decade or more to finally collapse. Nadella cut the investments in mobile, laid off workers, killed Lumia, and is saving short term dollars (like Lampert). He is also losing consumers and their confidence rapidly (like Sears/Lampert). The short term savings that drive up a stock price, can actually (combined with consumer loyalty losses) be a very serious and negative long-term signal for the company and the stock. However, Nadella may be very smart here. His personal paychecks will be large enough for him to retire quite comfortably regardless with how Microsoft does in 10+ years. Will Crain's write a similar story about Nadella in the next couple years? "He had a shareholder base of people believing in a turnaround," says Mitch Zacks, senior portfolio manager of Chicago-based Zacks Investment Management, who has unloaded most of a Sears stake that once totaled 20,000 shares. "Now that earnings have stopped growing and are going in the wrong direction, there's not much of a turnaround play." http://www.crainsdetroit.com/article/20070723/EMAIL01/307230004/lampert-...

The only ppl responsible of this situation is the mistermind.....

It went downhill from there Dan :(

That's not true.
You have to accept that maybe Google has provided an incentive for shaz.

Also this may be true like happened with vevo, songza and other stuff

No Daniel, since they dev the app for mac-pc store that has less users...
This time is only a Microsoft fault

I'm surprised that no one at Windows Central has ever used a pinned Shazam tile while music is playing in the office or at a café. I've used it plenty of times in those situations. It works exactly the same. What's odd about it? Granted you did say PC-move was odd, but I consider my laptop a PC.

No. Terry myerson threw out that number. The windows team wasn't even aware of that.

The basis is that if there are currently (in 2014) over 2.5 billion devices running Windows (as in running Win3.1 till 8.1) then MSFT should be able to get a high momentum to get 1 billion Windows 10 devices!

I believe they will. The only thing in question was the three year time table Myerson threw out

It's irrilevant for the store since most of that pcs will be industrial lans where the store is not used or even blocked by policies

They would have if they didn't screw up the OS. Why support a platform that's not stable.

He didn't think Windows phones would keep selling... He started gutting the Nokia transaction almost immediately. He was in retreat mode the moment he took over.

"The issue is mobile. At the time of the prediction, Microsoft was counting on selling 50 million Windows phones a year. These were an important part of the 1 billion devices, because one of the key selling points of Microsoft's Universal Windows Platform is the way it enables developers to easily adapt their software for the many different form factors that Windows supports. Phones were expected to be the largest of the non-PC form factors, but a series of missteps has seen Microsoft's phone sales collapse." https://arstechnica.com/information-technology/2016/07/microsoft-admits-...

Remember the days before Nadella? http://www.windowscentral.com/windows-phone-sales-explode-europe-gain-us... http://www.pcworld.com/article/2040613/windows-phone-claws-its-way-to-5-...

Those are good old days, before this moron came as CEO!

Bad management of MS and no marketing on mass media made the mobile to collapse!

Agreed, was a useless app on Windows 10.

So..i have to rely on musixmatch then. Hopefully it wont be the next one.

Probably will be. All we need is Facebook to leave as well.

Another old Windows8 app... Nobody develop anymore for Windows, just old projects Much compliments nadella you have won
You have turned Windows ecosystem into an irrilevant platform

Soundhound tested better in an article that I read.

F*ck them. But really. How hard is it to maintain a hosted web app? Even making one doesn't take longer than one or two days... And why were these sh*theads bragging about how easy it was, if they can't even maintain it? 😠😤...
And now that the rage is out, does anybody know any good UWP music identification app? 😁

That's the disturbing part I think.

When you run a business, you have to make hard choices sometimes. I don't think leaving W10M is a hard choice due to the miniscule marketshare. And no matter how simple the app is, there's still an expectation of support.

Really? Another comment section MBA? Do you know the difference between sales market share and userbase? Do you have information on the costs associated with a hosted web app and how many users they need before seeing ROI? Business isn't as simple as saying "it's business".

What is the amazing user base numbers for W10M then? Obviously not enough to keep Shazam going.

But obviously enough to keep Soundhound going. Your "arguments" are never more than an extension of your bias.

Just like you, I have no idea. Unlike you, I don't pretend to.

WP is great, as long as you only care about stock apps.

I could use WP as my DD if it had a good smart watch solution. Must have for me being in meetings a lot.

Fitbit will/should get notification support once CU rolls out.

Not surprised by W10M. Slightly suckier for Windows 10 because occasionally it found some use when I had my tablet out. Then again, I assume even when people had their tablet/laptop with them, they probably reach for their phone first anyway.

Not me. I have Shazam pinned to Start so I can tag songs on TV, at the café or in the office. My laptop is generally plugged in so I tend to save my phone battery whenever I can.

It never makes me sad when we loose an app that has crosover features with Cortana. Instead what is like to see is those features available in all countries and built up a bit to be stronger than the app lost instead of the light weight features they are.

Another example of a poorly designed app with no advertising that likely pulled support because of low adoption. Not really a surprise for such a poor effort. The built in one for Cortana worked better.

Another example of a poorly executed Mobile OS with no advertising that was pulled because of Low adaption. Not really suprised for such a poor effort. Apple and Android work much better. There CR_BUCK. I fixed that for you. That is the only reason all these apps are running for zee hills. MS screwed over mobile microsoft devices.

Dont worry, Windows 10 on ARM, etc, etc..... /s

That explains allot. When I hardset my phone the other week I went to download the paid version of Shazam (which I paid for a year or so ago) and it wasn't in the store so I have to go with the free version. That sucks.


You should email them to see if you can get your money back

Or your credit card company

I think I will do that. Also, I think Microsoft needs to let developers keep 90% or more of their revenue for a time until the store builds enough of a catalog. Prior to the launch of whatever this ultimate mobile device will be, they need to offer something huge for developers to port over apps and repackage for UWP.

They should be giving them 100%. Suck it up and worry about the store building instead of Nickle and diming these guys to death.

We don't need it as Cortana works perfect

No it doesn't; not in South Africa anyway. There is no Cortana for South Africa. It is astonishing how a global company like MS can signal to customers that they are not important. It must be as a result of a monopolistic industry structure in which MS finds itself.

Cortana works just as well. I used to use Shazam but gave up on it once Cortana worked the same. That's probably what everyone did, and the reason it's now gone

Why do they even bother removing it? For me it never even worked, so they couldn't have cared much about this.

Kind of nice to read that it was useful for some and at the same time kind of sad that it was removed although people were using it. :/

Had it, didn't use it. I will not miss it.

Where "we" used it or not, a well known app dissapearing like this is bad for the platform.

I think its better if leave than stay in the store with no updates and bad reviews add up

The most annoying thing about Cortana is that there is no good way to look up your history. You actually have to start listening and then press cancel just to see the list. It is ridiculous app design. Just horrible. Oh, and you lose all the tags all the time..

Nope, mine shows the history without having to do that.

Tap the search button, then music note, whammo :)

But then it also starts listening!

Hit the 'search' tap the 'burger' next to the music note and 'Music Searches' is right thar.

It's not there on my phone..

Who cares if its "listening" makes no difference to me. Nope, I'm not blind, but I feel for those that are. Oh hang on, that was meant to be an insult :|

Because it sucks when it starts listening and tagging songs you don't ******* care about. It is utter stupid app design. Imagine if the dial app was designed in such a way when you open it, it starts calling random people. These are two mixed things - that you would want to do - mixed up under one single button.

Point taken, just never bothered me. Have you given feedback? Will do the same.

Has anybody actually used shazam since 2012?

I just uninstalled a week ago because I never use it.

From what I am understanding is that You use NO APPS with your phone because EVERY APP announcement here you come on and state NEVER USED IT. Why not just have a laptop. Why even bother with a phone? You can make skype calls, no need for a phone at all. No matter if you used the app or not.....apps leaving the OS is BAD. That is not what is wanted.

on my pc the app were just crazy 2 ads from them than youtube.

Ms lately is really hurting my nervs...
Yes Microsoft since they don't care of their store!!!
Even searchs have problems and they don't fix it... The bug is there since about 2 years!! Execs responsible of the windows store should be fired immediately

Then stop using Microsoft products, all you do is complain, you clearly hate it ...so stop, switch to ios or android and complain on their sites

Oh bummer, another one bites the dust.
I use this app often ☹

And it'll continue to work. You can even still download it using the link in the article to the item in the store. It's just no longer being supported so they removed the listing.

You can also search bing for Shazam and the listing appears. At least on my laptop.

Yeah, keep using it. I think someone announces they are leaving then we stop using the app or "jump ship" when they state that the app will still work.

I don't understand why companies don't just keep their apps on a platform to reserve mindshare and remain competitive in users minds. I used Shazaam ALL the time, well, guess what, if Windows 10 Mobile (or whatever it ends up being called) gains back market share and Shazaam reenters the Windows Store, it won't have my loyalty anymore because I'll have switched to some one else. And if I ever switch to Android or iOS I'm going to boycott the app with the reasoning "my app adoption and usage being 0% for this particular app". Oh well, been thinking of switching to Cortana anyways. Just wish that the music search results would sync between my devices with Cortana.

Because server space and support tickets cost money. If the platform doesn't have enough users to justify the costs, why keep it available?

The app still works. Why are you switching to another app when it's still available for now and still works if it's on your device?

Rest in *piece*
Shazam :/

Buh bye. I preferred Cortana anyway.

They'll come crawling back. Surface phone, wait for it...

How many more years will you be waiting for the mythical surface phone anyway? Just curious.

It's beginning to be like waiting for the great pumpkin.

Its going to be a show when its finally done and Panos and his crew come out for light with their end all device....just to find out what a mess Nutella has made of the OS they need to operate their creation. LMAO.

I hope for you it's irony...

Eh no big loss. Shazam works way better on iOS anyhow. For Windows I just Cortana.

Vote with your feet, actively cancel your account with Shazam, find something to replace it and support them instead. As a service provider seeing a million accounts cancelled wouldn't make it feel like a great decision.

I think if they've already committed to cancelling the app, they're not too worried about Windows users not using their service.

Do not do this. Continue using the app or start using the app. They said it will still work.

Because it is Shazam's fault Microsoft failed? If you are voting with your feet, wouldn't leaving Microsoft make more sense?

Eventually Windows Store will be removed too

Ah, that would be the app which, every single time I've tried to use it, pipes up, I'm sorry but I can't hear anything. Stopped using it ages ago.

It certainly isn't good news. Unfortunately the app never worked for me on Win10/m. It would always hang. Sometimes when I would reopen the app it would display the results of the search, but not often.

Cute. Everytime an app leaves there are 100 comments "oh, we don't need/use it" ​You know, everytime they kill off a Windows Mobile app they cut off a branch of the UWP tree. At this rate by the end of the year UWP will basically mean: Windows/Xbox stock app. ​Windows 10 is nearly 2 years old and it is clearly the UWP dream has failed miserably. Webapps and classic desktop apps still reign supreme. Who would have thought... :p ​But sure denial always works. I wonder why devs even make apps for Windows. Reading these comment section nobody seems to need anything that isn't made by Microsoft themselves.

Found several apps this week (related to my work/profession) that we thought were kewl and would be a great asset, then it became apparent it was a case of "NO SOUP FOR YOU!" Then bought a device today that requires a "must have app" that once was supported on Windows mobile, nope not anymore. In these instances there is no other alternatives such as using a browser, it's the app or nothing. Each day is a reminder that Windows Mobile is plummeting at a rapid pace and its "smarts" are like 2007/08 era. Thankfully we own the other two platforms so a simple SIM swap rectifies that but not everybody is so lucky nor wants to be :(

Perfect analogy atoqlr. The UWP tree will be a flagpole in a couple of months.....waving the white flag no less. The "I never used it so good riddance" excuse from the fanboys means that UWP is a failure. Just as 10M is a failure. Too bad too. As I mentioned MANY MANY times before, if w10m had the apps I use on my iphone, and didn't mess up the launch and leave the 1020 out of it, I would NOT have an iphone. I would still be using my favorite peice of mobile hardware I ever used. the 1020!

EXACTLY. I realized a while back that "no worries, didn't use it anyway" is exactly the reason why they stop developing. Kind of how a deli might stock a certain drink in the cooler and only 3 people buy it each week but he buys 250 per week. He will eventually stop purchasing it to sell since no one is buying it. Using the app shows that we want them to keep the app in stock so they will then invest in our happiness. I use apps I don't even like such as Instagram because I know that it's important for them to be on the platform. I mostly just follow others and look at their posts but I still use it.

UWP is awfully poorly executed by Microsoft. Looks like they don't have good developers any more. That hurts W10 adoption too. The buggiest and most unstable OS they ever produced.

Meh, tried using it but it had issues, haven't used it since and not missing it.

Meh, Cortana does the essential function.

never used it....and to be expected...

I have installed Shazam several times and never was fast enough to use it on TV. Cortana works recognizing music most of the time for me. I especially liked it when I used Xbox/Groove Music so I could just download the song after it was recognized. Now that I use Spotify Family Plan (hint Groove), the download process isn't as straight forward.

Daniel - can we get a "best Shazam replacement" article comparing Cortana, Music Match, and Sound Hound?

No need. Buy an iPhone or Android for services like these and use Windows Mobile for the rest.

Why use Windows Mobile at all?

Because not everyone is you and makes the same choices that you do.
Because grown people can do what they want without the "guidance" of obsessed haters.
Because...well, it shouldn't matter to you what other people do.

Shazam went downhill years ago. Not going to be missed.

Damn this is getting too hard. I use this app the most and now this ones gone too.

Just move to iphone, install all microsoft services and be happy with all the awesome apps you can actually use and take advantage of.

here goes another my favourite app , that's why I know windows phone are dying.. RIP

Sad! The Cortana search has been essentially useless in my testing and Ive always needed to grab Shazam to do things properly. It wasn't uncommon for me to miss the song or otherwise have the ID fail when using Cortana due to endless retrying; it shocked me a few days ago when shazam ID'd correctly in less than a second. Such a shame.

All apps on Windows mobile are, figuratively speaking, in ICU so sooner or later plugs will be pulled.....families can bear the cost and hope for recovery only to a certain extent.

Another garbage app gone. Won't be missed.

Haven't used this app since Cortana

This only makes sense, if MS does not care, why should the developers. Many more will follow and that is exactly what Nadella wants, so that he will have an excuse to pull the plug. And make apple greater again.

Another windows 10 app that is orphaned is windows central!

I've never had a problem with Cortana (US/English) Never had a reason to try using a different app.

Cortana was actually better than this app the few times I tried it with my music.

Is the "find music" feature of Cortana available on Cortana India?

Cortana can do the job for a lot of us. Screw Shazam

As much as MS is screwing you

Shazam has been always very reliable to me: Fast, accurate and gave me the lyrics and other info of artist, album, etc. SoundHound used to be great years ago, but as you may have noticed It's been a comatose app for some time, and is not as accurate as Shazam, if it ever finds the song. Now, I have not used Cortana, but as some people have mentioned, it does not give you all the features that Shazam does. So, yes, it is a real loss...

Who cares ! I don't use shazem! Disgusting app

Yeah....I use the app everyday. Who cares about 10m, disgusting OS. Nothing on it only MS own services. Like a very expensive feature phone. They are going back in time. Actually that statement is very true since the mythical surface phone is going to be a flip phone.

So just because it's a flip phone means it's a feature phone? And you're freaking out over an app that only works a third of the time? (If that!) Cortana has a much better success rate for me.

No its a feature phone because there are zero apps programs etc.....apps are essential to a moible platform. BOTS/WIN32/any other fanboy savor is NOT going to help mobile space. so YES a feature phone. Just like the motorola V60......that is essentially what the almighty surface phone is going to be able to do as a mobile device. People want their phones to do things while mobile, **** plugging in a screen/keyboard and **** like that....thats for desktop. People want to unlock hotel rooms, order things while on the go, pay for their things they buy, collect their rewards with their phones. Again....NOTHING the surface phone is going to accomlish without APPS. NOPE apps are not as "powerful" as the win32 counterparts...but they are more powerful as a moible first program. Meaning while "mobile" you do things with your phone. It seems most fanboys here would be perfectly happy with 3 apps on their phones. cortana, edge and outlook. FEATURE PHONE. I use my phone to do ALOT more than I ever could do with my 1020. AND ITS AWESOME. just pull out my phone tap it on the hotel room door, and it unlocks. Walk up to my rental car and it just unlocks and starts automatically, tap my phone and pay for dinner, get airmiles or other reward at the same time. ALL things you can't do with windohs phone.

"cloud first, mobile first" ! Bullshit first?! MS couldn't have destroyed the platform faster even if they tried! Or perhaps that's the point? When are we going to see the first Microsoft Android phone?!

How can an app that recognizes music be disgusting? Lame, senseless, useless, poorly designed maybe but not disgusting. I use this ago alot, never thought I'd see it go. I've tried Cortana, not as good. Getting close to moving to Android. One plus three probably. Still hoping for Jolla phone.

There are some perfect functionning community ports on some selected android phones for the Sailfish OS (especially Nexus 5 which can now run Android app). And you can use the Dualboot to switch between android roms and Sailfish OS whenever you want.

Cortana work well, and it keeps history.. Last time I use Cortana to recognize music was three months ago and I tried it now and found my search history still there

No biggie, used it but nothing to write home about.

Until ms can combat the paid off control of devs that are pushed to stop windows support aka apple and android. This will continue to happen

Wow theRealDarkFact...please take off the tinfoil hat! apple and android pay off developers to not make microsoft apps? you are a special kind of "out there" are you not?

Wow, Steve, the way Apple and Google act I wouldn't doubt they tell developers "if you make apps for Windows we can make sure you don't for us"

If you believe that I have tinfoil for you too bebocheck.

Oh man, I would love if something like that was revealed. The shitstorm and lawsuits would be a delight to watch. :D

Right. Developers do not make apps because of some conspiracy, not because Windows phones do not sell and never have. Newflash, developers do not make apps for BBOS, WebOS or Symbian either. Is that also a conspiracy?

Tinfoil hats for sale. Just like the MS employee office cleanout set I was selling last year. Now, I have the Developers are paid by Apple and Google conspiracy kit. Roll of acan aluminum foil to form into hats to block A and G, from reading your thoughts. WOW fanboy's are CRAZY!

More and more people realizing that Windows 10 is a stupidly buggy joke that's simply not worth supporting, especially when the company behind it doesn't seem to give a sh*t about fixing bugs in it. Instead, you see them stupidly laying off thousands of employees (who could have been put to QA for the software) and shamelessly throwing the half-assed software in the face of consumers to do the testing. Everyday that bald indian runs microsoft, I just keep missing Steve Ballmer 😢

Windows 10 isn't as bad as you say, actually it works very well for most people. And I'm sure MS teams care about bugs and they are working very hard on them. Lots and lots of very capable, smart people at MS that deserve our respect. Most CEO's though are highly overrated imo, not only Microsoft's. They are responsible for the strategic decisions that make or break companies. But at the end of the day strategy = educated guess. No guarantees. Luck is a big factor for succes, besides working hard. They are treated and acting however as if they are Gods and paid accordingly with 7 figures or more. As if they know it all. MS missed the mobile boat completely under the leadership of all-knowing-jumping-all-over-the-place God-like Ballmer. But can we blame him (?) after all he was just guessing and gambling, just like we would do. I'm sure he is a quite capable guy. But nothing special, apart from his uncontrolled energy-level. Just as capable at making wrong or utterly stupid decisions as most of us could do. And Nadella? Just the next thirteen in a dozen guy in charge. Well, ok, .. six in a dozen. Seven? The admiration and status these ceo's have in media and public opinion is a hilarious lipservice. They really do not care about you and me and they owe us nothing. All they care about is the shareholders. Thats why I would never get too attached to a company and being a fan sounds really weird to me. Go where you get the best service and/or best deal, whether it is MS, Android, ios. And so should developers. Its just a name. Run by a quasi God who does not care about you.

Shazam was Gimped out anyway, who cares they didn't put effort into it.....good riddance

Don't worry. Surface phone will come out and everything will be magically fixed :)

Or we will have an article by Rubino about : the awesome cancelled Surface phone.

And what in all hell is it going to run? I hope Nutella is at home in his garage developing some sort of OS for it.

Never worked for me on Lumia 950... App started but kept turning to find the song/music. Cortana finds all tunes, so no big issue...

Cortana...? It doesn't show the lyrics and redirects you to Store for purchasing the song. And it's not accurate. Michael Bolton's "A love so beautiful" identified as... "Moon patrol" of some indian singer. WTF

Argh... This is becoming a real annoyance. Good thing my next phone will be an S8. Been with Windows Phone since day one. Finally ready to leave it behind and move on.

I used to use shazam a lot during the old wp8 days but is it only me or the shazam app on wp10 did not work at all? I tried several times but the app did not work, it just said "listening" and stayed like this forever.

The same. I was wondering if it was just me

I've never used this app before, either on Windows or Android. I know its functionalities, but never felt like using it

Yeah, about that... Just compared SoundHound and Shazam. Shazam is much better. 5/5 songs and SH only 3/5. It was the same music.

You need a bigger sample size to honestly compare.

ok. 20/20 for shazam and 13/20 for soundhound.....

Cortana is useless compared to Shazam. Its slower, often wrong and sometimes cannot even recognise the tune. Dont now why it's so poor but obviously it could be much better - Shazam proved that!

The PC app section is really hurting also. The games and art programs seem decent, but other than that apps just dont seem to be coming. Ugh. Like them so much better than web pages. All these Nutella backers kept saying once the PC store gained steam, it would start helping push the Mobile store. Now that the PC apps are leaving? What now? Anyone that doesn't think this lazy ass token CEO doesn't need to leave is blind as a bat. Get this loser out of here already.

Satya isnt going anywhere troll

Ha ha ha...you sound just like a guy The stern crew pranks with phone calls....."TROLL"!

a troll is someone who posts for a reaction. I post because I honestly believe that Nutella is a lazy, greedy POS. Completely different than a troll. Educate yourself.

Missionsparta....I was not calling you a troll. I was making fun of the fanboys calling you a troll.

Yes Satyas fault Balmer couldn't get anything out of windows mobile for 7 years except a higher percentage of budget phones sold to people who didn't want to spend money on phones let alone apps. Lumia 520 is what my parents use.

First off, at least Ballmer made an effort. And if you give up on Mobile, the rest is going to sink eventually. Two things are driving everything...mobile and the consumer. And saying "he did this also" is a five year olds argument. By the time Panos finishes with whatever Mobile hardware he is busting ass on, Nutella will have demolished what's left of Mobile and both the PC and phone app store. How grand.

This is really starting to become sickening. Yes I agree we don't all use shazam,but what if it was an app you do use. This "the website is better anyway" or "I don't use the app so who cares" is stupid the whole point of UWP is apps so even if one app is lost it's a blow to the platform. But all in all I blame MS who for the past two years say one thing with their mouth and another with their actions. Wasn't RS2 supposed to be all about mobile now that has been pushed to RS3, but what if RS3 isn't about mobile either. My point exactly

Next week Cortana app pulled due to low market share

really...who needs shazam? when we have cortana

And who needs really UWP apps when we have win32 and browsers?

And who needs browsers when we have notepads and pencils... *rollsryes*

And who needs mobile when you have 2 soup cans and a peice of string.

I stopped using it once we had the Cortana feature for identifying songs, which is also tied in to the Groove Music archive. So in practice there's no real loss.

It sucks when an app is lost but it doesn't hurt since Cortana does the job of searching music just fine.

If it was just an enhances webwrapper, why even remove it? There was no need for updates or maintenance.

They said it will continue to function in certain cases.

It might be useful for WIndows based websites to keep a central database of "abandonware" to help Windowsphone users keep track of apps that have been withdrawn or when they just stop working.

My final straw guys -_-;;

Final straw is an app that never worked? I just stumbled across Cortana's service over my frustration with Shazam. And guess what?? Cortana told me what song it was on the first try.

Worked fine for me. Had the "quick find" shortcut pinned to my start screen for years now

Never liked that app, but...

I'm waiting for:
Microsoft pulls the plug on windows 10 mobile lol 😁

I'd at least have some respect for Nutella if he has the balls to do it, but that fool cant get off his dead ass for two seconds to address anything with more than a few lines of BS.

Too busy writing books that will sell dozens. To the fanboys. Coming soon to a barnes and noble bargin bin near you!

What in all hell could that guy put on paper that anyone would want to read? A 100 and 1 reasons Women Shouldn't Ask for a Raise?

How to hit "reset" on the company you were given to drive it into the ground.

How to Sell a Grande Mocca Latte While Driving the Tech Company You're Running Into the Ground

I don't have cortana,this app was good for me. They will be back soon,beging for forgiveness.

They won't be back anytime soon. and even if by any miracle, WM10 survives, goes back on track in Mobile OS market and closes the app gape. They won't ask for forgiveness because you will just shut up and download all the apps that you were pretending you didn't need.

Never worked for me anyways. When I try to identify a song it doesn't find it, even if I put my phone right next to the speaker.

I found Shazam to be hit or miss. Sometimes it got the song in 2 seconds and sometimes it didn't at all. Cortana music search works just as good IMO. Sucks to lose an app but for me it is no huge loss.

There ya go fanboys, your precious mediocre platform lost another app. But of course, you will find another pathetic excuse...Microshit and their low cheap OS, tested by insiders...pfff

At least its more secure than Crapple and Android (with its no standard os on devices).

More secure? nope. pipe dream. Just like MacOS is no more secure than windows as they claim. Just that no one uses windows mobile so why bother trying to crack into it. For nothing.

I did not use it anyway Bye Bye, We won't miss you much


So Shazam got discontinued because nobody used it. Nobody used it because the darn thing never worked. Simple as that folks.

Worked perfectly fine on my Surface Pro, even better than it did on my OnePlus One. Only downer is that it kept demanding I login with a stupid facecrook account instead of letting me login with my Shazam account...

Cortana is not available effectively anywhere in the world. Couple of countries out of 150. Was using this app pretty often, didn't know it is a zomby already.

FWIW, Adobe's Experience Design app is UWP. It's them tip-toeing into it. Smart. (Loads fast af also, a first for Adobe even on a high-performance SSD.) I'd love to see Adobe offer CC products through the store. Hell, I'd love to see every app through the store. Steam included. (Pipe dream? Current logistical issue? Maybe.) I don't use Slack, but I love it's in the Store. Teams isn't. "Full" Office isn't. Most "programs" are not. I would love it to really become the application hub it's meant to be. UWP or Centennial, doesn't quite matter to me. That said, I'm a firm believer that W10M is going to be killed off. It has to. It must truly become One Windows and transform itself for the device it's on. This is partially where OneShell comes in, to make that seamless. Windows on ARM is what could make this possible. But there are so many layers to this Windows beast that just going all in isn't practical. It's important to remember for as much as we may love Windows and are armchair quarterback managers for the company, there is a lot that must be considered. To see Windows come even this far in a relatively short time, versus simply scrapping it and starting over, is a great feat for any company to accomplish. It's ambitious. Maybe too ambitious, even. They could have iOSed the hell out of it, but they realized they could do something totally unique. If Apple tried that with what's now macOS, they'd probably have similar growing pains. Also, Windows 10 Mobile still isn't Windows 10. It's an approximation with many, many shared elements. The true Windows experience of the future isn't Continuum on phones, but it's the idea of Continuum. You run full Windows on your phone which is intelligently paired down until you plug it into a monitor/dock. Then, it's Windows 10 as you use now. Continuum is good, but it's no replacement. It's almost a functional proof-of-concept. When the true One Windows experience finally happens--and it must--only then can all of this pay off. The question becomes: will the masses care? Will the developers care? To close out, and to tackle the last question, I'm truly unsure (outside of market share), why developers seem to not like programming for Windows. Is the language stale? Does Microsoft need to "Swift" it up? What practical reasons do developers have to shun Windows like they do? I can't imagine it's just market share, but maybe it really is that simple. I'm not a Dev, so if you have an idea, please enlighten me. Thanks for reading if you've made it this far!

I think it's mainly market share. Developers won't devote time, resources and money and get little or nothing in return.

Brian2014, It's 100% market driven. No ROI. No one using windows mobile, they use browser on desktop, not UWP. Simple. Failed system from the start. Why put time and energy into creating a UWP app when the only apps the users of said platform use is cortana, edge and outlook. Eveerything else is "edge is better". Well, NO it's not. The fanboys all know that apps on apple and google systems are miles ahead of edge for doing EVERYTHING. Just to blind in their faith of one company or OS to admit. I used to be like that....not anymore. I have both iphone and android phones now, and they are WAY ahead of the waste of space W10M is.

One more step for me to leave wp. A pity. Cortana is not available in my native language so is not an option for me.

Use and support what you like, or be part of the problem.

what your point fails to address is the scenario where the thing you like loses features and becomes worse over time and becomes something you no longer like. that's where it headed for me and why I was forced into an Android device. yes, forced. Thanks, Verizon and Microsoft (Yes, I blame them BOTH).

It is disappointing to see success on hold while something else gets the attention, but no one notices until the need for innovation gets people to look at other options. For instance when the transistor was discovered but valves already had a following for making TV or radio, why make printed circuits for valves tvs if no one uses them. The advancement of transistorised technology was delayed by popular choice until much later despite transistors eventually offering the advancement that we now see. This I think is kinda how I see WP and IOS. The future is on hold while the valves are doing what people expect today. Perhaps this is an on hold solution for Shazam.

Considering it never worked on my Lumia 950, I'm not surprised. Clearly they couldn't be bothered to get it working (it would show the spinning logo when you ask it to tag a song but it wouldn't stop spinning at all). Saying that, if as people have said above, it required a facebook login that would be an automatic uninstall for me. The problem isn't that Windows phone is a bad OS - to me it's far easier to use than iOS. It's simply that poor market share means that devs can't be bothered, even though there's a huge market for devices running Windows. Pretty disappointing.

Instead of whining get back to the them. I already did. Let's show them we are still many. Here is the link: https://support.shazam.com/hc/en-us/requests/new

I would not call 20 fanboys many.

I think we should just make peace that the app gap will better

I think we should just make peace that the app gap will get BIGGER. there Nthato, I fixed that for you!

I wouldn't be surprised if Microsoft one day stop support for phone app on wpm

I stopped using 3rd party music search apps when MS added the feature to Cortana, I'm guessing it was the same for most users.

Cortana does an excellent job.

Well, just tried Soundhound... It did NOT perform well. only 3 of 10 songs were recognized, and only cause they are very popular tracks. And you have to hold your phone like 2 inches from the speaker. Almost complete crap IMHO. Guess I gotta keep looking for an alternative to Shazam...

You can all thank Satya Nadella for killing Windows Phone and in the near future, Xbox. This guy believes it is best to put all of their services on all the platforms. If that's the case then get out of the OS and hardware buisness. What's the point of having your own OS if you're going to put all your gems on competing platforms? Microsoft should just stick to Windows, Office, and corporate stuff. Sell Xbox or just make it a Windows app cause there's no reason to buy an Xbox when you can play all of their exclusive games on Window, and free online!

XBOX is still one of the biggest gaming brands in the world. It's second in its market next to PlayStation. Comparing XBOX to Windows Phone it would make it the iOS of the console gaming industry, no small feat at all. It's not going any where any time soon!

I can use cortana for this, bye shazam

This is another novelty app that I have never used. Other people obviously have, but I dont really consider it a loss. Its just one less app. I also have an iPhone in my house and honestly the majority of apps on there are novelty too. The mobile game boom was a few years ago and everything is in-app-purchases now for mediocre games. Most are kinda lame graphics. Nothing compares to an Xbox or PS game anyway. Maybe the mobile platform really is becoming less relevant. Things like Cortana are doing away with lots of things. Why get upset if UPS removes their tracking app if Cortana can do it? Its built in. I see no fault in that.

There ya go. Like I said, New surface phone. Feature phone. Edge, Cortana and outlook. Nothing more.

Super apps will take over soon. You can already see it. Facebook, Cortana, Skype, WeChat. These all have functions that apps used to do. Times change.

Still apps. still not BOTS, Still not WIN32. STILL APPS just better ones!

Oh, and btw, the facebook apps still work WAY better on IOS and android then they do on windows devices.....JUST SAYIN!

My wife just uses the Facebook mobile site. Why would you need an app? She just pinned to her start screen.

I do same. FB app not required, nor Amazon app; just pin website to start

THe facebook app is more suited to mobile thats why! The facebook app on andorid and apple are better than the website, and miles ahead of it on moible windows.

It doesn't matter if Shazam disappears from Windows Phone. Cortana does a perfectly good job of music search by listening.

It's a matter of time, all apps will leave Windows Mobile. Time to switch to Android or iOS.

It's so funny to read your comments. You all hide behind Cortana. However, you do not understand that this news only demonstrates the tendency to the developers' escape from Microsoft platforms.

I understand your point, but it does not change the point that in this case it doesn't matter. Why would I want to use an app when the feature is built into my OS? I had this app installed on my phone at one time and other than trying the two to compare a few songs, I never used it. I would imagine this is the case for most users on this platform if it fills their needs.

But not only in this application. I myself used Cortana. Many developers leave the system. Yes, there are good basic applications on Windows, but only they do not satisfy all needs :)

I really want QR Code reader back in the OS. Don't want to use separate apps if I can avoid it for basics like that

Don't really care anymore, as I had enough of Windows Phone for 3 years, and switched to Android back again. I mean, don't get me wrong. I love WP, but the of lack of apps, or app updates, and beacuse of MS I just had enough. I would have switched before, but I'm a developer, and I like developing for the platform beacuse of C# and XAML, so the decision was very hard. At least I found Xmarin, so I will start developing with that and learn new things. But I don't regret using the platform for 3 years.

I started with Lumia 800 and now I have a 950 model. However, yesterday ordered an android smartphone. I like the mobile Windows, but Microsoft has done everything so that it does not become popular lately.

How much would it cost MS to pay for apps like these to keep them in Store?

I just uninstalled the shazam on my device right now. I have downloaded soundhound, it works great. Shazam is just a music identifying app, even Cortana can identify songs. Soundhound does a great in identifying songs too.

Don't need it , never used it .

so sad, maybe it is the era of Cortana now

yet one more reason to dump win mobile. Ms will not do anything to try to keep apps available.

I loved saying, Hey Cortana Shazam this. I normally use Cotana's music identifying function but "Shazam this" command had its own charm.

One after another apps quitting and market share plunging every passing month and Nutella launching books...

But Cortana is not available in all languages. In the Netherlands, dutch part of Belgium and others, people must change their phone language to english in order to have Cortana and the Music recognition add-in.

It's good to remember that Cortana is available only in a few limited countries, so it's not a reliable alternative to Shazam.

There is still no Cortana for Estonia and hundreds of other nations availebel in Microsoft world??? How this "ecosystem" developers and deciders think that it is OK???

Mhh... Will discontinued Apps like this also be missing after performing a Recovery from a BackUP?

With cortana's music id integration , does it really matter that a relatively less popular app decided to pull the plug?? I have hardly noticed people around me use shazam even on androids and ios.....so i really i dont see anyone getting hurt.....after the decision.....and using cortana is much easier than unlocking the phone & opening shazam for the same.....

It isn't good news when an app is pulled out because it cannot be sustained for the aforementioned reasons. And yet, while I will miss Shazam and it had provided me with some features not available on Cortana, regardless of it being a web wrapper. I will use Cortana in the mean time. Both have their advantages and disadvantages. It is disheartening when an app most consumers use isn't being supported, while to most others it probably doesn't matter. Certainly is rocky road, mountainous terrain ahead for Windows Mobile, here's to hoping and hoped we all have long that things turn around. The unknowns make people uncomfortable and MS is very secretive about whatever they are/aren't developing.
Meanwhile my X3 keeps on turning heads around and people ask me why are your apps moving like that on the start screen🙂.

With websites having mobile versions, Cortana, Skype, Facebook and others doing more, apps will become less needed. Myself having tried many apps have most of the time just uninstalled them later, like this Shazam. I actually uninstalled it a week before this news came out because I never used it.

you must never use your phone for anything other than web browsing, and checking email. Sitting around. People on the move use their phones for ALOT more than just looking at them and websites.

Shazam hasn't worked on my phone properly for almost a month now, so I'm not surprised. It just sits there "listening" forever, and never does anything....

Although I hardly used it since Cortana was able to identify music, it's a loss in the app store. Sigh...

I always use Soundhound, it hasn't been updated in years, but it works fine and does the job in W10M

Yes it is also an alternative to Shazam but we all live Shazam

I use Cortana the vast majority of the time, but Shazam was better with less mainstream stuff.

Sad to see a major app leave, but Shazam is relatively useless on any platform. There's never enough time to pull out your phone and hit the button for TV or radio ads. I can use Cortana to identify songs, which I don't do that often anyway...

LOL sad windows phone user. I already moved back to android. Windows mobile is too slow progressing

By the way, Viber got a new update! They said we won't update last month. Seems like they changed their mind. WP Central should make a news for it.

Who cares. Im use to no apps on my great and powerful windows phone HP Elite x3 Ill use cortana tune lookup.

just did a hard reset on my 950 with latest insider, still has Shazam front and center on the home screen.

Just checked the app on my 650 after reading this. It still works really well, and Facebook login had no problems for me.