SK Hynix Gold S31 review: Notable price and performance amount to a new contender in the consumer SSD market
South Korean giant SK Hynix makes a foray into the consumer SSD market with the Gold S31.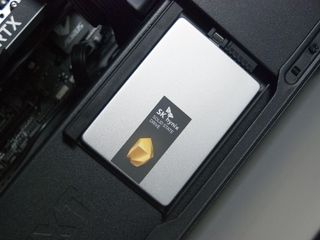 (Image credit: Windows Central)
SK Hynix, one of the world's leading semiconductor manufacturers, has long focused on Enterprise and OEM products. You can still find its solid-state drives (SSD) in many pre-built laptops and PCs, but until recently, its storage solutions were not available on the consumer market.
SK Hynix is now looking to cut in on the storage market that has been dominated by Samsung, Micron, and Western Digital, and its first offering — the Gold S31 2.5-inch SATA SSD — seems to be a winner. I've been using it regularly to see whether or not it's worth being added to your PC.
Bottom line: The SK Hynix Gold S31 gives PC builders and upgraders another option when it comes to solid-state storage. It matches closely Samsung's 860 EVO in terms of durability and performance, and it costs less.
For
Five-year warranty
Competitive price
Strong performance
Good endurance
Against
No specialized software other than a migration tool
Maxes out at 1TB
What you'll love about the SK Hynix Gold S31
Depending on your storage needs, the Gold S31 comes in 256GB, 512GB, and 1TB sizes, all in the 2.5-inch form factor using the SATA III bus. It will fit into any laptop or desktop PC that can handle a 2.5-inch SSD, so it's a valid option for anyone upgrading or building their own PC from scratch. I was sent the 1TB version to test out, though you should expect similar performance no matter the size.
The Gold S31 uses SK Hynix's proprietary Quartz controller and 72-layer TLC NAND flash technology, and the largest 1TB version has a 600 Terabytes Written (TBW) rating. This means that you should be able to write up to 600 terabytes before the drive fails. Putting that into perspective, spread out over the five-year warranty, you'd have to write about 330MB of data to the disk every day to hit its theoretical ceiling.
Not uncommonly, the smaller drives have a different TBW rating. The 256GB drive sits at 150 TBW, while the 512GB drive sits at 300 TBW. This puts it in line with the costlier Samsung 860 EVO and puts it ahead of the less-expensive Crucial MX500, which offers a 360 TBW for its 1TB drive.
I tested the Gold S31 first with CrystalDiskMark to get an idea of where it sits with sequential read and write speeds. Also listed are speeds from some of the competition, including Samsung's 860 EVO and Crucial's MX500. Note that all three drives performed essentially the same with sequential and 4KiB 8 Queue with 8 Thread tests, while the 860 EVO sent the Gold S31 to second place with 4KiB 32 Queue with 1 Thread and 4KiB 1 Queue and 1 Thread tests. The Crucial MX500 came in last with the last two tests.
SK Hynix Gold (CrystalDiskMark)
Swipe to scroll horizontally
| Test | Read speed | Write speed |
| --- | --- | --- |
| Seq Q32T1 | 562.5 MB/s | 531.6 MB/s |
| 4KiB Q8T8 | 406.2 MB/s | 369.6 MB/s |
| 4KiB Q32T1 | 285.4 MB/s | 265.5 MB/s |
| 4KiB Q1T1 | 32.04 MB/s | 100.9 MB/s |
Samsung 860 EVO (CrystalDiskMark)
Swipe to scroll horizontally
| Test | Read speed | Write speed |
| --- | --- | --- |
| Seq Q32T1 | 562.5 MB/s | 534.9 MB/s |
| 4KiB Q8T8 | 406.1 MB/s | 378.8 MB/s |
| 4KiB Q32T1 | 321 MB/s | 299.7 MB/s |
| 4KiB Q1T1 | 41.89 MB/s | 115.5 MB/s |
Crucial MX500 (CrystalDiskMark)
Swipe to scroll horizontally
| Test | Read speed | Write speed |
| --- | --- | --- |
| Seq Q32T1 | 564.0 MB/s | 522.3 MB/s |
| 4KiB Q8T8 | 407.3 MB/s | 380.0 MB/s |
| 4KiB Q32T1 | 209.6 MB/s | 195.8 MB/s |
| 4KiB Q1T1 | 43.55 MB/s | 101.6 MB/s |
Next, I ran some tests using ATTO Disk Benchmark, an old favorite that measures performance as you scale up file sizes. Interestingly enough, the Gold S31 outperformed the 860 EVO in with the smaller file sizes in these tests.
Image 1 of 3
Considering you can save about $20 on a 1TB Gold S31 compared to a Samsung 860 EVO, it will no doubt be tempting to go with SK Hynix's hardware. You'll save about another $10 on a Crucial MX500, but it won't match performance or endurance. Before making a final decision, however, there are some things other than raw performance to consider.
What you'll dislike about the SK Hynix Gold S31
The SK Hynix Gold S31 comes very close to the Samsung 860 EVO in terms of raw performance, enough that you shouldn't mind saving money on the former SSD. However, it does top out at 1TB, whereas the EVO 860 can be had with 2TB and 4TB of storage. This still makes it a better option for those who need bulk storage from a single drive.
Swipe to scroll horizontally
| Category | Spec |
| --- | --- |
| Capacity | 256GB, 512GB, 1TB |
| Interface | SATA III 6Gb/s |
| NAND | 72L 3D TLC |
| Controller | Quartz |
| Warranty | 5 years |
| Endurance | 600 TBW (1TB) |
It's good to keep in mind that while SK Hynix has proven itself many times over with its hardware in the Enterprise and OEM space, this is its first consumer SSD offering. That doesn't mean this is a sub-par drive; it just means that there's less support around it when it comes to software and user experience.
A selling point for the 860 EVO is Samsung's Magician app. It's basic, but it's useful if you'd like to check out performance and optimization. Crucial has similar software available to help optimize performance. The Gold S31 does have some software to use with it, but it's a simple migration tool that helps you move data from your old drive over to the new hardware.
Should you buy the SK Hynix Gold S31?
As long as you don't mind a lack of supporting software and a storage capacity that tops out at 1TB, the SK Hynix is a viable alternative to other popular 2.5-inch SATA III SSDs on the market. It won't quite match the overall performance of the Samsung 860 EVO, but the difference is much, much smaller than the $20 price difference would make it seem.
The 600 TBW endurance means you can theoretically write about 330MB of data each day for five years (the length of the warranty) before it fails, putting it in line with what the 860 EVO offers and well above the more affordable Crucial MX500. If you're upgrading or building a new PC, the Gold S31 is definitely worth considering.
2.5-inch SATA III SSD
Endurance and performance

With a competitive price and impressive specs, the SK Hynix Gold S31 gives you another viable option when looking to build new or upgrade an aging PC. Grab it is 256GB, 512GB, or 1TB sizes.
Get the Windows Central Newsletter
All the latest news, reviews, and guides for Windows and Xbox diehards.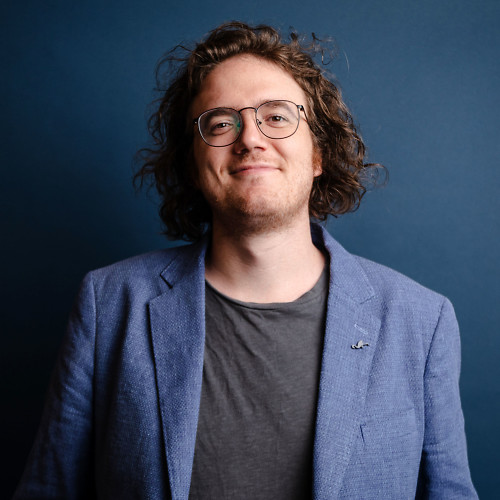 Senior Editor, Laptop Reviews
Cale Hunt is formerly a Senior Editor at Windows Central. He focuses mainly on laptop reviews, news, and accessory coverage. He's been reviewing laptops and accessories full-time since 2016, with hundreds of reviews published for Windows Central. He is an avid PC gamer and multi-platform user, and spends most of his time either tinkering with or writing about tech.