St. Paddy's Day App Update Roundup: Maxthon Browser, QONQR, UnfollowSpy and more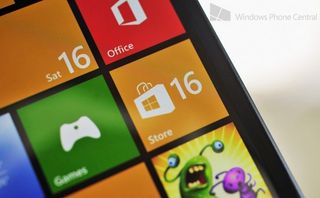 Many of us are celebrating Saint Paddy's Day, but developers have been hard at work getting new releases out to your Windows Phones. Today we'll be looking at a number of apps, which have been bumped to new versions to include new functionality and bug fixes. Grab a hot (or cold) beverage, get comfortable and join us past the break for the run through.
Maxthon Browser 1.2.1.1000
There are a few alternative web browsers available for Windows Phone and Maxthon is a popular solution. We've previously looked at the Maxthon Browser and how it provides a speedy experience. The developers have released version 1.2.1.1000, which includes the following additions:
Adjust your Quick Access tiles and move them around to access your favorite websites in just one click
Re-load a web page as often as needed with a new refresh/stop function
Open pages in new tabs when typing url
If you're looking for something a little more than Internet Explorer, give Maxthon a try today and see how you go.
UnfollowSpy 2.1.1
Using social networks like Twitter or Instagram, you may wish to be alerted to folk who severe their connection with you by hitting the "unfollow" button. Luckily, UnfollowSpy is here to help you stalk your stalkers and know who has decided to stop receiving your content.
Here is what's new in version 2.1.1:
Splash screen added
Redesigned settings page
"Refresh mode" setting added
Bug fixes
The app supports both Twitter and Instagram, enabling you to check out some useful statistics.
2flickr 1.7
The Windows Phone developer community produce excellent third-party apps for services that haven't quite got their act together when it comes to platform support. 2flicka is an unofficial client for Flickr, which has been bumped numerous times to include new functionality.
Version 1.7 for 2flicka is a rather minor update, bringing the following changes to Windows Phone:
Unified UX to be more consistent throughout the app
Improved hi-res photo viewer
Anyone who uses Flickr should definitely check out 2flicka as their portal to the popular photo sharing network. It's a superb app and is frequently updated.
Permia Duels 1.0.8.0
Card games are becoming seemingly more popular with the likes of Hearthstone from Blizzard, and Permia Duels is an excellent title for Windows Phone. Players take charge of creating the perfect deck, upgrading and forming new cards, taking on other players in battle. The gameplay is simple, yet highly addictive.
Version 1.0.8.0 introduces the following:
Detail view
Messages view
Bug fixes and general improvements
We recommend you check Permia Duels out, especially since it's free (in-app purchases) and battles can be quick making it perfect for those who have a few minutes to spare.
​Odds and ends
Not only have we received tips and notifications on the above apps and games receiving updates, but also the below listings too. Check out to see if your favorites have been bumped to new versions.
Rich Edmonds is Senior Editor of PC hardware at Windows Central, covering everything related to PC components and NAS. He's been involved in technology for more than a decade and knows a thing or two about the magic inside a PC chassis. You can follow him over on Twitter at @RichEdmonds.
Happy paddys day from Ireland :)

It's St. Patrick's Day. St. Paddy's isn't something that should appear in print in a newspaper or blog. I'm not religious or anything, but had to be the Irish person to complain about this on here!

And if it did appear, shouldn't it be "Patty's"? I mean it's not St. Padrick's day...

Uh, why do we care about if it's Paddy's, Patty's, or Patrick's. Does it really matter?

I see we're dealing with the dumb Americans again with no sense of place in the world, and no respect of tradition. Yes. It matters. He's a patron saint. Look it up. He has a proper name. Would you like Cheers Day instead of Thanksgiving? You people and your arrogance astound me.

So I guess the Irish must be American too, eh? It appears as though "St. Paddy's Day" is fine. Unless you're just trying to make the point that it matters at all, in which case I agree, but without the vitriol.
http://www.independent.ie/irish-news/politics/enda-survives-paddys-day-roast-now-for-the-grilling-30098181.html
http://www.thejournal.ie/st-patricks-day-in-berlin-draws-big-crowd-1360110-Mar2014/
http://www.irishexaminer.com/ireland/capital-kicks-off-weekend-st-paddys-day-celebrations-in-style-262117.html
http://abcnews.go.com/blogs/lifestyle/2014/03/please-dont-call-it-st-pattys-day/


I find your arrogance and bigotry astounding. I wasn't the least bit arrogant. I was asking a question. That's what that curly thing with a dot under it at the end of a sentence means.

The abbreviation for St. Patrick's day is St. Paddy's Day. Patty is short for Patricia. Paddy is short for Padraig, the original name now commonly known as Patrick. So hope that settles that.

What has changed in Audio settings?

The audio settings now shows equalizer written under the name in the settings menu but does not display the equalizer in phones like Lumia 520. I mean the equalizer just comes and goes in a split second.

Actually, the change is it supports speakers and not just headphones now....

Why doesn't it support the 520 tho?

Exactly my point. This is not a very proper way to save costs. Adding an equalizer doesn't even cost. It's just part of a software.

Is there any dolby quality improvements in audio???

its to distinguish it as an entry level phone, and also, that dolby tech is licensed, meaning.. yea, they pay for it(not sure if that EQ falls under dolby's ownership or not too).

??? I don't see that.. Can you please explain further?

It's always been like that.. I took a screenshot before I updated the app for comparison..

Anybody know of any good earthquake apps?! We got hit with a 4.4 earthquake here in LA about 2 hrs ago!

No, but this is why I like living in Florida if a tsunami hits it'll hit Cuba first.( a tsunami is relevant because if I get a earthquake here it can cause a. Tsunami because Florida's closest fault line is in the ocean)

I use Quake Watch and I think it is pretty good

Eeeerm did the Earth move for ya....!!!

Uc browser now lets you go to Bing without redirecting you to the built in app.

When will they fix Volume control bug? It is like Volume control does not work on a playing song, it works when song is changed. Anyone else facing same?
Windows Central Newsletter
Get the best of Windows Central in in your inbox, every day!
Thank you for signing up to Windows Central. You will receive a verification email shortly.
There was a problem. Please refresh the page and try again.