StarCraft 2: Nova Covert Ops DLC packs announced for spring 2016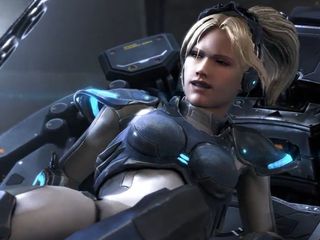 The third and final StarCraft II retail expansion pack, Legacy of the Void, will be released on November 10, but developer Blizzard isn't done yet with adding content for its hit sci-fi RTS game. It will release a series of DLC packs called Nova Covert Ops, the first of which will launch in spring of 2016.
The DLC packs center on Nova, the Terran who was supposed to be the lead character for Blizzard's console third-person shooter StarCraft: Ghost before it decided to cancel the game several years ago. Blizzard's Chris Sigaty told Polygon:
There's no word yet on the pricing for these StarCraft II DLC packs.
Source: Polygon
That's kinda out of the blue. Or have I just missed all the ads?

That picture is hilarious

Still trying to resurrect Starcraft Ghost, eh?

Still waiting for StarCraft: Ghost.

I know right? I hate rts games. I only played StarCraft and Warcraft because the storylines were awesome. Would love a fps or mmo starcraft game.

Love starcraft! Interesting to see what comes of this.

November Anabella how I missed you. If they bring us StarCraft ghost maybe we might get B.C. sometime as well

I'm done with starcraft releasing a new update for its game every year.
It's ridicules stretching us out for years on end.

Warcraft 4 please ( Blizzard do update the engine for the next warcraft game ). Posted via the Windows Central App for Android
Windows Central Newsletter
Get the best of Windows Central in in your inbox, every day!
Thank you for signing up to Windows Central. You will receive a verification email shortly.
There was a problem. Please refresh the page and try again.