Suicide Squad: Kill the Justice League for Xbox Series X and PC — Everything you need to know
Everyone's favorite team of villains is finally getting the game they deserve.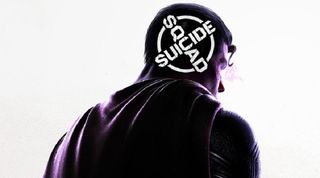 (Image credit: WB Games)
After all these years, the team is back. Rocksteady Studios has confirmed that it is working on a Suicide Squad game. The developer behind the Batman: Arkham series gave us our first glimpse of Suicide Squad at DC FanDome in August 2020, with more following in updates since that reveal.
We'll run through everything we know about the game so far as we get closer to its release, as with Rocksteady Studios' pedigree, this could end up being one of the best Xbox games available when it arrives.
New story trailer for Suicide Squad
At DC FanDome 2021, we got our first in-depth look at Suicide Squad: Kill the Justice League, sharing more on what will go into doing the aforementioned killing of the Justice League.
We get glimpses at characters like Amanda Waller, Superman, the Flash, and more. Check it out above.
What is the Suicide Squad?
The Suicide Squad is a team of supervillains from DC Comics. There have been several iterations of them over the years, but they usually take the form of a task force employed by the government, under the leadership of Amanda Waller, to perform operations that were considered to be suicide runs or secret missions that the government otherwise wanted off the record. These were done in exchange for reduced sentences and parole, and members were implanted or fitted with bombs to ensure obedience. Disobey Waller and she wouldn't hesitate to set off the bomb.
Notable members of the Suicide Squad over the years have included Harley Quinn, Deadshot, Captain Boomerang, Rick Flag Jr., King Shark, Deathstroke, Black Manta, Duela Dent (Joker's Daughter), Enchantress ... well, there are a lot.
In Rocksteady's version, the squad will be comprised of Harley Quinn, Deadshot, King Shark, and Boomerang. The game was first revealed just ahead of DC FanDome 2020, confirming that the rumors were true.
Suicide Squad: What's the gameplay like?
Judging from Rocksteady's previous work with the Batman: Arkham series, you can likely expect brutal melee combat. We've heard that it is a loot-based game similar in style to Marvel's Avengers, but this is unconfirmed. It will feature 4-player co-op, but you can play the game entirely in singleplayer. In this case, the rest of the spots will be filled with AI. Players will be able to switch between characters at any moment during gameplay.
Rocksteady Studios and WB Games revealed the gameplay for Suicide Squad: Kill the Justice League at The Game Awards 2021. The new trailer shows off the gameplay style of all four squad members as they try to defeat Flash. The key word being "try."
All four have fairly unique fighting styles, with Deadshot flying around and sniping foes, Harley getting up close and personal with her bat, Captain Boomerang using his shotgun and boomerang with brutal efficiency, and finally, King Shark being a giant shark, smashing through just about anything.
Suicide Squad: What's the story?
You can probably guess what we'll be doing by its title. The Suicide Squad looks to be on a mission to kill the Justice League. Particularly, we saw the group hunting Superman under the apparent control of Brainiac in Metropolis. Later trailers also showed the Flash, Green Lantern, and Wonder Woman, while there could be others as well, as a poster teases the presence of Zatanna.
For anyone who isn't familiar with the Justice League, they're a team of superheroes who protect the Earth. Founding members include Batman, Martian Manhunter, Aquaman, Green Lantern, The Flash, Wonder Woman, and Superman. Over the years members like Green Arrow, Hawkman, Black Canary, Zatanna, Cyborg, Blue Beetle, and many more would join.
Other than that, we have very little to go on. Rocksteady will likely create an original story for its game that takes inspiration from some of the franchise's most beloved comics. DC Comics ran a series called Justice League vs. Suicide Squad from 2016, which follows the League's discovery of the secret Suicide Squad and their effort to take them down as they see them as a threat to society.
Rocksteady has confirmed that Suicide Squad takes place in its Arkham universe, so you may see some references and crossovers between previous storylines. Batman: Arkham Knight ended with the apparent death of Batman, but as we've learned time and time again in comics, no one is ever really dead.
Suicide Squad: Do I need to watch the movie to play the game?
There are two Suicide Squad movies now: Suicide Squad (2016) and The Suicide Squad (2021). The first one is trash. If you value your time and money at all, do not watch the Suicide Squad movie from 2016. I don't care that it won an Oscar for Best Makeup and Hairstyling. It's awful. Go watch the Birds of Prey movie with Harley Quinn instead. You don't need to in order to understand the game; it's just a good movie.
Now when it comes to The Suicide Squad (2021), that actually is a good movie, and I highly recommend watching it. This R-rated version from director James Gunn is exactly the type of movie the DC universe needed. It has a ton of heart, humor, and loads of action. The game shouldn't be related to either of the movies.
Suicide Squad: Is it coming to Xbox Series X, PC, and PS5?
Suicide Squad is coming to Xbox Series X, Xbox Series S, PS5, and PC. Rocksteady made no mention of an Xbox One or PS4 release, so it seems like this is a true current-generation exclusive game. This means that the game can be built around the ultra-fast SSD in the latest consoles, with a higher frame rate and maybe even features like ray tracing or DualSense haptic feedback and adaptive trigger support.
Given Xbox's plans for cloud gaming on consoles, it is possible we could see Suicide Squad: Kill the Justice League on Xbox One through Xbox Game Pass cloud streaming. We don't know until Microsoft or Rocksteady elaborates on their plans.
Suicide Squad: When does it release?
Officially, Suicide Squad: Kill the Justice League is currently slated to hit Xbox Series X, Xbox Series S, PC, and PS5 in 2022. This is the same year that Warner Bros. Montreal plans to release its next Batman game, Gotham Knights, which was originally set for a 2021 launch before being delayed. As of March 2022, Suicide Squad: Kill the Justice League hasn't been delayed, but there's also still no exact release date.
According to a report from Bloomberg, Suicide Squad: Kill the Justice League is internally delayed into sometime in 2023.
We'll be sure to provide further updates as we learn more from Rocksteady Studios and WB Games.
Windows Central Newsletter
Get the best of Windows Central in in your inbox, every day!
Jennifer Locke has been playing video games nearly her entire life, and is very happy Xbox is growing a stronger first-party portfolio. You can find her obsessing over Star Wars and other geeky things on Twitter @JenLocke95.
Rocksteady piqued my interest. Now I just want to see a gameplay trailer or a nice 8 min video, similar to Gotham knights. I like the change of characters and the concept. Hopefully both games turn out well and we can enjoy quality DC games. Hopefully Marvel is paying attention and sees what they should of done with Avengers. Hopefully we get to see these games at either Sony of Microsoft event. I just hope, they don't lock out batman to one platform. Then the other platform gets Will arnette, as the bojack horseman.

The previous Rocksteady game was featured in Xbox event right?

Both will be featured at this year's FANDOME on Oct 16.
https://collider.com/dc-fandome-2021-date-trailers-whats-revealed-the-ba...

I'd skip both movies (Suicide Squad and the Birds of Prey) as they were pretty awful. Instead, go read Ostrander's run as a writer on the comic book in the 80s. That's the stuff. (Or just play the game... it's not like it's going to be Foucault or in any way difficult to grasp)

Honestly Birds Of Prey is much more boring and $hittier than the Suicide Squad movie.

I hate when you do that. At least specify what's new in the article.

A game that will actually be better than the movie.

After watching that I don't care so much about the game (although given the pedigree I can't see the game being bad, the Arkham games are the pinnacle for how to do one v many brawler fights and so far nothing comes close) as the fact that I want Rocksteady to do a CGI movie, that was ace.
Windows Central Newsletter
Thank you for signing up to Windows Central. You will receive a verification email shortly.
There was a problem. Please refresh the page and try again.