Surface and Windows 10: What to expect in the first half of 2021
New hardware and software from Microsoft are on the way this spring.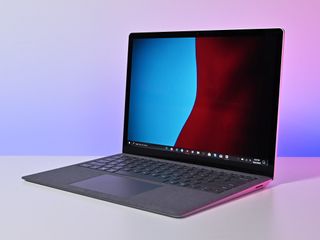 (Image credit: Windows Central)
What you need to know
A refreshed Surface Pro and Surface Laptop are on the way.
Surface Duo is expected to launch in more markets soon.
Windows 10 21H1 and Windows 10X will launch in the spring.
Microsoft is planning to ship new Surface hardware in the first half of 2021 in the form of an updated Surface Pro and Surface Laptop with new processors and more RAM options. According to my sources, these new devices will feature the same external designs as their previous generation counterparts, with no major design changes expected.
The new Surface Pro '8' is expected to launch in January and feature Intel's new 11th Gen processors, up to 32GB RAM, and more powerful Iris Xe integrated graphics for a significant boost in GPU performance. I'm also told that Microsoft will offer the new Surface Pro with LTE in addition to Wi-Fi only models.
The new Surface Laptop '4' will launch a few months later and feature Intel 11th Gen processors and up to 32GB RAM just like the Surface Pro, as well as newer AMD Ryzen 5 and Ryzen 7 "Surface Edition" chips in the 15-inch model. I'm told that Microsoft will also offer AMD chips in the 13.5-inch Surface Laptop for the first time as well.
Microsoft is also planning to launch the Surface Duo in a handful of more markets in February. I'm told the list of additional markets is small, so don't expect a global rollout of the product. Microsoft is taking a measured and phased approach to Surface Duo availability, as it understandably doesn't want to risk making too many and selling too few.
So that's all the hardware that I'm hearing will make an appearance in the first half of 2021. I'm not expecting to see a new Surface Studio, even though that product line is well overdue a refresh at this point. I've also not heard any whispers about a dedicated Windows 10X device from Microsoft, even though Windows 10X is expected to launch in the spring.
I have a few theories, but I think the reason for this is because the Windows 10X launch in the spring is going to be a low-key event. Without Win32 support, the platform has significantly less appeal to mainstream markets, so a dedicated Surface PC with Windows 10X installed in the spring doesn't make much sense.
Microsoft would likely rather wait until Win32 support is ready, which I'm told will happen in the 2022 timeframe. The version of Windows 10X launching in the spring will be aimed at commercial customers in the enterprise and education sectors, and feature primarily on sub-$600 laptop PCs. It's not going to be something that's actively marketed to mainstream users at first.
I'm told Microsoft is hoping to sign-off on a final build of Windows 10X in the next few days and will begin servicing the OS with bug fixes and security updates on the leadup to launch. OEMs will soon receive the final bits to begin preloading onto hardware in time for the spring.
Microsoft is also planning a minor 21H1 release of Windows 10 desktop for launch in the spring that will include small changes and under the hood improvements. This won't be a full-blown feature update like past spring releases have been, as Microsoft is preparing a major OS update in the fall 2021 season codenamed Sun Valley instead.
Windows Insiders should begin seeing some of the significant Sun Valley specific features and changes in preview builds in early 2021, with the "cobalt" release, known as 21H2, wrapping up development in June. This means that before the second half of next year begins, we should have a good idea of what these big Sun Valley updates are going to look like.
In the meantime, what are you looking forward to from Microsoft in 2021? Let us know in the comments.
Get the Windows Central Newsletter
All the latest news, reviews, and guides for Windows and Xbox diehards.