Microsoft Surface family updated; performance improvements and Power Cover support onboard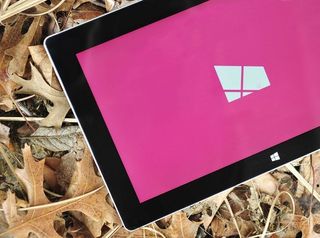 Microsoft's lineup of Surface tablets can be an excellent solution for those either looking for a tablet companion or to replace their existing PC. With the recent launch of Microsoft's Power Cover, the abilities of Surface have expanded, but new hardware is not the only way Surface is improving. Today, as part of Microsoft's March 2014 update, a stream of firmware updates and software fixes have been released for the Surface 2, Surface Pro, and Surface Pro 2.
If you are a Windows RT person and carrying around a Surface 2, you have a plethora of updates available for download. The first is a UEFI firmware update for the device that will allow the device to support the latest Power Cover accessory from Microsoft. Another Surface 2 firmware update, software driver update, and firmware update for the Power Cover will get the hardware ready when it launches on March 19.
Surface 2 will also be receiving firmware updates for the Touch Cover 2 and Type Cover 2 that are said to "improve multiple finger support on the touchpad".
Lastly, two software fixes will be released for both the Surface 2 hardware itself. The first update will fix behavior issues with the Home button and the second update will help improve overall "stability and experience improvements."
The original Surface Pro will also be receiving a collection of updates for Windows 8.1. To start, all wireless devices including the network controller, composite device, and Bluetooth adapter, will be receiving updates to improve performance.
The Surface Pro will also be receiving the same firmware updates to improve multiple finger support on the Type Cover 2 and Touch Cover 2, while brining support to the upcoming Surface Power Cover.
Because the Surface Pro was released before Windows 8.1 was around, there is still a collection of users running vanilla Windows 8; those still running Windows 8 will receive the Touch, Type, and Power Cover updates, but will not receive the wireless device driver updates.
Last, but not least is the Surface Pro 2. Microsoft's latest flagship tablet device will be receiving the same updates as mentioned above, but will also receive an update to "improve experience when using Bitlocker so that Surface Cover can provide PIN input" and an update to "improve stability and experience for Surface Covers."
The Surface Pro 2 will also see minor updates to the Intel Display Audio, Intel HD Graphics Family, and Intel WiDi audio.
Do you own a Surface 2, Surface Pro, or Surface Pro 2 – are you enjoying it?
P.S. – We are sure Microsoft still loves you too, Surface RT owners.
Source: Microsoft [1 (opens in new tab),2 (opens in new tab),3 (opens in new tab)]
Still waiting for a Surface Mini.

Same here. I saw the toast notification on my Lumia Icon and it just read "Microsoft Surface family updated" and I immediately jumped on here only to find out it was a software update :( Still good for my Surface, but I want a mini!

And a bezel-less Surface Phone with Cortana :)

I hope a 12-14" Surface (Notebook)... maybe with Windows 9?

This would be nice, I would to see the face of apple fans when someone enters a Starbucks with a Surface Notebook, a Surface Pro, and a Lumia. Offering premium, high quality products would certainly help to improve MS image as "cool" and getting some fans in the technology media for better reviews or at least less hate. MS has the money they just need to not give up, Xbox is an example they can do it.

+1. Microsoft need not go cheap on that laptop, make it fully loaded, jaw droppingly gorgeous - it will certainly have a Halo effect on PCs in general, Win 8.1 OS and Microsoft. OEMs are not married to Microsoft, proven by string of android and chromebook they are releasing, MS should not care much either.

Now that i would consider. A 14" surface with a power cover is something I could replace my laptop with.

Surface Pro 2 here... LOVING IT. Thanks to the docking station, its not only my main tablet and main laptop...but it docks to my hires monitor, mouse, keyboard and external HDD to become my main computer.

if only surface pro 2 didnt use Intel gpu it would be even better. but of course it will be just a dream :).. just what I think when I see "Intel HD Graphics Family". but of course this update is a good news, so cant complain about it.

I do kinda wish that they went with AMD... would've likely shaved $150 off the overall price, and we'd be guaranteed a nice Radeon instead of those little placeholders they call Intel HD chips. ...I mean, we have golden outcomes when we get Intel paired with NVIDIA, but that gets clunky and extremely expensive (Razer Edge, anyone?).

Its all about trade offs. AMD gives better GPU performance but worse CPU performance and considerably worse thermal and power performance. In a primarily mobile device height and longevity are your main concerns.

SP2 256/8 this machine is awesome and sexy

Same here, I agree wholeheartedly

Ditto. Best machine I've ever owned. The docking station is slick. And the Freedom Case will make it even better.

I love my 8/256 has become my primary device.
I am getting more time out of the battery than I expected, I have been using Desktop Replacements so long I was conditioned for less than two hours of battery life.
The screen is gorgeous and I watch shows in bed on it.
The I5 and 8GB's of ram are an excellent combination, I have ran Solidworks and Autodesk Inventor on it.

And how are you so sure that MS still loves original Surface RT owners? :)

Right, I have so many problems with my surface RT.

Mine it's not giving probelms but sometimes it really feels like a very good looking piece of junk.. A microsoft product that has difficulties with a word file containing 5 images in 5 pages it's quite ridicuolus.. At least I got the 64GB version with touch cover for 300€..

Only issue I have is the volume doesn't seem to change much when raised above 40. :/

No real problems with mine eiither, other than the Tegra suckfest.

Microsoft is breaking my heart :/

Yeah, i feel it sluggish and also their cover app doesnt even recognize it's own crappy keyboard

I sometimes have problems with the touch cover being recognized. Otherwise its ok. But I'm totally disappointed that it is being left out on all the new peripherals. Excited about Surface 2 with LTE but my Surface RT is still in excellent condition.

The original Surface can use 99% of the Surface 2 peripherals, the exception being the Power Cover as it uses the newer connector design.

Because we got updates as well, that and Surface 2 is not significantly different to the original Surface!!!

Still loving my Surface RT.....working very well thank you :-)

They need to love us early adopters, we make the industry

+1, I'm starting to feel abandoned...

I love my surface pro. I would LOVE to see a 12" surface notebook come out in gen three.

Running Windows 8.2 with a 4K display and following the same design as the RT. Oh my.

No love for my original surface :( !! Waiting for some improvements soon!

Great, keep the updates coming. Not showing up here in the UK yet. Wish we'd get speaker sound improvements/fixes on the S2 though.

Surface pro 2 . Fantastic device. Love it and the new type keyboard.

Surface Pro owner. Love it.

Shows up In Uk normally arround 6.30 pm. Sounds daft i know. But its seems to be an ongoing trend I've noticed the past 6 months

Excited to try out the multi-finger update. I have been using my surface 2 for work quite a bit lately and two-finger right click or even normal right click on my type cover just don't seem to be too happy. Hate to use my mouse on this but needed when crunching through excel and word docs.

No updates on either my Surface 2 or Surface 2 Pro.. guess i have to wait?

I'm writing this response on my Surface 2, which I've used every day since I bought it last October. I even see others using either the 2 and the Pro almost every day now. I've owned lots of tablets in recent years: Windows and others. Every single one was sold on eBay after a short time. I cant imagine ever selling my Surface 2...well maybe for a Surface 3.

surface 2 for me and it's a blast. the transition to the touch cover has been a bit of a shock as I use the Microsoft Sculpt Egonomic keyboard at work but it is well worth it. Not a single complaint thus far. I hope to one day receive a software update that allows for surface pen use but I imagine that is a hardware restriction and not software.

I very much enjoy my RT (even when it doesn't get updated) and Pro. I will probably get the power cover for the pro but want to read reviews first so will wait a bit.

Hope this fixes my Surface Pro's atrocious wifi speeds.

Same with my Surface 2. Every other device in my house is 2 to 3 times faster with data speeds on WiFi.

Original Surface Pro, Pro 2, and two S2s. Love them all. My wife and I use the S2s most of the time. Am waiting on the docking station to junk my old HP desktop and use the Pro 2 as my new workstation for photo editing and such.

I have the Surface Pro 1 and Surface 2. If the "multiple finger support on the touchpad" fixes what I hope it fixes, then it's really, really long overdue. I almost sent back my V2 keyboards because of the touchpads, until I found and enabled ClickLock in the mouse options. I still think the V1 keyboards had more usable touchpads, but ClickLock has made things workable without a significant change in how I use the touchpads for selecting/dragging items around. In general, I think many of the recent fixes should not have even needed to be fixed to begin with. They should have been corrected in testing before the initial release of the Surfaces, for example, resets after disconnecting/re-connecting the keyboard covers. That, along with things like the touchpad issues on the V2 keyboards seem to point that real people don't actually use these things much before they are released. I'm assuming these things slip through the cracks because they rely more on automated testing. After using my Surface Pro 1 as my main computer since last May, I like the performance and touch on Win 8.x a lot, but it's other issues around the amount of time it takes to fix quirky, fundamental issues and get accessories released. I'm inclined to not buy the Power Cover, even though it would significantly improve my Pro 1 usability, and want to wait until V3 devices are released. I'd love to get a Pro 3 with LTE and Power Cover with backlighting. Hopefully, there will be a slightly larger model with a 12" or 13" screen. I'm also still very much interested in a Lenovo Helix, whenever it gets updated with Haswell.

Hope my Surface Pro will now automatically connect to authorized WiFi networks. That broke with the update to 8.1 :-S

I've had the problem of it not automatically reconnecting to hidden WiFi networks since I had my VivoTab. This problem still exists on my Surface 2...

Wow I have an surface rt. No support for early adopters huh?

That only means that it's perfect the way it is.

Check for updates, we got some too.

Us RT owners hardware was not designed with the extra power adapters that started on the in initial Pro. We got lots of software updates but no firmware updates as our SRT doesn't have the connections to use the power cover

Waiting for Surface Pro 3 here

Same here. For now I am happy with my Surface RT (well kinda sorta happy).

Microsoft loves original RT owners like they love WP7 users, right? Anyway, since they've broken keyboard functionalities that demand to reinstall the entire OS, on RT updates before...I rather they keep still.

We got updates as well, the Surface 2 just isn't compelling enough for me to drop another £349 on another tablet for a minor speed bump, redesigned kick stand and a Full HD display and that's WITHOUT a touch cover!!!

I love my Surface Pro 2. As a photographer I use it primarily on the road and to do field edits using PhotoShop/LightRoom or ACDSee -- the pen gets a lot of use. For the Surface 3 - I would love a bump in resolution - A SD/microSD slot -- the microSD makes no sense unless you are using it with most cell phones. A true SD slot cannot be more difficult. I rather have a pop-out adapter to use a microSD than not have full SD support - A more calibration friendly GPU and Screen (mine has an issue with getting reds correct, they are too bright). I would love full aRGB support but now I am dreaming - GPS -- Allow me to use HERE Maps while on the road or at a photo location and want to tag my location - Create a Type cover where i can purchase a WD My Passport Ultra and slide it into a slot and use it as external HD but embedded in the cover so I do not have dangling cables. - Work with Camera manufactures Olympus and Panasonic to have Bluetooth or other support for tethering with m43 cameras. you already have a working relationship with Olympus, lets add some value and you will tons of photographers wanting the tablet. - Extend the ecosystem to Windows Phone. When I plug in my Windows Phone I want a window where I can see my windows phone and actually use it. So many times I am in the field or work and I am busy typing and I get a message I need to respond to, let me bring up a Window of my Windows phone and use the keyboard on my Surface to type or send message on my phone and then send them. The 512/8 is fine since I put pictures on an external HD. Truely, the Surface Pro's are under rated

You can plug your WP in and see it in Explorer, but what bothers me a lot is that I cant send photos via Bluetooth from my WP to my SP2. My friend cant do it either.

Yeah, I was hoping for it to work like I have seen on a Samsung Laptop. If you plug-in the correct phone and startup an app, you get a window that looks like your phone. You can then run apps on your phone, transfer files and even send a text msg using the keyboard on your laptop. This way while I am ediiting instead of switching back and forth to my phone, I can simply use my phone from the Surface. Think of it instead of remote control of the Surface, you are doing remote control of the phone itself.

I really, really hope the graphics updates fix the pen problems I'm having in Flash and Photoshop...

Yes I have the Surface 2 and think its the best tablet on the market. I get the odd glitch but overall performance is excellent. I replaced my Transformer Prime with this as Android doesn't do that well with work ie. Word excel etc and Microsoft does.
Its the best device I've had yet and it compliments my Lumia 925 very nicely. Its a pity RT is on its own though as there are apps I'd like on it available for Windows 8 but not RT. Hopefully future updates to combine OS's will help....

Updating my S2 now. Very happy with this tablet. Small issues seem to have been fixed with each update. Now awaiting Spring updates for S2 and my 925

Thank you baby Jesus for the home button fix

I'm rocking the Surface 2 and by far its the best tablet I've owned. I use it at work during meetings and at home to play games or surf the internet. Having a full version of Office is awesome!

I don't feel loved at all. Sincerely, Surface RT owner. PS: WHY FOR NO POWER COVER SUPPORT?

Different connectors, the RT doesn't have the extra pins to provide power.

exactly, the Surface Pro came out after the RT and was the first Surface to had the additional pins for future accesories

True but it's the flagship Microsoft Tablet and with it's dismal battery life of 4-5 hours it NEEDS the power cover!!!

Updating now...stuck on "getting devices ready" any ideas? SP2 256/8

Had to hard reset the tablet. After booting the firmware update shows up as failed. Wtf? How can I force the update?

mine got stuck here as well. pressed power for 10 seconds, then powered back on. Logged in and windows update now shows it applied successfully.

I've got stuck on this too, 256/8, and having held down the power button and turned it back on I'm now stuck again! Noooo! Chuffing Microsoft you really are useless.

Second hard reset and I'm in. Phew! Bluetooth has stopped working (cant turn it on/off using the software switch too). Turns out I get stuck at restarting too. This isn't going well.

Wow, I guess I am lucky. Was stuck on "Getting devices ready," then did a reset and it said all the updates had successfuly installed.

SurfacePro2 256/8.
The future is here. I'm carrying my office "workstation" and all its software (MS Office365 Pro, Revit, AutoCAD, CorelDraw and more) with me, wherever I go, in this tablet! The docking station at work connects it to full size monitors, keyboard and mouse.

SP2 256/8 and the wife has a SP2 128/4. Both solid machines, except for the regular Wifi issues we've experienced. Often goes to limited connectivity while no other device on my network has any issue.

Had the original Surface RT, now rockin the S2 and love it.

Got a Surface Pro couple weeks ago when it hit 500$ for the 128gb new. Love it, replaced everything, serves as desktop and mobile. I actually reformatted mine a couple nights who and saw the update. Multitouch gestures on the touch cover are much more responsive , zoom actually works and cursor control works too. Typing feels a little bit more responsive as we,l

Best thing I've done was to get rid of my iOS devices and buy a Lumia 920 and a Surface2.

No love for ma surface rt T.T !!!!!

Absolutely love my surface pro, use it for so many things from photo browsing to light gaming to CAD etc. The photo app is too valuable for me to update to 8.1 tho. Hate that they got rid of it in 8.1 and that they're trying to force me to update to get better WiFi performance :(

wat.... Windows 8.1 has the photo app.... and it was improved a lot, you can swipe to navigate through files even if you opened it from Explorer, you can edit photos, ...

Love my Surface 2. The only issue is that my school sometimes uses secure PDF textbooks and I can't read them. It is not really a ding on the tablet, as they can't be read on an iPad or Android one either. Just would be nice if there was a way around that.

Misleading headline is misleading. I thought I was coming here to learn of actual hardware improvements.

Own a Surface Pro 2 128GB an absolutely love it. Installing mentioned updates atm.

me too! I hope it fixes the crashing when waking up from sleep...

I love my Surface Pro 2. I cant wait for Surface Phones and Notebooks!

DID THEY FIX THE SLEEP CRASH BUG? Its really annoying, about every 6th time I wake my SP2 up from sleep it does nothing except turning the fan on maximum for 5 seconds and then shutting down. Have to boot the device up again and all non-saved work is lost. It just happens too often. The last patch fixed it for SP1 but nothing in the changelogs for SP2.

Same here. Drives me nuts

fyi touch cover for sale: $44 http://www.ebay.com/itm/Microsoft-Surface-Touch-Cover-Keyboard-Cyan-/181... Also 1st gen Surface RT $189! http://www.ebay.com/itm/Windows-Surface-Tablet-with-32GB-Memory-10-6-Sur...

Love my Surface 2 64GB with Typecover 2 and Arc touch mouse Surface Edition. Best I ever had.

Surface Pro 2 is an amazing device. I have tested and owned every major windows, android, and apple tablet in the past 3 years and by far the surface has been the best.

Love my Surface 2!!! Best tablet on the market!!!

Autocorrect is,gone after update :s

Same here. One of the updates was to the dictionary. Messed up!

Abandoned? Nah. My Surface RT is now my office device, battery lasts 8-10 hours so I don't need the Power Cover. I'm running Windows 8.1.1 on it and the issue with Touch Cover and Type Cover 2 interchangeability seems to have disappeared. My Surface Pro is my photo editing and Hyper-V machine. Love them both.

Still no fix for the banding and blacks clipping...

Still hoping they fix my SP2 shutting down every time I try to bring it out of sleep mode

Touch pad is now fantastic!

My wife and I love our Surface Pro
Windows Central Newsletter
Thank you for signing up to Windows Central. You will receive a verification email shortly.
There was a problem. Please refresh the page and try again.