Microsoft Surface family updated; performance improvements and Power Cover support onboard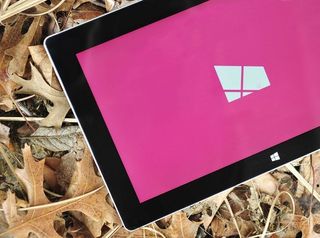 Microsoft's lineup of Surface tablets can be an excellent solution for those either looking for a tablet companion or to replace their existing PC. With the recent launch of Microsoft's Power Cover, the abilities of Surface have expanded, but new hardware is not the only way Surface is improving. Today, as part of Microsoft's March 2014 update, a stream of firmware updates and software fixes have been released for the Surface 2, Surface Pro, and Surface Pro 2.
If you are a Windows RT person and carrying around a Surface 2, you have a plethora of updates available for download. The first is a UEFI firmware update for the device that will allow the device to support the latest Power Cover accessory from Microsoft. Another Surface 2 firmware update, software driver update, and firmware update for the Power Cover will get the hardware ready when it launches on March 19.
Surface 2 will also be receiving firmware updates for the Touch Cover 2 and Type Cover 2 that are said to "improve multiple finger support on the touchpad".
Lastly, two software fixes will be released for both the Surface 2 hardware itself. The first update will fix behavior issues with the Home button and the second update will help improve overall "stability and experience improvements."
The original Surface Pro will also be receiving a collection of updates for Windows 8.1. To start, all wireless devices including the network controller, composite device, and Bluetooth adapter, will be receiving updates to improve performance.
The Surface Pro will also be receiving the same firmware updates to improve multiple finger support on the Type Cover 2 and Touch Cover 2, while brining support to the upcoming Surface Power Cover.
Because the Surface Pro was released before Windows 8.1 was around, there is still a collection of users running vanilla Windows 8; those still running Windows 8 will receive the Touch, Type, and Power Cover updates, but will not receive the wireless device driver updates.
Last, but not least is the Surface Pro 2. Microsoft's latest flagship tablet device will be receiving the same updates as mentioned above, but will also receive an update to "improve experience when using Bitlocker so that Surface Cover can provide PIN input" and an update to "improve stability and experience for Surface Covers."
The Surface Pro 2 will also see minor updates to the Intel Display Audio, Intel HD Graphics Family, and Intel WiDi audio.
Do you own a Surface 2, Surface Pro, or Surface Pro 2 – are you enjoying it?
P.S. – We are sure Microsoft still loves you too, Surface RT owners.
Get the Windows Central Newsletter
All the latest news, reviews, and guides for Windows and Xbox diehards.