Give your Surface Pro additional USB ports and an Ethernet port with DualRole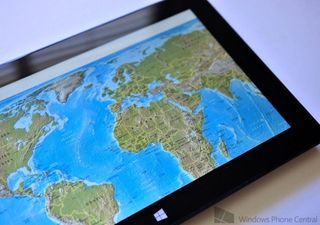 What happens when a tablet and an ultrabook have a one night stand? You get the Surface Pro 2. Thank you, I'm here all night. Both the Surface Pro and Surface Pro 2 are killer machines, but like all machines they have a few faults. With both you only get one USB port and neither machine has an Ethernet port. Here's one little doohickey that could become an essential travel companion to your Surface Pro 2. The DualRole from Kanex.
How do you overcome the limitation of the single USB port and no Ethernet port on your Surface when you're mobile? You probably pick might pick up a USB hub and a USB-to-Ethernet adapter. The DualRole from Kanex combines all those into one slick product that looks pretty svelte.
The DualRole has contains three USB 3 SuperSpeed ports. It also has a Gigabit Ethernet port bundled. This basically makes the DualRole an essential product for your Surface Pro (or any ultrabook really), especially if you're a road warrior.
You can also buy the Universal Power Adapter from Kanex, which is an optional accessory for the DualRole. It plugs into the DualRole and gives more power to each USB port, in fact up to 900mA per port. This is useful if you need to plug in something like an external hard drive that requires a little more oomph to power up. They include international plugs for the adapter. That way you can plug in while visiting Europe, Australia, the United States or the United Kingdom.
The DualRole goes for $59.99 and the universal power adapter will is $19.99. But we found it for $47 on other online retailers like Amazon.
The Kanex DualRole looks like a great accessory to make your Surface Pro or ultrabook more useful on long business trips. Have any other suggestions for similar products? Share in the comments. It's almost like we're going to order a bunch and compare them…
Source: DualRole, Power Adapter
Thanks for the heads up Simon!
Get the Windows Central Newsletter
All the latest news, reviews, and guides for Windows and Xbox diehards.