T-Mobile will proactively reach out to customers who were charged premium SMS fees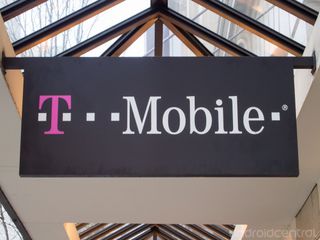 Going a step further on its fight against fraudulent premium SMS charges, T-Mobile will now start proactively notifying customers of unauthorized billing of premium SMS to their account. Although customers could previously request refunds for any unknown charge on their bill, this proactive approach of identifying premium SMS scams that weren't refunded goes a step further. Mike Sievert, CMO for T-Mobile, had this to say:
From July to September, T-Mobile will be sending out notices to all customers (even if they are no longer with T-Mobile) if they were inappropriately charged in a premium SMS scam in the past and have yet to receive a refund. Starting in July a special website tailored to just premium SMS scam refunds will be made available as well.
Source: T-Mobile (opens in new tab)
Windows Central Newsletter
Get the best of Windows Central in in your inbox, every day!
Wow they really take care of their customers.

Yes they do... I am happy to be a customer 14 years now

I wish they'd reach out with a NEW HIGH END 935 or 1325 variant.

Love that shit!!... Lolol funny

Later this year, it was reported on a couple days ago.

Exactly. Windows phone on that carrier is awful...but then again, so is their network.

I was charged for other services and they refunded me months worth of charges. You just need to ask. Simple.

Really kissing regulatory butt before the big "pretty please". Or maybe it's just a corporate citizenship move.

Ug. I really wish they had t mobile in my area. I'd switch in a heartbeat. Only downside is I wouldn't get all the nice flagship phones AT&T has to offer

T-Mobile is making all the right moves.

Tmobile rocks. Just give us a hit end phone with LTE.

I don't know about premium SMS, but a few months ago, I noticed an odd charge of "premium services" on my bill that came to $9.99. I only use my phone for calls, texting, data and mostly install free apps. While on the phone with a CSR, I learned that it was for some website that apparently, I might have accidentally clicked on an ad for in a free game. She told me the site offered stuff like ringtones, wallpaper, etc., which I never used back then (and I only use that stuff now from Zedge). She promptly removed the charge AND blocked the service from my bill. Couldn't be happier.

Nice going T-Mobile. If you only had the coverage and shared my love of Windows phone we might have been able to stay together. I like that you are trying, though. Keep it up.

Wow wish we had such service providers in India!

Speaking is SMS, does anyone else receive one today regarding a confirmation and removal of your expired Advantage discount?
I thought they redacted that for existing customers. That's pretty BS.

I read TMo disabled employee discounts for new accounts. :) existing ones are kept though...

Reach out, and hand out updates for the 810. C'mon guys. Still waiting.

8.1 via developer preview is more than sufficient on the 810. No complaints. I don't even mind that it's still running Amber.

"proactively reach out to" Contact?

Oh nice nice so very interesting and unrelated to windows phone -_-
Windows Central Newsletter
Thank you for signing up to Windows Central. You will receive a verification email shortly.
There was a problem. Please refresh the page and try again.