Mesh networking can be really expensive, but it doesn't have to be. You can grab a 2-pack of the Tenda Nova MW6 whole home mesh networking system for only $54.59 on sale at Amazon today. That brings this product to a new all-time low price there. This set normally sells for $70 these days and was priced at $80 and up in the beginning of the year. You can save a bit further by choosing No-Rush Shipping at checkout, which would drop its cost to $53.79.
No Dead Zones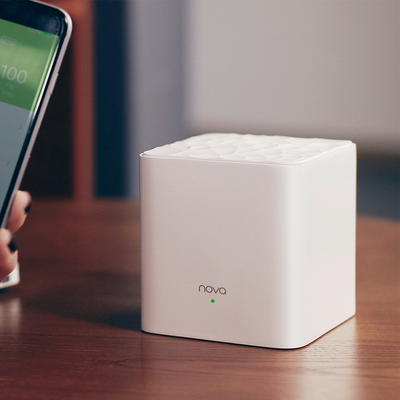 This 2-pack can cover up to 3,000 square feet in Wi-Fi, making it great for all kinds of homes.
$54.59 $69.99 $15 off
The dual-band AC1200 Nova MW6 is already an affordable alternative to the likes of Linksys Velop or the Netgear Orbi systems, but today's discount makes it an even more attractive entry point to mesh networking. It can envelop your home in fast and reliable Wi-Fi with easy, plug and play set up. To you, it will appear as one network using your current internet provider but behind the scenes its multiple nodes can extend coverage beyond what one static router can. And with Wave 2 MU-MIMO technology, the system can intelligently allocate bandwidth to different devices and ensure that your connection is never interrupted. The 2-pack is capable of blanketing up to 3,000 square feet in Wi-Fi coverage.
We may earn a commission for purchases using our links. Learn more.