The Thrustmaster TS-XW is an astonishing wheel for virtual racers
This racing wheel for Xbox and Windows 10 is INSANE.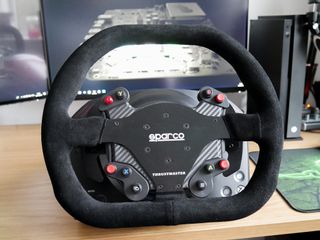 (Image credit: Windows Central)
If you want a good racing wheel for your Xbox One, there are plenty out there to choose from. But, what if you're really serious about your virtual racing? If you have the desire, and the money, there are some super high-end offerings that should scratch that itch.
The latest is the TS-XW from Thrustmaster. At $650 it's more than an Xbox One X, but for racing nerds, it's going to be tough to beat. It's nuts.
Thrustmaster TS-XW specs
1:1 scale replica Sparco P310 competition wheel
40-watt brushless servo motor with an embedded cooling system
Dual-belt pulley system with metal ball bearing axle
1080-degree rotation (adjustable between 270 and 1080-degrees)
Three fully adjustable metal pedals
'Turbo' power supply
Metal paddle shifters
Full Xbox One controller button support
Alcantara wheel trim
Thrustmaster TS-XW hardware and design
If you're looking for a realistic racing wheel, then the TS-XW is the best you'll find. That's because it is a real racing wheel. Thrustmaster partnered with leading racing equipment maker, Sparco, and as such what you get is a lifesize replica of its P310 steering wheel.
It's clear from the get-go that this is a serious wheel. It's flat at both the bottom and top, trimmed entirely in Alcantara rather than leather, with metal spokes and a carbon-fiber effect on the only plastic bits on the wheel itself (where you find the electronic bits).
The paddle shifters are also metal, and one minor criticism is that they're a little sharp feeling on the inside edges. That could be a quality control issue from unit to unit, but while the outside edges are smooth, the insides have some roughness that is definitely uncomfortable if you happen to grab there.
The wheel itself detaches from the base, another plus point for Thrustmaster's system. The wheel can be swapped out for other designs. For example, if you play a lot of F1 2017 there's a Ferrari licensed F1 style wheel you can substitute in. It's some nice versatility, as you probably wouldn't want to play Dirt Rally while using an F1 wheel! Who would do such a thing?
The base is entirely plastic on the outside, though trimmed in a tasteful red brushed metal effect finish. It's also very heavy, but then this is where all the magic happens. Inside you find a brushless motor with its own special cooling system which Thrustmaster says is there to support "many hours" of e-racing. It gets a little warm, but nothing you'd ever say is hot, so it's doing its job.
The pedals are all metal and adjustable, and you have all three. The base is worryingly light, but thankfully has just enough grip on its base so that it won't slide around on even a hard floor.
What I would have liked a better solution to is the location of the Xbox control buttons. It's partly a byproduct of the Sparco license, in that it's supposed to be a like for like copy. But the ABXY buttons are all split up, as are the view and menu buttons. I like that the D-pad is designed to look like one of the red buttons, though.
Thrustmaster TS-XW driving
Any good wheel brings a whole new dimension to console racing, especially on Xbox One X with games like Forza 7 and Project Cars 2 that are enhanced for it. It's truly possible to have a high-end racing experience now on the Xbox One, and this wheel fits right into that.
One thing I'm a little disappointed about is that Thrustmaster doesn't include a regular stick shift in the box. Other companies omit it, too, but for $650 it'd be nice to get the full kit rather than needing to fork out extra. In most cases I recommend paddles over stick, but for when you would want that it's another $150.
The most awkward part of setting up to drive, at least for me in a small space, was the enormous power supply. It's shaped like a turbocharger, which is great, but it's also very heavy and large.
It looks great and feels great, and it just so happens to be great to use too. I've driven a few racing cars over the years and none of them had a wheel this good. It's very comfortable to use for extended periods. Alcantara is better than leather in this situation and the TS-XW benefits from that Sparco license in spades. The wheel is perfectly proportioned so you're never stretching your fingers to shift up or down.
Getting comfy is important, though. The TS-XW can be either mounted to a table with the included clamp, or screwed directly to the mounting points on a racing chair. I'm still waiting for my new chair so I used the clamp. It's not an ideal setup, though, but the clamp does at least hold the wheel nice and firmly to the table.
The pedals are also adjustable. The accelerator pedal can be adjust up and down and the brake pedal has customizable pressure through tweaking the travel distance. Shorter travel equals higher pressure, longer travel means lesser pressure. I just left everything as it came out of the box and was very happy with it.
More: Best racing games for Xbox One
The bottom line: An experience you've probably not had before
But how does it feel to race with the Thrustmaster TS-XW? Simply, sublime. All of those techy sounding insides like dual-belt drive, metal bearings, and brushless motor combine together to provide smooth, realistic feeling driving with excellent feedback. It's hard work, as it is in real life, but rewarding. The resistance is realistically firm, but the wheel reacts in a way no controller ever could. Example: If you overcook it and spin, the wheel will fight you every step of the way.
It's balanced, it's precise, and initially you'll find there's a learning curve, especially if this is your first wheel. Using a wheel in racing games rewards accuracy, and accuracy is what you get in droves from the TS-XW. You can't just point and go, you need to drive.
And even though it's a serious performer, it doesn't get particularly noisy, even with a sizeable looking vent on the rear. You hear some air whoosing but that's about it apart from the sound of the motor when you turn.
The pedals are crisp and precise, and since they're based on the design of actual pedals, they feel like you're driving a real car. Or as close as you're likely to get in front of your Xbox, anyway. Adjust the height, the spacing and a neat trick for some is you can reverse the layout by pressing the mode button, moving the accelerator to the left.
Pros:
Realistic design and feel.
Excellent build quality
Modular system allows you to swap out the wheel for another.
Direct mounting to just about any racing seat or stand.
Cons:
Button placement is less than ideal.
A few rough edges on the metal paddles.
Should you buy one? That's a different question. If you're in the market for a high-end wheel, absolutely. This will serve you extremely well. If you're in the targer demographic for this, $650 isn't the end of the world. But if you're a beginner, you can probably spend less, start lower and work up to it.
This wheel is incredible, there's no other word for it.
How to build the ultimate Xbox One racing rig
Get the Windows Central Newsletter
All the latest news, reviews, and guides for Windows and Xbox diehards.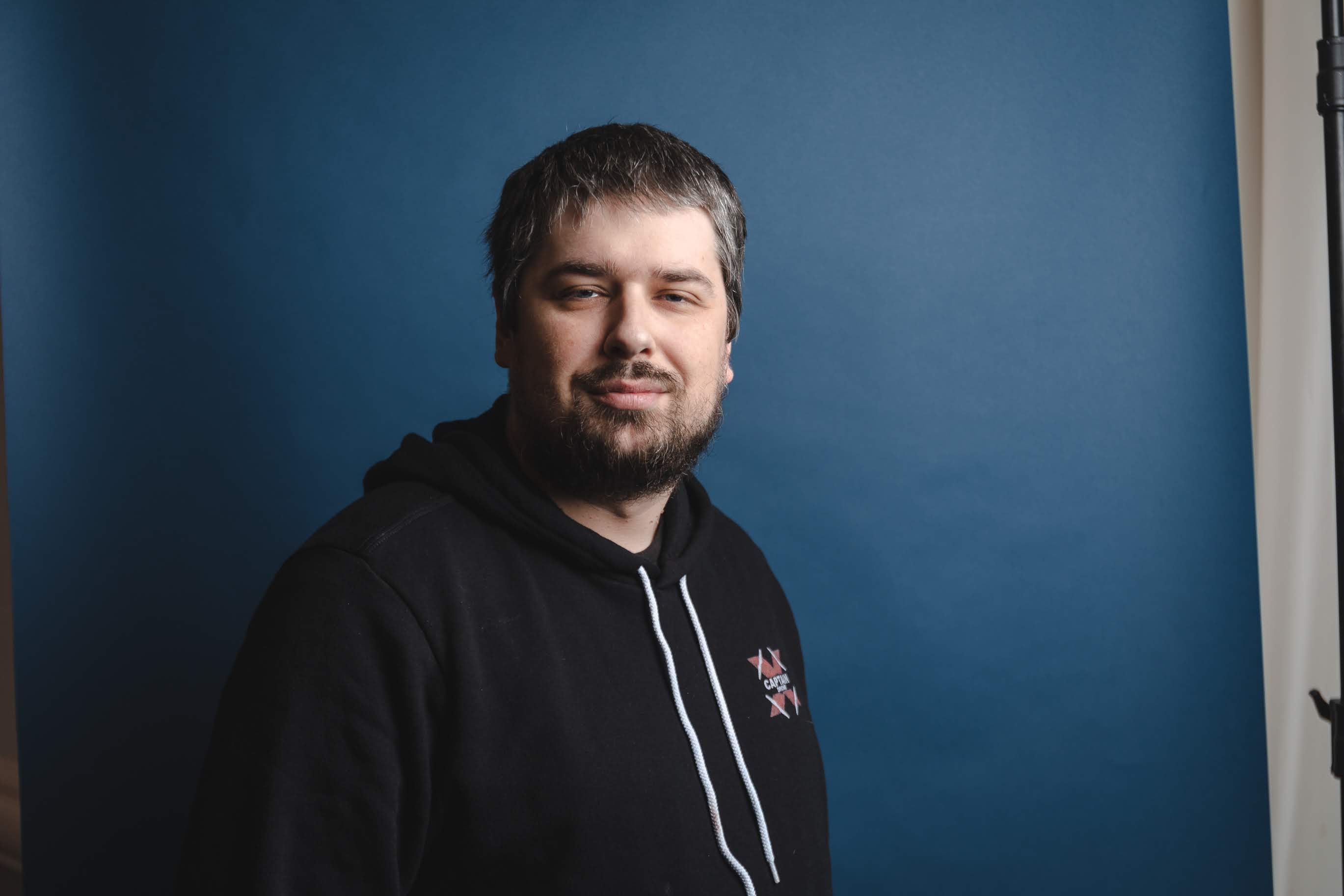 Managing Editor - Tech, Reviews
Richard Devine is a Managing Editor at Windows Central with over a decade of experience. A former Project Manager and long-term tech addict, he joined Mobile Nations in 2011 and has been found on Android Central and iMore as well as Windows Central. Currently, you'll find him steering the site's coverage of all manner of PC hardware and reviews. Find him on Mastodon at mstdn.social/@richdevine