Trade in your Xbox 360 or PlayStation 3 and get $100 in Microsoft Store credit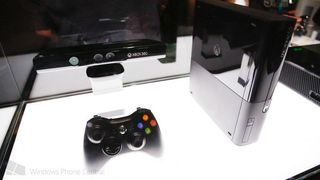 Thinking of picking up an Xbox One, but it is just a bit too expensive? Well, you might just be in luck – Microsoft wants to help you out and give you $100 in Microsoft Store credit when you trade in one of your existing game consoles. What could be a better way of clearing a space for your Xbox One than getting $100?
The limited time promotion allows consumers to bring in their existing Xbox 360 Slim, Xbox 360 E (the latest generation of Xbox 360 console), or even a Sony PlayStation 3 to receive the $100 credit. Unfortunately if you have the original Xbox 360 or Nintendo's Wii/WiiU – you aren't welcome to participate.
Microsoft is well aware that their Xbox One gaming console is priced $100 more than their fiercest competitor, Sony's PlayStation 4, and they want to attempt to level the playing field. Unfortunately, the Xbox One's biggest differentiator, Kinect, is also the console's downfall in terms of pricing. In order to include the Kinect with all Xbox One units and establish Microsoft's dominance in motion sensor gaming, it boosts the price $100 above the PlayStation 4.
The promotion is currently running and will be available until March 2, 2014 or "while supplies last". You can take part in the trade up program by visiting stores in the United States, Puerto Rico, or Canada. In addition, there are a few conditions for your gaming console; the unit must be fully functional without broken or missing components, it may not be cracked or have liquid damage, password protection must be removed, and it must include the original charger and accessories.
The value of the deal really comes down to whether or not you would rather just sell your console on eBay; a quick search shows that the Xbox 360 E without any cables or accessories sells for $130 on its own.
What do you think of Microsoft's trade in program – worth it or not?
Source: Microsoft Store
Get the Windows Central Newsletter
All the latest news, reviews, and guides for Windows and Xbox diehards.