Trial the EE network with its 30-day 4G SIM-only plans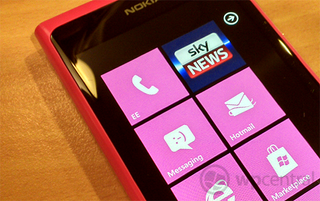 UK mobile operator Everything Everywhere (EE for short) has launched its 30-day 4G SIM-only plans to take full advantage of the network improvements the company has been carrying out since last year. Being the only operator to offer LTE to consumers in the UK, these new plans allow consumers to trial the EE network. It was only back in November when EE eventually launched its 12-month SIM-only plans.
So what will consumers be looking to pay for the 30-day plans? Starting from £23 per month, each plan essentially costs slightly more than the normal contract pricing (by just £2). Each and every one of them comes with unlimited calls and SMS, leaving only the data allowance to help consumers pick which plans suits their needs best:
£23 - 500MB
£28 - 1GB
£33 - 3GB
£38 - 5GB
£43 - 8GB
£63 - 20GB
The new SIM-only plans are available in-store and on the online web shop. In addition to the improved speeds (should you reside in one of the locations that sport 4G), EE will also be offering the UK film service free to subscribers, which is also available for Windows Phone. As well as that, we're also looking at a £5 discount per month on EE fibre broadband for the home.
To wrap up, EE will be launching 4G in the following ten cities this summer: Birmingham, Bristol, Cardiff, Edinburgh, Glasgow, Leeds, Liverpool, London, Manchester and Sheffield.
Windows Central Newsletter
Get the best of Windows Central in in your inbox, every day!
Rich Edmonds was formerly a Senior Editor of PC hardware at Windows Central, covering everything related to PC components and NAS. He's been involved in technology for more than a decade and knows a thing or two about the magic inside a PC chassis. You can follow him on Twitter at @RichEdmonds.
They should get nfc payment and data sense out before trying to offer expensive contracts with low coverage accross uk.
Not speaking about the PAYG desaster with their Tmob/orange 399£ 920 offer

Overpriced and not as quick as they're making out

The 3G on EE is bad enough as it is, so I wouldn't waste money with the 4G. I'm so regretful for leaving o2 for them, and it was for a Lumia 920 that 02 later got anyway. Tempted to jump ship when the EOS launches, especially given how I'm supposedly using 1500MB of data last month when my contract is for 750mb, yet I download only on Wifi and do light browsing a regular email sync. I never used more than 500 with o2 on an Android device.

I'm happy enough with my giffgaff unlimited for £12 at 3G speeds than pay for EE prices!

I'm on virgin for £17 a month...1200 mins, 5000 texts and UNLIMITED data!!! They also have a £12 deal where the only difference is 1gb data! Best of all...it works in my 920 locked to EE!!!

EE are an awful network and they have rushed into launching 4G. As a result too many network issues,incompetent staff,rude customer services and shop staff who have not got a clue what they are talking about. Customers complaining about no signal,poorer 3G since 4G was turned on,dropped calls the list goes on. They should have not switched on 4G until it was properly ready. All i now see are phones for sale in shops from EE network now. Also I used to always love the Orange network until France Telcom took over and messed it all up. T Mobile are a bit better than Orange but ThreeUK are the best overall for value and speeds. I have got 23mbps on Three network on their fast HSDPA+ so who needs 4G. As for tariffs well total rip off. I know 4G has to pay for itself after the large amount of money they paid for the licences but ThreeUK are going to not charge customer anything extra for 4G when they roll it out. They are taking their time with 4G to get it right and test it all properly. I for one will never go near EE if I was given a phone by them. I would unlock it. Unless your a heavy streamer 4G is pointless. My final word is that networks need to get their 3G coverage sorted before thinking about 4G. Vodafone are one who have awful 3G coverage. These prices are terrible as I get high speeds on ThreeUk pay as you go unlimited data for 15 top up with 300 mins and 5,000 texts.

Another thing is why are pay as you go customers always treated as second rate?? No 4G for pay as you go at all. When you think there is still more pay as you go customers than pay monthly

I got one of those mobile mifi devices from EE, and i can tell you its not worth it, the coverage from EE just isn't good enough.
Im in London o obviously not in a rural area and where there is 4G coverage, its very weak, and im not impressed with the speeds either.
At my home on Thee i get around 27Mb from their DC-HSDPA network, where as with EE's LTE network average around 6Mb.
I've tested in my locations and the fastest speed from EE i've seen was 11Mb, where as with Three's 3G network i managed to clock 33Mb, and the fact that Three offer unlimited data for as low as£12.90 per month and a promise of free access to 4G when launched for everyone, i see no reason.
Take my advice and stay away from EE's overpriced network, stick with Three and their truly unlimited data.

I'm going to be traveling around the UK and Ireland during June with my unlocked 920 (and wife -- our 25th anniversary.) What's currently the best combination of price and coverage for a PAYG SIM?

I would say pick up a Vodafone IE sim, as far as I'm aware they offer cheaper into UK roaming than UK to IE. If you are only going to Northern Ireland and Great Britain then a normal Vodafone UK sim will be grand.
The coverage for EE/T-Mo/Orange/Virgin and Three is pathetic in Northern Ireland. Leaving O2 and VfUK. Most of my family and majority of mates are on Vodafone and we're across the UK.

Thanks, I figured Vodafone might be the best coverage option. Forgot to mention that I'll only be making/receiving calls to/from the US, plus some texting and data. We'll be visiting Waterford, Dublin and Donegal, but not N. Ireland.
Windows Central Newsletter
Thank you for signing up to Windows Central. You will receive a verification email shortly.
There was a problem. Please refresh the page and try again.