TuneIn Radio app for the Xbox One offers access to 100,000 streaming radio stations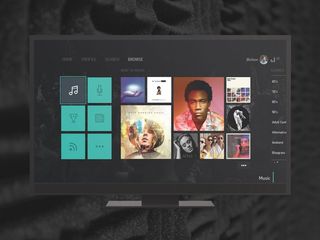 The latest media app to be released for the Xbox One is TuneIn Radio. The music service, which launched a Windows Phone app several years ago, but has not updated it since 2013, is now available on Microsoft's game console.
The app will allow users to access music across 100,000 live streaming radio stations. TuneIn says:
The Xbox One app also supports Snap mode, which will allow users to play music while playing a game at the same time.
Thanks to Niklas for the tip!
Source: Xbox One
Windows Central Newsletter
Get the best of Windows Central in in your inbox, every day!
I only want Spotify now...

I'd like Spotify and Slacker.

Great news!!!, TuneIn is a great service!. Just waiting to get home to install it

Great app, i use it to listen to ESPN stations back east for live sports

Yes I love tune in radio. Sooo happy!!! Will be snapping this while playing some halo or elder scrolls

TuneIn on other platforms is fantastic. Unfortunately, the Windows Phone version hasn't been updated since the WP7/WP8 days. It's the same basic app from, like, 4 years ago, while the iOS, Android and web version is about 2-3 generations ahead.

Web version yes, but mobile apps? not so. Just look at the reviews.

To be fair, hasn't needed much in terms of updates either. Never had an issue with it

If only it could play in the background. Even though it is old, I use it daily on WP.

I love TuneIn. For Dutch radiostreams I use 'Radioluisteren'

Is it a free service? Are there ads?

I live in Philly but I use this app to listen to, what think to be, the best Jazz/R&B station anywhere. JazzFM out of the UK. Good stuff.

Finally, this is one of my most used apps on the phone!

Excellent, it looks better than the Windows 8.1 app. I hope its a universal app so they can release this app on Windows 8.1 if they haven't already.

So they are FINALLY updating the phone version too?

"Hey Cortana, play NPR on TuneIn" Oh this fall is going to be great for so many Xbox reasons.

Hopefully they put more effort into it than they did for the Windows 8 app. It is so awful it's absolutely useless. I like listening to music in the background but had to uninstall the app it was so bad. If it were me I'd be ashamed to have my company name associated with something that bad. Hopefully the Xbox One app will be better and hopefully Windows 10.

Good news I guess. I just which Tune In would upgrade the Win Phone app with bug fixes. It skips all the time for me on multiple stations. Pandora doesn't skip so its a problem with Tune In.

Hopefully they'll finally update the Windows Phone app.

I'm sorry but the tune in app on win phone is the worst..I had it on blackberry 7 and it was much better...for their sake I hope they're building as a universal app.

Man i need this to run in the backgrund!! And MS - get serious about music and buy TuneIn or Slacker or Rdio and connect the purchases to Microsoft Music. Instant piece of the iTunes and Beats Music pie and all of these radio options are better than how you implement radio currently in your Music app. Even it takes a year to roll it out like Apple took with Beats, make it work, make it affordable, make it pretty and keep it universal.

Just dropped this and replaced it with Mytuner Radio on my phone. Can't pin stations to my start screen but it works everytime and hasn't dropped connection once.
Windows Central Newsletter
Thank you for signing up to Windows Central. You will receive a verification email shortly.
There was a problem. Please refresh the page and try again.