Turtle Beach: Stealth 500X, XO Seven, XO One headsets for Xbox One unboxing and review
There's a vast array of stereo headsets available for Xbox One, particularly now that there's 3.5mm jack support for Xbox One controllers, enabling virtually any headset to deliver screaming Call of Duty tweens straight into your ears.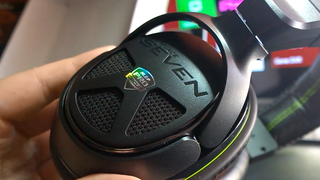 In this article however, we're looking at some headsets designed specifically for the Xbox One, by none other than Turtle Beach.
Turtle Beach have been widely regarded for some time now as one of the best manufacturers for gaming headsets, taking a 50% market share in both the US and the UK. I should preface this by saying I'm certainly no audiophile, up until this feature I had been using the bundled mono headsets that came with the Xbox 360 and the Xbox One. The impressions below are very much a consumer-centric overview.
Turtle Beach headsets are featured prominently in many eSports tournaments and win awards for their quality and features, but do they make a worthwhile purchase for the average gamer? Read on.
Ear Force® XO ONE Stereo Gaming Headset
We're hitting multiple price points in this article, primarily because uninitiated users like myself may find it hard to justify going straight to the high end. The XO Ones represent the most affordable Turtle Beach offering, and I have to say, even at this relatively low cost, the difference it makes for party chat alone is night and day when compared to the bundled Xbox One mono headset.
The XO Ones will set you back about £50 / $70, which might be a high cost barrier for some, but the comfort and audio clarity is a welcome boost for any semi-serious gamer. It comes with an audio controller attachment for your Xbox One pad, which makes adjusting the differentiation between game sound and party chat very easy.
Turtle Beach have solved a quirky problem some experience when using noise-cancelling headphones - their mic monitoring tech delivers gentle feedback of your own speech into the 50mm cans to help you ensure you aren't yelling. As they utilise a standard line-in jack, you can also plug this headset into your phone or PC, you can also remove the mic boom if you do plan on using it when you're out and about.
Comparing it to the other headsets in this article, the build quality takes a hit due to lower price. The plastic feels brittle in places and without proper care I can see parts that may be liable to snap, although this fact is probably relevant only to the most clumsy of us (myself included). I used the XO Ones for a good 8 hour gaming session, and found them to be incredibly comfortable throughout. Sometimes when I've purchased cheap PC headsets they've taken some getting used to - not so with this, or any of the Turtle Beach products I've tried out.
If you're curious about the stereo headset experience but don't want to break the bank, the XO One is a good place to start. The party chat experience is vastly enhanced and the ability to adjust the game sound in relation to party chat sound from your controller is a welcome benefit.
Ear Force® XO SEVEN Pro Stereo Gaming Headset
Stepping up the pay scale we have the XO Seven Pros, a self styled tournament grade headset which will set you back around £130 / $160 respectively. The bump in price is well reflected in the quality, which permeates throughout.
The audio controller is similar to the XO One's, delivering mic monitoring, mute and audio level controls, in addition to bass boost. Primary differences come in the form of build quality, as well as some nifty features exclusive to the Turtle Beach range.
This generation of XO Seven features what Turtle Beach call 'Superman Hearing', a patented technology which amplifies softer audio cues. Essentially, things like footsteps and enemy weapon reloads become featured more prominently in the overall audio profile, which enhances your ability to respond to encroaching threats. I used these primarily whilst reviewing Battlefield Hardline, and the effect was certainly noticeable. The difference it makes would be a considerable boon to anyone looking to up their competitive game, but if your charge remains in single player games, the usefulness may not be as prominent.
On build quality, these cans are rugged, nah, dare I say badass. The materials certainly feel as though they could withstand some serious punishment, and the although the faux leather cushioning on the speakers probably isn't as pleasant as the more breathable material used on the 500X Stealth or the XO One headsets, its likely my personal preference. The padding on the headband is noticeably beefier than its XO One cousin, providing even more comfort to go with its double adjustable strap. Even the cabling enjoys a rugged design, ditching plastic in favour of a strong fabric weave. The mic jack is embedded into the headset, so if you remove the mic boom to utilise them on the go with a phone or MP3 player, there won't be an ugly mic jack protruding out of the side cramping your style.
Speaking of style, the XO Seven Pros also enjoy swappable speaker plates, allowing users (and tournament organisers) to brand and customise. Custom plates are available all over the internet, allowing you to represent your favourite games, movies, comics etc. There's a wide array available on Turtle Beach's own website.
One minor annoyance I've discovered is that the connector between the headset and the cable can sometimes pick up the audio from your shirt brushing against it, which feeds back with mic monitoring as well sends it out to your Xbox Live party, although this happened very rarely, and might've been the result of me having mic monitoring at the higher levels.
Regardless, the XO Seven Pros are probably the quintessential Turtle Beach Xbox One experience. The audio quality is incredible, and beats my TV speakers in ways I can't praise enough. The noise-cancellation is so powerful that you'd probably miss a nuclear blast, sending those angry spouses packing - and if s/he steals them and threatens to break them, they'll robust enough to withstand a considerable amount of aggro. Winning recommendation from me.
Ear Force® Stealth 500X Wireless Stereo Gaming Headset
Next up we have the most expensive of the three: the wireless Stealth 500X headset, which clocks in at around £200 / $230 with the aim of eliminating cables from your gaming life.
The Stealth 500X aren't as attractive as the XO Seven Pros, primarily because of the controls and tech packed onto the earphones themselves. As they are wireless, there's no audio controller adapter - instead, all the controls spread around the cans themselves; buttons, sliders, toggles and all. Whilst this might impede their outward appearance, the controls are embedded nicely and are generally well presented. On the sides of the speakers, you'll find both volume and chat volume sliders, power button with notification LED, preset and mute toggles, as well as controls for altering the surround sound. As they're on your head, remembering where all the different controls are can take some getting used to. Each button features some embossed cues to help your fingers find the mark and there's audio tones which inform you which setting you're currently using. The trade-off for all these controls is of course, that they are completely wireless.
Okay, there are some cables. The headset connects to the Xbox One via a USB powered wireless hub. The hub also utilises the Xbox One digital optical out, and requires some settings tweaks to get going (laid out in the handy quick start guide). For those concerned, the hub itself is small and discrete, and compliments the Xbox One design well if you're going to sit it on top. I'd have preferred they'd match the Xbox One white lights for its own LEDs but, it's a minor gripe. A more major gripe is the fact that the headset charges using a mini-B USB connector rather than the Xbox One controller's micro-B USB connector. Why is this a problem? Well, considering the Xbox One only has 3 USB ports, one of which many will use for an external hard drive, another goes to the wireless hub, it leaves one left over for charging. It would've been far more convenient to match the Xbox One controller charging cable, as users like myself may find themselves swapping around cables often to accommodate - something the headset had hoped to help alleviate. You can charge them using any USB port, and you could pick up a micro-USB adapter but, its just something additional to consider before purchasing.
Gamers tend to be sceptical of wireless, particularly at a competitive level. Ethernet provides better latency over WiFi, wired controllers won't die on you at that crucial moment, and wireless headsets I've used on PC in the past have been marred with interference and poor connectivity. This isn't the case with the Stealth 500X. After pairing the headset with the hub, I was able to hear Xbox Music loud and clear regardless of where I was in the house. I only hit interference once I stepped into the room diagonally opposite where my Xbox is, a good 15+ metres, penetrating several walls. The spec sheet lists the maximum range at 30 ft, but it seems they exceed this to some degree.
The audio quality is on par with the XO Seven at face value, despite being over the air - which is both excellent and impressive, but the 500X Stealth packs adjustable DTS 7.1 surround sound, which enhances your sense of position in the game world, as well as that of your enemies. The sound is impeccable, crisp and immersive, but won't boost gameplay specific audio cues, unlike the tournament grade XO Seven Pros. You can adjust the presets further by connecting your 500X's to a PC, allowing you to further tailor the experience. They carry presets for major games like Battlefield and Call of Duty, but also their own in-house audio ranges like the previously noted Superhuman audio.
The cushioning and memory foam has a fabric finish, ditching the XO Seven's synthetic leather, which is less clammy for those long sessions - of which you'll get 10-15 hours on a single charge. Stylistically, they're a little less svelte than their XO Seven cousins, and there are no customisable speaker plates, but the trade-off is a robust wireless experience that fans eager to de-clutter their play space may welcome with open arms (or ears?).
Sounding off!
After going hands on with the above, I know my mono Xbox One headpiece is going straight into storage. The XO Seven and 500X's Superhuman Hearing feature makes a pronounced difference in games like Battlefield 4 and Battlefield Hardline, where the teams at DICE take their audio production very seriously. The micro-USB cabling issue with the 500X Stealth may sway me in favour of the robust XO Sevens, but those unconcerned about those issues may welcome the incredible wireless experience the 500Xs offer.
For gamers simply looking to upgrade the bundled mono headset configuration, the XO One headset offers incredible value in exchange for a much improved party chat experience. If you're looking to improve your gaming experience across the board, consider the XO Seven Pro or Stealth 500X. The bump in build quality and expanded feature set is considerable and more than justifies the investment for first time stereo headset buyers. Take note of the pros and cons I outlined above before purchase however, as each set is quite different in its own right.
What sound set up and headsets do you guys use? I think I'm going to look into sound bars for my next big purchase, the Turtle Beach headsets have seriously highlighted how much my TV's audio sucks...
Get the Windows Central Newsletter
All the latest news, reviews, and guides for Windows and Xbox diehards.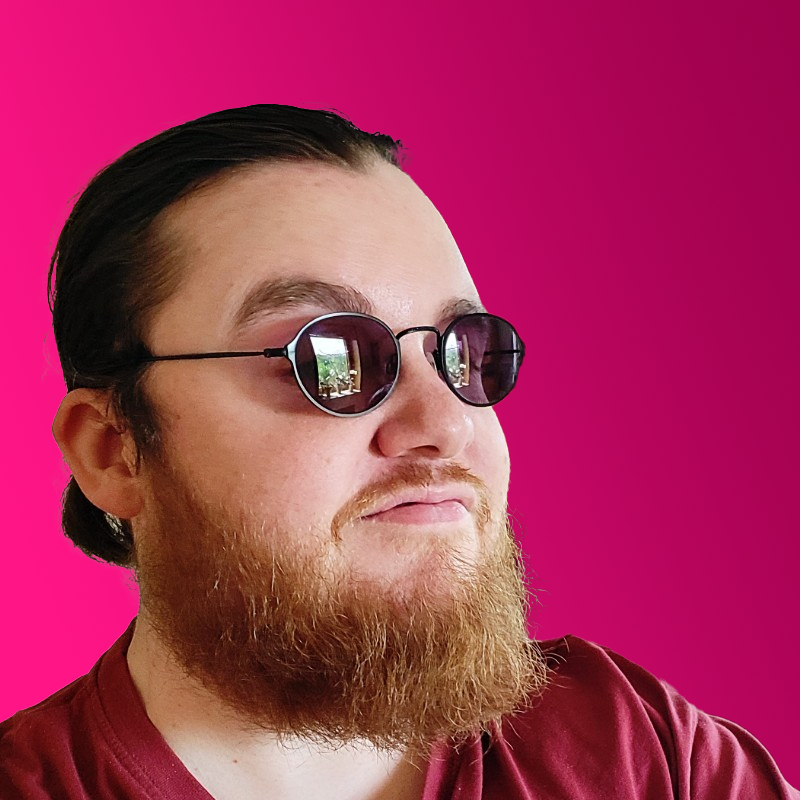 Jez Corden a Managing Editor at Windows Central, focusing primarily on all things Xbox and gaming. Jez is known for breaking exclusive news and analysis as relates to the Microsoft ecosystem while being powered by caffeine. Follow on Twitter @JezCorden and listen to his Xbox Two podcast, all about, you guessed it, Xbox!