Typr for Windows Phone 8 updated, includes landscape support and more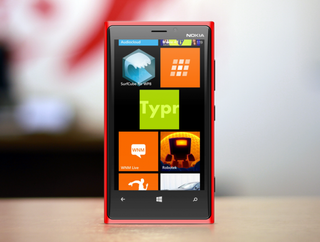 We last told you about Typr, a note taking application that syncs between Windows Phone 8 and Windows 8 back in early February. The app has just hit version 2.0 and brings some new features to the table.
If you update to version 2, you'll find yourself running an app that has reduced crashing by having completely rewritten code. In addition to those bug squashes, you'll get to enjoy faster performance. Typr has also managed to reduce loading times that plagued the app before. The other cool feature that is supported in the Windows Phone 8 app is landscape typing.
The app is fully featured and ad-supported. You can remove those ads buy purchasing it. For the Windows 8 version hit up this link and part with $1.49. It's $0.99 for Windows Phone 8, go to the Windows Phone Store here to download, use the QR below, or swipe right in our Windows Phone Central app.
does windows phone 8 support landscape at all? mine never turns no matter what I do. Nokia.

WPCentral app? I just found this out!!

how is it possible that BB10 gained 30,0000 apps in seven weeks?? Are all these Android ports? Even if they are this spells trouble for WP because at this rate BB10 will surpass WP in apps really soon. This is not a good sign because consumers are sheep and they are influenced by app count. What should we do??

Oh sorry, I meant 3,,00000,,,0.OO:D

We can do nothing other than what we already do. Speak out about our app gap. They will co.e and be a much higher quality than those android ports that BB10 is getting. Costumers might be sheep at first but when they realize the horridness of the orts they will quickly abandon the platform! Just saying, keep the hope alive and never give up!

Oh, I could never give up on WP. I'm definitely one of the biggest supporters from the beginning... I still say that more $ needs to be put into marketing.. Devices have to be in consumers hands first then developers will jump on board. That's just the way its gonna go for WP. But, the apps are coming in slowly but surely.. Maybe if this recent momentum in app updates, and releases, keeps up then WP Will make a tremendous stride towards closing the app gap in 2013. I can also see the next major version bringing in more developers in 2014 especially with older WP8 devices being able to run new apps for some time to come. I only hope that the majority of current WP7x users upgrade and stick with the platform. That could do wonders for WP market share,, and I suspect that they will......

What does this app offer, that's not already built in with OneNote?

Personally I find OneNote more than sufficient to take care of all my note taking needs.

"....you'll find yourself running an app that has reduced crashing..." Wow! That makes me want to get it right away. It won't crash as much.
Windows Central Newsletter
Get the best of Windows Central in in your inbox, every day!
Thank you for signing up to Windows Central. You will receive a verification email shortly.
There was a problem. Please refresh the page and try again.