Ubisoft sees higher revenue from Xbox One players over PlayStation 4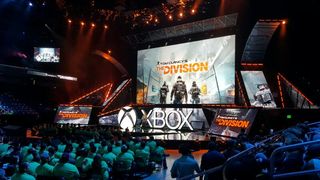 It's undeniable that Sony experienced a superior launch this console generation, but it seems that Xbox gamers might be more valuable to game developers and publishers. Sony is rumored to have sold close to double the units of the Xbox One, and with such a large estimated difference in market share the PlayStation 4 is often favored by the industry, but according to Ubisoft's latest financial report, Xbox One players are doing more for their bottom line.
As first reported by VentureBeat, mean revenue per user is significantly higher on the Xbox One, with the average player spending 25 percent more than the average PlayStation 4 owner. While this doesn't equate to overall higher revenue on the platform, these high-value players draw the attention of publishers. With current reports, it isn't possible to see whether this trend is common across all major publishers but suggests that Xbox One players may be willing to invest more into software for the platform.
After a public outcry caused by controversial policies proposed for Xbox One at launch, many gamers gravitated towards Sony's rival console. With casual gamers being dragged towards the platform in response to conversations in the press, the Xbox One's current devoted playerbase has the potential to produce a higher overall software attach rate.
Ubisoft also revealed that 51.8% more software sales were seen on the PlayStation 4 over the Xbox One, and while a significant lead, doesn't match the difference seen between the estimated Xbox One and Playstation 4 sales. This could show that Ubisoft titles see higher engagement on the Xbox One, despite the platform's lesser market share. Previous reports from Electronic Arts have inferred a larger percentage of sales on PlayStation 4, and a greater gap between the sales figures of the two rival platforms.
Source: VentureBeat
Matt Brown is Windows Central's Senior Games Editor, Xbox & PC, at Future. Following over seven years of professional consumer technology and gaming coverage, he's focused on the world of Microsoft's gaming efforts. You can follow him on Twitter @mattjbrown.
Sounds like Xbox and Windows Mobile are slowly gravitating towards a mutual fate of death.

What are you talking about Xbox is doing fine.

It was in context to the market share.

Just because Xbox isn't number one doesn't mean it's in trouble.

1st means you're top to and second place is for losers, PS4 is a winner and Xbone is a loser.

1st means you're top to and second place is for losers, Windows is a winner and OSX is a loser.

Yeah, mac and iOS are in BIG trouble hu? /s Lol

Hey that sounds like something Donald Trump would say

You still sound like an idiot. The Xbox one has been out pacing the 360 for it's lifespan. An estimated 15-20 million sold. Yeah, that's dead.

Man, if only 15-20 million Windows Phones sold could convince the public that it's not failing. But alas, in that field, apparently billions of phones are required to be sold before anyone takes notice.

The gap is bigger that's the reason lol biggest gap ever for iOS and android or devices numbers must be insane and maybe it'd not that windows mobile is during you never know it's if it makes it imo

You're comparing 2 separate things. When you have 15 million out of 50 million, it's different than out of 1 billion.

The problem is not the devices sold - the problem is the devices sold in relation to the total market size

Xbox Ones marketshare is fine theyre just not selling moe than PS4.

Boy, you really can't read, can you?

If that's how you read it, then Apple desktop and laptops are gravitating towards a fate of death, so is Sony TV's too.

Go back and read the article again. When you want to make comparison, the comaprison is better W10M compared to Sony as a company. Sony NEEDS P station sales. And now it looks Xbox One is a more profitable platform for the publishers. Go figure ;)

No, one publisher made this statement, and that publisher has titles MS is giving away for free all the time. Ubisoft games get bunbled with XB1 consoles a lot, and I'm guessing Ubisoft's benevolence isn't the reason--MS is probably taking the hit on profits there. Remember that EA's earnings report didn't mention something similar, and that they paired with Sony for Battlefront (and MS for Access).

Keith similar reports from retailers regarding attachment rates and profits per customer were a common theme of the previous console generation. It came down to a large number of PS3 owners being casual gamers that wanted an upgrade to their PS2 and access to a few key AAA titles. But yeah i agree we need a few more publishers to report similar data before we start making assumptions of customer value across the platforms. My personal experience though is that i own the WiiU, PS4 and XB1 and when it comes to online gaming my friends that play more regularly are on XB1, to the point where i can't remeber the last time used a chat headset on the PS4. WiiU has been fun for family/casual games and I use the PS4 is for exclusives and the occasional novelty game or jrpg. In short i spend a hell of a lot more on the XB1 even though i'm a contributor to Sony's console sales figures.

The PS3 was a much different story, though. It launched a year late. It launched at a MUCH higher price tag than the competition (thanks to the hardware emulation and infant Blu-Ray tech). It launched as a very niche product Now, the PS4 launched at a lower price. It launched a little faster. The online gaming network is a tad cheaper ($50 vs. $60 MSRP, though both can be gotten around $30-40 on-sale). The harware is factually superior on and identitcal architecture. I'd spend much more time on my XB1 than a PS4, if I got it. However, I admit that's due to historical bias and having friends on XB1 that I wouldn't have on PS4.

Did you even read the title of this article, or see something without comments and jump in so you could be first.

@OP, did you even read the article? You're remark makes you seem like a damned fool.

You sound like one of those kids I knew back in high school that valued money over experiences...kinda bougie =[

Sounds like you're gravitating towards stupidity.

He's not gravitating towards stupidity. He IS stupidity.

Sounds like iPads and MACs are slowly gravitating towards a mutual fate of death.

Sounds like you didn't read the article. Posted via the Windows Central App for Android

yeah. he didn't read it at all.

Of course EA games dont sell on XBOX One... after a few months they are free on Access!

Have you noticed that things like season passes, DLC and purchasable in-game currency/items don't make it to EA Access? EA have finally cottoned on to the fact that their most avid fans will purchase within a very small window pre and post game release. Afterwhich their more casual followers would either wait for price drops or purchase pre-owned copies. Its better for EA to make $30 a year of these guys and get them playing the games whilst they're still relevant as they are more likely to make some micro-transactions. I fully expect the EA Access model to grow and maybe even launch a premium option and for other publishers to follow suit.

I would glady pay 50 or 60 dollars a year instead of 30 for EA Access if I got all the DLC for games that came to Access all year.

Sounds like Xbox gamers are not whiney little ******* and still enjoyed Watchdogs and AC Unity (or whatever)

Are you the same martinspire active one tweakers?

I believe ps4 owners are in general much younger and therefore have less money

Look at like every kid on social media the all have Xbox, parents opening gifts for birthdays and Christmas an Xbox lol unless the release facts it's all pure speculation

Or PS4 owners work and go outdoors more or have other hobbies in general besides gaming. In all honesty, Xbox and PS4 owners are probably sometimes very similar and very individual.

Maybe Xbox Live is better than PSN.

Like most things, nothing is superior in every aspect.

Sony folk are playing Bloodborne instead of rehashed Assassins Creeds added by the month.

Till mommy and daddy tell them to go to bed because it's 8 o'clock and that means bedtime.

Just like those parents telling their kids to turn the Xbox off?

People who play Bloodborne don't go to bed at 8pm. Grow up.

Right one specific game. You're acting like ps4 user's are children and Xbox user's aren't. So you grow up.

My post wasn't in response to yours.

Ah sorry man, can't see on the app. My sincere apologies.

No problem. I'm using the app too, heh.

All console gamers go to bed at 8pm. Join the Master Race (pc) and stay up to 10pm, or later ;).

So your a pc pony? Posted via the Windows Central App for Android

Not trying to get in the fanboi argument, but I am curious. Are you implying the Xbox doesn't have awesome exclusives? That would just be silly...

I understand this pertains to Microsoft but this article is useless

I think you have the article confused with your comment. Calling the article useless doesn't make it useless. Offering nothing of substance, that makes your comment useless.

Dayuuummmm.... That comeback.... Perfectly worded too!

I'm a Call of Duty guy. The first map pack for Black Ops 3 is out exclusively for PS. The Xbox release is 30 days later. I would like to see a comparison on sales between the two at some point

Advance Warfare 3? I think you mean CoD: Black Ops 3

Many aren't too fond of VGChartz, but I've not found anyone else with a better reputation. They show BO3 has having 11 million sales on PS4 and 6 million on XB1.

And that's roughly on par with the number 2:1 sales.

Black ops 3 came as a bundle with the system as well, so you can't really compare that game if you're taking that into account.

Actually, you can. Microsoft didn't get a CoD bundle, but when CoD launched, they started a promo that you got ANY game free with an XB1 purchase. I bought the Halo 5 console and got BO3 free (which I immediately traded in because it's bad). Also, the bundling of one game (BO3) is different than the Ubisoft matter, where XB1 hardware has been bundled with at least 3 games already (Siege, Unity, Black Flag) and another on the way (The Division).

Bleh the thought of cod just puts a terrible taste in my mouth. The game is strictly made for casuals/kids.

I have both consoles and seem to buy more games on the X1.

I do too, but mostly because in general there are better sales on Xbox. If you compared the Christmas sales Xbox had a lot more AAA games deeply discounted.

And just think how much better that would have been if they didn't cave to the pressure of those backwards thinking gamers who wanted them to drop the always connected feature so we could get a Microsoft Steam-like store.

Many games purchased through Steam can be played offline.

It was never "always connected" either. It was a single online check-in every 24 hours.

Are you one of those people who think of the small picture? The reason sales are poor is because Sony is crushing in other regions. EU, Africa, Asia and Australia. Now to make the presumption that everyone always has an internet connection was XBox Ones first strike. Initial release in only 30 countries with varying dates was their second. To stop selling physical copies of games would be their third.

Well the PlayStation is offered in more regions, the reason why Xbox isn't is because of the tv aspect of the console. So yeah who cares if the PlayStation has more sales, it's in more regions then the Xbox.

Practically every one of them

Sadly they got my money on both.

Attachment rates on the PS3 were notoriously poor, compared to the Xbox 360, so I'm not hugely surprised by this. On my X1 I've bought around 35 games, and have around 80 in my library, thanks to gold, EA access, and sharing my friends library (easy to do, you just swap home consoles, and they can play your games, and you theirs, even at the same time, and even together!)

Uhh...duh? Microsoft and Ubisoft have played ball a lot. They made multiple AC bundles. They're making one for The Division (which also had an early access on XB1) Siege has a console bundle. Microsoft is handing over Ubi titles to XB1 purchasers, meaning they're putting out more opportunities to buy the DLC.

I wish they could see how many people have both consoles but buy games for which console. Because theres a ton of people who have both an will only buy for one console for a game. Not usually the same game for both systems.

So far on my ps4 I've bought NHL 15&16, last of us and witcher. Everything else I buy on my Xbox. I like both systems, but I just prefer the social aspect on the Xbox.

i know i'm part of what they are seeing. i got a ps4 as a gift, someone bought it (adding to the ps4 console sold count, but I have purchased 0 games for (ruining their software attach rate numbers). Only played a couple psn plus games with the trial psn plus. everything else i buy on the xbox.

Previous reports *implied* a larger percentage, not inferred. A reader may have inferred a larger percentage from previous reports, but the reports themselves imply.

Thank you. That bothers me too.

Break it down for me. What are you implying here?

Like all "brands" one identifies with since youth more than likely, will stick with said Brand. Regardless of market share yada yada.. Profit margins bla bla..

Well if that were true I'd be on Nintendo, yet this is not the case... I'd actually much rather do without this unnecessary division in gaming, why can't we all get along???

I loved NES. Gaming has changed for the better however Corporations still wanna fight each other for customer base. Which is why I don't game on either system anymore.

I've never owned a console. I've always been a full on PC gamer. But if I were to buy one, it would probably be a Nintendo

Looks to me that windows central is very creative in telling us everything microsoft touches dies ,in a very gentle way

Well, it's all about reaching out to people, touching people...groping people? Anyway, if what you say is true, let's hope they can reach you =s

I think you're commenting on a wrong article. And a wrong site

The Xbox One is far from dead. Yes, the Xbox One is substantially behind the PlayStation 4, but is still selling amazingly in comparison to other consoles.

Everything else before it? And it is a more profitable system too obviously.

Oh you mean the xbox one outsales a gamegear ..oh wow that's great ..but on this planet its between xbox and playstation ..and xbox is loosing

Next time don't comment and just read. You need to learn before you can speak with the adults.

I feel like we have an opportunity to be really classy yet down to earth on Xbox, can we make this happen people? =[

Interesting really. I wonder now that XBone runs W10 couldn't developers make a UWP game dump it in the store and hammer PS4 to the wall? 200+ millions W10 PCs plus XBone isn't exactly a number to ignore. Why isn't this a bigger thing amongst developers? I would be really nice to buy games in the store and have it for XBone and PC. This would make it an insta buy personally.

Because the XB1 app store isn't up yet and many (meaning a likely majority) of W10 users have no real interest in the apps.

No but I'll will soon be up. Even if most people doesn't care about apps in w10 surely it is different with games. I can't understand why devs don't see that? As a gamer this would be optimus! Just my 2 cents

I have no idea what you are saying. Proofread, man.

What a load of crap! People have been using Windows for launching apps since well since the 1.0, as the primary use case for a OS has always been the ability to open apps. People on Windows might, for now, be using more legacy software then modern/metro/universal apps... But times are changing and the Windows 10 Store is on a good path. And btw! Valve has, with Steam, already proven people (using Windows) will buy digital, account linked, content from a internet based provider... So if good and use full apps and good games make it to the Windows 10 Store it wil sell!

Yes, "apps" are used on Windows PCs, but not many in the way for Store ones. There isn't a strong desire by many to load up internel storage with thingsyou can see on a web browser, usually in a better layout for mouse and keyboard interaction. That, and the app offerings just don't really offer anything but a different visual package for familiar software. I can't say there are many examples where the Windows Store app is functionally superior to the legacy application one can download. And, of course, the biggest difference will be that apps are often free and/or supported by ads. Lots of that same software can be had on Windows PC without ads or having to pay for it. Why would I get IM+ to blast me with ads on my computer when Trillian is free without them? As for Steam, don't even try that. Steam is a WILDLY different animal. Steam often offers the best pricing on games. It's also offering aggregation for ease of use, it's offering additional social features (vs. DRM-free solutions), and it's offering the same software that you'd get elsewhere. A Windows Store app isn't the same piece of software as a legacy application. The comparison's not even a weak one, it's just a bad one. Steam works, in large part, because physical gaming doesn't exist on PC and it's cheaper than many competitiors. That's not the world Windows Store apps exist in, and if you look at console gaming, physical gaming still has a big fan base.

Well... That's how Quantum Break will be distributed.

True. I have over 75 Games on my XB1 and most of them are the premium editions.

Except when it comes to fighting games ps4 has injustice, Tekken 7, guilty gear xrd, king of fighters, usf4, and sfv

Well, lets be honest: Halo, Gears of War, TitanFall. The best software is on the Xbone

Meanwhile the PS fanboys only have Playstation VR, Uncharted, Horizon: Zero Dawn, The Last of Us, Persona 5, Infamous, Killzone, Little Big Planet, Street Fighter V, The Last Guardian and those dumb indie games that nobody cares about (like No Man's Sky). You're totally right! ;)

Poor PlayStation peasants

Fantastic news.
Xbox is doing extremely well! Posted via the Windows Central App for Android

You can speculate of course, but this is just one publisher, whose games tend to focus on the american market. Without info on the total software sales on each platform, this is largely pointless.

Ppl have bought assassins creed bundle more than halo or fifa bundle.

Because it was the first bundle that dropped the price to $350. That's the one I bought. Came with Unity and Black Flag. Halo would have sold more Posted via the Windows Central App for NES

Epic Win. Imagine that XBOX One players actually spend money. PS4 players are just free loaders.

I'm waiting for Xbox team to make a portable Xbox version. Many ppl still love playing with their ps Vita.

The PS vita still sells? I thought it would've succumbed to smartphones now

this is classic clickbait article

Someone told me that xbox have beter quality in terms of graphics and video details. Is true?

The current gen consoles are practically the same hardware wise. It's the software and the games that matters the days, which are generally better on the Xbox. Although don't take my word for it as i don't own a console and have only seen them at play at my friends. :)

Lol. The comment section is a total mess xD

It still baffles me how playsation is selling so well with that terrible lineup of games. Fire watch launched, the game got a good score but when I looked at the gameplay it looks like the most boring game I ever saw. The whole 1080p vs 900p battle is not a concern to me , comparing the game side by side on ps4 and xbox one often shows no visible difference unless the game is broken up frame by frame with technology only 1 gaming site has , digital foundries. And ps4 gamers argue over these extra pixels they can't see and this is the reasons in their mind that ps4 is better. Not the actual games. That is funny and very laughable especially when most games on consoles play at 30fps. 30fps feels disgusting on any midrange to high end pc. Best of both worlds buy an Xbox one and build a high end pc, you get to play games on pc in 1440p @ 60fps like cod and battlefield, dying light, gta v, you get to play exclusive games like gears of war 4 and halo that cannot see the light of day on PlayStation. And you get an ultra combo when you preorder quantum break on Xbox one and also get the pc version for free, you can't lose.

Ps4 users = cheap b@st@rds ;P

This is not surprising. We've known for some time that XBox One user engagement is much higher than PS4.
Windows Central Newsletter
Get the best of Windows Central in in your inbox, every day!
Thank you for signing up to Windows Central. You will receive a verification email shortly.
There was a problem. Please refresh the page and try again.