Update: Mogul ROM Update to be Released Oct 22nd?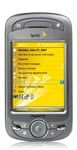 It is now being rumored from DaSuper, a Sprint employee, over at The Buzz that Sprint will be releasing it's first major ROM upgrade for the Mogul this month (one that does more than just add a music store) that will hopefully address the serious Bluetooth issues that have plagued the Mogul since it's release.
Can it be true? Is the anticipated major ROM update for the Sprint Mogul (aka PPC-6800) really coming out before the end of this month (Oct 22nd to be exact)? If you are still waiting for Sprint's promised ROM update for the PPC-6600 from over 2 years ago, then I understand if you have your fair share of doubts. This was originally rumored to release by the end of last month, so only time will tell.
There is a lot of hope these Bluetooth bugs will be fixed (if the ROM is truly released) as the port of Alltel PPC-6800 ROM seems to fix the Bluetooth issues (opens in new tab) all of us Mogul users face every day. Is this going to history repeating itself with continual unfulfilled promises from Sprint for ROM updates or is DaSuper really onto the scoop of the year for everyone who owns a Mogul?
To keep up to date if Sprint really follows through this time, keep an eye on the Mogul ROM Update Watch! (opens in new tab) in the discussion forums!
Update (from Dieter): DrDoom (opens in new tab) reports that folks "in the know" are saying that January or February is a more likely date. Bummer, that. *However*, said sources are also making vague rumblings about GPS (or maybe it's aGPS/gpsOne) being switched on for the Mogul, which we've reported on before and are thoroughly confused about. I Can Has GPS?
Get the Windows Central Newsletter
All the latest news, reviews, and guides for Windows and Xbox diehards.
This thread is dedicated to sharing news (with hopefully links) about pending upcoming ROM releases.

It is being reported at TheBuzz that Sprint will be releasing a ROM fix for the BT & keyboard issues in Sept:Good News finally......
The bug associated with the current SW upgrade is scheduled to fixed in an MR in the next month. It addresses the Keyboard and the Bluetooth issue.http://forums.buzzaboutwireless.com/baw/board/message?board.id=SmartPhones&message.id=1165#M1165

BT issue? Check. What keyboard issue HObbesy?

Some have problems with using the KB in certain isolated programs like WM Live or OnDemand. It is an easy fix and not a wide spread issue.

can't wait for this as I am one that has some problems with the BT. People say it sounds horrible like I have no signal. I have one headset that is better than the other. Both Motorola.

Anyone else have issues with people hearing them on their Mogul? No, this is not when using a bluetooth headset. Just speaking into the handset itself?
I just received over a week ago and this is one issue that several people have complained about to me.
Does anyone have an idea as to what it could be?

First of all WELCOME TO WMEXPERTS!!!!!
I have not seen many reports of this on the forums. You may have a faulty phone. If you want to make a test call or two with another mogul, go to a local Sprint store and use the phone they have on display to call.
But since you are within the 30 days, I would not hesitate to exchange it if you feel there is something up with your phone.

First of all WELCOME TO WMEXPERTS!!!!!
I have not seen many reports of this on the forums. You may have a faulty phone. If you want to make a test call or two with another mogul, go to a local Sprint store and use the phone they have on display to call.
But since you are within the 30 days, I would not hesitate to exchange it if you feel there is something up with your phone.
Thanks and thanks!!!

[quote=mrtechgeek;1340667]Anyone else have issues with people hearing them on their Mogul? No, this is not when using a bluetooth headset. Just speaking into the handset itself?
I just received over a week ago and this is one issue that several people have complained about to me.
Does anyone have an idea as to what it could be?
Same things has been happening to me; its been about a week of this. I'll be on the phone, speaking normally, but the person on the other end can barely hear me.

BT issue? Check. What keyboard issue HObbesy?
first time post here on wm exprets. i really like this site. lots of good info and smart people. glad to see another good forum. lol. i missed treocentral ( the other best forum in the world) since i got rid of my 700wx and got the mogul.
anyhow the keyboard issues came for the rom update (2.09.651.3) that enabled the music store. if you have the 2.08 version there are no keyboard issues. sprint replaced my mogul with one with new rom. i can't wait for the fix. plus "rev a" baby. not to meation the horried bt.
cody

Man Cody I'm with you I cant wait ... :cry: .... This is my first post on this forum I like it alot... I still visit treocentral sometimes ...

Same things has been happening to me; its been about a week of this. I'll be on the phone, speaking normally, but the person on the other end can barely hear me.
There were two things I notice just in the last two days with my Mogul....I had the same thing happen to me. But both were my fault. I was talking the phone while moving things around in my office. When the person said they couldn't catch what I just said I noticed I had the earpiece near my ear (he was talking really loud so it was an inch or two away) and I had the phone sticking out with the mouthpiece away from my head. Once I held the phone just correctly there was no problem.
The other time was today in the Sportsman's Warehouse getting stuff for our family camping trip. My wife called and she couldn't hear me. I was trying to put stuff in the cart and noticed that my pinky was actually covering the hole at the bottom of the phone where the mic is. Moved my finger and I was fine.
I am pretty sure that this has nothing to do with the challenges you two are facing, but thought I would share anyways what happened to me.

Cody....what is the latest rumored date for the ROM release you have heard now. Most that I read about were pointing to an optimistic Sept release.

that is all that i have heard as well.
first it was october. then on the "buzz about wireless forum" ( a Sprint launched customer forum) Da Super said next month. that was last month. so we are hopping on september. with the htc vogue (touch) coming to sprint nov 4, i would say we will have it by then for sure.
i'm ready for sure. one thing i try to keep in mind is that "anything good takes time". i would rather what a little longer for a GOOD update that actually fixed things.

On a related note, there is a thread over at ppcgeeks for donations to get helmi_c a 6800 so he can try to open up the ROM to customization. Someone recently offered to send him one they reported lost and later found so its ESN is now bad.
For those that don't know helmi_c, he is a well known for his custom ROMs and more recently for the WM6 upgrade on the 6700. He is the first in the world to figure out how to get WM6 on a 6700.

i'm ready for sure. one thing i try to keep in mind is that "anything good takes time". i would rather what a little longer for a GOOD update that actually fixed things. I fully agree....I cannot wait for the ROM update....but I am not looking forward to tweaking my phone just right again. :p

On a related note, there is a thread over at ppcgeeks for donations to get helmi_c a 6800 so he can try to open up the ROM to customization. Someone recently offered to send him one they reported lost and later found so its ESN is now bad.
For those that don't know helmi_c, he is a well known for his custom ROMs and more recently for the WM6 upgrade on the 6700. He is the first in the world to figure out how to get WM6 on a 6700.Yes, I have been watching this with interest. The folks over at XDA have been pretty stumped so far.

Yes, I have been watching this with interest. The folks over at XDA have been pretty stumped so far.
the folks over at xda are gsm users. the mogul is a cdma. even though there is a mogul section (titan) it doesn't get much action from the real xda players. there all gsm. the mogul players you can also find on ppcgeeks, tc, wmexperts, pdaphonehome, ect.
the only reason it is there is cause thay claim to be a htc forum. we had to bit++ just to get the treo 750 on there which is also known as the Cheetah.
i look for the cooking to come from ppcgeeks. maybe even helmi_c since he is cdma. for sure if we converted him to the mogul for his daily use.

helmi_c should have his ppcgeeks donated Mogul by now, so let the games begin :)

Here is an update I found over at The Buzz from DaSuper, a Sprint Employee:"All,
I've just confirmed that The ROM Update which addresses Bluetooth issues should be posted by 10/22 at HTC: Support: Mogul™ by HTC Software Download The first update is currently posted on this website (Version 2.09.651.3_1.32.00), so in order to minimize confusion, users should not go to download the ROM Update until 10/22 or after." baw - Re: Officially known Bluetooth issue with Mogul - HTC confirms BT problem - PDA and Smart Phones - Buzz About Wireless

Note the update:Update (from Dieter): DrDoom reports that folks "in the know" are saying that January or February is a more likely date. Bummer, that. *However*, said sources are also making vague rumblings about GPS (or maybe it's aGPS/gpsOne) being switched on for the Mogul, which we've reported on before and are thoroughly confused about. I Can Has GPS?
Merged the threads here so we're all in one spot. Thanks to Hobbes for getting the ball rolling and to DrDoom for the followup!

Basically, what I did was email a friend asking when we could expect the update. He responded with two very cryptic pieces of info. One, that it wouldn't be until Jan/Feb and two that when it did happen "it will have autonomous GPS then (no reliance on the network for ephemeris/constellation data) & simultaneous GPS as well (do a phone call & listen to GPS at the same time)"
I don't see how this is possible. Any one who wants to call me on it, please understand I'm getting this from someeone I trust, or I wouldn't have mentioned it.

I believe that BOTH pieces of information are true. I'll explain.
Long before DaSuper at Sprint made the Oct 22 announcement, it was rumored that Microsoft themselves (independent of the carriers) would be releasing an update to WM6 in the 2008 Q1 time frame. Besides the obvious patches, EVDO Rev A support in the OS was rumored to be part of this update. Of course once Microsoft releases the update, it'll be up to the individual carriers to roll that update into their individual ROMs.
The Oct 22 maintenance ROM from Sprint will not (IMO) contain any significant new functionality, simply fixes for the major problems that have been plaguing us. Specifically, the BT and KB issues which seem to affect the largest majority of users.
Just my speculation based on the all the intel I've been gathering, FWIW.

I like what TC99 is saying. And the idea that a company would push out ROM updates to fix issues ASAP rather than make us wait until they've piled a bunch of features up, well, that's just crazy talk. After Palm, I like Crazy.

And the idea that a company would push out ROM updates to fix issues ASAP rather than make us wait until they've piled a bunch of features up, well, that's just crazy talk.
LOL....
Hmmm... depends on your definition of 'ASAP'. Folks have been complaining about the BT issues all summer. I guess based on Sprint's previous track record, the fact we might even get a MR within our lifetime could be considered 'ASAP'.
Seriously though, know what I think the tipping point was (WRT to getting a new Rom)? When Windows Live Search broke. Microsoft has made it perfectly clear that they want a significant piece of the Search Engine business. Can you imagine how bad it looks when they release a new mobile OS and their new mobile search platform... and the keyboard doesn't work? I suspect Microsoft lit a fire under themselves and Sprint to get this fixed ASAP.

I would think Microsoft would have been embarassed as well. I know its been said its HTC's fault the keyboard doesn't work, but M$ isn't going to just stand there and do nothing I would think.

Here you go folks, a list of the bug fixes for the supposed Oct 22 MRhttp://forums.buzzaboutwireless.com/baw/board/message?board.id=SmartPhones&message.id=1467#M1467Here are the fixes in MR2: Bluetooth, Alarm, Java List, On Demand Keypad issues, plus a couple of others.
P.S.
BTW, nice site ya'll have here. High signal to noise ratio. Getting tired of the other sites that have endless folks, asking the same redundant questions over and over... or folks that simply can't read or are too lazy to search for the answer.

Here you go folks, a list of the bug fixes for the supposed Oct 22 MRhttp://forums.buzzaboutwireless.com/baw/board/message?board.id=SmartPhones&message.id=1467#M1467
P.S.
BTW, nice site ya'll have here. High signal to noise ratio. Getting tired of the other sites that have endless folks, asking the same redundant questions over and over... or folks that simply can't read or are too lazy to search for the answer.
Glad you like it. We'll find a way to ruin it, I'm sure.
Kidding, kiddng. Don't delete my account or anything, Dieter.
Also, can anyone post the text of that link above? I'm at work and the forum section of The BUzz is blocked for some stupid reason.

Also, can anyone post the text of that link above? I'm at work and the forum section of The BUzz is blocked for some stupid reason.
I already did in the quote, it's just one sentence.

Glad you like it. We'll find a way to ruin it, I'm sure.
Kidding, kiddng. Don't delete my account or anything, Dieter.
Also, can anyone post the text of that link above? I'm at work and the forum section of The BUzz is blocked for some stupid reason.
They probably blocked you because you're such a smartaleck. :pI've just confirmed that the lab testing of Mogul's Maintenance Release 2 should be completed this week then we need to do Cycle 0 testing. Once that is done, we will have HTC post it on their website where the current MR is posted (HTC calls it ROM Update). We think this can all by completed by 10/22 at the latest.
The ROM Update which addresses Bluetooth issues should be posted by 10/22 at http://www.america.htc.com/support/mogul/software-downloads.html? The first update is currently posted on this website (Version 2.09.651.3_1.32.00), so in order to minimize confusion, users should not go to download the ROM Update until 10/22 or after.

They probably blocked you because you're such a smartaleck. :p
Don't hate tha playa.....:eek:

BTW, nice site ya'll have here. High signal to noise ratio. Getting tired of the other sites that have endless folks, asking the same redundant questions over and over... or folks that simply can't read or are too lazy to search for the answer.
Thanks. :) A lot of our users are former longtime Treo owners and TreoCentral users so they've all got experience with how to talk nicely (AND SEARCH) on boards.

So two days and waiting.............my guess is that it will happen overnight........who's gonna stay up with me and wait?
Woody
~nice site here......also a member of sprintusers

Welcome to WMExperts!!!!
I cannot wait to have all the BT issues fixed, but I am not looking forward to re-tweaking and reinstalling everything again. I just wish that it would be released on a Friday...that way I have all weekend to get my phone back up and running for work on Monday. With a Monday release and me hitting the road this week, I might have to wait a week to do the update!!

We are being optimistic, aren't we. I really hope they have the update on Monday, but honestly, I'm not holding my breath.

I don't know what you are talking about. I just got unofficial confirmation from my boss' boss' boss' secretary's nephew's dog walker' cousin's contact that they know for sure from their Sprint rep that just got fired from their local 3 man Sprint store, who is always in the loop, that my PPC-6600 setting here on my desk will have the much anticipated ROM update to activate it's EVDO radio on Nov 1st this year!!! I cannot wait for that one to come out either!

No ROM yet first thing i checked when i got to work..

I was being optimistic that in fact Sprint and HTC would release this update today. But I know that is asking too much. I am not at all surprised.:(

I don't know what you are talking about. I just got unofficial confirmation from my boss' boss' boss' secretary's nephew's dog walker' cousin's contact that they know for sure from their Sprint rep that just got fired from their local 3 man Sprint store, who is always in the loop, that my PPC-6600 setting here on my desk will have the much anticipated ROM update to activate it's EVDO radio on Nov 1st this year!!!
Damn... do they have any stock market picks also?

Talked to HTC support and here is the response i got
"" Sorry that you are having this issue. However any planned ROM updates do not have release dates. If they did they would be listed on America.htc.com please keep checking on that site for any future updates. ""

Welcome to the world of ROM updates!!!!!!! :cry:
[CENTER][COLOR="Red">[SIZE="3">"The cake is a lie" [/SIZE][/COLOR][/CENTER]
(if you have played Portal, an obvious reference that can be applied to Sprint ROM updates :brick: )

Well there is yet another post, this time from a Sprint Admin, saying that the ROM is scheduled to be posted on HTC's site on 10/26.http://forums.buzzaboutwireless.com/baw/board/message?board.id=SmartPhones&message.id=1649#M1649Some from the Mogul group is ready this thread because they passed this message along to me.
"It is SCHEDULED to be posted to HTC's website on 10/26. The link is
http://www.america.htc.com/support/mogul/default.html"
I hope this information helps and apologize for the delay. Check for it tomorrow and let me know if it works.
Tristan
I still say I'll believe it when I see it and will take this with a piece of cake... I mean a grain of salt. I forget the cake is a lie ;)

But...at least this is coming from an Sprint Admin. That is at least a step in the right direction! But I agree, I will believe it once it is downloaded on my harddrive!

Aww... c'mon guys, I already have an advanced copy. This ROM is so good that my phone now roams on AT&T and T-mobile's networks... I also have 128MB of RAM now!

What is the latest ROM? I thought the latest ROM was 2.09.651.3 released on 06/14/07.
I just downloaded the ROM update from HTC and it is labeled 2.16.651.0.
Is this the new update?

Do you have a link to the 2.15.651.0 ROM if you dont mind posting on here

2.16.651.0 it's out!!!http://www.america.htc.com/support/mogul/software-downloads.html

It's a little slow on the download. I think everyone is trying to get it at once. I have the Alltel ROM and it fixed my BT issues. It just made my Mogul not wake up occasionally after using BT. Hopefully, this fixes all of that.

no more use of the wired headset for my conference calls was driving me nuts.

[quote=minmac00t;1364411]no more use of the wired headset for my conference calls was driving me nuts.
If it fixes the BT issues like the Alltel ROM did, BT will work perfectly. I've used the Alltel ROM for a couple of weeks and BT conversations have been great.

i hope so its almost time to get off but im running the update since no more calls for the day it was an inconvenience to use the wired headset on calls and my samsung blue tooth headset clients could barely hear me
Great timing for them to post the update

Where are you getting this link to the 2.16.651.0 ROM update? When I go to the HTC site I still get the 2.09.651.3 ROM update when I choose the download. Please let us all in on the good news!

http://download.america.htc.com/RUU_TITAN_SPRINT_WWE_2.16.651.0_1.47.00_...

http://download.america.htc.com/RUU_TITAN_SPRINT_WWE_2.16.651.0_1.47.00_SPCS_NV124_0506_SPL106_Ship.exe

"http://download.america.htc.com/RUU_TITAN_SPRINT_WWE_2.16.651.0_1.47.00_...
"

This is the old version...
RUU_TITAN_SPRINT_WWE_2.16.651.0_1.47.00_SPCS_NV124_0506_SPL106_Ship
The HTC site now shows.
RUU_TITAN_SPRINT_WWE_2.09.651.3_1.32.00_SPCS_NV124_new_Ship
Notice Rev. 3
no

Well I'll be a......guess the rumors of a fixed ROM be posted today are true!!!!!!!This is the old version...
RUU_TITAN_SPRINT_WWE_2.16.651.0_1.47.00_SPCS_NV124_0506_SPL106_Ship
The HTC site now shows.
RUU_TITAN_SPRINT_WWE_2.09.651.3_1.32.00_SPCS_NV124_new_Ship
Here are the links:
[URL="http://www.america.htc.com/support/mogul/software-downloads.html">Mogul? by HTC (Sprint) Software Downloads[/URL]
[URL="http://download.america.htc.com/RUU_TITAN_SPRINT_WWE_2.09.651.3_1.32.00_...">Direct Download[/URL]
[CENTER]EDIT: [COLOR="Red">[SIZE="4">False alarm [/SIZE][/COLOR] I just tried to download it myself and it is the exact same file name as the ROM update I downloaded on 10/26.[/CENTER]

the 2.09 is the old rom they put back up few days ago. its not new...sad to say.

Ya....I figured that out as I was downloading the link after I posted and it asked me if I wanted to overwrite the ROM I already downloaded on 10/26.
Reference again to post #42

way to jump the gun hobbes.... :-D

:o
....Actually it was by Trick for Halloween...ya...that's it....that's the story I am going to go with...

I just checked htc's site before I checked here...when I read your post im like no way... then I saw 2.09... almost had me... ;-)

Like you guys have seen on other posts the new ROM broke more things than it fixed BT turns off by itself, Wifi turns on without even turning on the switch and the D pad works sometimes I decided to go with DCD's ROM from PPC geeks i think its a great ROM(Clean One) After all the apps i installed i still have 23MB left with the hibernate BT works Keyboard Works No issues so far.
ftp://ppcgeeks:ezupload@up.ppcgeeks.com/Titan/Users/dcd/roms/dcd1.1_r5_f...

can you give me more info on that rom? is it based off of 2.09? what was stripped? etc... thanks.

it is based on alltel ROM 2.14 and 1.40 Radio but it doesnt have any alltel apps or customizations pretty much a 2.14 OS stripped down version I use my phone for strictly business so i dont need any of sprint music or any other apps but i do use active sync to get emails and spb traveller with mobile shell and weather.On sprint ROM literally after i install all this i will have 18MB left with this ROM i have 22 on soft reset and with hibernate 23.5. you will lose internet sharing but there is a cab available if you use it

well october 31st came and went with no update. doesn't surprise me tho... bummer.

The actual update ROM version 2.16 was released on 23rd but looks like that update broke more stuff than fix the bluetooth so they took it off HTC website

I was refe ing to the rumored update to 2.16. we all know now don't expect anything until next year...

2.17's out
well i had to give the new rom a try as the 2.16 was locking up after every call i made.
so far the blue tooth sounds excellent from both ends better then with 2.16 lets hope they actually have all the fixes working right this time.
here is the link:http://www.america.htc.com/support/mogul/software-downloads.html
had to fix the link

First of all....Trust...Welcome to WMExperts!
I am going to have wait until the week of Dec 17th to try this one out.....I am on the road for the next two weeks and will not have a chance to reload and tweak my phone back to where I need it while away from the office until then. I guess the up side is that I will know by then if there are any issues with this release by then or not.

so far the new 2.17 is working quite nicely, the blue tooth does not shut itself off constantly and reconnects when it is supposed to and sounds clear (no static) from both ends. it works so well that the party on the other end hears all of the background noise clearly with my plantronics 340, i have ordered the blueant S9 (from this site) and hope it will cancel out any background noise better. no more problems while roaming and let me tell you i roam a LOT the internet does seem noticeably faster even on 1x in the fringe areas i have been in lately. as for the battery it also seems to last longer but i still downloaded an app from codyppc to help with the battery. here is the link and thank you cody:cool: http://forum.ppcgeeks.com/showthread.php?t=10507&highlight=codyppc
their may be some minor things still going on but i have not had the time to track them down, and after all the major b.s. i have gone through with this phone i am just happy i can make a phone call with out having to do a reset after i hang up every time!
other tweaks are to come i am sure!! Opra mini does not seem to work correctly so i have quit using it for now (locks up constantly, Possibly due to a memory leak? or maybe due to MS blocking?) I.E. is pretty fast but i would like to see fire fox get their act together and get us a mobile version that works on WM6 so i can sync to my favorites from my laptop:thumbsup:
the other thing i love about this is the phone as modem feature so i can hook up my laptop!! its almost as fast as when i am home with my Qwest DSL.:p
now that this thing is working better i am looking at the Slingbox for my Christmas wish list, who needs Sprint T.V.!!! if the mogul will ever get it any ways and then you will have all their extra charges to add the channels you will really want.
I have also downloaded Google maps (they look awesome on the mogul screen) and have a Freedom blue tooth on the way (from this site), i doubt Sprint will let us have their fake GPS for free so i decided to pay a one time $89 and Sprint can get lost on getting more of my hard earned dimes. with their lousy customer service i really do not feel obligated in giving them more money, as i really don't think they will improve my customer experience any.:mad:
so yes i am happy. would i like more YES of course but at least my mogul is working correctly as of now.:)
IT
P.S. Hobbes thanks for the welcome! and the MOST appreciated link for the LED killer and any work you did on it:cool:

it is based on alltel ROM 2.14 and 1.40 Radio but it doesnt have any alltel apps or customizations pretty much a 2.14 OS stripped down version I use my phone for strictly business so i dont need any of sprint music or any other apps but i do use active sync to get emails and spb traveller with mobile shell and weather.On sprint ROM literally after i install all this i will have 18MB left with this ROM i have 22 on soft reset and with hibernate 23.5. you will lose internet sharing but there is a cab available if you use it