US senators call out lack of accountability for Bobby Kotick in Microsoft deal [Update]
Senators like Elizabeth Warren and Bernie Sanders are aware of Bobby Kotick.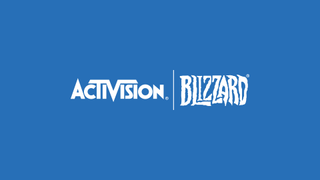 (Image credit: Activision Blizzard)
Update 8:20 p.m. ET: Activision Blizzard said it's working with Microsoft on improving its culture.
Update April 1, 7:10 p.m. ET: Microsoft echoes Activision Blizzard's response.
What you need to know
Four U.S. senators have written to the Federal Trade Commission citing their concerns over Microsoft's proposed $68.7-billion acqusition of Activision Blizzard.
They've specifically called out how Activision Blizzard has "failed to protect the rights" of workers and the lack of accountability of about CEO Bobby Kotick's alleged misconduct.
The letter also calls out how Activision Blizzard hasn't recognized the Raven Software QA union.
The proposed Microsoft and Activision Blizzard deal is headed to the Federal Trade Commission (FTC), but four U.S. senators are urging the committee to consider the companies' histories with workers in their inquiry.
Sens. Elizabeth Warren, Bernie Sanders, Sheldon Whitehouse, and Cory Booker submitted the letter to FTC chairwoman Lina Khan on Thursday. The Wall Street Journal first posted the story, and Stephen Totilo of Axios posted the text of the letter on Twitter, which you can read below.
In summization, the letter said that, "the FTC should consider the history described... when assessing anticompetitive effects that this gigantic merger may produce, and carefully determine the meaning of Microsoft's promise to 'not stand in the way' of unionization efforts."
The senators call out a number of things to Khan. First off, they go through the basics of the toxic workplace lawsuit, along with the recent update that the company's $18 million settlement to settle gender-based discrmination allegations was approved by the Equal Employment Opportunity Commission (EEOC) and the continued reports from current and former employees about the company.
The letter also notes how the Securities and Exchange Commission (SEC) is conducting an investigation into the executives, most prominently CEO Bobby Kotick, who is alleged to have covered up accusations of sexual misconduct at the company and have been aware of other incidents. Many employees and contractors have signed a petition calling for his removal. It's reported that Kotick will have a sizeable compensation package when he apparently steps down from his position following the Microsoft acquisition.
"This lack of accountability, despite shareholders, employees, and the public calling for Kotick to be held responsible for the culture he created, would be an unacceptable result of the proposed Microsoft acquisition," the senators continued.
The unionization efforts at Raven Software also got a mention. To recap: In January, multiple QA workers at the Call of Duty developer formed the Game Worker's Alliance following multiple layoffs and a seven-week-long strike. Activision Blizzard still has not recognized the union.
We've reached out to both Activision Blizzard and Microsoft for comment and we'll update the story if we hear back.
Update: Activision Blizzard statement
An Activision Blizzard spokesperson responded to Windows Central, stating that Microsoft has "reviewed the renewed culture committment and actions" the company has undertaken so far. The spokesperson also clarified that Kotick won't receive any bonuses or grants until Activision Blizzard has made progress towards fixing its company culture. Here's the statement in full:
Update: Microsoft responds to FTC letter
Microsoft is echoing statements made by Activision Blizzard about the company's goal to address workplace culture. The full statement is below:
"Workplace culture is a critical priority for Microsoft. We believe Activision Blizzard will continue making progress, and we're committed to further progress after the deal closes. We will constructively engage on unionization issues and will further discuss all of this with the FTC," said Lisa Tanzi, Corporate Vice President & General Counsel at Microsoft.
Windows Central Newsletter
Get the best of Windows Central in in your inbox, every day!
Carli is the Gaming Editor and Copy Chief across Windows Central, Android Central, and iMore. Her last name also will remind you of a dinosaur. Follow her on Twitter or email her at carli.velocci@futurenet.com.
He's a CEO, they never are.

Sounds like they should maybe go after Bobby Kotick himself and not interfere in the purchase of a gaming publisher and Xbox who have pledged to keep Activision multiplatform and reboot it's studio culture upon completion.

Microsoft just got there first we know there were plenty of others in line behind them to buy Activision

Please could you explain a little bit more on what your statement means?

It's business as usual. Microsoft got Activision to agree to sell and for Kotick to go. He's a tool and has been reviled for some time. Still I suspect any of the companies lined up to buy would have brokered a deal where Kotick got the golden parachute because that was Activision's asking price, plus Microsoft doesn't own Activision yet so they may not get that say. Also I'm sure this was going to get scrutiny because it's a big, as in expensive, deal

The actual reporting in the reliable media is that Activision offered itself up to all comers after MS hinted at a buyout and nobody else was willing to take it as a whole, cash only. One wanted a single part, COD, apparently. So technically, no, there is nobody in line to buy the full company, waiting for the IdiotPoliticians™ to block MS. The reality on the ground is either MS buys it or it gets dismembered.

The settlement is just a placeholder and Kotick is probably laughing his head off at his "penalty".
CEO cash salaries are almost often meaningless (Jobs made a big show of running Apple for $1 a year) when it is stock grants and options that matter. Warren and Sanders are totally ignorant of current business practices and all they do is blather and grandstand. Just consider that their pet peeve du jour, Elon Musk, just sold off 11% ofhis Tesla stock to pay $11Billion in one year taxes and ended up with a *bigger* percent stake in Tesla. Which is doing yet another stock split because the stock has gotten too pricey. And will continue to get more so after the split allows more investors to get a piece of tbe still growing Tesla revenue. As to accountability, well no; IdiotPoliticians™ don't get to tell CEOs how to run their companies. Mostly because they are incapable of running anything , by and large, and in the tech world they so despise have zero understanding of what they produce that makes people willingly give them so much money. On the other hand, CEOs *are* accountable to their owners and their boards. What the fools fail to recognize is Kotick, like many other big tech CEOs is the biggest *owner* of Activision and supported by the board. That he was stupid in allowing staff (his "golden geese") to be abused is beyond question and he is paying the price of that stupidity in being forced to sell at a discount is accountability enough in the world where $$$ rule and a more impactful message to the industry than any bureaucratic slap on the risk or Idiot bloviating from DC. Kotick is walking away with billions. But what he will forever regret is the added tens of billions he will be losing out on. That is the tangible accountability he faces.

Senators call out lack of accountability and plan to meddle in purchase to ensure there is none. This is why government and business need to leave each other alone. They don't operate or think the same. Microsoft is literally buying Activision to solve the problem and make Bobby go away. A purchase of this size won't have a RoI for a decade; so Microsoft's short game is just as important as the long game because it won't be profitable for a while.

Exactly.
MS isn't the only company with the cash to buy Activision but it is the only one with "clean enough" HR rep to stop the personnel exodus and prevent the collapse of Activision and the cash flow to wait out the rebuilding of Activision. Corporate culture shifts take years and fixing Activision requires a near doubling of staff, an investment that won't payoff for at least five years. And that's on top of lost revenues from taking COD off the yearly cycle. None but NDella have the stomach for that kind of bet.
Some have the money, some have the culture, none have both *and* a shareholder base more interested in long term stability and growth instead of the next quarterly boom. (MS is essentially owned by instituional funds, a million retires, and charities, after all.) The politicians and bureaucrats may posture and babble but the choices are limited and MS is the least bad.

"This is why government and business need to leave each other alone." Agree. That also goes for presidents who demand that executives do their bidding in exchange for not meddling in their business. Different animal, same warping of incentives.

I'm fine with politicians calling for accountability for an executive with a terrible record, but meddling with an otherwise kosher merger is not much better than Trump threatening executives with regulatory scrutiny or badmouthing if they didn't say nice things about him or get their employees to vote for him. This is especially true for Warren and Sanders, the "break-up" demagogues.

Why? Why is it any politician's business what happens with social issues in a company? There is a legal system for that. If they thing some new law needs to be enacted than that is a legit responsiblity for congress, otherwise the US is not a fascist economic system and so the government should not be exerting their personal thoughts and control over them.

In this particular case, if you locate the actual letter online, the four (out of 100) are griping that a sale of non-union Activision to non-union Microsoft will make unionization harder. (Have to protect the interests of their paymasters, after all.) Corporate culture is just an excuse. Given their druthers, they'd likely prefer Activision remain a bleeding sore so it could serve as an excuse to unionize the employees. Fixing the problem and giving the employees higher pay without external meddlers siphoning off "union dues" to buy politicians is a suboptimal outcome so it must be prevented.

"Why is it any politician's business what happens with social issues in a company?" Because, one hopes, elected officials are looking out for the welfare of the people? I don't see anything wrong with that. The problem is ulterior motives. Sanders is an anti-capitalist and Warren is a New Dealer (which, if you know history, you know is not a good thing, Social Security aside). This really has nothing to do with fascism, BTW. That's pretty confused.
Windows Central Newsletter
Thank you for signing up to Windows Central. You will receive a verification email shortly.
There was a problem. Please refresh the page and try again.