Vector 42: The new Microsoft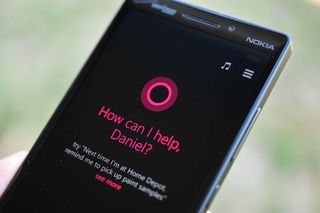 Vector is a news and analysis show focusing on the biggest stories, hottest trends, and most important issues in technology, past, present, and future. On this week's show, Daniel Rubino, editor-in-chief of Windows Phone Central, joins Rene to talk about the evolution of Windows Phone, the Surface 3, Steve Ballmer and Satya Nadella, Office for iPad, the Nokia acquisition, and the road ahead.
Support Vector: Go to squarespace.com/vector (opens in new tab) and use offer code VECTOR to save 10% on your new website! And visit igloosoftware.com/vector to learn about the Intranet you'll actually love to use!
Show notes
Surface Pro 3
Satya Nadella
Guests
Hosts
Feedback
Question, comment, recommendation, or something you want us to follow up on for the next show?
Windows Central Newsletter
Get the best of Windows Central in your inbox, every day!
Yes! Finally scored a Daniel interview! Just as enjoyable as I'd imagined!

Haha can't wait to see it I always though the two of you in an interview would be fun :)

Vector 42 should have been on towel day.

Hey... Sorry for the newbie question, but is there a way to use the Podcasts app on my Lumia Icon to download this? I searched for it but it didn't come up. I'm new to the whole podcast world, and I only have podcasts that I have searched for within the app. I have the WPCentral app and didn't see a download link or anything for it either. Any help would definitely be appreciated.

1. Click on subscribe in rss
2. Copy URL
3. Open up podcast app
4. Paste into get podcasts

Wow... Simple and painfree. Thanks a lot.

Swipe right > show in browser > hit play

Wow.. simple and painfree. Thanks a lot.

about the Dunkin donuts example cant MSFT maintian for a year or 2 till they get at least 30% share globally or make a platform interface apps from other OS like AOS or IOS ? why would it be difficult, isnt that easier then asking the vendor. ?

What kind of lumia is that on the pic?

Verizon's Nokia Lumia Icon (929).

i listened to the whole thing. and one thing i got from it; Rubino has been a ms fanboy since WM era. I dont think he ever bothered getting an iphone or an android. He reminds me of me. I never sold my soul to apple or google but i almost did. i held on to my HTC TYTN WM6 until WP7. That is dedication of fanboys!

Actually, he owns an iPhone, Moto X and an iPad mini, he just prefers WP.

I have been a WM user since before they were smartphones with the graffiti pad era my good ol' HP... Oh man blanking on the model. I was a top 50 global contributor to the Windows Mobile Connection, then the Windows Phone Connection until it merged into the Expertzone from 2007 until 2012 VIP Ambassador for AZ and did a lot of trainings for VZW when I worked there; as the trainings for call center employees and retail are sub par (to put it extremely nicely as I was personally disgusted at the lack of information that was critical to the OS and target audiences and features, capabilities... In fact when I quit VZW docs still said that a windows phone didn't work with mac and probably still says the same thing... Really vzw... Really???). I was holding out for an HTC HD2/Leo to come to VZW, but that never happened so I bought an Incredible hoping it would meet my needs... As soon as VZW got the Trophy I was ecstatic and bought one its first day and never looked back... Android is useful, but not functional and NOT designed to be the phone for the average person. It requires relentless upkeep and maintenance just to function. I have over 250 apps on my phone (over 14GB if you want to know) and my 928 is just as fast today as it was the first day I took it out of the box. I laugh at my android friends who notice lag after app 30 on their galaxy SJunk and Moto garbage whatever. WIndows Phone is the best of both iOS and Android. You get the stability and dependability of an iPhone, but the freedom to choose a size, color and other options to suit you, plus the ability to customize the screen with live tiles and hubs that make it personal. I heart Windows Phone

So let me get this straight? If my laptop runs at windows 8? I can not update it to 8.1?

Very insigtful conversation. The discussion about the surface, the windows phone and basically everything that was discussed.

I never thought WP was growing rapidly at all in the US. I actually thought it lost marketshare here last time reports came in.

Enjoyed the discussion! Really looking forward to the Windows Phone and Windows RT merger. I agree that the app compatibility convergence is the biggest story behind WP8.1. Can't wait to see the final product (threshold hopefully). Been watching a ton of coverage about the Surface Pro 3 and am ABSOLUTELY going to be there on June 20th to pick on up! I didn't realize Goldfinger was going to include a micro Kinect sensor from what I was reading before. Sounds a bit like the purported Amazon Phone, which seems gimmicky to me. Hopefully Microsoft would have a better implementation, especially having full access to hardware.