Verizon-Rural Cellular deal nearly done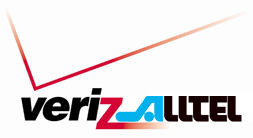 We dived into the convoluted Verizon-Rural Cellular acquisition earlier this summer, and it looks like the deal is finally going through, with a few conditions.
The FCC gave the OK for Verizon (now with more Alltel! (opens in new tab)) to buy RCC in a $2.7 billion deal, but one of the companies must sell off licenses and network assets in Burlington, Franklin and Addison, Vermont; Ferry and Okanogan, Wash.; and in Franklin, N.Y.
That was not unexpected, and it goes along with Verizon's plans to unload (opens in new tab) 15 percent of the Alltel customers it's acquiring, in order to satisfy that deal.
Via Engadget Mobile (opens in new tab)
Windows Central Newsletter
Get the best of Windows Central in your inbox, every day!