VLC for Windows 8 and Windows Phone is almost ready, here's the latest on its status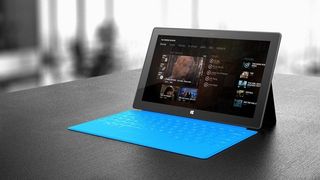 We're inching closer and closer to seeing VLC on Windows 8 and Windows Phone. The project started a little over a year ago and was funded by users via Kickstarter. The team gave the community updates at somewhat regular intervals, but has gone silent in recent months. We now have a new update on the status for the project for both Windows 8 and Windows Phone. Let's find out the latest news and check out some new screenshots of the app.
The team at VLC is working on making the app for the "WinRT" platform. To them, WinRT represents Windows 8, Windows Phone, and potentially the Xbox One. WinRT comes in two variants – ARM and x86. The team is working on making sure they're available for both.
So what's the status of the port of VLC to "WinRT"? Here's what the team now has going for with VLC:
Support for all usual VLC formats, including MKV and FLAC
Audio
Video, (with correct aspect ratios)
Basic subtitles support
File and network stream support
A simple, but working UI
Passing the WACK certification
Working on Windows 8 and 8.1
Currently they're getting ready for release to the Windows Store. They're fixing important bugs, like the audio bug that resulted in a rejected from the Store. They'll keep cleaning up VLC and submit it to the Store over the weekend. That's for x86 though, ARM is another story at the moment.
Currently the team is still working on the ARM version of VLC for Windows 8. That's the version required to get this app working on devices like your Nokia Lumia 2520 or Surface 2 – devices running Windows RT. They hope to deploy in a matter of weeks once the compiler issues are addressed in those builds.
That means a Windows Phone version might be the last piece of the puzzle to fall. They don't anticipate a lot of extra API work for the Windows Phone version, but do suspect they'll need to address file management and adapt the basic UI.
It's been a long wait, but hopefully VLC for Windows Phone/Windows 8 will be worth it. Anyone else waiting for it or are you happy with Moliplayer Pro for Windows Phone?
Source: Kickstarter
Get the Windows Central Newsletter
All the latest news, reviews, and guides for Windows and Xbox diehards.