Want to revert from Windows 11 to Windows 10? You'll need to do it fast.
If you wait too long after upgrading to Windows 11, you'll have to do a clean install to move back to Windows 10.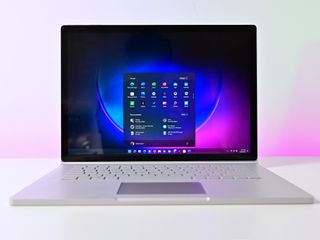 (Image credit: Daniel Rubino / Windows Central)
What you need to know
If you upgrade to Windows 11, you'll have 10 days to roll back to Windows 10 while keeping your files and data.
You can still roll back to Windows 10 after 10 days, but you'll have to back up your data and do a clean install of the operating system.
Windows 10 will be supported until October 2025.
Windows 11 rolls out later this year, but some people might not like the new operating system. If you upgrade to Windows 11 and don't like it, you'll have 10 days to roll back to Windows 10 while keeping your files and data.
After you've used Windows 11 for 10 days, you'll still be able to roll back to Windows 10, but you'll have to back up your files and do a clean install. That will be a longer process, but it certainly isn't impossible. We have a complete guide on how to do a clean installation of Windows 10 if you decide to go that route.
All of this is outlined in Microsoft's page introducing Windows 11 (opens in new tab). Towards the bottom of the page, there's an FAQ section. In response to the question, "Can I go back to Windows 10 after I upgrade if I don't like Windows 11?" Microsoft states:
This appears to refer to people who upgrade when the operating system rolls out to general availability later this year.
Windows 10 will be supported until October 2025, so people don't have to rush to upgrade to Windows 11.
Windows Central Newsletter
Get the best of Windows Central in in your inbox, every day!
News Writer and apps editor
Sean Endicott brings nearly a decade of experience covering Microsoft and Windows news to Windows Central. He joined our team in 2017 as an app reviewer and now heads up our day-to-day news coverage. If you have a news tip or an app to review, hit him up at sean.endicott@futurenet.com (opens in new tab).
The best way would be to grab a copy of Macrium reflect which is free and make an image of your system drive, to an external drive, before you do the update to Windows 11. Then it is a simple matter of going back to Windows 10. Sure you need an external drive to do this, but then surly most people would have for back-ups anyway and if you have no idea how to do a back-up then maybe they better not install Windows 11. Save all the mucking around with time limits, I have windows 11 on a separate drive in my computer, but I still backed up my Windows 10 drive with Macrium reflect just in case and my data drive

Running Win11 in VirtualBox so my Windows 10 install isn't touched until launch day.

Where do you get the win 11 ISO file from to run on your VM?

I just installed windows 10 on the VM, registered for receiving Insider Program (Dev) builds from Windows Settings. Then the Windows 11 Dev build was automatically downloaded by windows update. That's the official way as far as I know.

Nope. I've already deleted the windows.old folder to free up space lol! Granted, I'm using a work computer for testing so no worries if it all crashes and burns.

windows 11 is garbage . im sticking with windows 10 . till we have windows 12 or surface glasses windows core os for consumers

Why is garbage? Don't forget it is still an early build, so there are going to be problems.
I kind of like the look of it, sure there are things that could be better, but hopefully these will be sorted in time, but if it is anything like Windows 10, it will never be finished.

Can't you simply accept that not everyone likes what Microsoft did to Windows with this update? Personally, I found nothing of value with the update and took my machines off of the Inside program to avoid it...well, I accidentally missed one and it updated, but I quickly loaded it back to Win10. If you like Win11, then enjoy it. Not everyone likes it.

It is one thing to say it isn't your preference, it is quite another to say it is garbage. Furthermore, nothing of value? To each their own I suppose but I don't believe this is true either. Windows 11 will receive cumulative monthly security updates that are up to 40% smaller in size. That's a big win. The Microsoft Store actually looks good too.

I'm not sure if this works in Windows 11 (I'm thinking it should), but you can extend the number of days you have to roll back a new feature update using an elevated command prompt. To extend the number of days you have to uninstall a Windows 10 feature update, you can DISM with the /Set-OSUninstallWindow argument in the following manner: DISM /Online /Set-OSUninstallWindow /Value:[days] The number of days you set the OS Uninstall Window can be from 2 days to 60 days. If you specify a number less than 2 or greater than 60, it will be configured to use the default 10 days uninstall window. For example, if you wanted to set the OS Uninstall Windows to 59 days, you would enter the command
DISM /Online /Set-OSUninstallWindow /Value:59

Already reverted back to Windows 10 after one day trial of Windows 11 on my Lenovo p53 laptop. It is lagging, app crashing, not ready to use as daily drive.

No, it is not ready for a daily driver, but then it is not meant to be. I have had Explorer crashing a few times and the start menu displaying on the screen and leaving a ghost copy of itself permanently displayed. I had Hitfilm crash a few times to start with, but that is stable now

Needs to have more personalization and everything is really slow. Lack of transparency on task bar, start is awful. Even third party apps like start 10 and glass don't stay... Glass a bit better. Still all these issues for rounded corners? Not impressed

I agree, the start menu need a bit of work done to it, It would be nice to be able to take the recommended part out and use the space, be nice if the pinned part expanded instead of scrolling. I still prefer it to Windows 10 start menu. Labels on icons in the taskbar would be nice,
I am not really bothered about transparency, I have that turned off in Windows 10 and a lot of the effect, the only thing I got on is shadows under pointer and windows because it makes things easier to see and font smoothing. I don't even have seen contents of windows when dragging on, I see no reason why I want to see the contents of a window while I am dragging it. I doubt it makes any difference to the computer resources, by disabling it all, but I have just grown used to it from having it disabled on less powerful machines. Anyway, I tried start is back on Windows 11, it worked ok for a while, but to make it look ok the taskbar needs to be put back to the left, otherwise there are two start buttons. Eventually it just stopped repos ponding.
I am sure the producers of these software will update them for Windows 11 for people who still want their old menu system, and there is nothing wrong with that, nothing wrong whatsoever. I use start is back because i don't like Windows 10 start menu, so if people use a third party start menu because they don't like Windows 11 start menu, then that is fine.

Already rolled back for the moment. I'll give it another try as it progresses, but it has bugs at the moment, and nothing new that I find interesting enough to keep it for.

Windows 11 working perfect on my Surface 7 Pro.

I've got it running on a separate partition on Dell 9020 AIO. I must say it's been buttery smooth thus far. Only issue was the new store didn't update at all despite all the steps I saw on Windows central. Ended up grabbing a manual update file for the store and got that sorted out. Other than that, I've had zero crashes or issues. It's pretty stable. Win10 is support till 2025 anyways, so I'm in no hurry to upgrade my daily driver. Let's see what final release software looks like.

After reverting back to 10, Windows Update continues to offer the upgrade to 11, even tho I left the Insider program. How do I stop this behaviour?
Windows Central Newsletter
Thank you for signing up to Windows Central. You will receive a verification email shortly.
There was a problem. Please refresh the page and try again.