Waze for Windows Phone isn't cancelled, but has no ETA on the horizon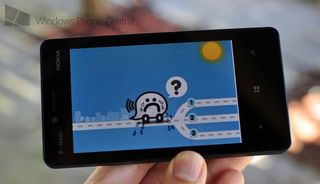 O Waze, Waze where art thou?
Waze came out for Windows Mobile way back in 2009. The popular GPS navigation app and service has been highly anticipated on Windows Phone. There was an unofficial Waze app for the homebrew scene in the early days of Windows Phone, but nothing official until the announcement in April. The announcement stated that Waze would be coming to Windows Phone in June of this year, but as you know that didn't happen.
So what is the latest on Waze and Windows Phone?
After announcing the future launch of Waze, there was a call for users to join a beta for Windows Phone. Things looked good until it was rumored that Google was planning on buying Waze for $1.3 billion. A few days after that rumor, Google announced plans to buy Waze for $1.1 billion.
So here we are in early October with no Waze app, what happened? Many figured that Waze was cancelling their Windows Phone app to be more like the rest of Google. You know, the Google that doesn't want a solid YouTube app on Windows Phone. Fortunately, we don't really think that's the case and Waze has simply stated they're behind schedule.
Waze was asked on Twitter for an ETA for Windows Phone and stated there isn't one at the moment and the app isn't where it needs to be. The beta was updated recently, so we don't think the project is canned or anything. It's just that the Waze team is a little behind with where they want the app to be on Windows Phone.
We'll of course let you guys and gals know when Waze does hit the Store, but for now it looks like there isn't anything solid on the horizon. We're all anxiously waiting for Waze with you all.
Source: Twitter; Thanks for the tip Jonathan!
Get the Windows Central Newsletter
All the latest news, reviews, and guides for Windows and Xbox diehards.