This Week in Xbox One News - April 19th, 2015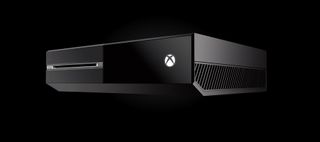 Welcome to our weekly ICYMI for Xbox news!
This week, we'll be looking at Star Wars Battlefront in detail, fresh Hideo Kojima drama (sigh), Cinder's ultra combo and more!
We'll still be posting major Xbox announcements in the main feed, but I'll be collecting some of the more nuanced news, rumours and talking points into one handy post every weekend!
So without further ado, here's our latest edition of This Week in Xbox One News.
Star Wars: Battlefront revealed, set blasters to hype
The highly anticipated Star Wars: Battlefront enjoyed a conservative reveal at this week's Star Wars Celebration, following Disney's hype inducing trailer for the movie Star Wars: The Force Awakens (which added $2 billion to Disney's stock price).
Major gaming outlets were treated to 7 minutes of closed press footage. As such here's a list of key Battlefront facts:
The game has no story driven campaign mode.. Instead, the game will feature contextual missions set during the events of the original trilogy. However, the missions will reportedly add context and tie-in (TIE in, get it? sorry) to The Force Awakens, following comments made at the Celebration panel. These missions are available for both single and multiple players. Gamespot says more information on Battlefront's gameplay will be revealed at E3.
You can play as Darth Vader, Boba Fett, fly the Millenium Falcon. EA has previously said they want Star Wars: Battlefront to represent the ultimate Star Wars fantasy, how could that get any more fantastical than playing as iconic characters? It remains to be seen whether these function as temporary power ups in multiplayer (I can't imagine 32 v 32 Darth Vader's will be a thing), or whether they're confined solely to the single and co-op missions. More info on that will follow.
You can pilot AT-ATs, dog fight X-Wings and TIE fighters, and swap between 1st and 3rd person view modes.
There will be female stormtroopers. According to Wookieepedia, there has always been female stormtroopers, but they're impossible to distinguish from their male counterparts due to the armour. Of course, Star Wars fans will know that many of the original stormtrooper regiment were clones of Jango Fett, but it's thought that most of them had died off by the rise of the Empire, instead taking human recruits from worlds aligned to the Empire.
There will be player customisation. According to Polygon, players will be able to customise their race, gender, and more in the full game. I expect most of these to be limited to the more iconic races, but hey, huge potential there for DLC EA! Muun master race reporting in.
Xbox One owners will have the earliest access. Thanks to EA Access, Xbox One owners will enjoy the earliest access to Battlefront. Costing £20 per year, EA Access offers users access to a vault of free games, discounts on titles an DLC, and the much lauded early access clause, which is typically up to a week in advance.
Battlefront takes place across 5 planets, one of which will arrive as a free DLC. Tatooine, Endor, Hoth and Sullust are the game's launch planets, with Jakku arriving later on. Jakku is the desert planet from the movie trailers, and is a brand new addition to the universe for The Force Awakens.
Players can partner-up, share unlocks and spawn on each other. Similar to Battlefield's squad system, Battlefront will allow small teams of two players to partner up, share unlocks, and so on. The trailer exemplifies this as one player slams down an energy field whilst another jetpacks out of it with a rocket launcher.
No classes, fully customisable loadout. Battlefront doesn't feature a class based system a la Battlefield, instead, players will be able to fully customise their toolkit and inventory into separate loadouts.
The trailer was indeed in-engine footage running on PS4. I've already seen comments that Battlefront's graphics are beyond reasonable expectations, but Gamespot claims in their preview that the trailer and demo they witnessed were indeed running on a PS4. I want to add that, whilst Battlefield Hardline's single player is graphically impressive, when you ramp it up to huge open maps featuring 40 players, fidelity has to take a hit in favour of gameplay. I'm sceptical that the game's graphics will remain as majestic as they seem in the scripted trailer, but I hope EA proves me wrong.
The game will launch generally on November 17th, for PS4, Xbox One and PC.
Some fans may be disappointed at the lack of a campaign narrative, but looking at Battlefield, I'm not sure DICE are really up to presenting a Star Wars story in a way fans will deem credible (sorry). When it comes to gameplay though, I'm (perhaps unreasonably) hyped for a Star Wars-like Battlefield. Oh and if you're one of Earth's 3 or 4 inhabitants who haven't already, please check out the latest Star Wars: The Force Awakens teaser. Right. Now.
Keep your eyes on Windows Central for all the latest Star Wars: Battlefront news!
Moon Studios' boss questions Darkside Games' Phantom Dust claims
Last week I covered the demise of Phantom Dust's studio Darkside Games, whose staff anonymously spoke to Kotaku to claim that Microsoft buried the project by making outlandish demands.
Collated by Gearnuke, Moon Studios CEO Thomas Mahler spoke on NeoGAF about his experiences creating Ori and the Blind Forest, and noted that the claims outlined in Kotaku's expose seemed completely out of whack.
Elaborating further, Mahler stated that Microsoft made suggestions to include some multiplayer aspects, but didn't force them upon the developer:
He closed by saying that Moon Studios also requested a budget extension, despite it not being entirely necessary to complete the game on spec. The comments certainly paint a different picture than the one spun by Kotaku's sources, there's always two sides to a story eh?
This awesome Mass Effect Elcor plushie is probably sold out, sorry
Bioware have an awesome merchandise store selling all sorts of goodies from its iconic franchises. Every now and then I see an N7 hoodie in Birmingham, and wish I had the cojones to be that much of a nerd in public. Luckily for closet cases like myself, Bioware provide other types of merch, like this awesome new talking Elcor plushie.
Elcor are incapable of expressing their emotions outwardly, as such, when speaking to other races they always make note of the emotional context of their statements. Squeezing this charming alien-horse... thing, will grant you such assertions as: "Affectionately: I love you...", and "Uncontrollable Glee: Ha... ha... that tickles..."
Sadly: As of writing this, the plushie seems to be sold out. Filled with sorrow: Only fresh news about Mass Effect 4 can cheer me up now... roll on E3!
Kojima v. Konami ... it's getting silly now!
I feel obligated to update this story now, having covered it almost every week since I started this column. Last week I wrote that Donna Burke, a voice actress and singer on Metal Gear Solid V: The Phantom Pain has now retracted her previous statements, claiming that Kojima had been fired by Konami.
Burke made the comments on her Facebook page, following a statement from Konami that Burke's assessment of the situation was "categorically incorrect". Konami has also reintroduced Kojima's name and production company branding onto select Metal Gear Solid titles, but it remains absent from The Phantom Pain and Silent Hills, the latter of which this cynical gamer presumes may now never see the light of day. I'm hopeful that the recent drama won't affect Phantom Pain too negatively, which by now must be nearing completion.
Cinder set to ignite Killer Instinct roster later this month
The fiery Cinder is almost ready to hit Killer Instinct's Season 2 roster, and KI luminary Maximillian has given us a look at Cinder's ultra:
Cinder's character trailer will no doubt follow soon, and should give us a tease at the following Killer Instinct character as usual.
In addition to Cinder, the title update will include a ton of balance changes, some of which nerf my beloved Spinal. Sadface. You can read the full patch notes on Killer Instinct Central here.
New Xbox releases for the week ending April 19th
WE ARE DOOMED (opens in new tab) - Twin stick shooter / bullet hell - Vertex Pop
"WE ARE DOOMED is a twin-stick shooter where you zap polygon baddies with an absurdly overpowered laserbeam. Dive head-first into the action with reckless ambition, charge the SUPERBEAM, and zap everything out of existence in an instant."
Goat Simulator (opens in new tab) - Simulator, of goats - Double Eleven, Coffee Stain
"You no longer have to fantasize about being a goat, your dreams have finally come true! Gameplay-wise, Goat Simulator is all about causing as much destruction as you possibly can as a goat."
Halo Spartan Strike (Xbox for Windows) (opens in new tab) (Xbox for Windows Phone) - Twin stick shooter - 343i, Microsoft Studios
"Halo: Spartan Strike makes you a new Spartan recruit battling evil forces in this touch-based top-down shooter. Be the Spartan and deny your foes the conquest of Earth."
Mortal Kombat X (opens in new tab) - Beat 'em up - Netherrealm Studios, Warner Bros
"Who's Next? Experience the Next Generation of the #1 Fighting Franchise. Mortal Kombat X combines unparalleled, cinematic presentation with all new gameplay."
And that's a wrap!
Thank you for tuning in! I'll return next week with all the latest gossip, rumours, news and weekly Xbox game launches. Have any of you picked up Mortal Kombat X? I'm on the fence right now, I feel like I should just dedicate more time to getting better at Killer Instinct. Maybe I'll just become a goat instead.
Jez Corden is the Managing Editor for Windows Central, focusing primarily on all things Xbox and gaming. Jez is known for breaking exclusive news and analysis as relates to the Microsoft ecosystem while being powered by caffeine. Follow on Twitter @JezCorden and listen to his Xbox Two podcast, all about, you guessed it, Xbox!
Somehow I'm a little disappointed with the way Cinder looks and some of his moves. Either way he was never my favorite character. I think IG did a great job with introducing Kan-ra and Hisako. The rest is meh. Now I just need some oem to create a true D-pad controller just like Nintendo's.

I adore Hisako, they'll be hard pressed to do better than her in my mind! When it comes to original characters.

I really hate that Xbox One games are way more expensive than PlayStation 4 games here in Egypt...

Only 4 maps (unless you pre order)
No single player
No galactic conquest
No space battles
No Clone Wars
Way to kill my hype EA. I'll have to wait and see what the final game looks like, but this is really a let down.
I disagree that Battlefront really needs that compelling of a story. I mean, really, most of it is already written. Hell, Battlefront 1 didn't even have a story! It literally just showed clips from the movies lol. They could easily just do that, then contact Disney for some writers from Episode 7 for the story between 6 and 7. You can clearly see the Battle of Jakku in Battlefront, so they're obviously talking to each other. I can't imagine why they can't squeeze out even a simple 8 hour single player campaign.
*sigh* oh well...

No Clone Wars was deal breaker also no space battles? Wtf might as well remaster BF and BF II.

I played the goat. Fun game.

Funny how you mention the good boys and gals at wookiepedia but never Halopedia....

How so? I've never used Halopedia.

Well when you write halo related news I'd figure you would want to keep the lore straight....

Last night on Mortal Kombat X Jason Voorhees showed up in the character select screen then went away the next time I went to the character select screen. While he was there I tried to download him but i got sent into a weird loop of menu screens, I think him being there was a glitch for now, he is coming real soon from what I see online

He's already been confirmed to be coming in the Friday the 13th DLC

Set blasters to hype. Is that from the phrase "set phasers to stun"?? From err..star trek? (sorry)

Love these Xbox news articles though keep them coming!