What is CompTIA, and which certifications matter most?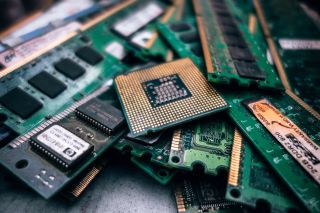 Landing a job in a field you're passionate about can be fulfilling — and for many of us, that passion is tech. There are many paths you can take in the tech world, but information technology can be one of the most lucrative with the fewest barriers to entry. With any skilled field, however, you need to build credibility for employers to notice you.
Whether you're considering your first job in the IT field or you have several years of experience and are looking to advance your career, it pays well to earn an IT certification. There are a number of reputable certification providers today, one of the biggest being CompTIA.
The Computer Technology Industry Association (CompTIA) is a trade association that offers a wide variety of certifications for those pursuing an IT career, ranging from specialized career paths such as information security to IT management and strategy. CompTIA even offers a basic certification known as A Plus (also written as A+), which serves as a jumping point for those seeking an entry-level IT job (more on that later.)
There are many preparatory courses for CompTIA certifications online, but these can cost anywhere between $300 and $700 per course. If you're interested in a more affordable option, you can find a comprehensive CompTIA Certification Training Bundle for $59 in our Digital Offers store. This bundle will prepare you for CompTIA's most popular certification tests, which you explore below:
Landing an entry-level IT job with a CompTIA A Plus certification
An A Plus certification is one of the most versatile IT certifications available today because it serves as a stepping stone into the IT field. From an A Plus certification, you'll build a solid foundation by learning about computer and mobile hardware, as well as how to troubleshoot device issues.
This bundle includes training for both of the tests needed to gain your CompTIA A Plus certification. The first course covers material for the 220-901 test, which is focused on understanding computer hardware components such as the motherboard, the CPU, the memory, etc. The second course is based on the 220-902 test and covers topics such as configuring a computer OS and common features in mobile devices.
The benefits of a CompTIA Network Plus certification
The CompTIA A Plus certification may land you a job at a help desk or in desktop support, but you'll need a better understanding of networking to move on the next phase in your IT career. The CompTIA Network Plus certification test will prove your knowledge of network troubleshooting as well as using network-oriented technologies such as cloud and virtualization.
Identify threats with a CompTIA Security Plus certification
Once you've built a solid understanding of computer hardware and network operations, you can earn a CompTIA Security Plus certification, which will help you score a job as a systems administrator or security engineer. A Security Plus certification will illustrate your knowledge in threat analysis and risk mitigation to potential employers.
This bundle features two courses based on the CompTIA Security Plus certification tests. The SY0-401 test covers communication security, infrastructure security, cryptography, operational security, and general security concepts. The SY0-501 course briefs you on security best practices and will help you identify threats and vulnerabilities.
Additional IT certifications
The Complete 2018 CompTIA Certification Training Bundle contains the following courses that cover a range of secondary certifications offered by CompTIA:
CompTIA A+ 220-901
CompTIA A+ 220-902
CompTIA Cloud Essentials CLO-001
CompTIA Cloud+
CompTIA Linux+ XKO-002
CompTIA Network+ N10-006
CompTIA CSA+
CompTIA Advanced Security Practitioner
CompTIA Security+ SY0-401
CompTIA Security+ SY0-501
CompTIA IT Fundamentals FC0-U51
CompTIA Mobility+ MB0-001
This bundle offers something for everyone, so whether you're jumping head first into the IT field, looking to brush up on your skills, or considering an advanced IT certification such as Linux+ or Cloud+, then the Complete 2018 CompTIA Certification Training Bundle might be for you. You can gain lifetime access to all 12 of these courses today for $59, or 98% off the retail price.
Windows Central Newsletter
Get the best of Windows Central in in your inbox, every day!
Editorial Director - High Yield
After getting his start writing about BlackBerry in 2008, Adam is the Editorial Director of High-Yield content at Future. Leading an outstanding team, he oversees many of the articles the publisher produces about subscriptions and services – VPN, TV streaming and antivirus software. From buying guides and how to watch content, to deal news and in-depth reviews. Adam's work can be seen on numerous Future brands including TechRadar, Tom's Guide, T3, TTR, Android Central, iMore and Real Homes.
Windows Central Newsletter
Thank you for signing up to Windows Central. You will receive a verification email shortly.
There was a problem. Please refresh the page and try again.