Looking ahead: What to expect from Xbox in 2022
Deck the halls with boughs of Game Pass.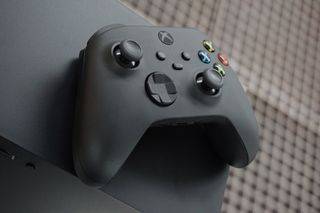 (Image credit: Matt Brown | Windows Central)
Happy Holidays Xbox faithful! Earlier this month, we cast our gaze back at the past year of Xbox happenings, from major game launches, cloud expansion, and big beautiful Game Pass additions. But what exactly could next year hold for us?
If you, like me, are still getting over the fact that we're two years out from 2020 (what?), hopefully we can get over it together with this examination of what Xbox might be up to for the next year. Of course, there will be unexpected surprises (hello, Bethesda), possibly some unfortunate missteps, and most certainly, a whole heap of great games to play as we flee into a lovely world completely separate from our own.
So, let's put on our +1 magic hats and polish our crystal balls, and divine the future together.
The big cloud battle
Microsoft is most likely going to step up its big cloud battle next year, as Amazon Luna eyes expansion to other territories. Amazon might have found some success with its much-hyped MMO New World, but player counts have been dropping off steadily since launch.
However, the question of New World's quality as a game is perhaps only of secondary importance when you factor in Twitch. Paid streams for the MMO gave Amazon a truly massive boost, leveraging its streaming power as a marketing tool for the game. There's no reason to think it couldn't also do the same for Amazon Luna, giving it a leg up in influencer power over Microsoft's barely-marketed Xbox Cloud Gaming.
Xbox Cloud Gaming is still technically in "beta," as Microsoft mulls its performance quality for a full marketing push. Cloud Gaming (otherwise known as xCloud) has improved radically for latency and picture quality over the past year, and Microsoft is constantly making improvements. I suspect 2022 will be the year Microsoft kicks off the beta tag, and really starts ramping up marketing it.
We saw a prototype Android handheld from Razer recently, with a dedicated chipset made by Qualcomm designed specifically for mobile gaming and cloud streaming. I've heard for a while that Microsoft has dabbled in prototypes for a similar kind of device for handheld Cloud Gaming, to solve what remains the ergonomic gap between full tactile controls and touch gameplay.
Games like Minecraft Dungeons, which are fully "cloud-native," play very well with touchscreens, but the vast majority of games on xCloud simply aren't designed to be played that way. We've also heard that Microsoft is once again exploring a streaming stick for Xbox, possibly based on a slimmed-down version of the Xbox OS, giving users an affordable endpoint into the ecosystem much like Google's Stadia + Chromecast Ultra bundle.
I think a combination of dedicated hardware from either Microsoft or a third-party like Razer could be a factor in 2022, giving Microsoft a new endpoint for its Xbox ecosystem. I wouldn't be surprised if Microsoft piggybacks marketing Xbox Cloud Gaming on top of an exclusive cloud-native game, although that could be further out than 2022. Microsoft is thought to be working with ex-Google Stadia employees and Hideo Kojima of Metal Gear Solid fame on what exactly a cloud-native game would look like, and it could make a compelling case for the debut "cloud-first" Xbox game as part of a big marketing push.
I've also heard Microsoft is readying up a much-awaited feature for Xbox Cloud Gaming: the ability to play cloud versions of games you've purchased permanently. Right now, you can only play games in the Xbox Game Pass library via the cloud, meaning games you haven't finished may leave the service, leaving you without the ability to play it from the cloud even if you buy it. Microsoft has also reportedly been dabbling with advanced features for Xbox Cloud Gaming, including quick resume states and improvements to the Xbox cloud APIs developers can leverage while making touch controls.
Xbox platform updates
Naturally, every year brings improvements and new features to the Xbox platform itself. We got cloud streaming on Xbox consoles, Dynamic backgrounds, Dolby Vision support, and more, but what else can we expect from the platform team next year?
In an interview with the Iron Lords Podcast Xbox architect Jason Ronald discussed a few things we could see in the near future, as the Xbox platform team turns its attention to outstanding player feedback.
Ronald conceded that Xbox's Game DVR is less-than-great on the show, referencing the reliability of clips and performance in general. He added that Game DVR should start seeing a bit more love in 2022 than it has more recently. "[Game DVR] is an area where I wish we were able to make more progress this year," he said. "It is definitely a priority for us. We have made some improvements to reliability, but we know we still have work to do here. It's definitely a priority for us."
Microsoft also introduced trending clips on the Xbox app that use the Game DVR as a platform this year, so I wouldn't be surprised if Microsoft goes a bit harder on the social potential its platforms have in a world where short-form video apps like TikTok and Instagram remain popular.
The Xbox achievements system is also an area of concern for Xbox fans. I often hear feedback in my Twitter DMs about Xbox missing the "Platinum Trophy"-like feature that PlayStation has, showcasing completionists' accomplishments for getting every achievement (or trophy) in a game. Iron Lords asked Ronald about what achievement hunters can expect in 2022.
Ronald noted that Xbox has heard the feedback, elaborating that it would like to do more to showcase the accomplishments of different types of gamers. "On the achievements front, we've definitely heard that feedback as well," he noted. "Everybody plays games differently, and how do we reward people for playing the games they want to play? There are people who focus on multiplayer. How do we reward progression and things like that?"
As of right now, Gamerscore skews heavily towards grazing across multiple games, and doesn't provide as much feedback as PlayStation's system, which shows off how many full completions gamers have. Hopefully, in 2022, we'll see more iteration on these rather dated systems.
Games and the year of ZeniMax
Xbox wouldn't be Xbox without being an excellent box for extravagant games. Microsoft has vastly expanded its first-party footprint over the past few years, and the range of upcoming Xbox games is swollen with more exclusives than ever before.
With Starfield launching towards the end of the year, a big deep dive for E3 2022 is almost definitely on the cards. Bethesda's Todd Howard will likely give one of his signature developer walkthroughs, similar to Elder Scrolls and Fallout games of the past, going over Starfield's systems and gameplay. Redfall is also expected to make a 2022 debut. Redfall is Arkane's four-player co-operative immersive sim, giving you the tools to tackle a horde of hungry vampires and other beasties, although not a great deal is known about it beyond that. Other possible candidates for 2022 gameplay reveals include Contraband from Avalanche, along with Avowed and Pentiment from Obsidian. We may also see more in-depth gameplay from Hellblade II at some point as well.
But what about game launches? So far, we only really know about Starfield, CrossfireX, and Redfall for prospective 2022 games. In a way, 2022 may be defined by the acquisition of ZeniMax on the game front, particularly if we see more rumored projects emerge from the studios therein at E3. We don't yet know what id Software is working on, for instance, or what's next for the DOOM and Wolfenstein franchises. There's also the matter of Arkane's sister studios, and even ZeniMax Online Studios, which built Elder Scrolls Online. If all of these studios show up in a big way for Xbox next year, it could really start to shift the weight of FOMO towards Microsoft's platform, as gamers realize that Xbox is once again a place for high-quality exclusives.
On the Xbox side of things, games like Forza Motorsport 8, Fable, and Perfect Dark have no launch window as of yet, and we've not heard or seen anything from The Coalition or Gears of War in some time. Halo Infinite as an ongoing game is rumored to have an expansion called The Endless on the docket. Forza Horizon 5, Sea of Thieves, and others will no doubt have large expansions as is tradition, too. Hopefully, we'll hear more about the known projects in 2022, but the acquisition of ZeniMax, in some ways, potentially gives some of Microsoft's existing studios a bit of breathing space to really nail polish and features.
Xbox Game Pass will also get plenty of love next year. In the lighter months, Microsoft may seek to leverage launch deals similar to 2021's partnerships with Outriders and MLB The Show that can grab headlines in almost the same capacity as a full-blown exclusivity deal. I suspect we'll also see Deathloop make it way into Xbox Game Pass, too, once the legacy exclusivity deal with PlayStation dries up.
Microsoft is also looking at growing PC Game Pass, its subscription with the agruably the most potential given the vast size of the PC gaming ecosystem. Microsoft has said it sees strategy games as a catalyst for growing PC Game Pass, which could point to major deals with major strategy franchises and developers, from the likes of SEGA to Paradox Interactive.
What about Xbox acquisitions?
An Xbox news cycle wouldn't be an Xbox news cycle without acquisition rumors. Most of last summer, Xbox head Phil Spencer and CEO Satya Nadella himself were signalling heavily to investors that the company plans to purchase and acquire more studios and talent. Xbox has more vacancies for game development than it has ever had before and still plans to expand its footprint further with acquisitions. Exactly what studios might be acquired, as usual, remains shrouded in mystery.
We can always make educated guesses, though, and my guess would be that we do see further acquisitions for the Xbox platform in 2022. The game industry is undergoing massive amounts of disruption right now, with big tech companies gobbling up engineering and artistic talent building out plays for everything from the ephemeral "metaverse" to NFTs. I'm not expecting we'll see Microsoft make big plays in either of those areas, but defensive acquisitions to prevent other tech companies from buying up suitable studios may be on the cards. Microsoft sees the cloud and PC as big areas of expansion for gaming, so I wouldn't be surprised if we see Microsoft cast its gaze on studios with experience in touch gaming and PC-centric franchises, possibly in genres like strategy and simulation.
Outside of Minecraft, Fallout Shelter, and Solitaire, Microsoft has an otherwise fairly small footprint in the mobile gaming world, and you have to wonder whether or not it wouldn't like a bigger slice of that handheld pie. Microsoft said recently that acquiring developers and trying to do something it's not known for is something it wouldn't be doing again, following the closure of Lionhead Studios. As such, it might seek to buy up mobile game studios, since it won't be pivoting any of its own into new formats. Microsoft acknowledged recently that the games that perform best on Xbox Cloud Gaming are touch-enabled.
Could we see Xbox make another play on the scale of Bethesda, though? For a company the size of say SEGA, WB Games, or Take-Two? With Microsoft looking to expand to new gaming audiences and new regions, while also growing its share of the console market, who knows! Whether it's games, big partnerships, or acquisitions, I'd say even the biggest surprises aren't off the table at this point. 2022 should be another fun year for Xbox fans.
Get the Windows Central Newsletter
All the latest news, reviews, and guides for Windows and Xbox diehards.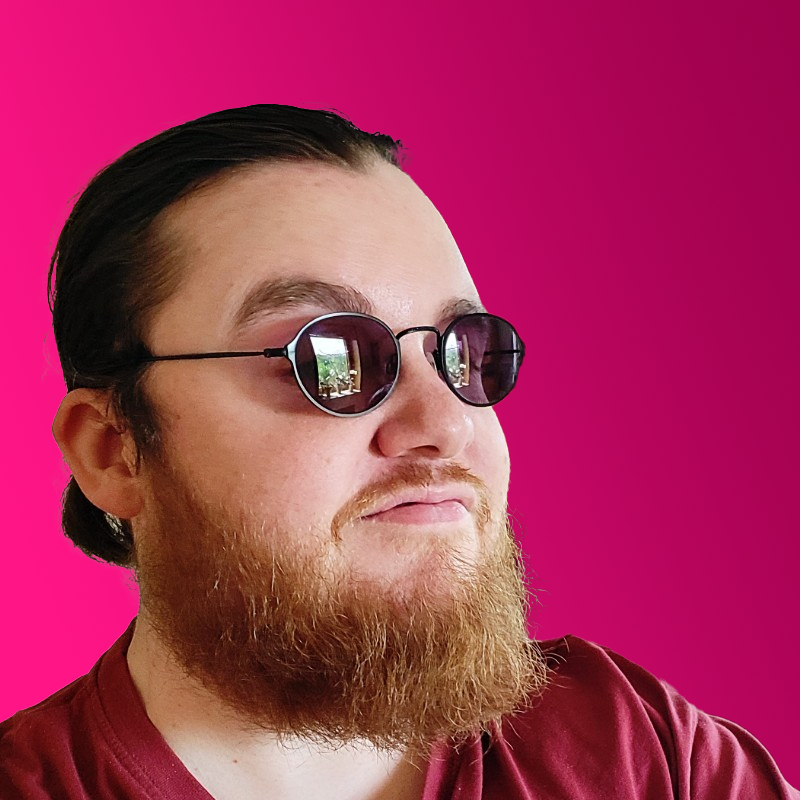 Jez Corden a Managing Editor at Windows Central, focusing primarily on all things Xbox and gaming. Jez is known for breaking exclusive news and analysis as relates to the Microsoft ecosystem while being powered by caffeine. Follow on Twitter @JezCorden and listen to his Xbox Two podcast, all about, you guessed it, Xbox!