What's the deal with Killer Instinct?
Microsoft's painfully underrated fighting game has slipped into the shadows ... for now.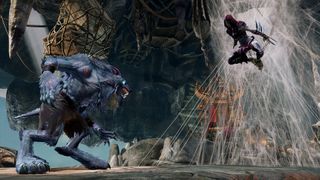 (Image credit: Microsoft)
Killer Instinct is an aggressively underrated free-to-play fighting game, and remains one of the best Xbox games on consoles and PC. While it launched in a relatively slim state, developers Double Helix and Iron Galaxy worked hard to inject more content into the game, and the final result was a beefy fighting game with industry-leading net code, impressive accessibility, and a high skill cap. But sadly, it failed to make a serious dent in the small but passionate fighting game scene, faced up against titans like Super Smash Bros. and Street Fighter.
After Iron Galaxy wrapped up Season 3, Killer Instinct's development wound down, although Microsoft keeps the servers ticking over for those who still play.
It begs the question, though. Each platform has its "exclusive" fighting game, with PlayStation swiping Street Fighter with an exclusivity deal from Capcom, and Nintendo with its Super Smash Bros. platform fighter dominance. There are some great third-party options like Rivals of Aether, Tekken, Soulcalibur, Mortal Kombat, Brawlhalla, and others that give Xbox fighting game fans a decent spread of titles to play. But Killer Instinct could be a platform-defining experience for Xbox, with its cult classic status, originally developed by internal studio Rare.
As Microsoft looks to their classic franchises like Age of Empires and Perfect Dark for modern reboots, you have to wonder, what about Killer Instinct? Could we see it make a comeback? Should it come back? Let's recap where we are, as of January 2022.
The modern Killer Instinct scene
While Killer Instinct isn't even a blip on streaming services most days, sometimes it enjoys a renaissance where Killer Instinct fans come together for special events. The Ultra Arcade runs the semi-official Killer Instinct World Cup with Microsoft's blessing, which brings the game into focus on streaming service for brief windows, against much, much bigger games. It showcases the passion of the small, but dedicated fanbase.
Gaming influencers like Maximillian have also been calling for a revival of the franchise, with a hashtag campaign #BringBackKI that Microsoft certainly noticed, judging from conversations I've had with Xbox staff over the years.
Indeed, as recently as last summer, Xbox lead Phil Spencer commented on a podcast that the team would "like to do something" with Killer Instinct, acknowledging the fan responses and dedication to the IP.
Will that something actually translate into a game, though? Well, there are some vague hints that may be happening.
Rumors of a Killer Instinct reboot abound
During a previous XboxEra Podcast, at the 1:24:24 mark, noted Xbox caster Shpeshal Nick said that he'd heard a Killer Instinct reboot may indeed, be in the works. I haven't been able to ascertain for sure whether it's indeed true at my end, but Nick has a solid track record on his sourcing. There are some other hints that Microsoft may be exploring the fighting game scene, though.
In December, it was revealed that Microsoft had hired Mortal Kombat veteran Erin Piepergerdes to be an executive producer for Xbox Game Studios. Piepergerdes has worked on Mortal Kombat all the way back to the Midway Games days, and later Netherrealm at Warner Bros. It stands to reason that, if you were interested in building a fighting game franchise, that you might hire someone like Piepergerdes to oversee it.
I have also heard the vaguest of unsubstantiated rumors that one of Bandai Namco's fighting game development teams may be involved, although I haven't been able to independently verify that yet myself. Previously speaking at an event, someone at Xbox told me that finding a studio or building a team with the specific expertise to make a fighting game was difficult. Naturally, Bandai Namco is responsible for franchises like Soulcalibur and Tekken, and has even contributed to Smash Bros. Ultimate as well. It would make sense to get them involved if indeed Microsoft is exploring reviving the classic fighter.
Why Killer Instinct absolutely makes sense for Xbox in 2022
Will they actually do it, though? Killer Instinct could make a lot of sense for Microsoft in a cloud-oriented, Xbox Game Pass world.
Killer Instinct is among the games that work surprisingly well on Xbox Cloud Gaming, thanks to its fixed camera perspective and counterplay, in situations where latency is ideal at least. Killer Instinct would potentially be easier to develop as a "cloud-native" title, with gameplay and touch controls that adapt to the screen type and inputs being used.
Modern fighting games also often take the service-driven approach, which is very much Microsoft's wheelhouse. Free-to-play can be incredibly lucrative and successful if done right. You need only look to games like League of Legends for example. Balancing accessible gameplay for the masses with the complexity fighting game communities expect is undoubtedly difficult, though. Many casual players find fighting games to be exceptionally intimidating due to the demanding skill checks implied by the genre. If Microsoft can figure out a way to reconcile casual play with capacity for high-skill play, as we often see in games like Overwatch and Fortnite, it could make it exceedingly popular. However, pulling this off well isn't easy.
Microsoft has mountains of characters it could leverage as guest characters too, and we've already seen them do it. Killer Instinct (2013) had cameos from Halo's Arbiter, Gears of War's RAAM, and Battletoads' Rash. Cross-IP inserts are a great way to advertise a title to new potential players, since they may jump in for the opportunity to play as their favorite characters. Building out a decent campaign is also a low-stakes way to get new players into the game too, easing them into fighting games mechanics to hopefully on-ramp them to online play.
All things considered, there seems to be a good argument for a modern reboot of Killer Instinct, with cloud-aware aspects for mobile devices, and cross-platform gameplay for PC, consoles, and beyond. Whether or not it'll actually happen well and truly remains to be seen, but a few of the pieces seem to be falling into place. For now, we'll just have to wait and see.
C-c-c-combo breaker
While we wait for a new entry in the Killer Instinct pantheon, the original is still live, still populated, and still bloody awesome. Play as one of dozens of characters in a battle for combo supremacy, in one of the most underrated fighting games of recent memory.
Get the Windows Central Newsletter
All the latest news, reviews, and guides for Windows and Xbox diehards.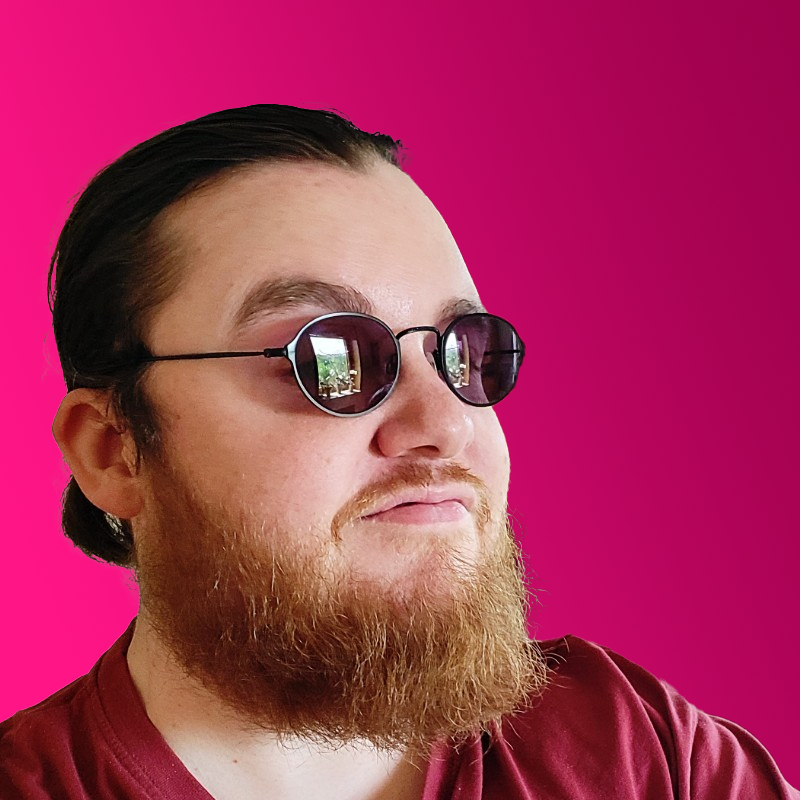 Jez Corden a Managing Editor at Windows Central, focusing primarily on all things Xbox and gaming. Jez is known for breaking exclusive news and analysis as relates to the Microsoft ecosystem while being powered by caffeine. Follow on Twitter @JezCorden and listen to his Xbox Two podcast, all about, you guessed it, Xbox!