Buyers Guide: Which Surface Pro 3 is right for you?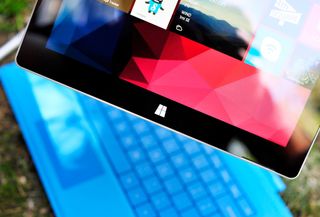 When it comes to fielding questions about the Surface Pro 3, the most popular thing we are asked is, "Which Surface should I get?" Although our goal here at Windows Central is to keep you informed, we cannot give you one clear answer on this subject.
The truth is that different configurations could be right for different people. I spent years as an IT consultant, often advising my clients on what equipment to buy based on their needs. Based on that experience, I have tried to put together a guide to help you decide which Surface might be right for you. This is just my humble opinion, but hopefully, you find it useful.
In case you did not know, the Surface Pro 3 has five different hardware configurations, all at different price points. Sure, the more expensive the better, but many people will be fine in using the lower-end versions too. The tough decision revolves around RAM and storage - is 4 GB and 128 GB enough?
Intel Core i3/4GB RAM/64GB SSD: $799.00
Are you a student looking for a tablet/laptop to get you through school that won't break the bank? Then this Surface could very well be for you. It's affordable and versatile. The i3 isn't going to blow you away, but it's plenty of power for surfing the web and running Microsoft Office to get your school work done. The 64GB of storage will hold all of your assignments and then some. OneDrive will help you make sure they don't get lost.
If you need extra space for music to get you through the late-night study sessions, you can always throw in a microSD card and put your Music Library on that.
In your off time, this Surface will keep you entertained with games and talking to friends and family over social media.
Throw in Microsoft's 10% discount for students (opens in new tab), and now your Surface is just $720. Not too shabby.
Another good candidate for this model is anyone considering a high-end iPad. This Surface will be just as fast and a lot more versatile.
Intel Core i5/4GB RAM/128GB SSD: $999.00
This model is the sweet spot of the Surface Pro 3 family. It balances performance and price, making it the overwhelming best choice for most people looking for a Surface Pro3. At first glance, the 4GB/128GB SSD model may seem like it is a low-end option. Even I had to ponder if this was the right model for me. However, don't be fooled by the 4GB RAM.
The beauty of the Surface Pro 3 is that it gets impressive performance out of its resources. This model has the computing power to do what most people want to do on a daily basis and is my Surface of choice.
Microsoft is wise to compare this to the MacBook Air in their ads. It is easily a laptop replacement.
As my daily driver, the i5/4GB allows me to easily navigate between a dozen or more browser tabs, write articles in Word and check social media and email, all while shuffling my music collection off a microSD card. I have never found it to be sluggish or lacking resources.With 97GB of the original 128GB free out of the box, there was still significant room for storage. I still have 80GB+ free after installing all of my desktop programs and modern apps.
When I am out at a coffee shop, I have the functionality and battery life I need in a laptop. When I am home, I throw it on the dock with an external monitor and have the power of a desktop. The i5/4GB version comes in at a price that I could reasonably afford.
If you are looking for the "best bang for the buck," this is it.
Intel Core i5/8GB RAM/256GB SSD: $1299.00:
This model is mostly appealing because of the 8GB RAM, which seems to be the standard for most mid- to high-end laptops these days. It is also the version we did our full-review with. The extra 128GB of storage is nice, but not necessary for most people because of the microSD card slot in the Surface Pro 3. Unfortunately, it's this larger solid state drive that adds the lion's share of the $300 price difference over the model below it.
A developer who needs to run virtual machines for testing or an engineering student running AutoCAD could benefit from the extra resources, for sure. I am neither of those, however.
I suppose if there was an option to get a Surface with 8GB RAM and a 128GB hard drive, I might do it if the price was right. But again, I don't miss that extra 4GB of memory on my Surface and can't justify the price difference. I would rather spend that money on the Essentials Bundle (opens in new tab).
The i5/8GB/256GB SSD configuration isn't a rip-off, by far, but I do think it is a little more Surface than your average person needs or wants to pay. As technology changes over the next few years, you may find it holds up slightly better than a 4GB/128GB SSD, though that still doesn't convince me it is the right fit.
And speaking of overkill…
Intel Core i7/8GB RAM/256GB SSD: $1549.00 and i7/8GB RAM/512GB SSD: $1949.00:
I am going to lump these two Surfaces together because they are both geared more toward superusers. Putting an i7 processor in a Surface Pro 3 is like putting a 500-horsepower engine in a Honda Accord. Sure it's going to be blazing fast, but you will rarely, if ever, get to use it to its full potential.
The i7 strain of Surface is for anyone who wants an elite-level desktop replacement that can hit the road or walk into a meeting with you. I envision a high-level business user getting one of these. Perhaps a systems administrator or someone doing design in AutoCAD or Adobe Photoshop could get the most out of them.
They are chock full of resources that the average consumer would never get to appreciate fully, and the prices reflect that. For the corporate world, however, either of these would be top-of-the-line.
Finally, if you are buying a Surface Pro 3 to replace everything - laptop, tablet and desktop - then the i7 version is worth considering. This option is especially appealing if you grab the Surface Docking Station to connect up to an external keyboard and monitor (read our review). In that sense, the Core i7 version is not that pricey, assuming you are getting it as a 3-in-1 solution.
Should you wait for the Surface Pro 4?
Good question. We expect that there will eventually be an announcement about the Surface Pro 4, perhaps for next summer. It will probably be powered by one of the new Intel Broadwell chips, and it will likely be impressive as hell. It will likely be thinner and more powerful than the Surface Pro 3, too.
However, it's a long way off. And no matter how good it is, it will not render the Surface Pro 3 obsolete. The Surface Pro 3 is going to hold its own for a long time to come. I would suggest that if you need a new computer or tablet, then don't be shy about buying a Surface Pro 3. You're going to love it.
Whichever Surface Pro 3 you decide on, I highly recommend purchasing the Essentials Bundle that I mentioned above. It will run you $299.00 but is absolutely worth it. It includes a Type Cover, Microsoft Complete Extended Service Plan, one year of Office 365 Home or Personal, and a sleeve for your Surface. It's a great deal for what you get.
The nature of technology is that it is ever-changing. The top-of-the-line is only on top for a short time, so don't feel bad about spending your money on a new machine, only to see it outshined by something else in a year. Just use your best judgment to find a device that will address your wants and needs today. And when the time comes to replace it, be sure to come back to Windows Central to see what you should replace it with.
Finally, if you are lucky enough to live near a Microsoft Store, remember that you can always buy a Surface Pro 3 and if you want a different model, you can take advantage of their lenient return/exchange policy.
Windows Central Newsletter
Get the best of Windows Central in your inbox, every day!
All of them, just give me one...

If someone's not using AutoCAD on their 8gb surface pro 3.. I LL take it.

Hearthstone on the surface pro 3 is amazing. It plays so well with touch.

It's actually incredible on the Venue 8 Pro too!

I bought a surface pro 2 128gb with touch keyboard for £400, and I'm very impressed, it really could replace my laptop!

As an OG Surface Pro owner, I can say they don't become useless early. COming from the Macbook world, I can say that being "2 generations" back means little to nothing for 90% of my needs (things I can't do now, like run high-end games, I couldn't do then anyway). That said, I will wait fo ra 4 (or 5) to get a good bump out of it. My biggest complaint about the original Surface is the battery life. My upgrade will be based on the new processor using less energy and extending life.Everything else is just gravy.

I am in the same boat as you. I often think, if the OG surface is so amazing, how much better the SP3 is. I too will wait for the 4th or 5th model to come out.

Also original SP owner here. As far as usuage goes, I think I push it quite a bit with Photoshop, Illustrator, Premiere Pro and After Effects use. This is my go to machine when out and about, and it does pretty much anything I throw at it just fine (quick video edits work but no comparison to the desktop at home of course). With the prices of these guys now, there really is no better option for a small portable but capable hybrid for on the go... I really really looked. As for battery life, I don't think many users know that for almost everything you do on your SP, the default settings are overkill. Unless using it for graphic design work/intensive duties, mine is permanently on "power saver" profile with a 60% max CPU setting. There is no difference for everything that you would normally do, including Netflix (in HD), video/HD youtube playback, surfing with multiple tabs, playing/streaming music, emailing, etc. Coming from a Bay Trail atom tablet, I assumed at 60% performance, the i5 would be similar... but not even close. At reduced processing, it's still a large cut above lower end processors and it provides full day battery life (or cooler chassis when plugged in). Broadwell would be sweet though.

Thx for the advice, i will buy the 4gb ram i5

the i3 version is good foe the students but students will go for windows hybrids coz everyone cannot afford sp3.

Many students would be fine with a Surface 2, especially because it includes Office RT for free.

Is that a galaxy S5 under the DELL monitor?

Actually, the Surface Pro 4 won't be thinner. Microsoft recently announced the form factor for the 4th generation Pro would be the same as the 3rd. This is mainly to reassure businesses that investing in the peripherals is worth it. It also encourages 3rd party accessory companies to support the SP3. It will be more powerful but the SKUs and prices will probably be similar

The new M chips are not more powerful. You actually give up some power for extended battery life. That is based on the first round of M chips, so it may change by the time the Surface Pro 4 comes out.

I'd wait for SP3.5/4 with broadwell. We're basically going to see it a lot sooner than summer because MSFT already said the next version of surface would be accessory compliant. This means it won't be thinner, for it needs to work with the dock, and it won't be larger for the same reason. Author should think about that before putting this device in the summer timeline which is WAY too late given broadwell is already shipping. What we need is a U variant of the chip.

I'm really tempted to switch from surface to pro, but the only thing that's really driving my particular interest in jumping to intel.. Is the ability to play games from my steam library. I just don't think the gpu performance is at the level I want so ill probably stay on arm until next Gen or maybe the one after.

A work colleague of mine has spent the last few reason journeys home playing X-Wing (off of GOG.com) on his surface pro 3 with a 360 controller. I have never been more green with envy.

LOL, my husband doesn't have a Surface but he's playing X-Wing as well. If I have the funds I'd love to get him a Windows tablet for our anniversary so he can play it on the go like your colleague.

I am leaning towards an i7 SP3 to make it my "does it all" machine. How does the battery life compare to the i5 version? Since I will use it a lot for software development in VS, the 8GB is a no brainer. I am just not sure if it is worth spending the extra money on potentially marginal CPU improvement. And another criteria is that it needs to get me through at least two years (the more, the better), since this is what my update cycle will likely be.

I've the i7 for school. I'm an IT major, so the extra power will no doubt help out a bit when I have to take programming classes (even though the i5 would've probably been fine). I also plan on using it for all four years. I can't compare vs. the i5, but battery life easily gets through a whole day for me. That includes taking notes in OneNote with the pen, app usage, web browsing, and sometimes even a quick match of League of Legends, or hooking it up to an HDTV and watching a TV episode, movie, or spectating LoL. After doing all of that, it still has a decent bit of juice left at the end of the day. I've been pretty impressed with it and am happy with the purchase.

Great feedback, Thank you!

I do a lot of Photoshop & Premiere Pro on-the-go and I was wondering how long will it take to render videos with the SP3 i7. Did you try any of these programs with your SP3? Thanks in advance.

Batterly life is about 6-8 hours...seems to be draining faster on me. Sometimes Windows 8.1 doesn't manage the "modern' apps well and they actually still run even if they are closed. I have the i7, 512GB. If you use it daily, be prepared to charge it daily. The docking station doubles as a charging station too...

If you want to correctly close the modern apps, drag the app to the bottom of the screen and hold it for a while until it flips. Then close it rather than keeping it suspended. These things are friendly to the battery.

Thanks...I do that often and I'll still find a few of them still running that I can rid of in task manager... :(

hopefully they won't pack the core M processors in the next surface pro

Anyone of them would be perfect for me. Bring them to Israel!

Will there be an announcement for the Surface 3? I need that built in office.

The correct one is the free one from a WindowsCentral contest!! (Hint)

Does anyone remember if Microsoft gave any special prices for surface pro 2 on the last black Friday? And how much cheaper was it? I'm doing some calculations for my 999$ model + keyboard.

I got a Surface Rt then as it was $199. The others were on sale by about $150 off and some had the free keyboards.

None on sp2 (which was released about 1.5 months before black Friday). They had deals on surface rt, but not even on sp1.

Essential information would have been : Battery life and noise i5 vs i7.

As a developer who runs multiple virtual machines concurrently, 8GB isn't even enough. I would love a SP3 with 16GB of RAM and a 512GB+ SSD.

I will buy mine in my next trip to Asia, will stop for some hours in Paris, go to a Fnac store and buy.
Day will be 29, Sunday. 10am I will be in front of the store.
That's the plan.

Has WindowsCentral spent any significant time gaming on the SP3? I hear its aspect ratio does not play well with many PC titles.

The Original SP and SP2 had issues with acpect ratios and you had to work around them. I've not had one problem with that on the SP3. The only game that was virtually not playable was ALIEN: Isolation.

I loved my Surface Pro 2 128GB model, but an extra 4GB RAM would've definitely been nice, hence why I went with 256GB i5 8GB RAM when I bought my 3. I could've saved some money buy going with the lower tier option, yes, but I plan on the SP3 being my daily driver for years to come: It needs to last. Also, I don't always need 8GB of RAM, but when I do: I have it there for me. Do I notice anything dramatic between 4GB RAM on my 2 and 8GB RAM on my 3? Not on a daily basis, maybe it can handle a few more modern apps and Internet Explorer tabs before it starts having to tombstone them, making things slightly "zippier" when I have lots of stuff open. But overall: No, and I'd agree with Daniel's assessment that the 128GB model is the sweet spot for most (especially with SD Card expansion and OneDrive cloud storage). But when I need to run several Office windows with lots of graphics and/or I'm playing some casual games: The extra RAM is a big plus.

Good comments in this article. I'm not so sure that Surface 4 will be thinner, or at least that much thinner for the Pro variant. There are limits due to the ports as to how thin we will get. That said, the surface pro 4 will likely not have a fan and have an even better battery life. That is the most likely difference.

Dunno if this makes any sense, but I want a Surface Pro with an AMD APU, either Kaveri, Beema or Temash.

Why, are they superior to Intel processors in any way? I haven't looked at any comparisons in years

I'll agree. I built a PC for my kid with the APU, and it can take any game you throw at it. My kid's $250 PC with an A6 APU plays Arkham City, Borderlands, etc... My Dell 2330 with an i5 stutters when my wife plays her Sherlock Holmes games. My main Gaming station is an A8 with a Radeon 6670 in crossfire mode. Playing Shadows of Mordor on full. The extra graphics Oomph is appreciable. The slightly reduced computing power is unnoticeable. With a decent APU, it would function as a dockable gaming system very well. And that makes it a replacement for my desktop.

The best one for me is an i7 model priced at $599.

i'm a student and i choose the i5/128gb version. its a more powerful processor to maybe run some games, more storage as well, and not too expensive actually.

I've been waiting for you guys to do this comparison, thanks Seth.

The one that is right for me is one that's not 1000$ dollars ir more. I could buy a used car for the top model

Man, if I had a nickel for every time I went out to buy something, but came back with a used car because it was cheaper.... groceries, clothes, computers, luggage, patio furniture, home appliances, mattresses. eff that. I'll take the 93 Civic, thank you very much. Pooping in the trunk of an 87 LeSabre isn't the highpoint of my day, but it saved me $20... Why are toilets so expensive? Apples and oranges, my friend.

I'm still very happy with my Surface (RT) 2... still hoping for a RT 3

I m not so sure M CPU will be better than i5/7, long life to SP3 :)

What's the point of getting an i7 SP3, if it'll throttle whenever you try to use its power?

In all honesty, what's the deal with the heating issue? Is it really that prevalent? I really love the surface line but I wish it was a clam shell with a detachable keyboard. Not a kick stand. I haven't been impressed with the other options on the market that fit that description. Any good recommendations?

I got one from the first batch of i7 units that came out. i7 256GB here. It's bloody awesome. I push it to 100% CPU usage regularly editing photos in Adobe Lightroom, and editing professional HD video in Sony Vegas Pro 64. Photoshop doesn't actually benefit THAT much more from the i7 over the i5, except if you are running a super duper complex filter, but all these heavy duty programs definitely need the 8GB RAM. I'd like to see the next surface pro with higher RAM options, though windows 8 seems to be managing my memory a lot better than my Win7 machine. I need 18GB on that computer, but oddly my SP3 with 8GB seems to run just fine. A welcome surprise. BTW one awesome bonus that failed to be mentioned: the MS store service! I messed up the partitions on my first SP3 and it wouldn't boot. Took it to the store, they exchanged it no questions asked. I was actually just looking for tech support to bring it back to life, wasn't looking for an exchange as I knew it was totally my fault. Then today, I stopped into the MS store because the "S" key on my type cover isn't working as smooth as the rest of the keys. I was in and out in under 2 minutes! I told them whats up, they grabbed me a new one, took my old one, and said enjoy! No reciept, no proof of purchase, didn't ask for my Microsoft Complete proof or anything. Didn't even ask my name or phone number. Couldn't believe how painless the hardware support has been!

None there all powerful I have a desktop phone and tablet. I want an i5 :)

I have the Core i7, 512GB with docking station. It is my goto device with the exception of high end gaming. It does run most games I throw at it but ALIEN: Isolation struggled. But, I can always stream it from my gaming laptop to the SP3 if I wanted to.

Just to expand a bit... Running Autocad on the i5 is just fine. Running other Autodesk programs such as Civil 3d will need the i7. You can run it on an i5 (I am doing that on my sp2) but it will be a little sluggish. Revit will also work on the i5. Again, we CAD guys tend to be power users... Go for it! I got my surface just before the 3 was released, wish I would have waited, but I am still a happy camper.

For the record, AutoCAD will run great on even Atom Processors. I have it installed on a Venue 8 Pro, works great, no lag at all. That being said, I wanted to be able to run Revit....SP3 with i7 runs it arguably faster than my office desktop computer that is a 3yr old beast with Nvidia quadro gpu. It may be the ssd that is faster in the sp3, I don't know. All I know it's that a 70 story 300mb file generally runs better on the SP3

I got the i5 256gb version and its great!

Original Surface Pro owner here. Still does everything I ask it to. It's my daily driver and my ONLY PC. No IT or other business-related task too large for it. Works harmoniously with my Lumia 1020 and Microsoft Band. Those 3 devices and done for me. I'm sure I'll opt for the SP 3 or 4 soon, but just for the larger storage space and larger screen, mainly. Never been so happy with a device, so when people claim that the Surface Pro is "overpriced", I chuckle. If anything it is underpriced based on other offerings.

I was a pre-order purchaser of the SP1 (4/128) and SP3 (i5/8/256) and I've got to say the SP3 was well worth the upgrade. I loved my SP1 and in, all honesty, the performance of the two is pretty comprabable, but the formfactor of the SP3 makes a world of difference. I've used my Surface as my one and only system since I bought my first, but the SP1 felt like a bit of a brick and the screen was simply too small. I could work around the small screen with an external monitor, but it was a strain when I was away from my desk. The SP3 on the otherhand has a large enough screen that I can work on it all day without squinting, the adjustable kickstand is great and it's super slim; It's thinner than my last two phones (HTC M7 and Icon), which still amazes me. The improved battery life has been nice too (~7hr of light use), but I never really had an issue with the SP1 once I had it dialed in (~5hr of light use). On the topic of waiting for the SP4... I can't think of much they could do to woo me away from my SP3. I like the depth of the current model in conjuction with the screen size, It's very comfortable in the hand, but it could be lighter. Longer battery life is always nice as well, but I wouldn't want to sacrifice any performance for it... the same goes for size and weight. The Broadwell chips look great, but I don't know that they're going to be enough of an improvement to justify the upgrade or waiting to purchase. I'm guessing the SP5 will be my next jump. The SP3 is, by far, the most impressive peice of hardware I've ever owned.

I really want a sp3, for now enjoying my sp1 which also love!!!

I would LOVE to have one but way too expensive for me!

I use my i5 4gb model mostly for consuming with some Office, inking, and drawing thrown in. I imagine that it is a bit overkill for what I use it for, but I love the fact that it can blow the doors off almost anything else. In reality, an i3 probably would have been more than sufficient. But that added storage is nice for all my movies and it never, ever feels slow.

I went with the i5/4GB/128GB model for myself. After getting it setup at first, I felt that it seemed a bit laggy, but then I did a factory reset and it seemed to improve the performance. The recent firmware updates that dropped in the last week or so, really made a difference in performance for me. Very noticable from my use with it. I cannot even begin to count just how many strangers have approached me while I'm out working on my SP3 to ask me about it. It definitely gets peoples attention. And it should, it is a beautiful device that does pretty much everything I throw at it. My only complaint is when I am doing a video call within Google+ Hangouts or watching YouTube videos, the fan just fires up to take care of the sudden increase in heat from it. I would love to get a docking station in the future, maybe a Christmas give to myself.

I had an original Pro and now have a Pro 2 - I ran both as full desktop systems - using a lenovo hub, I have two 24" monitors, the surface display and full size keyboard/mouse. For business - office suite, browsing, what-not, speed/performance has never been an issue. I just purchased a Pro 3 i5.8gb/256gb for another employee with the docking station this time (she only runs one external monitor) and I'm jealous, but the performance is on par. I have the keyboard w/ battery and never have an issue with battery when I'm out and about. I will say that when I'm using it as a laptop, the MS Arc Mouse is essential compared to the trackpad. (It's bluetooth, so it doesn't clog my USB port if I need it.) I really can't think of any reason to buy anything other than a Surface for my needs.

Any word on the surface mini?

Here's the weird thing... I have read a lot of reviews on the Surface line since the SP2. I have never read a bad review. As it is in a category different from Apple, i.e. An iPad does not run osx so you can't compare there... And i don't think any macbooks have touch so again no way to compare and it truly can replace your laptop and most peoples desktop. Wonderful machine.

The only people who say i7 is overkill don't have an i7.

I had plenty of time to test the i7 and opted for the i5. The i7 was way more than I needed.

I'm in a tough spot, I want to buy a SP3 but I'm also planning on building a PC soon for gaming, programming etc. I have a 3 year old XPS 15z laptop also. So I want a sp3 but idk if it would be pointless to get one if I going to already have a capable desktop at home. It would probably replace my laptop but idk if I would be wasting money having a surface pro and a desk top

Maybe think about a much cheaper Surface 2 (RT) and a full-powered gaming-desktop. That's how my configuration looks like and for me it's the best solution for a reasonable price-tag.

I just got the i7 256GB and added a 128GB micro sdxc. Wanted a replacement for my old desktop and needed it for the road for work. Looking to gaming some too. Loving it so far!

I bought the sp3 i5/128 and not the i7/256 only because I do know that I will definitely buy any sp4 will come out in the market next year...so my sp3 is not lasting for a long time so no need for more power for future needs as present needs are well covered!

"Finally, if you are lucky enough to live near a Microsoft Store, remember that you can always buy a Surface Pro 3 and if you want a different model, you can take advantage of their lenient return/exchange policy." What does Lenient return/exchange means? Do I miss something?

Picked up the i5/8GB RAM/256GB for my wife same price and better then the i5 iMac pro we purchase for my son a week later. Really would love one of these for myself.

Two things: the heat this thing generates is still present. I have an i5 and simply watching YouTube videos the back gets uncomfortably hot and the fan can be heard. This is with all recent updates. I can't imagine how this is with intensive apps like some of you are talking about. Also the rear camera is useless for pretty much everything. So if you want to take photos of whiteboards, notes, business cards, printouts - anything that needs to be close to the camera then you won't get a useable image from any model (the rear camera is fixed focus)

OK I HAVE SURFACE PRO 3 64gb (design is amazing, battery is okkkk) BUT It's SO difficult to play Rayman Fiesta RUN (this game is tooo slowww)??????????? (i have and ipad 3 and works perfect) So Awful version AGAIN? And This tablet-laptop is powerful.!!!!! So the problem is?

I might wait for the SP6. I hear it has two Start buttons.

This is the first time I've had a portable computer where I don't carry the power supply around when I go out for the day. I have a docking station at home and leave the power supply at the office - but I've never had to use it.

The problem is I can't get one with 128GB of storage BUT 8GB RAM!

An excellent article Seth.

For me my Surface 2 are the right device. Need no Pro.

Same for me. Missing this option in the comparison too. And another one for "Wait for a Surface 3 (RT)" ;-)

My pockets just can't support those pricing

OK here goes. I am a Musician and I was looking at buying the Mac to work with my Midi Keyboard. My heart wants to take the Surface Pro 3, but I am not sure if it will do the Job right. I will be using Softwares like ProTools and even some high end Video Editing softwares like Avid Pro. Can you suggest if any of the Pro 3's will serve my purpose?

Um, the Essential Bundle does NOT include a TypeCover. The cover is $130 extra any way you buy it.

This article really helped me with my purchasing decision when I purchased a Surface Pro 3 a couple of weeks ago. I went with the same model you have, the i5/128 GB version. It has the best price/performance ratio. I don't do intensive graphics editing, so I couldn't justify spending ~$1,200 (at least) for the i7 version.