Why Playstation bringing more games to PC proves Xbox had the right approach all along
The writing's on the wall for future releases.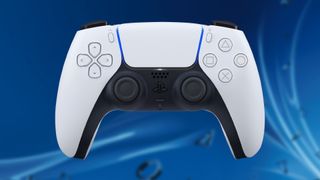 (Image credit: Sony)
In some big Playstation news this week, Sony Interactive Entertainment's CEO Jim Ryan confirmed that more first-party Playstation games are on their way to PC, starting with Days Gone in the spring. The company has historically been rather sheepish about its stance on cross-platform releases, but these new details open up a whole new world of possibilities for the future of Playstation exclusives on PC. Here's why this policy change from Sony proves Xbox had the right approach all along.
The current situation
Let's start by breaking down the latest developments and the current situation. Ryan was interviewed by GQ about Sony's plans for a next-generation PSVR headset and the future of PS5. In addition to burning topics like PS5 stock shortages and the delay of Gran Turismo 7, Ryan was also questioned about the company's desire to bring more Playstation titles to PC. When asked why Sony held back on releasing games on PC for such a long time, he explained why the company decided to change their approach.
This statement backs up much of the industry speculation regarding Sony's long-term vision for the Playstation platform. For many, it was pretty clear that Sony was using the Steam releases of games like Death Stranding and Horizon Zero Dawn to test the commercial viability of PC releases for first-party offerings.
However, from what Ryan discussed with GQ about this PC trial run, it sounds like finances weren't the only concern.
It's interesting to see the head of Playstation disclose the company's fears of community backlash regarding Playstation exclusives coming to PC. From a strictly business standpoint, it's a bit of no-brainer to consider expanding your potential revenue stream with broader platform releases, but Sony was clearly invested in keeping their core audience happy. Thankfully, the reception seems overwhelmingly positive, which should give Playstation more confidence when it comes to bringing their biggest titles to PC in a timely manner.
Xbox's history with this approach
When Xbox initially unveiled its plans to release first-party titles day-in-date across console and PC through programs like Play Anywhere, a vocal contingent of console players criticized this approach. It even spawned the infamous "why buy an Xbox?" narrative amongst the most fanatic. To be fair, in the safe, isolated world of console gaming, this was a fairly radical proposition for its time and nobody knew for sure how this would pan out for the Xbox brand. Thankfully, after years of seeing this strategy in action, we know exactly how beneficial multi-platform game releases have been for Microsoft.
From day-in-date releases to porting previous console exclusives to platforms like Steam, Xbox has seen massive success bringing its first-party titles to PC. Games like Sea of Thieves, Grounded, and the Halo: Master Chief Collection have remained consistent top-sellers on Steam, demonstrating the value of these titles and Xbox's commitments to bringing its biggest games to a broader audience. In the case of Sea of Thieves, this increased accessibility nearly doubled the player base. It's become clear that bringing more games to PC has only strengthened the image of Xbox and Xbox Games Studios.
The future of Playstation games on PC
But what does this all mean for the future of Playstation games on PC? Some fans have pointed out that all the games announced or released on Steam so far have been older PS4 titles, but I think Ryan's quote about the company continuing "to take mission steps" to bring more titles to PC paints a picture of Sony's goals for the platform. The forward-thinking from Xbox made it impossible to ignore the critical and commercial success of offering big titles to PC players.
Ryan also acknowledged the financial burdens for the company when it came to producing critically acclaimed blockbuster titles. Opening up the possibilities for more sales on more platforms alleviates some of the pressures of game development on this scale. Because of his willingness to relinquish these intimate details about the business needs of Sony, it's only a matter of time before we see big first-party Playstation titles release day-in-date on both PS5 and PC. Sony understands how the business is changing and they will absolutely cater to the desires of a larger audience.
Share your thoughts!
What are your thoughts on Playstation exclusives coming to PC? Are there any big games you want to see get a Steam release? Let us know in the comment section below!
Leading 4K
The full next-generation experience.

Xbox Series X is Microsoft's new flagship, as its most powerful console with over 12TF GPU performance and a custom SSD. It boasts up to 4K resolution and 120 FPS, full backward compatibility across four generations, and ray-tracing support.
Next-gen in HD
Experience next-gen gaming for less.

Microsoft serves the next-generation for less with its budget-friendly Xbox Series S. The console packs the same high-performance CPU and SSD technology as Xbox Series X, while scaling back the GPU and removing the disc drive.
Main
Get the Windows Central Newsletter
All the latest news, reviews, and guides for Windows and Xbox diehards.
Miles Dompier is a Freelance Video Producer for Windows Central, focusing on video content for Windows Central Gaming. In addition to writing or producing news, reviews, and gaming guides, Miles delivers fun, community-focused videos for the Windows Central Gaming YouTube channel. Miles also hosts Xbox Chaturdays every Saturday, which serves as the Windows Central Gaming weekly podcast.