Why Xbox owners should use a VPN for gaming and movies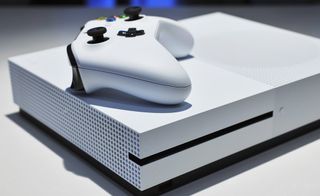 (Image credit: Daniel Rubino | Windows Central)
Virtual private networks (VPNs) have become a must-use when venturing online in the modern age. They improve your internet browsing in countless ways, expanding your reach to new content, improving security, and more. They're frequently used for entertainment, especially on PC and mobile, but Xbox owners often overlook their benefits on the console.
Using a VPN on Xbox One and Xbox Series X|S isn't obvious, but it's easy to set up and delivers instant benefits in games and general entertainment. Here's why you should consider a VPN for your Xbox and what it means for you.
What is a VPN for Xbox?
Xbox consoles rely heavier than ever on online services, making a VPN a valuable investment for some users. In short, a VPN service is comparable to an encrypted tunnel, shuttling your internet activity between your device and a host server, which masks and anonymizes your digital footprint.
The intended result of using a VPN varies between users but ultimately helps mask your online activity while browsing the web. That can include bypassing regional restrictions, telling websites you're from another part of the globe, or hiding your location from strangers online. That anonymity can also bring additional benefits in other circumstances.
Why you should use a VPN for Xbox
VPNs are most frequently used on PCs and mobiles, with the closed nature of Microsoft's games console limiting native support from top services. But you can still manually use a VPN on Xbox consoles, unlocking many of the same benefits you'd see on other platforms. Is a VPN necessary for Xbox consoles? Definitely not. Could it benefit you? Potentially. Here are some of the top reasons to be using a VPN with your Xbox console in 2021.
Accessing geo-locked content
Bypassing regional locks is one of the most popular uses of a VPN, working around limitations hindering access to content. Online services regularly host region-locked content, especially with video-streaming platforms like Disney+ and Netflix, where copyright varies between territories. It means that while Netflix may host a particular TV show in the U.K., exclusive rights may sit with another platform in the U.S. That can make accessing certain content a headache, with a VPN often making viewing easier and cheaper over alternatives.
While Xbox consoles allow users to change their console region through system settings, that won't fool streaming services that automatically detect a user's location. Using a VPN is the best way to circumvent those regional locks, tricking various services into offering overseas content libraries. While some free VPNs won't work with popular streaming sites, many featured in our best VPN for Windows 10 roundup won't get caught.
Circumventing blocked content
Depending on where your Xbox console is used, some managed networks may limit your access to various online content. It's common in colleges, workplaces, and other public networks, where content may be filtered by default. Frequent issues include blocked connectivity to game services and certain websites, sometimes even unintentionally if automated. Using a VPN is a common way to bypass these network limitations, even on Xbox consoles.
Improved security while gaming
While VPNs are often marketed around protecting your online activity on public networks, that's not a major issue unless you're traveling with your Xbox console. But VPNs still grant security benefits for Xbox gaming, helping keep yourself safe from nefarious users online. Heated online encounters have seen an emerging inclination to obtain other's IP addresses for nefarious purposes. One emerging trend is distributed denial-of-service (DDoS) attacks, knocking users offline or exposing personal information. While it's uncommon, that extra layer of protection against toxicity never hurts.
Faster speeds (maybe)
While using some VPNs can reduce connection speeds, many of the best services deliver robust connectivity. In some cases, using a VPN can speed up internet access on your console. It's not guaranteed, but using a VPN doesn't always mean slower slowing downloads or worse gaming performance.
How to use a VPN with Xbox One, Xbox Series X|S
Many services now offer their own dedicated apps on mobile and PC, streamlining the setup process with one-tap access to your VPN. That's not the case with Xbox One and Xbox Series X|S, with the closed nature of the consoles requiring some additional steps to get your VPN working. It's a simple setup process if you know what to do, and our step-by-step guide will walk you through the process.
If you're in the market for a new VPN, we've rounded up some popular options below.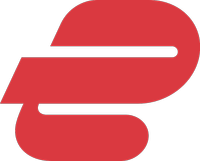 ExpressVPN is our top pick for any Xbox user looking to get set up with a VPN. Its balanced speed, reliability, ease of use, and customer service make it a great option for most people.
ExpressVPN is often named among the best VPNs, with a proven track record among the most reliable and speediest offerings available. It's well suited to the demands of Xbox consoles, too, with capabilities fit for gaming, video streaming, and much more.
As one of the best VPNs out there, ExpressVPN racks up servers worldwide, automatically connecting to the best available option for leading speed and performance. The upshot is a service that won't let you down when needed most.
If you use your Xbox as a living room PC for web browsing and media, ExpressVPN works great at unblocking regional content with Netflix, YouTube, BBC iPlayer, Hulu, and much more. It's also safe and secure around the clock, thanks to 256-bit encryption, a no-log policy, zero-knowledge DNS, and a kill switch for any dropped connections.
More great VPN services
Not buying what ExpressVPN is selling? Check out these other great VPN services we recommend.
Surfshark (From $2.49/mo. at Surfshark)
With Surfshark, there is no limit to how many devices you can connect simultaneously, which is great if you have a ton of tech. It's one of the more affordable options, so give it a shot!
NordVPN (From $3.71/mo. at NordVPN)
You've probably heard of NordVPN. It's been around a long time and has been one of the most popular options for a while, offering a high-quality experience for not a lot of cash.
Private Internet Access (From $2.59/mo. at PIA)
When it comes to a VPN and its apps, some people want a UI with only what is needed. Private Internet Access is exactly this.
IPVanish (From $2.92/mo. at IPVanish)
IPVanish is one of the easiest VPNs to use, thanks to an app with a user interface that appeals to both novices and experts alike.
We test and review VPN services in the context of legal recreational uses. For example:
1. Accessing a service from another country (subject to the terms and conditions of that service).
2. Protecting your online security and strengthening your online privacy when abroad.
We do not support or condone the illegal or malicious use of VPN services. Consuming pirated content that is paid-for is neither endorsed nor approved by Future Publishing.
Get the Windows Central Newsletter
All the latest news, reviews, and guides for Windows and Xbox diehards.