Windows 10 Mobile phones now require 1GB of RAM and 8GB of internal storage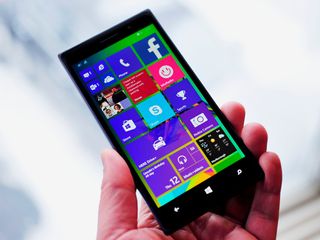 Microsoft has quietly changed the minimal hardware requirements for a Windows 10 Mobile smartphone. They must now have at least 1GB of RAM and 8GB of internal storage, up from the previous requirements of 512MB of RAM and 4GB of storage.
Microsoft previously set the requirements for Windows 10 Mobile hardware products in March 2015, before the OS officially launched several months later. However, the newly updated requirements (opens in new tab) (via NPU) indicate that the company has decided the new OS needs some beefier hardware to run well.
The updated requirements are also in line with Microsoft's recent changes for older Windows Phones that can be upgraded to Windows 10 Mobile. The company recently announced that none of those phones with just 512MB of RAM will be eligible for the Windows 10 Mobile update
Windows Central Newsletter
Get the best of Windows Central in in your inbox, every day!
I keep hoping to see 64gb & 128gb options like with the iPhones as I have bad luck with the sdcards. These low specs make this go in the other direction.

Bad luck with sd cards? Just buy a name brand one.

I agree. Buy a name brand sd card with a high transfer rate. There are regular sales on Amazon. However, I do wish more Windows phones came with 32GB of storage. There are some good phones out there, but 16GB isn't enough once you install apps, games, and take photos and videos. Not all apps allow you to move them to the sd card, and offline maps are saved to the internal storage.

Offline maps an be saved to the SD card too. Just hange it in the Settings app. This is how I live with the 8gb internal of my 535, with a 32 gb Samsung SD card (and a Sony headphone :D ) Posted with the Windows Central app for Windows 10 on HP 250 G1 notebook. It is a scary old monster, I think :D

Ah, thanks for letting me know

Your welcome ;) Posted with the Windows Central app for Windows 10 on HP 250 G1 notebook. It is a scary old monster, I think :D

Just change offline maps to save to SD?

you can move from Intenal memory to SD card, in Windows 10 mobile, Settings - Offline Maps - Windows 10 L730(10586.218)

Just buy a class 10, good brand sd card for good performance

Samsung EVO class 10 works fine for me.... using it for 1.5 yrs+ and it is great. - Windows 10 L730(10586.218)

Since everyone is mentioning SD cards figured I'd drop a friendly reminder that solid state memory can fail too. Back up your cards!

Sandisk Class 10 already more than 2 years and still working perfectly. Though I'm planning to get 64GB as I'm already reaching my limit. xD Sent from Turing Machine

for redstone updates, ur phone need to have 2GB RAM and 16GB internal memory to work it smoothly. wtf ? Windows 10 sucks in L730, UI is great but performance is less..... 1 GB RAM is not sufficient for Windows 10.... there are days when we proudly say Windows phone doesn't need 1 GB RAM's to work properly... - Windows 10 L730(10586.218)

Well this is news to me. My 640 and 535 have 1GB and work without a hitch (Except from the odd bug, but remember these are tester releases.) :p

I have been having problems www with my phone saving images and video. Originally I thought it was the OS update on the slow and fast rings, downgraded to stable build and had the same problems. Then found that I could not format or erase anything on the sd card either. Tried it through the phone, pc and android tablet. Same issue on all of them. Have another sd card in my 1520, same brand (Samsung 64gb) and it's working again. All of that trouble because of an SD card error.

Your SD card may be write protected

I bought branded ones with high specs but they all (03) failed and for some reasons cannot be formatted anymore

This is just a minimum spec. Nothing stopping manufacturers to offering more. Except market share and people willing to buy it.

I don't know why you're getting downvoted, microSD cards have been a nightmare in my family, in 2015 with my Lumia 625 Windows phone and in 2016 with my wife's ZTE Android phone, and its not Kingston only, in 2016 my wife's sd card was from Sony. SD cards suck.

Please make some sense, minimum requirements is not related in any way to what you said.

These are minimum requirements. And they're actually going in the direction you want. Higher.

This just shows how Microsoft failed to deliver a reliable Windows 10 Mobile experience.

No, shows that Microsoft listened to the community, the Insiders.

The community convinced Microsoft to renege on their promise that all 8.1 devices would get the upgrade? Classy bunch the lot of you.

Yeah, we who are in the Insider program told them with feedback that a good majority of the 8.1 phones don't do well on 10, and Microsoft took the input and agreed.

But the spec in the article is not the same as was used to determine compatibility before, where 2gig ram and 32gig storage seems to have been the requirement. Either the insiders need to get a bit more clear with their feedback, or MS is not listening properly.

Promise? What are you, a child? Shouldn't you be complaining in the UWP article?

It's also background information the phone sends through the insider program. They would have got feedback about unreliability from 512mb insiders, even when 1GB insiders weren't having the same issue. Then debug information sent by the phones would have then allowed them to connect the dots and see that the low ram is the issue. The fact your blaming everybody else because your phone probably couldn't upgrade? Ignorant person your are :)

According to the article my L820 would fit the spec stated but we are told 8g storage and 1g ram is not enough. I would expect the min to go up once they realise the incongruity. Not that I'm hearing any more complaints re. W10 from 820 owners who have it than from 930 owners (I have both) but unfortunately the insiders who fed back seem to have decided 1g ram and 8g storage is not enough. So MS seem only to be partially listening then act contrary to their own min spec.

Yeah.
i agree.
L820 user.

Agreed, HTC 8X user, 16gb.

I'm perfectly happy with W10M TH2 on my L820

Good :D
Too bad a good chunk with that phone, or similar, weren't. :/

If it can (L820) can run preview builds without having lags. Why they aren't releasing W10M for it officially.
I wish next wave of W10M will in include x20 smartphone like L820, L920,L1020.

Because others in the Insider program wanted the phone to run smoother, and for three additional months of delays, Microsoft tried to please them, with no success.

Sorry that Windows 10 doesn't fit on your floppy disk.

Its not desktop version of Windows I'm referring to

Just another guy who didn't get the joke I guess. He means that if you still use a 512 mb phone then it's too old, software is changing fast and hardware needs to as well to keep up with all the new features and stuff. 512 mb ram is something that belongs to 2013, maybe even earlier

Yeah, if you paid 50$ for your phone outright 2+ years ago, its time to upgrade.

$50? some 520's were sold for under $10 and bought them for the kids as they were disposable. Our 1020's cost a significantly more but can get $200 for a trade in. Just wish they didn't run out of stock on the 2-1 sale at the beginning of the month.

Software is changing fast? Oh, right, you mean removing features.

Lolz... Well that too is a change.. And MS is really Fast on it.. No going soon™, just gone Nokia Lumia 1520
~The Power of Windows 10~

Oh stop that talk... Anyone knows that software has to change internally till new features can approach and 1GB of RAM is not much these days. There are smartphones with 4x that much and any smartphone you buy today in a reasonable price range has that... If you love win8.1 that much, use it. If you want to go to win10, buy a newer smartphone (and with newer I mean something that came out 2 years ago or newer which is ages in technology). What does a 550 cost right now where you live? Around 100 dollars? In europe about 90 euros? That really is a good price for such a smartphone with LTE and a good display and camera (for the money) and you can get them even cheaper from time to time. (bought mine for 79 euros on a deal)

For me the issue with Windows 10 Mobile is that it has fewer features that I use than 8.1. 8.1 still had the people hub and I could ask Cortana to play a certain song. 8.1 has more elegant and resource intensive start screen animations. The requirement for twice as much RAM in 10 is a mystery.

Wow, I didn't know they had also crippled Cortana so badly! I use that feature quit a bit, too, and am sadly happy I am still on 8.1.

Yeah they ucked up Cortana, I used it for calling contacts. Now I can't do that without the mobile data and location on. Suckers just keep removing features :\

On screen navbar maybe the resource hog

512meg phone? You mean my 1gig ram 8gig storage +32gig card L820 is too old, right? Remember, the specs in the article aren't actually the ones used by MS to determine compatibility. Not sure who uses them, but MS demonstrably do not.

These are the baseline, there were other variables that went into determining which older phones didn't get 10, such as feedback from telemetry, etc.

The brand new Lumia 635 I bought 6 months ago is too old? Wow, remind me not to waste money on any MS products again in the future.

Yes the 3 year old phone that you bought 6 months ago for $30 is outdated.

Released less than two years ago actually, and was still being sold. Not that I expect any of you bootlickers to be informed though, its understandbale. I learned my lesson about buying MS products.

Its a shame your toaster cant win10 too, report Microsoft please!

Get a new phone bro :D Posted with the Windows Central app for Windows 10 on HP 250 G1 notebook. It is a scary old monster, I think :D

None of x50 came to Brazil...

Phones with hardware from 3 years ago? Sorry, I won't use a W10M with poor specs anymore.

These "poor specs" are still better than the phones that didn't make the cut for W10M. So it would be an upgrade from those devices. Posted with the Windows Central app for Windows 10 on HP 250 G1 notebook. It is a scary old monster, I think :D

The excuse for the phones that didn't get the update was the old hardware. Why should I get a phone with hardware from 3 years ago?

These are not 3 years old, but younger. And why? To get newer W10M builds than 10586.xxx :D With new features. Posted with the Windows Central app for Windows 10 on HP 250 G1 notebook. It is a scary old monster, I think :D

SD400 came with Moto G 2103... 2016 - 2013 = 3 years

But the phones aren't from 2013, even if the processors in them are. But if you want a better, newer one, of course, it will cost more. Posted with the Windows Central app for Windows 10 on HP 250 G1 notebook. It is a scary old monster, I think :D

My 1020 was a poor specs device...? See still it was left out... This 1520 is my last WP ever... Nokia Lumia 1520
~The Power of Windows 10~

Actually yes, the 1020 had a meh processor when it came out and the 1520 you have currently is a huge step up from that. Just because a phone was expensive when it launched, that doesn't mean it had the latest and greatest powering it.

Blu Phones in Brazil? The Win HD LTE can be had for $85 here...

Here in Lithuania the cheapest Lumia is about 200€

Here in Hungary, the 535 is about 100 euros off contract. And it is the cheapest W10M capable Lumia, so it's absolutely not bad at all. Posted with the Windows Central app for Windows 10 on HP 250 G1 notebook. It is a scary old monster, I think :D

Here in Latvia you can get the Lumia 550 for about 80€, and the cheapest ones, like the 435 or 530 are under 60€

They got tons of them on eBay. Why not try that? The 950 series truly is the pinnacle of W10 right now. My wife has a 950 and I have an XL.

Well, it is if you're willing to trade to amazing display and build quality of the 930 for Hello and Continuum. I have Continuum on my convertable PC and it STILL doesn't get the correct mode at boot, and Hello is so popular that not one shop in my city has any compatible web cams for plugging in to my PC. They would for sure if their customers were asking for them enough. So, I can't see the 950 as an upgrade right now. One to skip.

Give me money, and I will

I'm sure you have enough money for the low end of W10M :D Everybody has :D

Me too. I'm graduating at the university now, but had enough money to buy a 535 with a two year contract last October. These phones are really cheap nowadays. Posted with the Windows Central app for Windows 10 on HP 250 G1 notebook. It is a scary old monster, I think :D

Each country has a different exchange rate. You do not know how expensive a smartphone in other countries. And you also may not know how hard other people live. You also do not know the price for a low end smartphone equivalent to the price of 6 bags of rice, enough for a family for 6 months. It is easy to say, "Get a new phone bro ..". It might be easy for you .. but not for me and others.

Sorry, but it doesn't change the fact, that older phones are not powerful enough to run W10M. Posted with the Windows Central app for Windows 10 on HP 250 G1 notebook. It is a scary old monster, I think :D

Right you can get a 1520 or icon for less than 200 on EBay and you can get a 640 for 30 bucks on need in bit** ing about Microsoft leaving 920's and 1020's behind those are very old chipsets in the technology world Posted via the WPC App for Android!

Give it a rest. The full cream version of W10 is compatible with my even older tech little netbook. The higher spec phones excluded are much newer and actually more powerful tech.

Andy, I don't think you should compare ARM to x86 - they're fastly different. W10 runs great on my mother's 7 year old Toshiba so I know what you mean. I feel sorry that your 820 didn't made the cut but it's time to move on... even iPhones don't get all the upgrades Apple tosses into the newer models and they cost a fortune. Most OEMS drop support after 1-2 years and even then its hit and miss. I'm actually amazed MS manages to upgrade so many phones to W10M.

Market grooming. I can assure you my old netbook does not run W10 swiftly and is not the experience of choice. Still officially supported by MS though. My 820 is a much better experience on W10 but it is not supported? Also, I have a 930 too. I also have many other devices. So far I've tried W10 on a netbook, convertible laptop/ultrabook, desktop new(ish), desktop old(very), tablet pc, stick pc, L820 and L930. The L820 is neither the worst experience nor the oldest hardware, but is the only unsupported device. Market grooming.

Get a new phone bro :D

Most people are - one that runs Android or iOS.

But limiting RAM limit to 1 GB is great move. Today, we cannot have many games and apps that cannot run well without a gig of RAM.
Even iPhones with 512 MB RAM, work sluggishly with iOS7 and above. Its better not to deliver what cannot work well, else see updates likes iOS7, Android Lollipop and early builds of Windows 10 M on L950/950 XL Posted via Windows Central App for Windows 10/Android

If only MS was following these spec guidelines though. Unfortunately 1g ram 8g storage is not considered enough despite this article. Those phones are excluded too. Better have 2g in your phone or MS will dump you soon, whatever their min spec claims.

Tell me one Android, which runs perfectly with 512MB RAM.

Even 1 GB RAM is not sufficient on Android. Had used MMX Unite 3 for few months before going back to Lumia. Performance just degraded day by day. Posted via Windows Central App for Windows 10/Android

I switched from an Xperia P, which had 1 gb of ram too, just like my 535 now. And it was lagging so badly after some weeks, or max 1-2 months. But right now, I'm loving the s h i t out of my first Windows Phone :D Just like my little brother does with his 532. Posted with the Windows Central app for Windows 10 on HP 250 G1 notebook. It is a scary old monster, I think :D

Random DS did u have problem with gaming in your Lumia 535 on windows 10 mobile? Mine did. When gaming the touch screen seems to be out of place, and there's this annoying black bar that block out some buttons. The only games that work without issues are UWP version, older one like Asphalt 8 won't work.

Yeah. It's a little bit annoying. Old silverlight games have that problem. But Asphalt 8 and Gods of Rome etc... actually work perfectly (8.1 store games, not silverlight), they just display that black bar, but are still enjoyable at least. And as more and more UWP games come out, this is becoming less and less an issue. But what the most strange is, Halo Spartan Assault works perfectly, without any touch or black bar issue, although it's not a UWP game :D Posted with the Windows Central app for Windows 10 on HP 250 G1 notebook. It is a scary old monster, I think :D

Good to see I'm not alone with that issue.. As far as I knew this issue has been plaguing 535s ever since the very first w10m insider build. I expected Microsoft to fix this with a patch when w10m went official, but it still there...The fact that Lumia 535 is the most popular windows phone right now and Microsoft didn't acknowledge such a big issue is just sad, seriously.

They believe in UWP so much, that they don't care about old apps so much. But I agree, they could fix it. Posted with the Windows Central app for Windows 10 on HP 250 G1 notebook. It is a scary old monster, I think :D

It shows they listen to feedback

They shoudl have never allowed phones with 4GB of memory, or phones with less than 1GB RAM.

You don't understand why they introduced the insider program do you? :P the program shown that phones with 512mb of RAM is not reliable to run a more advanced OS than 8.1. It's not their fault that they can't keep supporting 3-5 year old phones. Software advances faster than a single device's hardware. That's sadly the tech life.

Expected! 512 MB RAM phones are now talk of past. Even today Rs. 15k phone contains 2 - 4 GB RAM. Posted via Windows Central App for Windows 10/Android

Guess: none of them run Windows ;)

That's the saddest part :\ Posted via Windows Central App for Windows 10/Android

Nothing new. This just reminds me that I won't get new updates. So great -_- Posted from Windows Central for Windows 10 Mobile

U still have insider....try your luck

I know that. I'm stuck on build 10568.218

Get on Release Preview for .242 Posted with the Windows Central app for Windows 10 on HP 250 G1 notebook. It is a scary old monster, I think :D

Thanks. Didn't know that :)

Your welcome. Posted with the Windows Central app for Windows 10 on HP 250 G1 notebook. It is a scary old monster, I think :D

It says No builds. Thanks anyway.

Hmm... Strange... I thought older phones are allowed on the rp ring. Sorry. Posted with the Windows Central app for Windows 10 on HP 250 G1 notebook. It is a scary old monster, I think :D

It's a Lumia 630. Meh, I'll get Lumia 650 as soon as my carrier start's selling it.

Why can't you get 10586.242?

I agree. The fact Microsoft is not extending Windows Mobile support to my 486 desktop pisses me off too!

It's stupid to make sure a product isn't offering a sub-par experience? Ok, then. The Insiders program has fed back that on some phones W10M is something of a dumpster fire. If 512MB of RAM isn't enough to have a consistent, good experience, it is Microsoft's duty of care to its customers not to inflict that on them.

Bull shizen. Microsoft just don't want to chuck any coin at this dead OS.
I mean. How on earth can the 1020 be refused an update whilst the anaemic 435 DOES get the update.
The fact the iPhone 4S still gets updates shows how wrong Microsoft has got this whole mobile project. They just fragment the userbase so consistently (and so unnecessarily!))

I'm glad. Weed out the cheapos!!! Lol 1520 ftw :)

Does that means that the L925 might get W10M ?

I guess they forgot to mention.. you may need a quad core CPU???
That's why 925 is not getting update Posted via Windows Central App for Windows 10/Android

You don't need quad core. W10 full cream is compatible with my old single core netbook, so the phone version should cope with dual core fine.

Seriously you are comparing a PC processor to mobile??

630 -
Don't even know why I bought the fluffing thing.


That was mistake by Nokia in 2014*, by bringing 512 MB RAM phone, just like how 650 is currently. They corrected it with L638 AND 730/735. *Thanks Akhil for correction! Posted via Windows Central App for Windows 10/Android

Because at the time you bought a phone you liked and enjoyed using? It's 2 years old. Technology gets outdated far quicker than many of us would like, but it's the world we live in now.

It was still a bad mistake by Nokia! which they tried to quietly correct with some later 1GB versions of the 635 in the UK, but not the 630 which only went on Sale in July 2014. Apple still bring their latest iOS to 4 year old devices and even the Nexus 4 still gets OS updates. Google/Apples phones may be more expensive but they are supported longer and have higher resale values to. Microsoft need to ensure they think long-term with future handsets especially if they are targeting enterprise buyers. Nothing less than 3GB going forward.

Nope. Apple shows that doesn't have to be the case. (iPhone 4S, released 2012...still updated to the very latest version of iOS)

Rubbish. W10 full cream is compatible with much older hardware, because if they drew the line at 2 years there they would never get enough copies out there. The change of tack for phones is due to market place grooming. If they wanted to, they could make it work on the min spec machines they state in the article, except they won't even allow phones that make their own stated spec to get W10. More market place grooming.

Richard, I still enjoy using it. I love the design, build and feel of the phone.
What really bothers me is that they even shut 630 off from the Insider program. That stung me far more than getting to know that it won't receive the actual upgrade.

I have 4.2 Terabytes on my phone, good enough right? (build glitch)

Here we go with the hate comments Posted from Windows Central app, Built for Windows 10.

Er.. Hello, the Lumia 1320/1020 does meet the requirements then still no updates...
1GB RAM/8GB ROM.....
Shame.... Posted via Windows Central App on my Lumia 1520/1320/650

Beefier hardware tooo.!!! U missed that :P

The 1020 hardware significantly outperforms the 435....
Yet which one ended up with the update?!
Forced obsolescence is bull shizen. Apple do it right.
(iPhone 4S, still getting updates...yet released BEFORE the 1020!)

The iPhone 4S runs terrible on the latest OS.

No it doesn't. I have been using one in preference to the 950 I did own. It outperformed the 950 in many, many ways.

Latest update doesn't fares well on older phones... My Friend's Nexus 4 got Lollipop (came with 4.2) and performance just terrible iPhone 4 - Cannot handle iOS 8 well...
Moto G Gen 2 -> Heats and hangs up with marshmallow update (it came with KitKat)
iPhone 4S - Even 5s users are reporting troubles with iOS 9, so you can understand the state of iPhone 4. Posted via Windows Central App for Windows 10/Android

I own one Nexus 4 and I am running Marshmallow. I can gurantee that it is running buttery smooth. Also same on Lollipop. iPhone4 and 5 are having only 512mb RAM. Still got the update. So no comparison there. You are just fighting in vein. At first all you fan boys were like, Windows Phone does not need so much for hardware part, and now you are crying.

Does that mean that all Mobiles having 1GB of RAM and 8GB of INBUILT Memory get W10???

No, it means those are the minimum system requirements for the platform.

Yea, whilst some phones meet the tech spec, they don't necessarily meet the marketing spec.

Richard, any word on the BLU Win JR LTE X130e with 1GB RAM and 8GB storage getting the update. There was some news about updates pending for this phone, however, both BLU and Microsoft are quite quiet on that.

If your phone got a Nokia logo anywhere on the smartphone, you will not get the official update. Only the latest Windows phones with only Microsoft branding are getting offical build. You can still use Preview builds

lumia 820 get wm10???????????

Nope. It may meet the tech min spec, but not the marketing min spec.

In 2016 with high end phones offering 4-8GB there is no reason for anyone to release a phone with less than 2GB. Don't give me the whole price excuse, a GB ram cost them 5 bucks. This applies to everyone, Apple, Android and anyone else. No reason we should see phones with less than 2GB. 640 sells for 40 bucks or whatever, throw another GB in It and sell it for 75.

Vista was great OS, anyway! Why do people hate it so much :P


Are you sure you were using Vista?

Raising the RAM makes sense. There are numerous games that won't run on 512mb devices. The 8GB of storage seems a bit low. Almost half of that will be taken up by the OS.

Fortunately, we have good SD card support system. 8 GB internal memory never created any problem when I was using Lumia 620, 535 and 730 all these years. Posted via Windows Central App for Windows 10/Android

Yes, in low end devices it wouldn't be an issue. The camera quality is lower than the 800 or 900 line. 8gb or 16gb wouldn't be enough, but for some reason the 850 has 16gb. I'd fill that up with apps and games without a problem.

Microsoft should get their sh-it right. How about a scheme...a buy back scheme...MS should buy back old sh-it of theirs which don't get W10 and allow to buy w10 enabled handsets for less $$$ then all will be happy.

You would loose lotsa functionality by downgrading to W10M from WP8.1

True. In many ways not being able to "upgrade" to W10M is a blessing.

They did have a buyback program for the 920. Otherwise no, they don't have to buyback your phone. If you want money to put towards a new phone, throw the old one eBay, you're still more likely to get more than anything MS would offer on a special program.

Why, have they stopped working, doesn't the phone you bought as an 8 or 8.1 phone still work with 8.1, why should they buy them back, you were happy when you bought it, you have had use out of it and nopw you want your money back, a great way to make the world go round. You can buy a 550, 650 or even a 640, all budget phones, no one should expect a 2 year old but in honesty 3 or even 4 year old designed phone to carry on forever, I have a 2 year old 1520 and I expect to replace it this year.

Until June 30 Microsoft is offering trade-in in the United States, Puerto Rico and Canada for Lumia 920, 925 and 1020.
$150USD for my 1020.

L920 has 1GB ram and 32GB inbuilt memory. Still not eligible :(

8.1 is better, lighter, faster.

So was DOS mobile.. :)
https://www.microsoft.com/en-us/store/apps/ms-dos-mobile/9nblgggxzdtw

So, a year ago Microsoft stated that 512MB RAM and 4GB storage would be enough for W10M. Now they say 1GB and 8GB. Sounds like the MS of old, understating the hardware required for Windows. Just like the old days, I think it best to double whatever MS says the minimum specs are. The moer MS changes, the more it remains the same.

They disqualified 4GB phones a long time ago, before the official update to 10 even went out to phones. Frankly, it was always a long shot that such underpowered handsets would get the upgrade.

No, the fact you could install w10 on those devices with the insider update shows they tried. The experience was miserable and had constant complaints of how sluggish it was. After numerous complaints Microsoft decided that it needed to change the requirements. They also did offer x20 users (USA and Canada) a trade in of $150 to the 950. Could they have done better, sure but anyone with a 512 mb device or a 3 year device could see that it was unlikely to be a good experience.

My kind of spec: Top end Processor 820 or HelioX or BETTER.. , 4 GB RAM, 32, 64 & 128 GB inbuilt memory with expandable option, IR blaster, Fingerprint scanner, not to forget Continuum, Cortana & Windows Hello. This will WIN the hearts of WINDOWS USERS.Talking about camera: Carl Zeiss 20Mp Rear and 16 Mp front 4k capable and in future 3D capable,VR supported. Full HD 4K screen, Minimum 5" inch screen up to 6"inch screen....All that Priced under 550$.

Under 550$ hahaha with this specs . It's going to be more than 650$ .

Why Helio???? I find Snapdragon SoCs much better! Posted via Windows Central App for Windows 10/Android

Nope. Windows 10 Mobile is an irrelevance now

Feeling sorry for blu win jr users.

Why? Some Blu Win Jr phones meet that requirement...also, if you buy the bottom of the barrel spec'd phone, it will become obsolete much quicker.

The X130e European version meets the requirments stated by Microsoft.

These requirements are the minimum specs going forward. Just because the old phone you have has these specs doesnt mean your getting an update to redstone. The processor is to outdated to handle redstone. Posted via the Windows Central App for Android

Now i know why my phone is stuck at build 218

My Nokia 520 has the 512 MB Ram, and 32 GB SD card, I guess build 10586.242 is the last build it will receive. If Microsoft would create a seperate build for older phones, people with older phones would have an easier transition when they get a newer phone.

So Nokia 920 is eligible to get W10M

I for one am glad MSFT raised their requirements. I bought my Lumia 830 cause it was on upgrade list but despite liking W10 mobile features, it runs too slow on the 830. Text msgs take up to 15 seconds to go out, constant crashes just to attach pics or docs to email or text. Frustrating!

Same here. While I purchased my 1020 some time ago and liked W10 mobile, there is no way performace was good enough to be roled out to the general public.

Still enjoying it on my 1520. Oh wait...2gigs of RAM, 32gigs of storage, with 64 gigs of micro SD storage. Oh I know. Just wanted to have a bit of fun. I just wanted to put my penny's worth in. Lol

Oh, then my Lumia 920 is nicely fit this requirement. Right?

No, the processor is way too old. It's dual core versus quad core (even the cheap phones these days all have quad core processors) and the Insiders voted against it as well since the performace was meh.

And yet...the 2gb RAM ICON does NOT get the RTM but, the 930 does...(SAME PHONE)....Thanks Microsoft and Verizon...

Been out of the loop, huh? They are working on getting the Icon updated. It is eligible for the Insider program now.

Really? So there is hope for my 1020. Sent from Windows 386

My 1520 doesn't get the AT&T RTM. And it won't upgrade to Release Preview on the Insider program. Upgrade fails every time. Loving 8.1 all the more.

does that mean lumia 525 gets windows 10 mobile?

Good question! FYI many old flagship Lumia users here are not getting the update and you expect your mega phone to get Win10M?

Out of curiosity, how well does it run on 1GB of ram the 640's? Had w10 mobile on my 1020 and it was nice but not good enough. Is there a chance that the 1Gb phones may be cut too?

The 640 runs it better than the 1020 because of the quad core processor. Heck even the 630 might run WM10 better than the 1020.

Thanks pankaj981. The reason I was asking was that we're thinking of replacing 4 kids 520's with 640's and would like to get at least a year or two with w10 mobile.

windows 10 mobile should have a minimum of 16GB ROM i was forced to uninstall many apps to upgrade to latest builds

Any news on x86 version? Intel should have great chips ready by now.

I guess Intel has decided not to produce mobile chips, so x86 mobile CPU seems to be cancelled for now. I guess MS may go for custom one with Intel or may be AMD may decide to launch one.

Has Windows Central reported on this?

In one of the articles or comments I guess, this thing was clearly mentioned. Currently Surface Phone with x86 CPU seems difficult. Posted via Windows Central App for Windows 10/Android

AMD who has taken 4+ years and counting to get Zen to the market is going to design an all new mobile chip for Windows phones? Enjoy your new phone in 2030.

Ya it does seems next to possible ... I just said it as possibility. It good chance for AMD! Posted via Windows Central App for Windows 10/Android

Wait..! What...?
Lumia 1320 has met all the requirements needed for windows 10 mobile experience and yet it's not eligible for the upgrade....
So what are some of the other phones they are talking about..?

SO, Ativ S, can have Windows 10 mobile :)

If we're going backwards, I'd rather have a flip phone.

I held your kind of view...once.
I now use an iPhone....& I must say, the difference is amazing. It just works - and no app gap.
If iPhones were the same price, Windows Phone would literally have zero reason to exist. It is only slightly relevant because it runs fairly well on cheap hardware.
iPhone is the way forward, if you've got the bunse

And Motorola, Palm, Symbian and Blackberry fans held your way of thinking. This market can change quick even with a crystal ball.

I still can't believe high end phones like the iPhone 6 and 6S come with 16GB of storage, that is for midrange phones. If I had money enough to get an iPhone, I would never buy the 16GB version, I would always look for 64GB version since there is no external storage support on the iPhone.

NOOOOOOOOO
lumia 630 user

Will my Lumia 525 receive Windows 10 mobile upgrade? It is identical to Lumia 520. The only difference is it has 1GB Ram.

So, the HTC one m8 meets these requirements.....

So does my HTC 8X, but we are left on mercy of HTC. They abandoned my device but should not abandon M8. It's a flagship. Fingers crossed buddy..

I know, I can only hope to switch from HTC in the future (I use Verizon so no Lumia 950)

What I really don't understand about these new minimum hardware requirements for Windows 10, version 1607, is that if as mentioned under Section 2.0, Table 6: SoCs supported in Windows Phones that can be updated to Windows 10 Mobile, they have listed the Qualcomm MSM8960, and it says "Existing Windows Phones that include the SoCs listed in Table 6 can be updated to Windows 10 Mobile", then why aren't the Lumia x2x line of devices (820, 920, 1020, etc) not going to be able to participate in receiving updates from the Redstone "testing" branch? Most have the necessarty 1 GB of RAM and 8 GB onboard storage. What gives?!? Martin Lumia 820 Lumia 640

But I have Lumia 720 with official w10m!!

Are you sure that's official or is it Insider Preview? My Lumia 635 has Insider Preview and it works well, though it's not official.

Its about time, my Android Xperia M4 Aqua phone has 16GB of storage and 2GB of RAM and is one of the best midrange phones of 2015. My thought is that for 2017, high end phones will start with 64GB storage and 8GB of RAM, that leaves midrange phones iin 2017 with 32GB storage and 4GB of RAM , Just my 2 cents.

L920 again flagship from then, with a new NT kernel, said to not have to go through what Windows Phone 7 did with the reboot of the OS. Here we are with Windows 10, where it actually does meet the requirements, runs pretty decent, but excluded again like the L900 was from WP8 despite WP8 being able to "scale".

Not exactly excluded if you can get Insider Preview builds on it, which you can. That's a big difference between WP 7.x -> WP 8.x and WP 8.x -> W10M.

Ahahahahahaha. Joking all the time these days eh, Microsoft. Samsung Ativ S & Lumia 920.

After installing WP10 on my Lumia 1520, my battery life has gone down. I have to charge my phone 3 times a day. And I waited for 3 years for some apps to release that are on android and not WP but they never got released and so I cannot wait any longer. Moving back to Android

Lumia1020 With all the hardware requirements of w10....yet urge for the upgrade, sad....Microsoft wat they try to tell us, a fool 2 buy a expensive top hand model with no update...unwilling forcing the customer to go for other brands....

Hum... It doesn't explain why the old amazing Ativ S still can't roll in with the Insider program... The Lumia 920 can roll in, why not the Ativ S which uses exactly the same hardware (perhaps the FM transmetter and the camera) ?

I'm just waiting for an update so that Xbox Music will work again.... I'm sick of this "another app is using audio" message... Anyone else getting that? ~~~~~~~~~~~~~~~~~~~~~~~~~~~~~
ROJO > ARLINGTON, TX > LUMIA 1520 ≥ 950... WAITING FOR 6.2" SURFACE PHONE

I wish they'd force them to make the minimum requirements 2GB of RAM and 16GB of storage as the bare minimum. People might complain, downvote or say this and that, but remember that this is 2016 now. Not 1916. If Windows Mobile wants to appeal to a wider audience and capture those from Android, iOS and maybe even BlackBerry 10, then they've got to step it up fast!

It'd be bad for image, especially given they used to advertise WP as being significantly faster than the competition (iPhone/Android). When you have Android phones running on 1GB RAM/8GB Storage and doing well, it shreds that image.

I am not able to understand.. Microsoft market strategy. Well 1gb ram is minimum requirements.. Then why they launch lumia 650 with 1gb ram.. It should have 2gb of ram...plus.. Why they reduce the battery capacity.. If they would have given the same battery as in lumia 640,it would be lot and lot more better.. Well if I am the head of Microsoft. I had fired marketing head and tech head of Microsoft of Mobile Division.. I would not to say bad words to him. But its because of him lumia phone are down. And now they are shifting toward surface phone.. Which will be again premium segment phone.. Making phone for few bunch of people, who already had Samsung phone or iPhone.. Poor choice..again.. Continuum is again coming in lumia 950series.. They should put this in high-mid range market.. And 'hello' in premium segment.. Premium 950series doesn't require doc.. It should fix inside the phone.... While mid range had to purchase doc in order to make PC your phone.. Now a days MBA DEGREE OR ABOVE THIS ,HAD NO VALUE.. THEY ARE NOT ABLE TO MAKE DECISION OF HOW TO SALE PRODUCT IN THE MARKET.. AS PEOPLE SAY IN MY OFFICE TO MY SENIOR. WHO MAKE YOU HEAD OF THE DEPARTMENT.. SORRY TO SAY BUT ITS TRUTH.. Posted via the Windows Central App for Android

Atlest give access to universal store for 512MB ram devices running 8.1

I think there next target will be removal of phones like lumia 640 xl,640 ,730,735 because they just have 8 gb internal memory remember they first Told that windows 10 mobile require 4 gb of internal memory and 512 mb ram then they changed the requirement to 8gb internal memory and 1 gb memory liked earlier they promised windows 10 for all Lumia sand then they take a u turn of not launching it to lumia 530 like earlier this time they will not provide any update to lumia 640 xl ,640 and then will change the requirement to 16 gb internal memory and 2 gb ram

1gb ram and 8gb internal memory is the minimum requirement? Then why L920 can't be upgraded to official release of windows 10? It has 1.5gb of ram and a 32gb internal memory.

It's likely they weren't getting the support they needed from the hardware providers (Qualcomm, etc) to get each older x20 phone updated firmware. With the Insider Preview program yielding inconsistent results for x20 era phones, they couldn't issue it out in good conscience. If they did, you'd be complaining that "it doesn't work properly" and "why did MS release such an unfinished OS?!" FWIW, my Lumia 822 and 635 run W10M via Insider Preview like champs.

I'm actually surprised that my Lumia 635 was able to recently get Insider Preview builds. I haven't checked lately if it's gotten any more, but when I did it was running W10M like a champ - 512MB RAM be darned! (:

W10M will continue to grow, and so will the min requirements. More features = higher min requirements. The cost for wanting a better OS.
Windows Central Newsletter
Thank you for signing up to Windows Central. You will receive a verification email shortly.
There was a problem. Please refresh the page and try again.