Windows 10 Mobile may support Qualcomm's unannounced Snapdragon 830 processor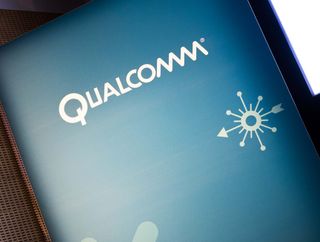 Microsoft may have snuck in a new chipset that will be used in future Windows 10 Mobile devices. The company's hardware requirements support page has added the Qualcomm MSM8998 chipset, which is rumored to be the upcoming Snapdragon 830 processor.
The support page (opens in new tab) (via NPU) does confirm the Qualcomm MSM8998 listing. A Chinese analyst stated a few months ago that was the code number for the Snapdragon 830, which he also claimed would support up to 8GB of RAM and would be made based on a 10nm architecture.
It's important to note that while Microsoft's support page does indeed list the Qualcomm MSM8998 chipset, the company has not yet confirmed that it is indeed the Snapdragon 830, so take any reports based on that note with a grain of salt.
Windows Central Newsletter
Get the best of Windows Central in your inbox, every day!
Niiice. Good on MS, keeping W10 Mobile up to date with modern (and future) hardware support :)

SD625 is also on the supported list. It is a good mid-range processor which is basically a 2.0 Ghz version of SD617 with better GPU. It should also support Continuum. May be some OEMs are already working on some models. Acer is rumored to release one mid-range.

What's the point of a 625 when there already is a 650/652 on the market?

About hardware support... when MS is gonna enable the double tap to wake in X50 devices? ... "Soon?" We continue patiently waiting. Posted from Lumia 950 XL

+infinity lol Posted via the Windows Central App for Android

I don't think they've claimed it's coming at all so far have they?

lol 5 months since 950 came to market...

Double tap wake is (or was) one of a key unique feature of Lumia that I miss on my 950xl...I don't think that there is any hardware compatibility issue because there is double tap turn off screen feature available.

double tap turn off is quite a bit simpler than double tap to awaken. The latter would require the display to be in a low-power state, and would consume additional battery. It'd be a stretch to say the current models don't support said power state, but they have taken such decisions in the past, with regards to glance on many models, so there's a chance they don't.

I don't recall them ever saying, "Soon."

there is no point its outdated Posted from Windows Central for Windows 10

Already read this news via nokiapoweruser.com 4 days ago. Sent from Dubai using 950 XL

Snapdragon 830 & snapdragon 625 also leaked. Sent from Dubai using 950 XL

I wish I could be as cool as nasrathmc! (what a dick)

So? It's not like there's been any developments in that time lol

How is nokiapoweruser.com still a thing??

How is nokiapoweruser.com still a thing??

I already read about this two weeks ago.

I read about this 2 years ago.......you know.......tome travel.

Yeah, I read this year ago.

Poor you!!! I saw this before I was born ;)

I'd assume its a given that w10 will be supporting all new Snapdragon processors going forward.

Yeah. In a sense that side if it is not really news... The news here would be that MS actually addressed it on their support page.

Question is what about other SoC such as MediaTek which is quite dominant in Android. Having MediaTek support would help a lot for W10M to be adopted by tons of OEMs. Sent from Turing Machine

It takes time and electricity bill to post this comment. :P Sent from Turing Machine

They are not as costly as snapdragon. So with more OEM will adopt W10M Sent from Windows Central for Windows 10 Mobile

Yeah, I bet the licensing on MediaTek are cheaper than Qualcomm, which is why tons of OEMs and ODMs use this on Android, remaining competitive in terms to price-to-performance ratio. If W10M fully supports this, more OEMs will try releasing W10M devices to diversify their product and taking advantage of unsaturated market. Sent from Turing Machine

Hmm..if only this can help more OEMs to show interest in W10M with high spec. Tired of low to lower-middle spec from most of the OEMs.

You know what, Snapdragon chipsets awful, they need to stop using these. I have AMD Phenom X4 2.20 Ghz Quad Core processor on one of my PC's and this totally works better and faster than Galaxy S6 and Lumia 950. These phones in paper they have better chipsets in theory that can live 6-7 years, because I have been using my PC since 2007 with that processor. Snapdragon is total junk. Posted on Lumia 930 with
Windows 10 Mobile

Seems fair to compare a phone chip with a pc chip...

I agree with you. Especially since a phone runs 24 hours a day while a pc doesn't.

I don't shut down my PC bhai ;p

Hey, what's 95W between friends?

95W? I won't tell if you won't ;-) Sent from the Gigashadow

Really think they should use the FX9590, its only 220w and only requires the 990 chipset onboard. Seems legit!

I don't think you have any clue what you are talking about, in short you're awful. Posted from my Lumia 950

You're completely clueless. #TeamLumia 950 XL

Ha thats a good one phenom's the worst of the amd lines wouldn't buy it

The S6 had a Samsung Exynos chip, not a Qualcomm one. At least you could check the phones specs between throwing names out there.

All S6, S6 Edge(+) and Note 5 in North America have Qualcomm SD10

Sorry some choose to attack you and call you awful some because you posted a comment. Regarding your comment, it's like comparing apples to oranges, I would expect it to run much better based upon that architecture. Unfortunately it would be a terribly inefficient processor in a phone. Posted via the Windows Central App for Android

I love how you compare PC processor with mobile processor and you use ****** AMD as an example, double fail.

That's obvious that Windows or any Mobile operating system would have or will have support for upcoming Snapdragon chipsets. Nothing new here especially upcoming flagship Snapdragon 8XX chipsets. In more surprising news the Northern Hemisphere is in springtime #TeamLumia 950 XL

WP is irrelevant. Posted via the Windows Central App for Android

Your comment is irrelevant since you're a lagdroid buff. It's w10m, btw.

Then why are you still here, big boy? Didn't mamma teach you not to be a bully? Or perhaps you got some issues you wanna talk to a psychologist about? Posted from Bikini Bottom via my Shell XPS 13

Yet you're constantly talking about a dead and irrelevant platform with strangers.

Its irrelevance makes it totally relevant.

Ha-ha Posted via the Windows Central App for Android (Nexus 5x)

I could be wrong but judging by their latest statements we may not see a new device until the 840 anyway.

There are other manufacturers on board the windows train than just Microsoft

Have any announced a new device? HTC was supposedly "working cloesly" with MS nearly a year ago. HTC 10 came, no Windows variant in sight. Show me the money.

Would you buy a HTC Phone running windows after the M8 though? It was a good phone but they totally killed any support for it.

or W8, whatever the Windows version of the M8 was called in the end

Windows 10 Mobile support/updates go trouh Microsoft and not trough manufactuers/carriers. So the issue's with the HTC M8 for Windows (Phone 8.1) won't happen to future HTC handsets running Windows 10 Mobile.

Eh, I don't think the masses are lining up to buy phones from Acer or Alcatel. I wouldn't buy *anything* from Acer.

We need x86 architecture not more ARM stuff Posted from Lumia 950xl

I'm hoping the variations of the surface phone will accommodate both architectures.

Having x86 alone wont magically save the platform. The software part like Desktop Continuum needs something to fully utilize it with or without x86 CPU. Having more ARM SoC support is good for the platforms future to easily adopt to new hardware. Sent from Turing Machine

Why do you think ARM is worse than x86? Anyway the old desktop apps will hardly work well on a phone with 5" display without keyboard and mouse. Honestly, I don't see the reason for so high expectations about Surface Phone. It will probably affect only the Continuum mode. But I would rather prefer if they make Azure RemoteApp service more affordable, so that everybody can launch their apps, including the desktop apps, on Azure with small support from phone to provide better UI interaction, something like enhanced remote desktop connection to Azure. It will make the Continuum mode absolutely delightful, regardless of the phone's CPU.

Indeed! Desktops cannot be usable in a phone screen, even phablets or partially some on small tablets. Those apps are not designed for that to begin with. Desktop apps will be indeed only make sense for Continuum mode which is tremendously useful. But first, at least we need W10M Continuum to have a user experience to have desktop environment, which is having apps running as a window with basic functionalities like: Minimize, Maximize & Restore, all Snap features (resizable snap, quadrant snap, snap assist). Other important features like full drag-and-drop between apps and OS must be present too. Sent from Turing Machine

Agreed about the continuum improvements. Especially the windowed apps.

I agree they definitely need these things in Continuum in general, regardless of whether or not they enable running of x86 apps in Continuum down the line - They need to push forward with these things because others will get ahead of Continuum if they sit on their hands. There's some good progress like Ethernet adapter support and Xbox Controller support, but these are more driver related than actual big OS improvements. Hoping we see some of these big changes once Redstone releases, I don't think there's going to be a huge Continuum push (on phones) until after the Anniversary update

Which is bit disappointment since the isn't any big changes in W10M to be really desktop-like, which should be a real potential of that Continuum idea. I hope there will be a surprise change on Continuum like that, since Redstone 2 gonna take a while. Heck even the freaking Android looks like they even realize that potential that they gonna have windowed apps very soon, they're not catching up, they're trying to surpass Continuum in that factor instead (the whole concept of Continuum, but Android ecosystem is still quite strong on this one). Gladly, Apple is still sitting duck with this idea, which is still more threating to ruin MS efforts if ever they manage follow the bandwagon. They have strong mind-share, healthy ecosystem and eager developers to invest Apple's next move. It's not that they can kill Microsoft's Continuum when they catch up, its just that the limelight will likely be diverted and can affect the growth of UWP efforts. For now Apple still unlikely to get into similar concept. Sent from Turing Machine

I don't think anyone expects to use this in normal phone usage. Everyone is expecting it to only work continuum in mode which is not a bad thing. If its just normal W10M in phone mode and allows you to use win32 app in continuum mode then excellent. No-one is really expecting to use Windows 10 Pro on their phone. Normal W10M and win32 programs in continuum.

@Andrey Drvazgov. True however Azure isn't a consumer product. They could do something similar with OneDrive as a brand with Azure powering the back end or with a combination with Sharepoint. However you can set up something similar with VPN and remote desktop. Both scenario's however depend on your mobile connection. Maybe such a scenario will be a reality with 5G as I doubt it would be with 4G due to coverage issues.

I think, the remote desktop tool can be redesigned for more efficient support of Universal apps. Instead of sending visual frames from a remote machine to client they could replicate the whole XAML tree on a Windows Phone. It doesn't require much computational resources. So the app can be executed in two-tier mode with logic on server side and presentation on client without modifications to the app itself. That could bring great UI experience even with low-bandwidth connection, and also minimize overheads and increase scalability to server side. Unfortunately, that won't help with remote execution of the old desktop applications.

Some of the ideas/claims/hopes you see in this sites comment section about the 'Surface Phone' are funny at times - I agree with you people are having way too high expectations. If a phone comes out that will allow running traditional x86 apps in Continuum mode in 2017 I'll be surprised if it's really amazing. Not saying they shouldn't investigate it - If I could replace all my portable computing and run Visual Studio etc. on a phone-like device one day it would be amazing, but even the Surface line is only just capable of achieving that right now, with it's Ultra low voltage processors that are necessary. At the moment, carrying a Surface Pro 3/4 for work is more convenient for me personally, because it's still pretty small and light - I can definitely see that changing in the future but 2017 seems too early and people here may be expecting way too much unless this has been in the pipeline for some time and intel have amazing things going on that we don't know about.

I agree, folks like in this comments thread, or others, expecting to see an x86 Intel Surface Phone in 2017 are probably setting themselves up for massive disappointment. The hardware just isn't there yet, it's years away. Even HP said so, when they introduced their X3 phone.

I think that depends more on Intel. Atom already exists on mobile phones like Zenphone 2, but battery life doesn't look very good.

Yeah, Atom SoC for phone already exist, its just a matter of whether W10M to support it What's really important is the software, what this will bring to the platform? Running desktop apps on Continuum, possibly. But this requires W10M to have components and dependencies from Windows 10 desktop, which sounds really unnecessarily bloated for W10M that is meant to be lean and efficient for mobile device's. No one wants their phone running hot or draining battery fast even on idle. Sent from Turing Machine

@aXross or walking around with a mobile furnace in their pockets. Although it would be handy in very cold climates lol.

And that's running Android. Windows 10 is much more resource intensive; an x86 Intel phone running full Windows 10 would have a battery life of two hours and it'd barbecue one's back pockets due to the heat generation.

Honestly if anyone thinks that x86 architecture or intel processors in general will 'save' or in any way have a sales impact on windows phone they are completely deluded. Every single person who would care or get excited about this has a windows phone anyway. The general public could not give a monkeys if uncle Bill made the processor in their phone in his garage using a scaffolding and plasticine architecture provided it runs fast and smooth, has all major mobile apps with feature party with other platforms, a great, if not amazing, camera front and rear, looks great when it's casually sat on the desk at school or table in the pub, is light, completely easy to use and has stellar battery life. Sprinkle some genuinely useful 'wow' user features and innovation in there, beat the direct competition on price and it will sell. It will never overtake Android or iPhone at least not in the near future but it may gain relevance.

Obviously..? Who thought it wouldn't?

Microsoft always ahead of his time...

To the surprise of no one. Posted with Windows Central for Windows 10

Does that hint a 64-bit W10M phone is on the way? It's 8 GB RAM.

Make a damn SURFACE PHONE with an INTEL processor.

I can't hold out much longer. If there's a better Android with a camera close to my 1020 I'll consider switching.

No phone will ever have a camera close to the Nokia 1020. You can forget that.

Other than the 808? Posted via the Windows Central App for Android

Say what? There are plenty of new phones with similar camera quality. Posted via the Note 4/Nexus 7 (2013)/Lumia 1020/Lumia 2520

I just switched from my 1020 to a Nexus 6p. Totally worth the swap till the surface phone next year. Easy Posted via the Windows Central App for Android

Why? Worse chips & another OS restart.

@WilliamC1972. Until Intel have proven to be as power efficient as ARM in the mobile space. I will be skeptical of any phone shipping with a Intel SOC. As after all, if they were a similar in bulk price (across the tiers) and comparable in power budget efficiency alot more OEMs would be using Intel SOCs. Besides Win32 code on a phone screen?
Nah doesn't really work in terms of UX without significant changes. Pretty much all win32 apps are mouse centric. ARM + a x64 dock would be the best combo.

Not a bad idea considering the only time you could realistically run desktop apps is when in Continuum anyway. The other problem is definitely all the Windows dependencies that there are to run traditional desktop apps.

830 is good, well, as long as there will be phones with it on board. Lately only barely-midrange W10M are coming out.

Does android have to add support for each and every processor separately or it just supports all by default???

This is superb is this this is true!

I bet its gonna be expensive as usual (in India esp.)

So... Now i want the 830 to come with an nvidia graphics chip. 8gigs ram uand an powerfull octacore plus nvidia? **** yeah

8 gigs of RAM? On a phone? Lol lol.
That's just crazy.

Make apple and samsung behind Microosft...with these new technologies.....!!!

What the!?? Is this chipset compatible with X86 applications?

... I am getting weary waiting for a true PC in the pocket experience level Surface phone. And now this? Why am I hanging on to Microsoft?

That's not going to happen in the next couple of years; the hardware capability, including battery tech, is years away.

Lets face it. MS has no option, but to support the new chipsets. So really, this is a non-news event

True. MS has no option its where the current is going.

MS can and most likely will delay the support. As it usually does. One generation behind the competition is the norm.

I'd say it's news MS actually supported it before it came out. Haha Posted via the Note 4/Nexus 7 (2013)/Lumia 1020/Lumia 2520

That's great. MS just needs to focus on porting as many iOS apps that aren't being specifically made for W10M from the ground up so users can have something to use all that power on. They have the rest of 2016 to do that so by the time the Surface phone hits the market the "there's no ________ app" argument is a lot shorter. One picture at a time -- LG V10

Lol, funny. There will be a bunch of phone manufactures pushing out SD830 before MS. No news there, sorry. MS will never be in the first line, haha never...